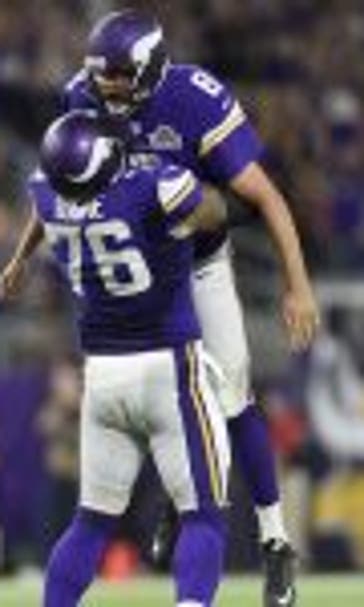 Vikings OL on the hits Sam Bradford took vs. Packers: 'I thought he was dead'
BY Cameron DaSilva • November 15, 2016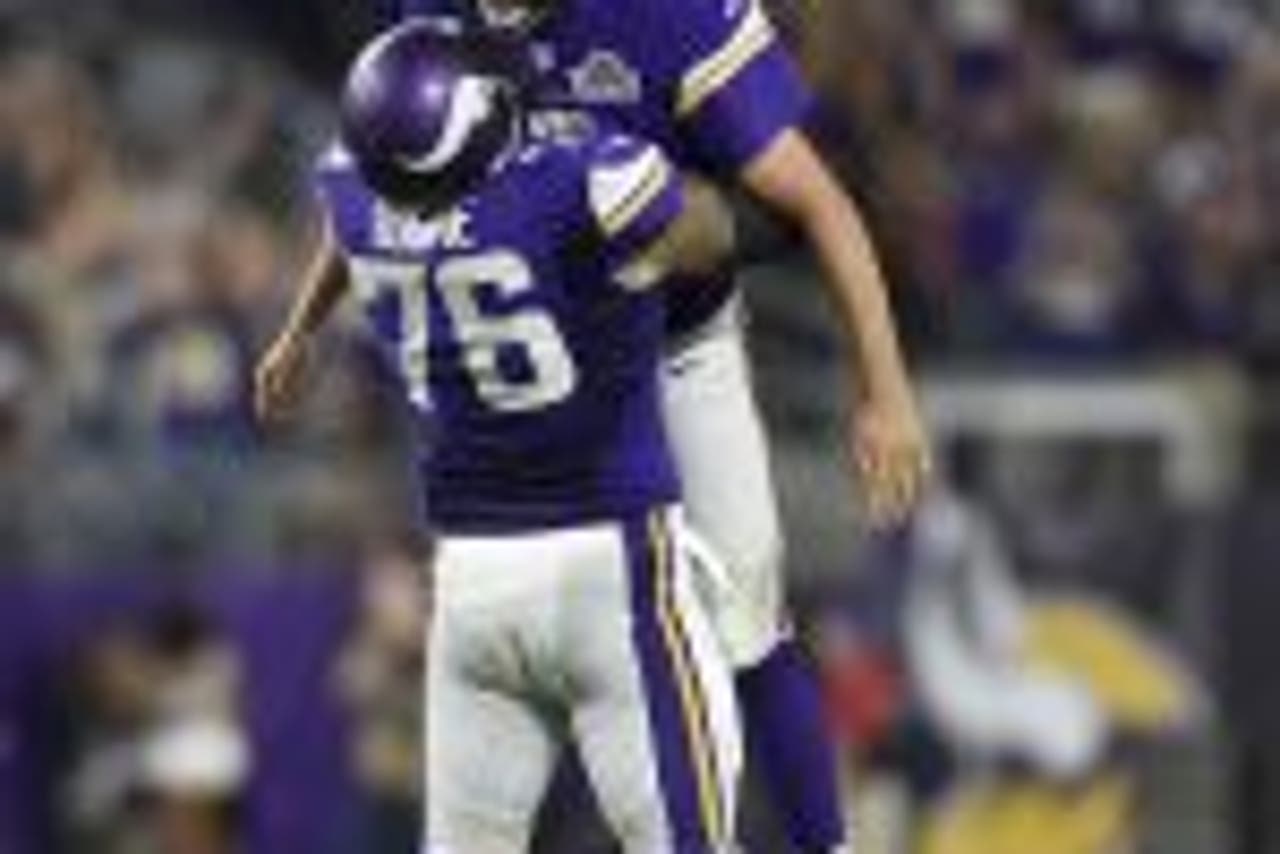 After struggling mightily in Week 1 with Shaun Hill at the helm, the Minnesota Vikings rebounded on Sunday night on the back of none other than Sam Bradford. The Vikings pulled off a stunning 17-14 upset over the Green Bay Packers, even after Adrian Peterson left the game with a knee injury.
Bradford played arguably one of the best games of his career, given the circumstances and short preparation time. Considering he was also hit regularly throughout the game and had his non-throwing hand banged up, his performance was exceptional. His new teammates were shocked by his incredible toughness – so much so that guard Alex Boone wasn't sure if he'd keep getting up.
"That dude is one tough (expletive)," Boone told Tom Pelissero of USA Today. "There was a couple times he got hit – I thought he was dead. He wasn't moving, so I had to pick him up. I'm like, 'Sam, don't be dead.' Next play: (expletive) bullet. You're going, 'Jesus, this guy's a beast!'"
It's not often a player categorizes Bradford as "a beast," looking at his lengthy injury history and missed time throughout his career. But on Sunday night, he proved to his team that he's the unequivocal choice at quarterback going forward, and he's going to lead them to wins.
Bradford was hit a total of 10 times by the Packers, which is a substantial number. Yet, each time, he got up and continued throwing dart after dart. The best throw he made came on his touchdown pass to Stefon Diggs as he took a shot in the chin from a defender. It was delivered exactly where it needed to be placed, and Diggs made a great play on the ball.
"He can throw the ball," head coach Mike Zimmer said. "He's got some toughness about him. This isn't his first rodeo, so he's had opportunities to get in there and to go. He was pretty composed all night … It was a good start."
The Vikings sit at 2-0 with the defending NFC champion Carolina Panthers up next on the road. This was certainly a great test for Bradford, but that game will be telling of the Vikings' chances of being a contender. As of now, it looks like they're one of the best teams in the NFC.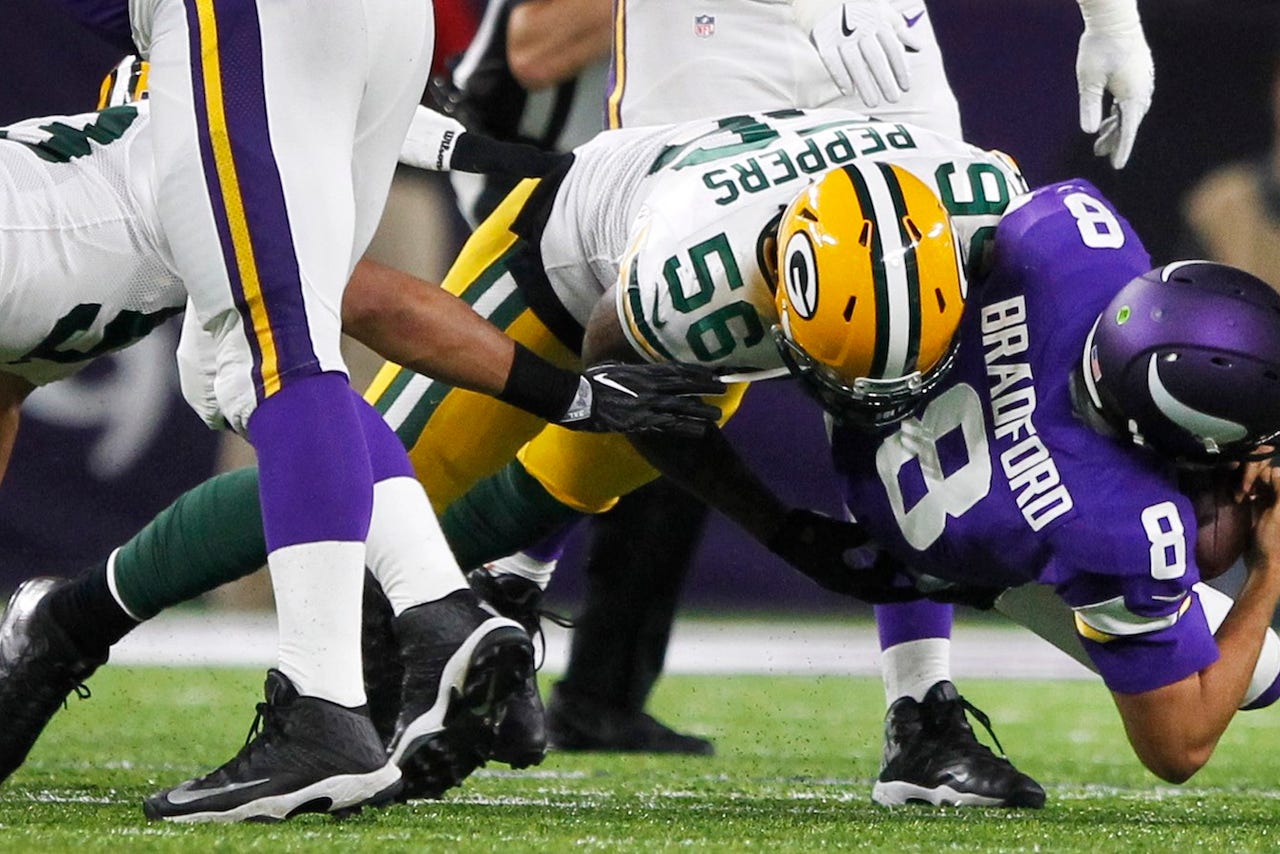 ---
---