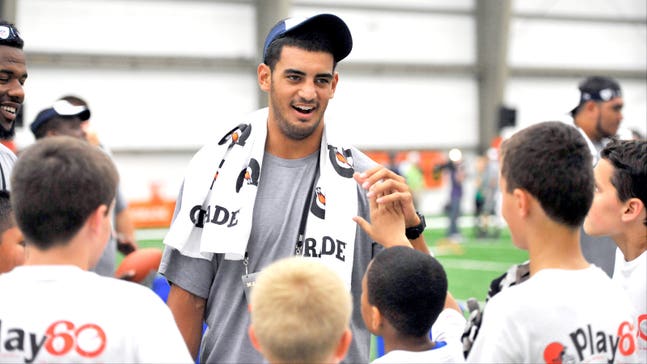 Titans again last team to sign first-round pick
Published
Jul. 6, 2015 12:30 a.m. EDT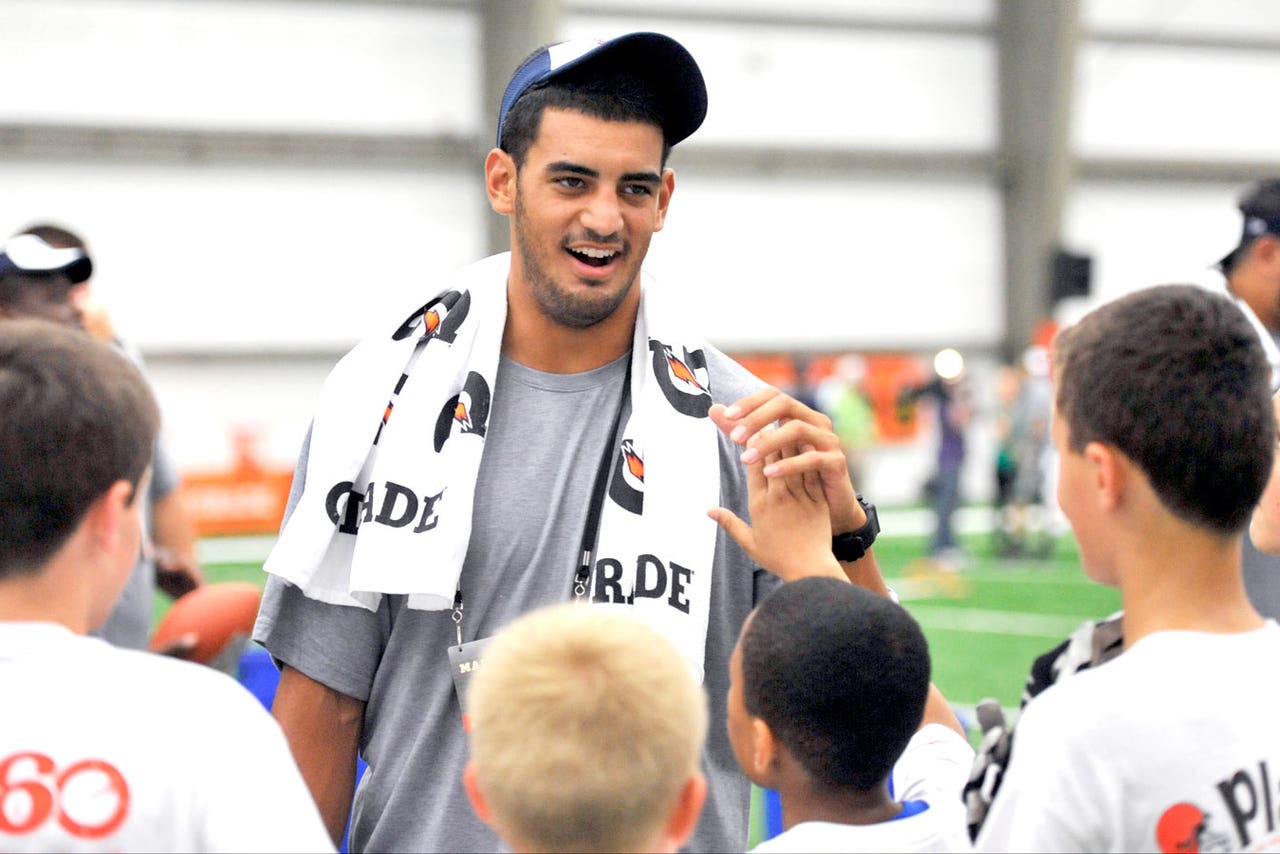 Only one first-round pick remains unsigned and perhaps it shouldn't come as a surprise that the Tennessee Titans are the team involved 
As Pro Football Talk points out, for the third straight year, the Titans will be the last team in the NFL to sign their first-round draft pick.
In 2013, guard Chance Warmack missed the first four days of training camp before signing his contract. Last season, tackle Taylor Lewan agreed to terms the day before camp started. 
This season, the Titans are once again last. Quarterback Marcus Mariota remains unsigned in a dispute that John Glennon of the Tennessean attributes to so-called offset language in the rookie's contract.
According to the Glennon, the Titans' track record of tough negotiations in recent years stems in large part from their preference towards including offset language. Dating back to 2012, when wide receiver Kendall Wright missed three days of camp before becoming the second to-last-player to sign, the disputes each season have either been due to offset language or guaranteed money. 
If the Titans are successfully able to include the language in Mariota's contract, it would benefit them in the event the quarterback were to be cut and signed by another team. In that instance, Mariota's new contact would help offset whatever the Titans still owed him.
As Glennon notes, top pick Jameis Winston's contract with Tampa Bay has offset language in it, but third overall pick Dante Fowler's deal with Jacksonville does not. 
The Titans report for training camp at the end of the month, so plenty of time remains, but the failure to sign their top pick in a timely fashion is becoming something of trend in Tennessee.
(h/t The Tennessean)
Photo credit: David Richard/AP
---
---