The Raiders' road to Vegas relocation appears all clear
BY Albert Breer/Sports Illustrated via MMQB • June 30, 2017
Decades ago, the late Raiders owner Al Davis ruminated about wanting to relocate his team to Las Vegas. And it turned out that was the one creek where he couldn't swim upstream.

Too seedy. Too much gambling. Too much mafia. Too far from the NFL's ideals.

It was too far to go for even the ultimate renegade owner, the one who once sued the NFL to kick open the door to Los Angeles, only to return to Oakland 13 years later.

That's why when I asked around over the past week about Davis' son Mark trying to move the team there now, what caught my attention most was the lack of concern over the stigma of Sin City among team owners, presidents, and those at 345 Park. In most cases, in fact, I had to bring it up for it even to be a topic of conversation.

Times have changed, and what was once a big question simply isn't one anymore.

"From a gambling standpoint? That's a joke to even say that'd be a problem," said one AFC owner. "That was an issue decades ago. Now? Sports gambling is going to be legal. We might as well embrace it and become part of the solution, rather than fight it. It's in everyone's best interests for it to be above board."

Said an NFC owner: "The first question, naturally, is going to be about gambling. But any of us can pull our phones out of our pockets and place a bet right now. (The concern) is not 100 percent put to bed, but it's relatively put to bed, just because of technology today."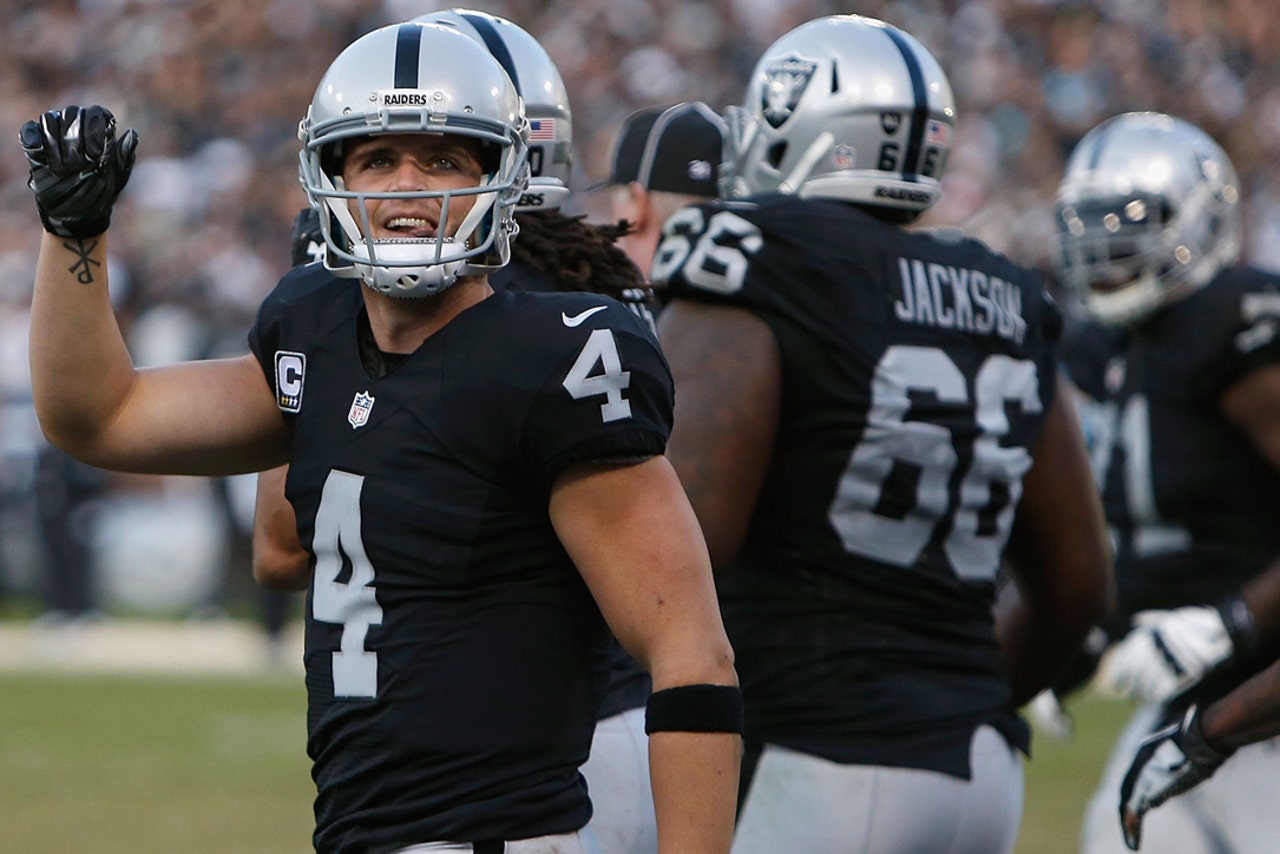 In this week's Game Plan, we'll take a hard look at why Colin Kaepernick is unemployed, check in on Cam Newton's offseason, and examine a free-agent period in which most of the contracts were either one-year deals or de facto one-year deals with team options.

But we start with what my boss Peter King teased in his Wednesday column, and what'll be the big talking point at next week's annual league meeting — the Raiders moving for the third time in 35 years, something that's at least taking on the appearance of being imminent. I already detailed the relocation fee ($325 million to $375 million), and the one owner who feels the Raiders will be better off in Vegas than the Chargers are in L.A.

Today, we'll look at the varied elements to this story, ahead of next week's expected vote. One ownership source told me Tuesday that he believes the Raiders and Davis have 27 or 28 votes. A high-level source with another team said his belief is if the league senses Davis won't get the necessary 24, the vote likely would be pushed to May, before adding that he fully expects a vote.

So here are 10 things important to know about this process...

• Oakland's failure > Vegas' potential. The league doesn't want to leave Oakland. Most owners don't either. "If this was apples to apples," said one NFC team president, "they wouldn't be going." It's not apples to apples. Oakland, for very legitimate reasons, has chosen to back the A's stadium effort over the Raiders'. And the A's control the Coliseum lease well into the 2020s. Which means that Davis not only doesn't have the public money he's getting in Vegas at home, but also doesn't have the land. My feeling is owners would be inclined to stop the Raiders from abandoning the vibrant Bay Area if there were two legit options here. There aren't.

• Oakland becomes an attractive market … for someone. Ideally for the NFL, Mark Zuckerberg or Larry Ellison would buy the Raiders, and begin building an East Bay football palace. With the Niners in Santa Clara, plenty in NFL circles loved the Raiders' potential to mine the North and East Bay. That opportunity could be there for someone else. "(Zuckerberg and Ellison) are just the third parties," said another NFC owner. "You never know what'll happen internally. For a team that's struggling in a particular market and looking for a solution, Oakland may be a good one." There is question over whether West Coast markets are equipped to support two NFL teams, but the wealth, diversity and growth of the Bay Area will intrigue.

• Davis is, in essence, getting an ownership partner. For years, other owners and league officials have tried to nudge Davis to take on a full partner, like Ellison, with the capital to invest in growing the market. Davis steadfastly has resisted. This solves that. "He's very adverse to bringing in an ownership partner," said one NFC executive. "So the City of Las Vegas becomes his partner. He gets a stadium partner without having to take on an equity partner." The result is it'll be easier to maximize Vegas, given the circumstances, than it was Oakland.

• What's in the lease? This is an important, unresolved issue for some owners, and why approval may wind up being conditional. And so the question becomes how much the Raiders' rent will be, and what revenues the team will forgo as part of a deal that put $750 million in public money on their plate.

• Is Vegas big/wealthy enough? Las Vegas ranks 40th as a TV market. It's transient. Its economy relies on the American's discretionary income, making it susceptible in a downturn.  And it's long been at the top of lists ranking foreclosures per capita. These concerns outrank the gambling issue by a mile, as does the fear that the Raiders could be pulling up stakes again in 20 years. And they come into focus with the team trying to move its premium product (suites, club seats, etc.).

• Where does Sheldon Adelson fit in? Adelson was at the Super Bowl, and word is he privately said he wouldn't stand in the way of the team moving forward without him. But his presence looms large in Vegas, and therein lies another concern. If the business community views the Raiders as having crossed Adelson, will those people be reluctant to partner with the team? "He'll scare some people, and other people won't be scared," said the AFC owner. "But money was the deal breaker and Mark got the money back in a week."

• Who fills the Adelson void? Part of Vegas' willingness to contribute $750 million to this project is the belief a windfall will come during the 355 days NFL football is not played in the venue. The city can attract a show, as you might've heard. So who runs those events, and the business of the stadium? That was going to be Adelson, who was attracted in the first place by the potential a Vegas football stadium had in so many non-football ways. Word is, the Raiders (and not a third party) will control all of it, the way the Cowboys do at AT&T Stadium and the Vikings do at US Bank Stadium, which would mean adding a whole bunch of new staff.

• The Raiders' brand solves problems. There's a reason why the Raiders are perfect for Vegas that cuts beyond the "outlaw" thing. Their brand is national, so physical location matters less for them. The hope is that their pockets of fans in Southern and Northern California will travel, the same way the LA fan base they have would take the old Al Davis Southwest route to Oakland over the past two decades. It may not help much with the premium product, but it will help fill the stadium.

• A destination for the Other 31. We don't need to spend much time here. It's easy. If you're a fan of another team who likes to annually road-trip to an away game, and Vegas is on the schedule, you'll probably consider going. That helps the Vegas cause.

• The next three years. This isn't a deal-breaker, but owners will want to know more about the readiness of UNLV's Sam Boyd Stadium—it would need significant upgrades to be NFL compliant—to serve as a temporary facility. The Raiders will play in Oakland in 2017 and have said they'll stay for 2018, too, but the league likely will want to have an escape hatch if things go poorly this fall and the Raiders may want to spend the year before their new stadium opens (in 2020) in Vegas anyway.

 

Now, one thing I should say: Some could push to move the vote to May. But there's not much of a belief anything would change in the weeks between the annual meeting and the spring meeting, and going past that could open the risk that the $750 million goes away. And Bank of America rushing to take the financing baton from Goldman and Adelson is proof, to most owners, of the quality of the project.

So chances are, Davis' peers give him his victory here. As I wrote in October, over the course of 2016, the Raiders' quirky owner has earned a lot of respect in the rooms that will be filled next week with voters. One of them went so far on Tuesday to say that, based on the record amount of public funding he's secured, and the 12-win team he fielded, Davis should've been a candidate for executive of the year.

Davis took one tough situation (Oakland) that was compounded with a difficult loss (Los Angeles) and came up with a pretty cool solution. And the league likely will reward him for it.

"My general sense is no one is opposed to it, but it's hard to find a lot of people that are really that in favor," said an executive for an NFC team. "It's not negative, it's just that most are like, 'this is perfectly fine.' … The bottom line is Oakland has no plan."

And so with most of these guys viewing Vegas in a very different light than they once did, the door that Al Davis could never crack is swinging wide open for his son.

* * *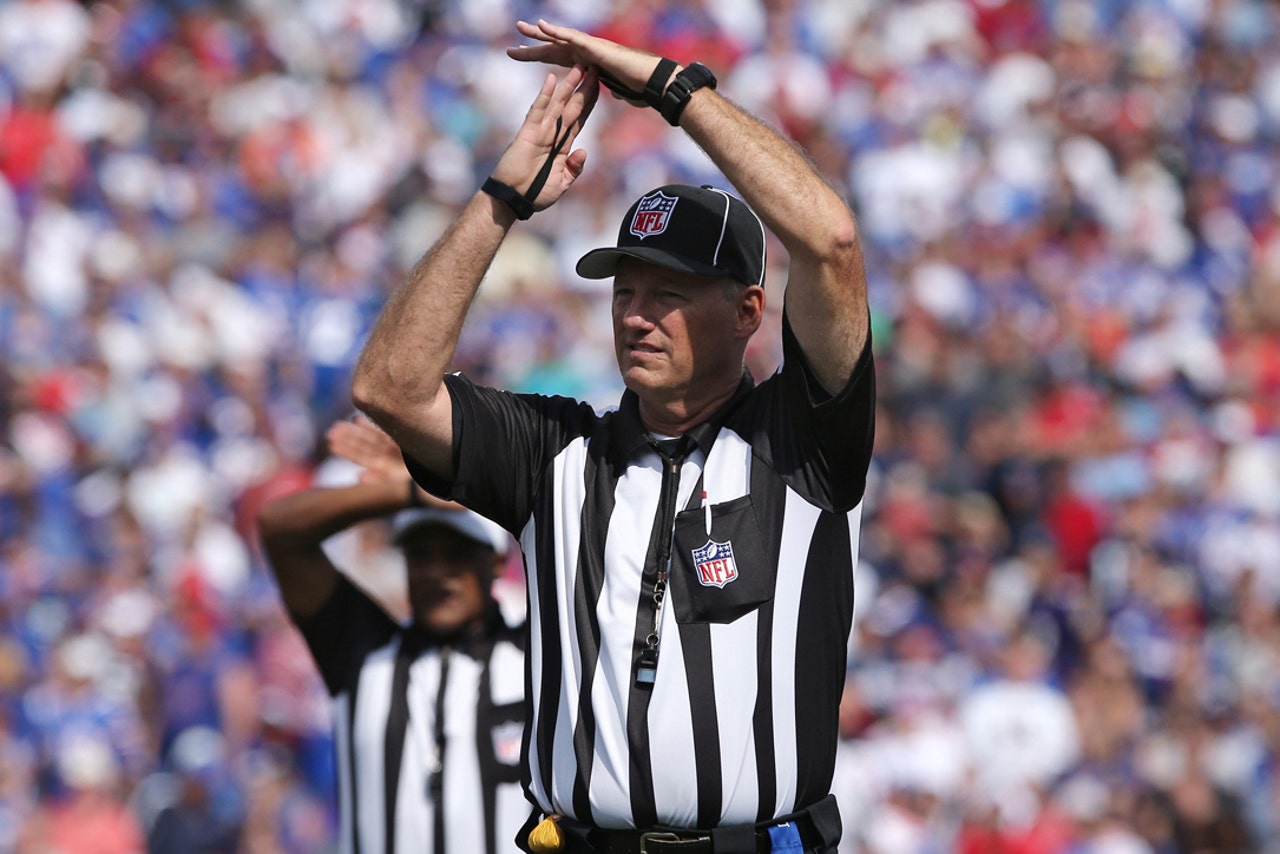 1. The idea behind the pace-of-play changes to be discussed in Arizona is to take every dead spot possible out of the game. Conversations on how to execute the adjustments are ongoing, but bet on the idea being all-encompassing.

2. The broadcast changes will be interesting. The current deals expire after 2022. TV figures to look a lot different then, with cord-cutting happening now.

3. The idea of a centralized replay system is a good one. We have the technology to be more efficient and faster. It never made sense not to take advantage of it.

4. The annual meeting marks another checkpoint in the Tony Romo saga. Next up: The open of the Cowboys' offseason program on April 17.

5. There's always a Bama prospect with concerns after his Indy physical. This year, it's defensive lineman Jonathan Allen (shoulders). Flip side: Tide players are uniformly tough, so many make it through. Seattle's Jarran Reed is one '16 example.

6. Another potential Top 5 pick with medical questions is Ohio State CB Marshon Lattimore, given his history of soft-tissue injuries. His health/performance at Thursday's OSU pro day, after he pulled up running the 40 in Indy, will be watched.

7. The Dak Prescott effect—giving credence to intangibles in QBs making the transition from a college spread—will benefit Clemson's Deshaun Watson and Cal's Davis Webb.

8. As for one player who continues to help himself, Washington WR John Ross checked all the boxes at his Pro Day, after his record-breaking week in Indy.

9. Malcolm Butler's contract wasn't a non-issue for the Patriots in 2016. So part of the Pats/Saints dance: Does the problem grow in New England if he stays on his $3.9 million tender? Especially now that he knows what New Orleans would pay.

10. The Ravens routinely have let young players walk, so they could collect compensatory picks for them the past few years. That they didn't let that happen with Brandon Williams shows what Ozzie Newsome and Co. think of the big nose tackle.

* * *

1. Colin Kaepernick is unemployed because he hasn't been good enough. Colin Kaepernick's job hunt has been turned into a political movement because, in 2017, everything has been turned into a political movement. So this may not jibe with what you've heard. But Kaepernick is without work right now because, at best, he failed to prove he can be counted on as a starting quarterback. At worst, he was an on-field liability.

So if you can accept the fact that he's not worth banking on as a starter, you have to consider how he fits as a backup. This is where I, and some teams, believe a comparison to Tim Tebow is valid. And that's for two reasons. First, most teams want their backup quarterbacks to fit the scheme their starter runs, and to get the most out of Kaepernick, you need a system apart from NFL convention. That, as much as anything, is about doing right by the other 10 guys in the huddle if your starter misses significant time. Remember, they were also acquired and coached to run the scheme the starter's running, so turning everything upside down for the backup quarterback doesn't often make sense. Second, teams are willing to take on guys who bring distractions with them, but they have to break a "worth it" threshold. In other words, if your fourth or fifth best player brings a media circus with him, and forces other players to answer questions about him, then fine. The equation is different if we're talking about the 35th or 40th guy on the roster.

"It's no different than Tebow," said one AFC personnel executive. "Tebow's not a bad guy, he's just not good enough to justify the distraction. Players don't want to answer questions about a guy who's a third-stringer. Same goes for Kaepernick. And you have to run a specific offense for him, and that's not normally something you do for a backup."

Does that mean Kaepernick was a bad player last year? No. In fact, as the coaches who worked with him saw it, Kaepernick did some solid things. But that was in a scheme, run by Chip Kelly, that was tailor-made for him. And the coaches had problems employing him the way they wanted to, because as a vegan, he was having trouble getting his weight from 218 pounds to the 235-240 range he used to play at. There was an acknowledgement, too, that he simply wasn't accurate enough (without even getting to his trouble changing speeds on the ball) to operate effectively from the pocket on a consistent basis. On top of that, there have been times in the past when he's been a difficult teammate, though he seemed to grow past those this year.

So add it up, and it's easy to see there's a lot going on here, and reason for teams to say they simply don't want to have to navigate it all for a layer of depth on their roster.

2. The flip side of Kaepernick. Do the Jets believe they got the most talented quarterback on the market when they signed Josh McCown? No. Of course not. But for the team, bringing in a player who could mesh well with its young quarterbacks—Christian Hackenberg, Bryce Petty, and a potential draft pick—was the priority. And McCown fits that bill to a tee. He actually spent the start of two of his three seasons as a Chicago Bear out of the NFL, after being cut, and as a high school coach. And I can remember talking with him then about what he'd learned from the experience, which seems to apply in this circumstance. He said, "It's knowing all 11 guys and it's wanting to have every answer, and not 'they only play two coverages so I'll be OK.' It's 'I want all the answers to the test.' There's a process as a person that you have to go through to get there, and in trying to communicate that to young guys. You have to figure out how they learn, what your limitations are, what their limitations are. And the worst thing you can do is think you're smarter than you are."

So take someone who took those lessons, and worked with Mike Glennon in Tampa, and Johnny Manziel (hey, they don't all work out) and Cody Kessler in Cleveland, and you can see the appeal for the Jets, particularly since McCown has background with new Jets quarterbacks coach Jeremy Bates (they were together in Chicago). They get, in essence, a player/coach, and the right sort of vet for the young guys to be around. Just consider the player many assumed the Jets wanted—Jay Cutler. A reason for the team to be lukewarm on Cutler was how he fit the above criteria. He really didn't; McCown does, which has equated to a lot of money.

On the fringes of the league and on and off the Bears roster in 2011 and '12, McCown cemented his spot in 2013, played well, and his reputation preceded him into free agency. And so over the past three years, with the Bucs and Browns, he's made $14.375 million. That number will go past $20 million this year, with his one-year deal in New York worth $6 million fully guaranteed, and another $2 million in play-time incentives and $5 million in playoff incentives. For context, consider this—he made $17.668 million total over his first 12 seasons. There's a lesson there for younger players. You have to be good first, but being a good guy doesn't hurt.

 

3. Cam Newton's next steps. Coming off an uneven encore to his MVP campaign of 2015, the news that Cam Newton got over the past few weeks couldn't have been welcome. As I understand it, the tear to Newton's rotator cuff was mostly a matter of wear and tear, rather than taking too many hits. But Newton won't be able to throw in a practice setting until training camp, and that means he'll have to get creative in how he uses April, May and June to improve.

The good news is he's been here before. Ankle surgery in 2014 had similar implications on the spring that year, and Ron Rivera and his staff used the opportunity to give Newton a higher level of ownership over the offense. He ran meetings. He was given charge of installing the offense. And he helped lead the receivers and tight ends through study. Rivera told me that June, "Over the last 10 weeks, we're seeing Cam maturing, and doing things in other ways to contribute and improve. … You see stuff now you didn't see before." Nineteen months later, he was playing in the Super Bowl.

So can Newton turned this negative into a similar positive? As I understand it, the 2014 offseason template will be used to some degree for Newton this year. The difference is that this time around, Newton will be able to do some of the physical technique work he'd normally do (just without throwing), in addition to the classroom stuff. If there's a lesson to be taken here with Newton banged up again, it might be to just continue to evolve as a quarterback. If there's an issue with Newton, it's not so much that he runs. It's more in his tendency to hold the ball, and keep looking for the big downfield shot, giving rushers a better chance to get hits on him, which is similar to what Ben Roethlisberger has had to work to reform as he's gotten older in Pittsburgh.

As for last year's dip in production, as the Panthers see it, losing Michael Oher as a left tackle, and Ryan Kalil as a center and protection-caller affected Newton in how he was hit and how he trusted everything around him. So being able to shore up the line issues will be a point of emphasis (adding Matt Kalil should help) for the Panthers. If they can do that, and Newton can learn to check the ball down a little more often, the hope is the past seven months can just be a blip for No. 1.

4. Would full-time referees actually help? On paper, the idea of going to full-time officials in an effort to improve the level of their performance sure does sound good. In practice, would it really change anything? In scanning the officiating community this week, there was a real feeling that the NFL is taking this stance in the name of public relations, without really considering whether or not it'd make a difference.

NFLRA executive director Scott Green wouldn't go that far, but he does have serious questions about how practical the idea is. "Our position is that we are full-time. We can show that we put in over 40 hours a week during the season," Green said on Monday. "I would start with the fact that officials are full-time in basketball and baseball, and everyone still complains about the officiating in baseball and basketball. You're still going to have complaints about officiating. So what will they gain by doing that? That's what we're trying to figure out. … They've never said specifically what they want us to do. During the season, I'm just telling you, there's not much more we can do. In the offseason, send us to more OTAs? Potentially, with technology, maybe there's more that can be done."

Green mentioned virtual reality as a method for additional training, since OTAs and minicamps are hardly full speed and don't do a whole lot for officials. "It's all unproven," he said. "You can watch so much video, but (former officiating czar Mike) Pereira said it well—watching six hours of video isn't going to make a side judge a better side judge." So there's that. Then, there's the pay. If officials were to go full-time in football, Green suggested that the pay structure for MLB's officials would be the template, and that going there would represent a big raise over what NFL officials make now. So is the league willing to go there? And if they aren't, will a sizable number of the current officials quit? How many officials would be willing leave their day jobs to referee, regardless of pay? Will the pool of candidates be affected?

Making officials go full-time sounds great in a vacuum. And this week's news didn't blind side them. But there's plenty to be worked through, and the two sides haven't done much at all yet in the way of getting that work going.

* * *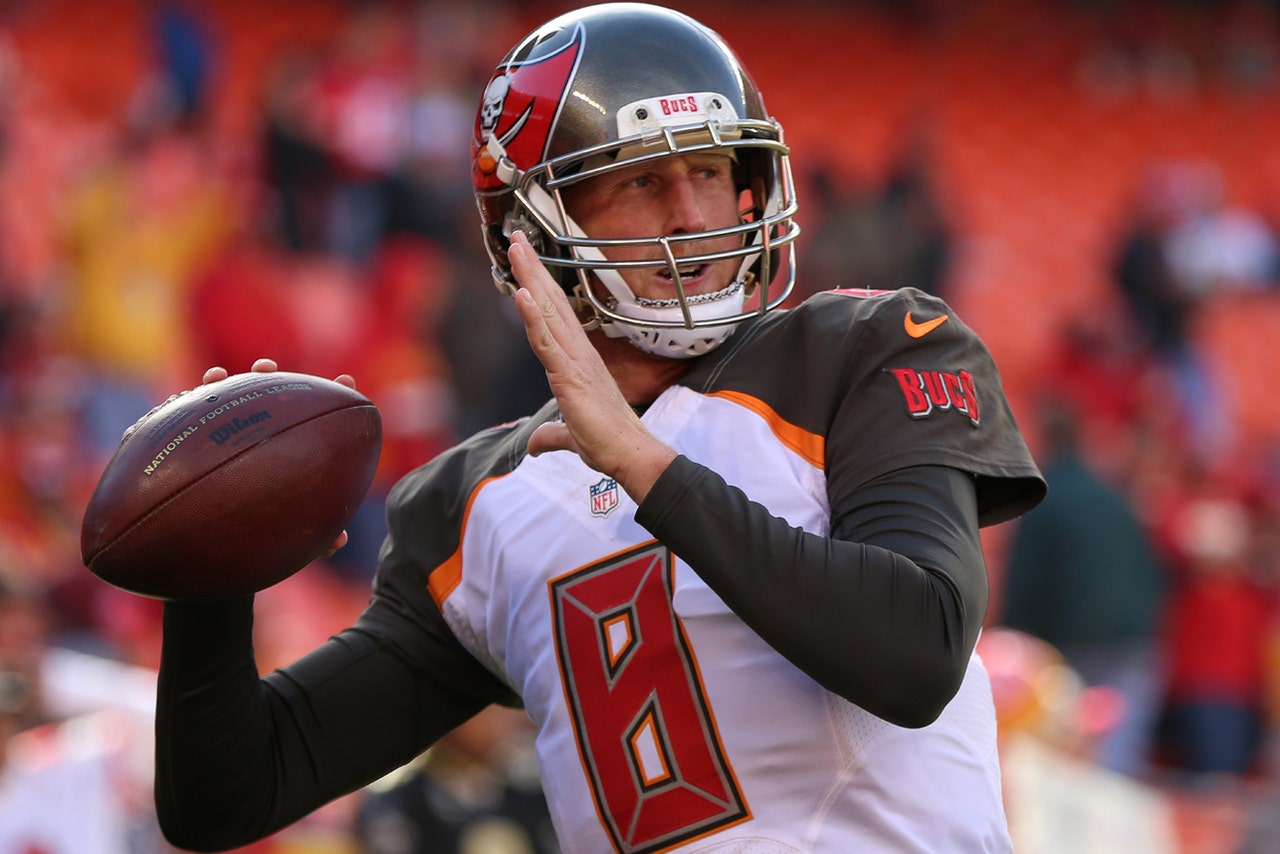 When Mike Glennon signed in Chicago, his deal was touted as a three-year, $45 million contract.

Technically, it is. If you look closer? You see a one-year, $16 million deal with just $2.5 million fully guaranteed beyond that—and $2.5 million that likely would be recouped by the team if he's cut, because of contractual offsets—with team options for 2018 at $15 million and 2019 at $14 million.

Want to keep looking? That five-year, $25 million deal signed by DT Stacy McGee is Washington looks more like a one-year, $6.5 million contract. The reported five-year, $34 million deal for new Rams WR Robert Woods looks more like a one-year, $7 million deal. And so on.

So here's this week's offseason lesson: In today's NFL, almost every contract is a one-year deal or a one-year deal with team options dressed up like something else.

From the start of tampering period through Wednesday, there were 206 player contracts filed with the NFLPA. Only 24* of those — or 11.7 percent — had full guarantees of $3 million or more beyond 2017. In many cases involving the other 182 deals, the "guarantee" number reported was little more than injury insurance. And injury guarantees aren't easily triggered.

So what's the problem? As many player agents see it, the league's archaic funding rule is a major culprit. It allows teams to use cashflow as a crutch to set policy barring or limiting full guarantees in contracts.

The rule is simple. Teams have to fund every fully guaranteed dollar in every contract with the league, which puts the cash in escrow, until that money is paid out. An example: The Patriots gave Stephon Gilmore an $18 million signing bonus as part of $31 million fully guaranteed deal, so they had to write a check for the first figure to the player, and then one for the remaining $13 million to the league.

The rule was actually put into place in the '60s when the financial ground some teams stood on was so shaky that a franchise's ability to pay out a contract would be seriously in question. Obviously, those days are long gone, yet that old parameter for deal-making remains in place.

"It's a total scam; the whole thing is a complete lie," said one prominent agent. "The way it's used is a complete, 100 percent fictitious creation of the owners that's really there to create back doors out of contracts. There's nothing in the universe to make it necessary for the owners to fund that money. Is there an owner out there who, if he guarantees $20 million this year, won't be able to pay it out in 2018? Hell no."

"It comes up, and they use it as an excuse. Well, then we have to fund it," said another agent. "Obviously that's where you have to come together and find something that works. We haven't run into too many significant issues. But they consistently use it that way, so yeah, it is an issue. … Guaranteed money rules the roost. Who cares if it's paid this year or next? You have to find ways around it."

New 49ers WR Pierre Garcon got nothing fully guaranteed past 2017, but did get $16.03 million in Year 1 and a $12 million signing bonus that creates cap penalties for the team if he's released after this season. The Packers are one team with strict policies in place, so OLB Nick Perry was able to score $20.8 million in Year 1 and, like Garcon, has a big signing bonus ($18 million) and no guarantees into 2018.

But the truth behind the great majority of the splash deals is that there really is very little assured past next January. And that's why in some cases—like with Dontari Poe signing in Atlanta or Alshon Jeffrey going to Philly—it makes more sense for a player to do a straight one-year deal, rather than do something long term that just affords the team control without trading back security for the player.

Of course, all of this could be an issue going into the next round of CBA talks.

No major American sports league has a policy on guaranteed money. Contracts are just as they've been negotiated over the years. So in the end, it may be the union's ability to get smaller, existing rules changed that makes the biggest difference.

The funding rule would be one place for the NFLPA to start.

*In case you're wondering, these are the 24 players with significant post-2017 guarantees: Saints LB AJ Klein, Bucs WR DeSean Jackson, Dolphins DE Andre Branch, Chargers OT Russell Okung, Broncos G Ron Leary, Saints G Larry Warford, Dolphins WR Kenny Stills, Vikings OT Mike Remmers, Vikings OT Riley Reiff, Patriots CB Stephon Gilmore, Jags CB AJ Bouye, Jets LT Kelvin Beachum, Ravens NT Brandon Williams, Ravens S Tony Jefferson, Browns G Kevin Zeitler, Jags DL Calais Campbell, Cowboys WR Terence Williams, Jags S Barry Church, Cardinals TE Jermaine Gresham, Panthers OT Matt Kalil, Dolphins LB Lawrence Timmons, Lions G TJ Lang, Patriots LB Dont'a Hightower, Eagles QB Nick Foles)

• Question or comment? Email us at talkback@themmqb.com

This article originally appeared on
---
---