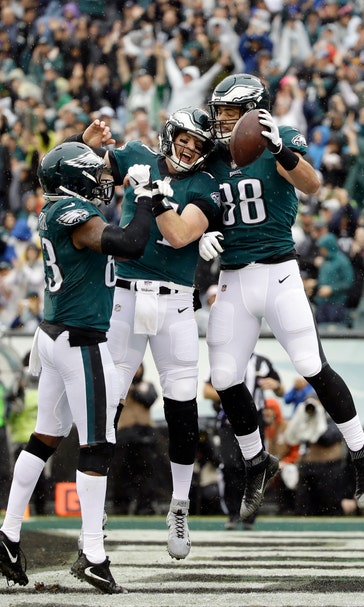 The Latest: Bengals, Panthers wear 'One Carolina' stickers
September 23, 2018
The Latest on the third Sunday of the NFL regular season (all times EDT):
11 p.m.
For the first time since 2013, the Detroit Lions have a 100-yard rusher.
Rookie Kerryon Johnson is at 101 after a 10-yard run in the fourth quarter. Detroit leads New England 23-10.
The home crowd, apparently well aware of Detroit's streak of rushing futility, gave a big cheer when Johnson's stats were posted on the scoreboard. Assuming Johnson doesn't lose yardage later in the game, the Lions will snap a streak of 70 straight regular-season games without a player reaching 100 yards on the ground.
The last Detroit player to do it was Reggie Bush, with 117 against Green Bay on Nov. 28, 2013.
— Noah Trister reporting from Detroit.
---
---