The Broncos have named a starting quarterback for Week 1
BY Cameron DaSilva • November 15, 2016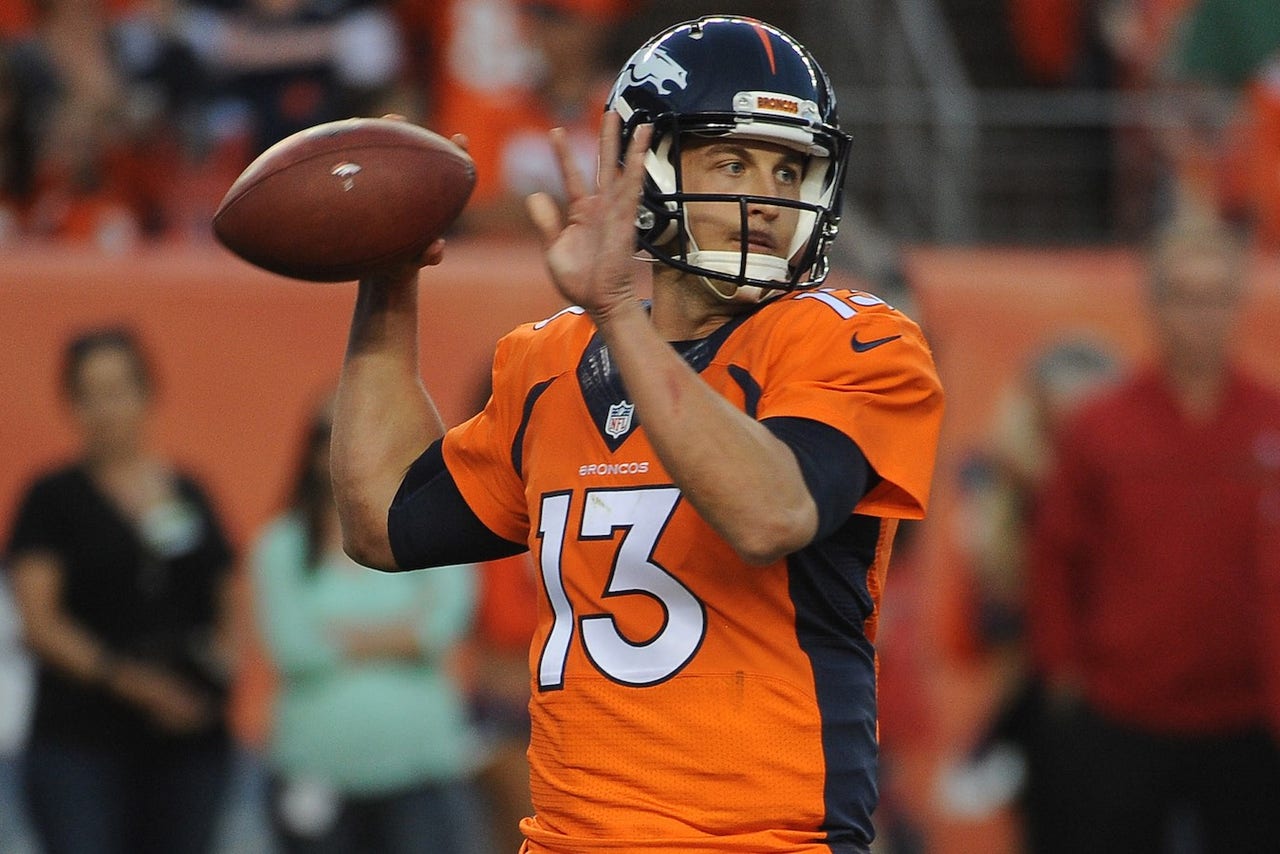 After months of sorting out the quarterback position, the Denver Broncos have found their starter -- and he was on the roster all along.
On Monday, the team announced that Trevor Siemian is the starting quarterback, beating out Mark Sanchez and rookie Paxton Lynch.
Siemian, a 2015 seventh-round pick, was the only returning quarterback from a year ago after the Broncos lost Peyton Manning to retirement and Brock Osweiler in free agency. After the team traded for Sanchez and drafted Lynch in the first round, Siemian appeared to be the third option and somewhat of an afterthought.
He proved in camp and in the preseason that he knows Denver's offense best, having spent a year in it last season behind Manning and Osweiler. Siemian hasn't been outstanding by any means, though.
In three preseason games, he's completed 62.8 percent of his passes for 285 yards, one touchdown and two interceptions. He just didn't make the poor mistakes Sanchez made in two preseason games -- one interception and two fumbles.
From left, Denver Broncos quarterbacks Mark Sanchez, Trevor Siemian and Paxton Lynch.
Siemian isn't guaranteed to remain the starter for the entire season as Lynch has showed a great deal of potential, but he's been given the keys for the time being. As for Sanchez, he'll likely be cut relatively soon so that the Broncos get back the seventh-round pick they sent to Philadelphia in the trade.
The Northwestern product is essentially a rookie, having played one snap in his career (a kneeldown in Week 15). He has zero career regular-season pass attempts, which means the defending champs will make history when the season opens.
---
---