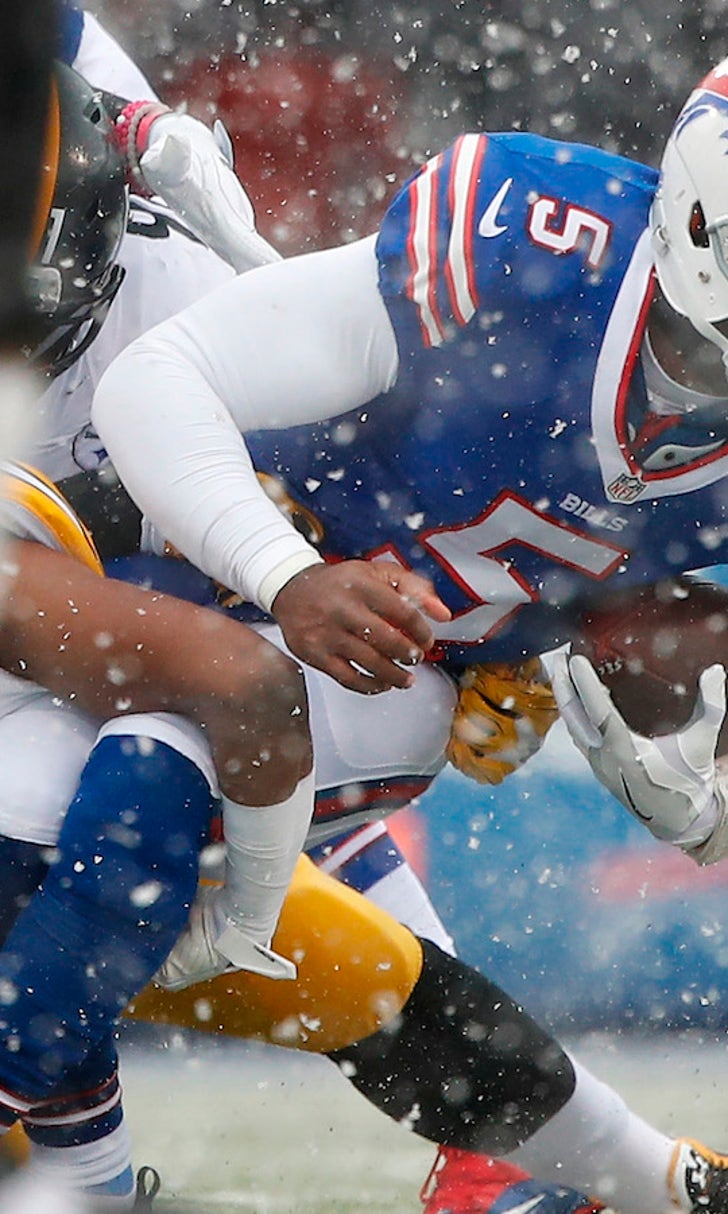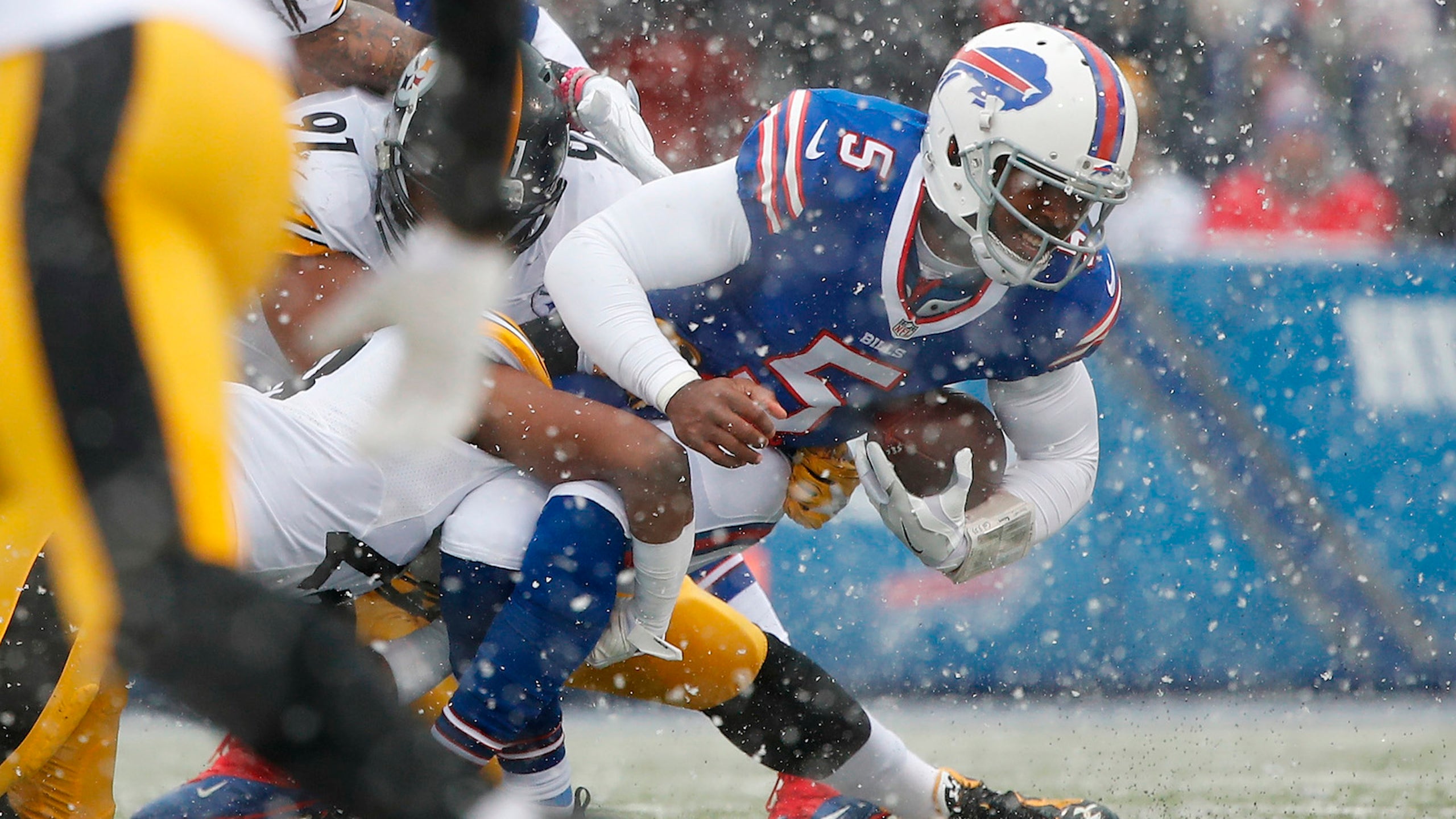 The Bills became the first NFL team to reach this level of futility in 2016
BY Cameron DaSilva • December 14, 2016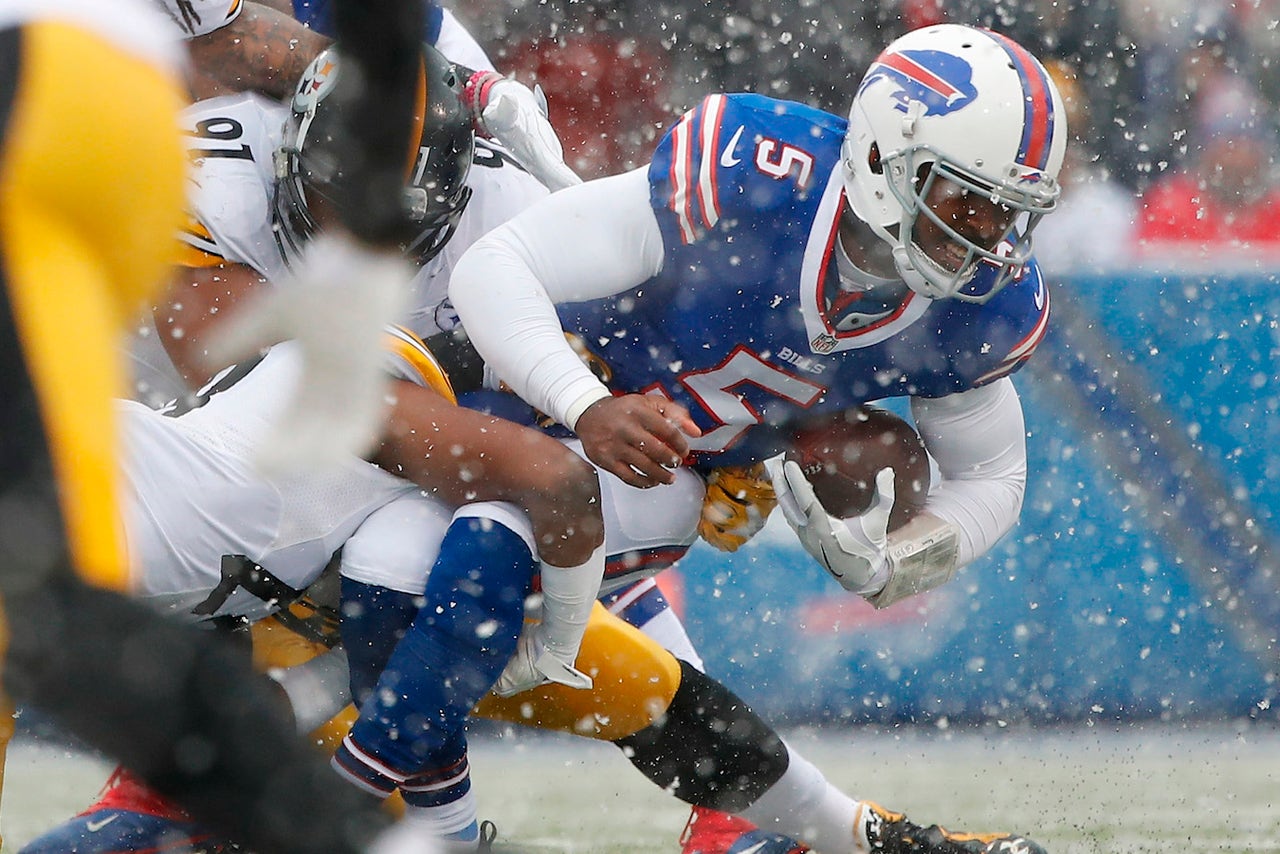 The future of the Buffalo Bills hangs in the balance with the next four games meaning a great deal. Tyrod Taylor isn't certain to be the starter in 2017 considering his hefty contract option, and Rex Ryan is seemingly on the hot seat.
The Bills' start to Sunday's game against the Steelers won't help either of their cases. In the first quarter, Buffalo racked up a whopping minus-1 yard. It's the first time a team has gone 15 minutes without being on the positive end yardage-wise.
It took the Bills until 12 minutes left in the second quarter to get on the positive end. At that point, they also picked up their first first down that wasn't the result of a penalty.
As if their yardage output wasn't bad enough, Tyrod Taylor was also sacked four times in the first 20 minutes. He also had a pick-six called back due to a defensive holding penalty.
Needless to say, there are a whole bunch of warm seats in snowy Buffalo 20 minutes into the game.
Bills had -1 total yards in the 1st quarter vs @steelers

It's the first time this season a team has had negative yardage in the 1st quarter

— NFL Research (@NFLResearch) December 11, 2016
---
---