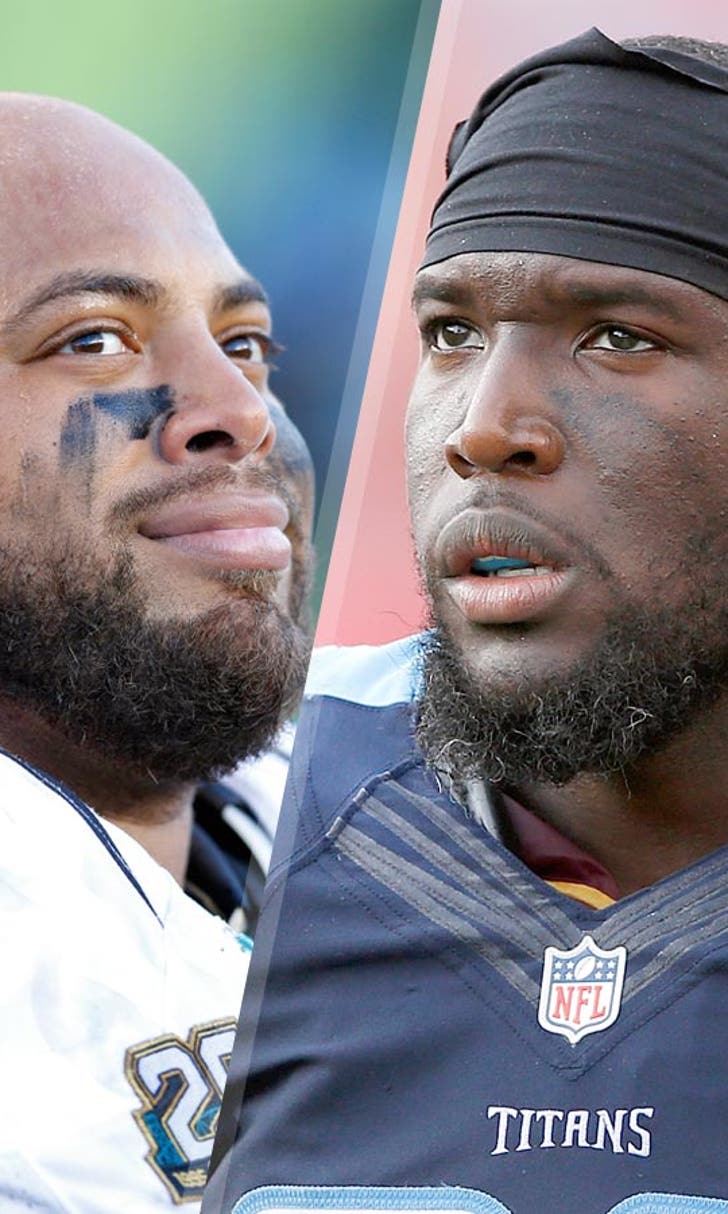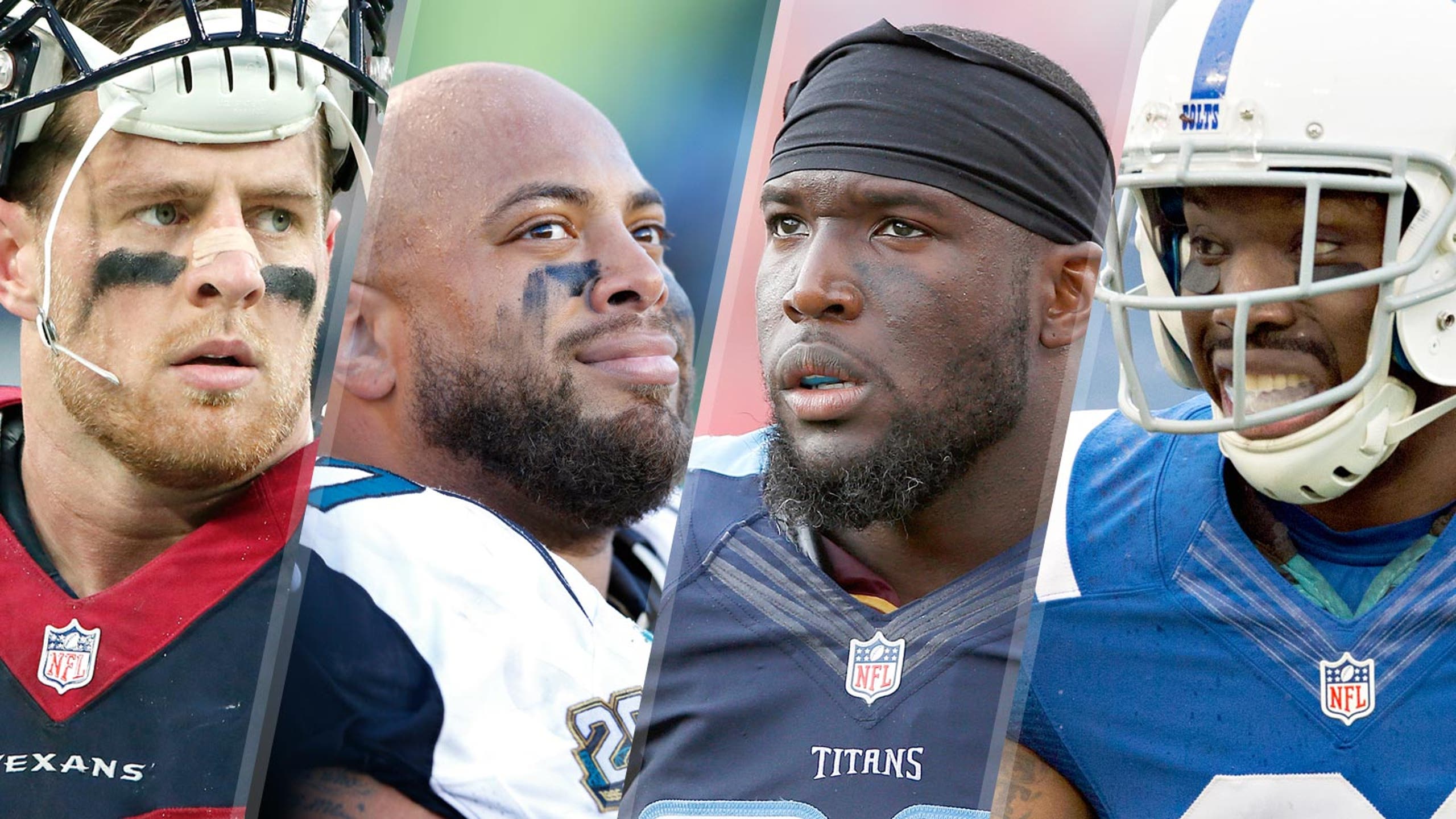 The 2015 All-AFC South Team (Defense)
BY foxsports • February 3, 2016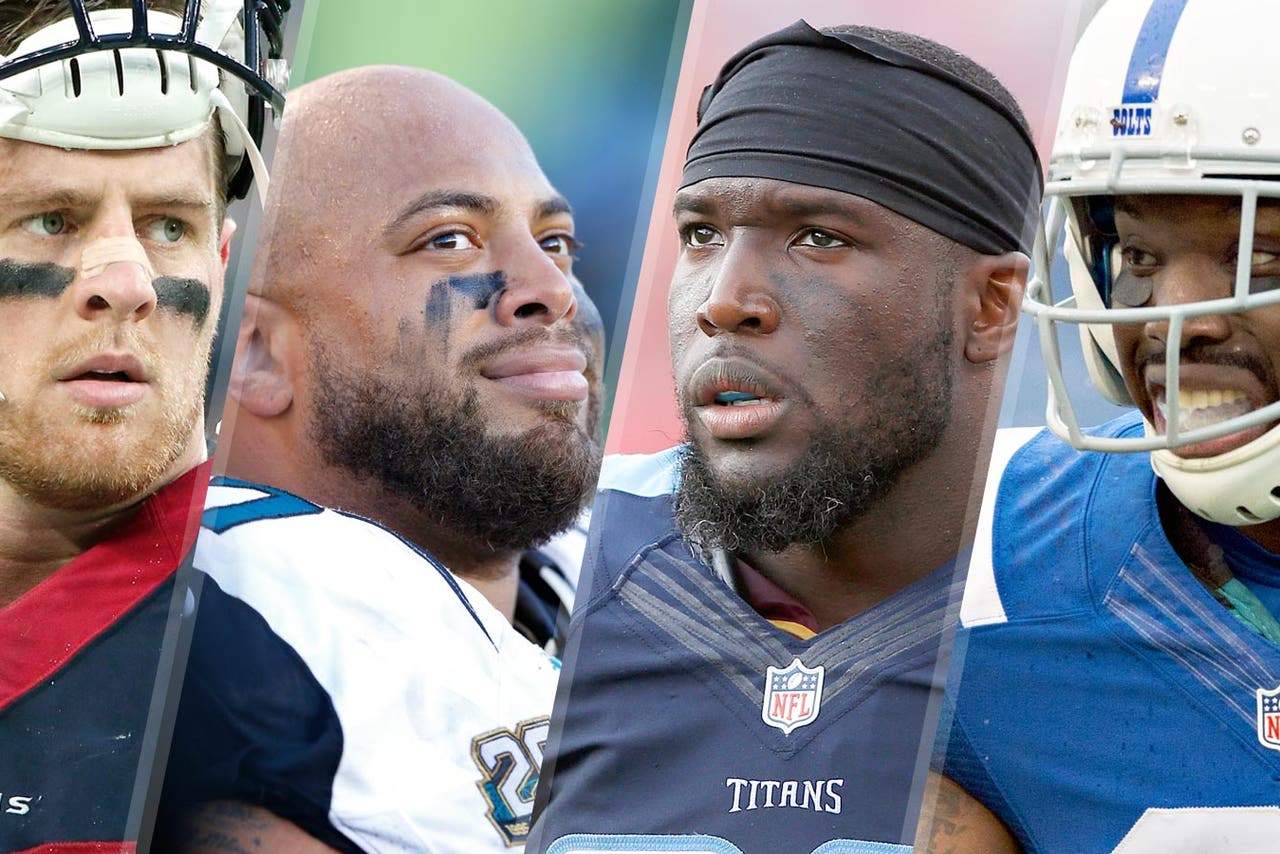 With the close of the 2015 season almost officially upon us, we here at FOX Sports decided to select the All-Division teams across the entire NFL.
Last week, we identified the All-AFC South Offensive Team. And, well, this week, it's all about the defense. So, take a look at the All-AFC South Defensive Team, selected using a base defensive scheme with four down lineman and three linebackers. All teams are represented, but some teams are featured a bit more prominently than others. Let's see who made the cut.
J.J. Watt, defensive end
Considering J.J. Watt was just announced as the AFC South Defensive Player of the Year, it should be pretty obvious he graces this list. The Houston Texans defensive end is a physical monster, and we had an in-depth look this season at just how crazy-athletic he truly is on HBO's Hard Knocks. Watt once again dominated offenses this year. His 17.5 sacks led the NFL, and the defensive end added another 57 tackles. Watt also hit, sacked or hurried his opposing quarterbacks 90 times this season. That's more than any player in the NFL. Watt is essentially the best defensive player in the NFL, but there's always room for improvement, right? What could Watt have worked on this year? How about his offense? Last year, he was an All-AFC South Offensive Team snub, considering he caught three passes for three touchdowns, an absolute perfect rating. This year? He had zero catches for zero touchdowns. Come on, Watt.
Jurrell Casey, defensive end
The Tennessee Titans may have finished toward the bottom of the NFL standings once again, but one guy you can't blame is Jurrell Casey. This season, Casey finished with seven sacks and 34 tackles in 16 games. On top of that, Casey hit, sacked or hurried his opposing quarterbacks 48 times this season. The Titans defense was pretty awful against the pass this year, but it was far more respectable against the run. That's partially because of Casey, as the fifth-year pro was so strong in both phases that he earned himself a 2015 Pro Bowl bid, the first nomination of his career.
Vince Wilfork, defensive tackle
At 6-foot-2 and 325 pounds, Vince Wilfork had two jobs for the Houston Texans: Fill the center of the line as the nose tackle and create enough havoc to take as much pressure off of Watt as possible. At first, it took Wilfork awhile to get that ball rolling, and through the first 11 games, Wilfork had just two total tackles and eight assisted tackles. But by the Texans' 11th game, Wilfork began to get a bit more comfortable within the Texans' line, recording six solo tackles in the last six games. His tackle totals (six) were a far cry from his production with the New England Patriots just a season prior (28 tackles), and Wilfork went for his third-straight season without recording a sack, but there is no doubt his presence is felt on opposing offensive lines, and he worked his role well in Houston.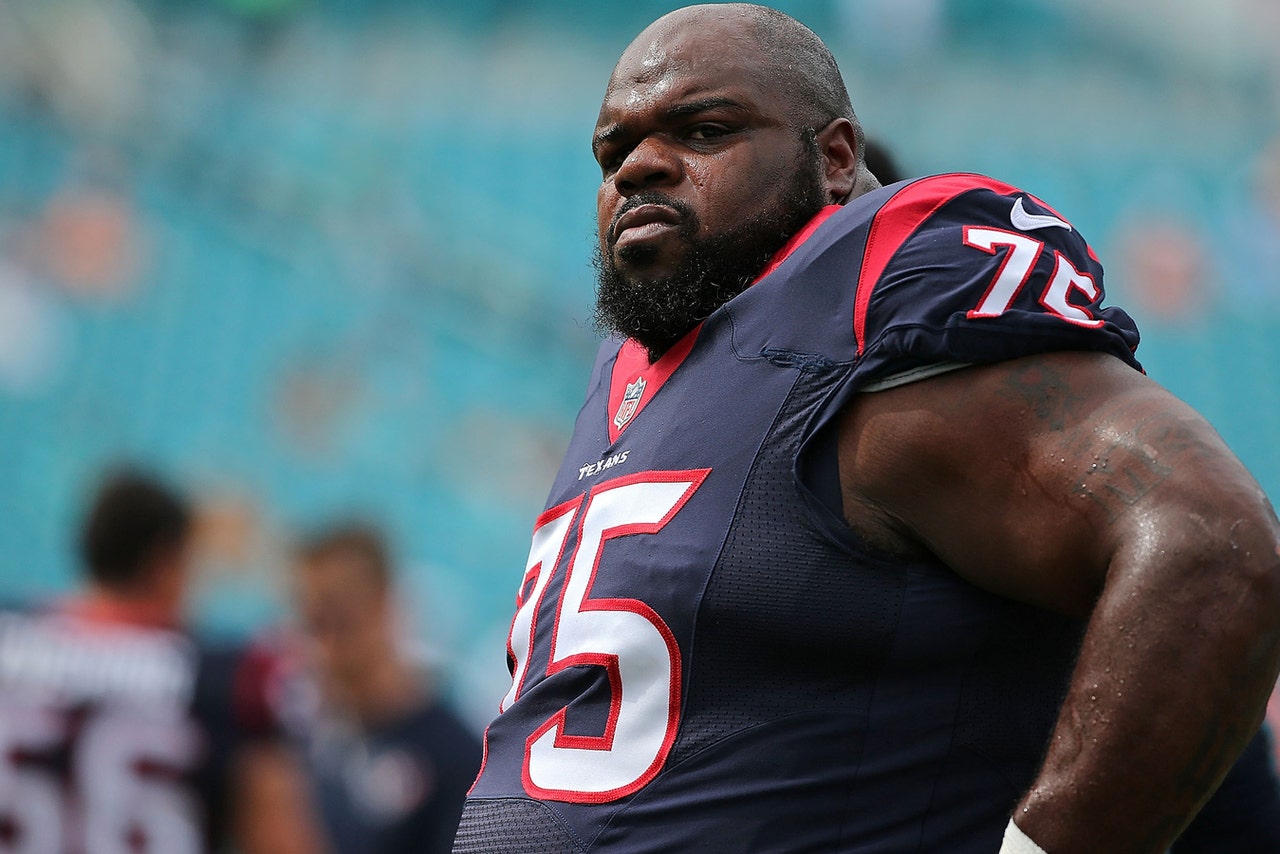 Vince Wilfork is a physically-opposing force for the Houston Texans.
Roy Miller, defensive tackle
It was a good year for Roy Miller of the Jacksonville Jaguars. The 28-year-old finished with four sacks on theseason, a career-high for the seven-year pro. And his 22 tackles in his 16 games were the most Miller has recorded over the last five seasons. Miller was also very strong against the rush, and opposing offenses took notice. According to NFLsavant.com, opposing offenses ran the ball up the middle 152 times this season against the Jaguars. That's 64 times less than they did just last season, and the lowest total over the last three seasons. Part of that reason? Roy Miller and his 6-foot-2, 320-pound frame.
Whitney Mercilus, outside linebacker
For the better part of his entire career, Whitney Mercilus has served as a run-stopping specialist for the Houston Texans. But this year, Mercilus had a more rounded game, and the fourth-year pro finished with his most productive season to date. In 16 games, Mercilus recorded 12 sacks, smashing his previous single-season high of seven. That was the sixth-most sacks in the NFL this season, the same amount as Muhammad Wilkerson of the New York Jets, who had the second-most combined total of sacks, quarterback hurries and quarterback hits in the NFL. Mercilus stacked up pretty well in that category as well, finishing with 58 combined sacks, quarterback hurries and quarterback hits. A pretty outstanding season for the 25-year-old.
Brian Orakpo, outside linebacker
Over the last several seasons, Brian Orakpo has been hampered by three different pectoral injuries. That has severely limited the seven-year pro, but in his first season with the Tennessee Titans, Orakpo was given a clean bill of health, and he took advantage of it. Orakpo finished with seven sacks and 38 tackles on the year. That's the second-most tackles Orakpo has recorded in a single season. Orakpo also managed to record 49 total combined quarterback sacks, quarterback hits and quarterback hurries.
Jerrell Freeman, inside linebacker
It's about time an Indianapolis Colt qualified for the team, and there's absolutely no way you can leave Jerrell Freeman off of this squad. The inside linebacker finished with 66 tackles on the year in 13 games, the second-most on the Colts. And while Freeman managed to add three sacks on the year, the second-most in his four-year career, and added an interception that was returned for a 23-yard touchdown, it was the run game that Freeman excelled at. According to Pro Football Focus, Freeman earned the second-best run grade among inside linebackers, trailing only Carolina Panthers' All-Pro linebacker Luke Kuechly.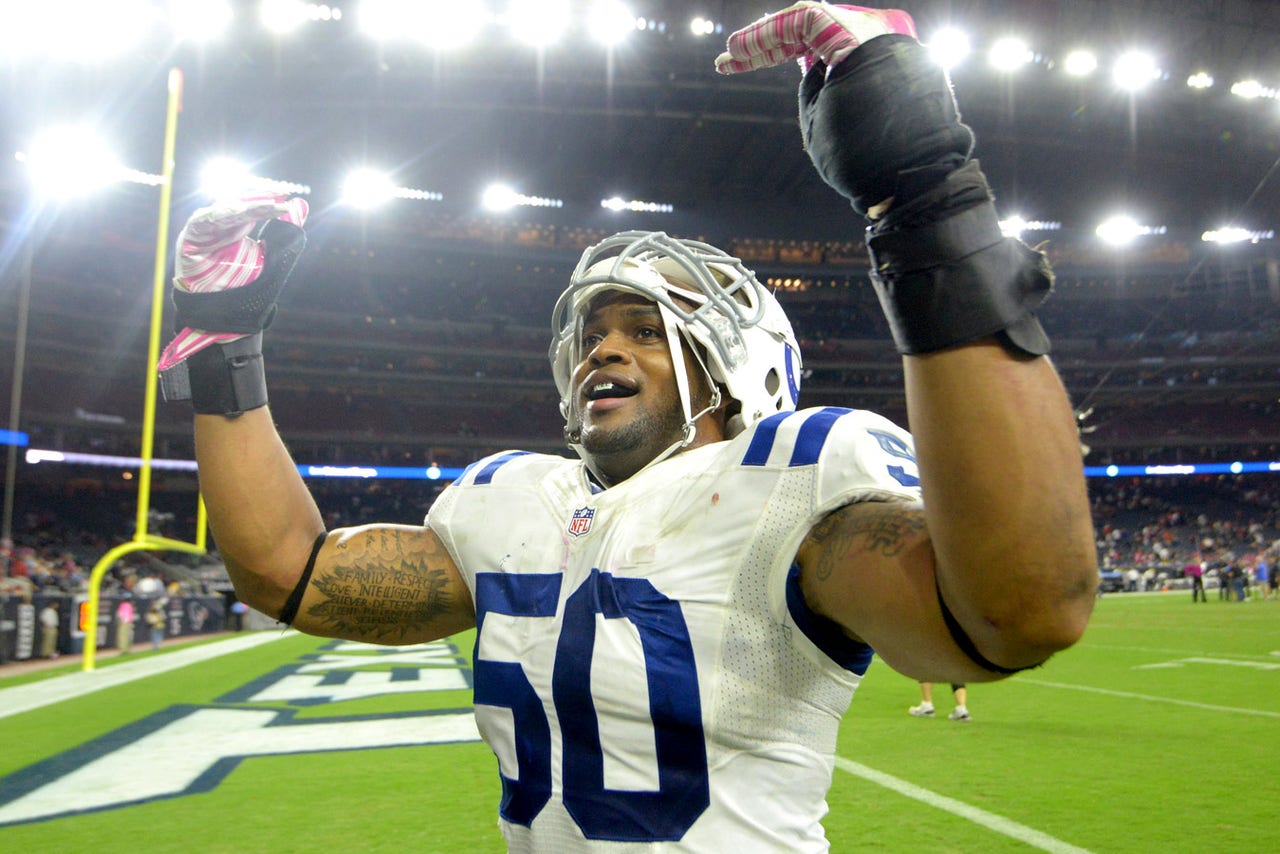 Only one inside linebacker was better against the run than Jerrell Freeman.
Jonathan Joseph, cornerback
It was a career year defensively for Jonathan Joseph. Sure, the Houston Texan recorded just 48 tackles this season, 22 less than he did just last season. But Joseph managed to defense 22 passes this season, a career-high. When quarterbacks threw the ball Joseph's way, they recorded a 73.7 quarterback rating. In addition to Joseph's pass defense, the 10-year pro snagged one interception and forced and recovered a fumble. Joseph also earned recognition from Pro Football Focus, which named him to the second All-NFL team.
Vontae Davis, cornerback
Big things were expected from Vontae Davis this year from the Indianapolis Colts, and while his numbers took a slight dip, he still earned Pro Bowl honors for the second straight season. This year, Davis recorded 38 tackles and defensed 16 passes. He also added four interceptions on the year. That's tied for the 13th-most this season in the NFL. More importantly, three of those interceptions came in Indianapolis' red zone. And opposing quarterbacks felt the sting when they threw it Davis' way: They only managed a 76.9 quarterback rating when they tossed it Davis' way.
Mike Adams, safety
Much like his Colts teammate Davis, much was expected out of Mike Adams this year, as the 2014 Pro Bowler had a career year just the previous season. And while Adams' total tackles were down a bit this year (from 77 in 16 games last year to 52 in 13 this year), he replicated his numbers against the pass once again this year. This season, Adams finished with five interceptions, matching his single-season high. Adams also managed to return those interceptions for 63 total yards, and he also scored a defensive touchdown. The 2015 Pro Bowler also forced three fumbles on the year. 
Dwight Lowery, safety
In his first year with the Indianapolis Colts, Dwight Lowery may have had one of his better seasons of his career. In 16 games, Lowery recorded 56 tackles, the second-most he's ever recorded in a single season. On top of that, Lowery was an effective ball hawk. Lowery picked a single-season career-high four passes this season, returning them for 96 total yards, the ninth-most in the NFL, and scored a defensive touchdown. Lowery also defensed eight passes, and recorded a sack on the season.
All statistical information provided by Pro Football Focus and Pro Football Reference.
Tommy Chalk writes about the NFL and NHL for FOX Sports. You can follow him on Twitter @Tommy_Chalk
---
---