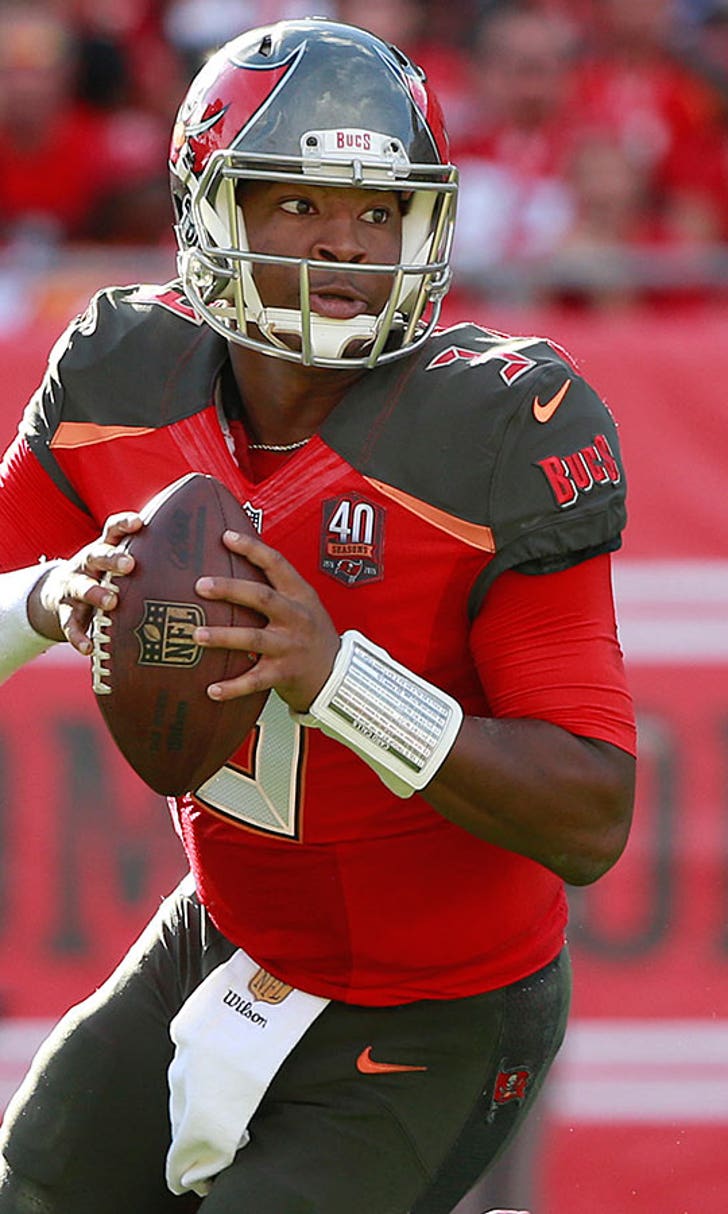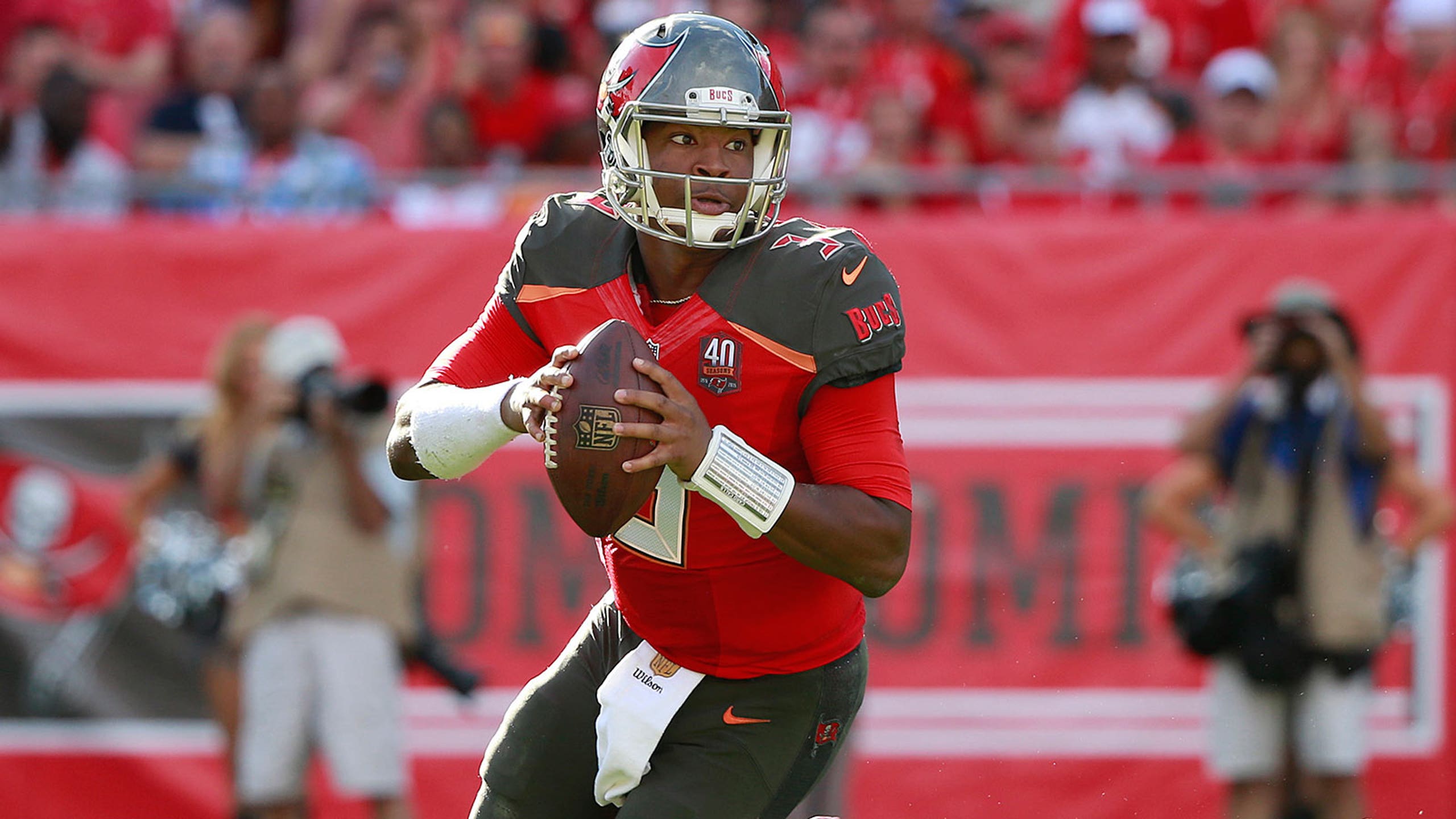 Tampa Bay Buccaneers: 7 building blocks for 2016
BY foxsports • January 13, 2016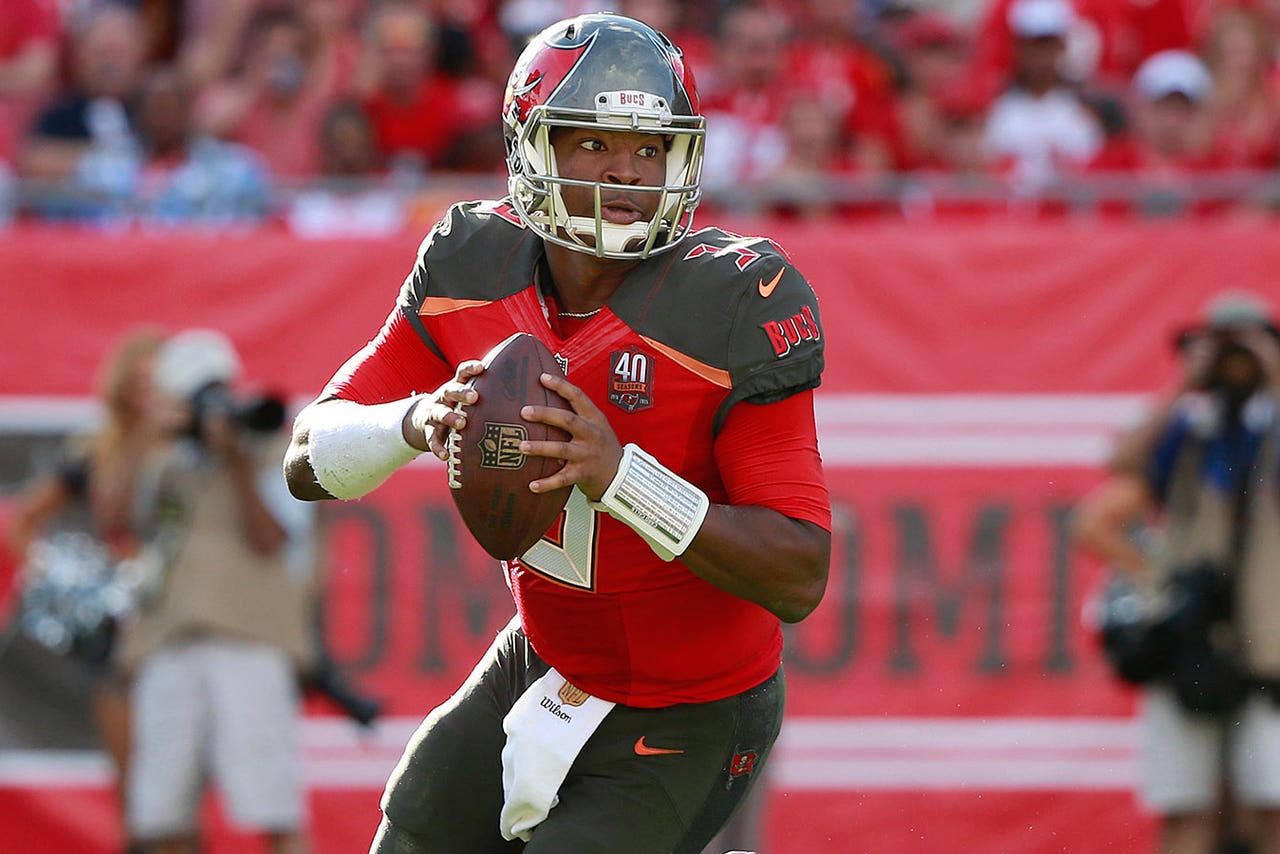 The Tampa Bay Buccaneers have kicked off their 2016 offseason, which means it's time to look at what the Buccaneers have already on their roster to be excited about next season. We already took a look at the five positions the team must address this offseason, so today we'll take a look at the current players on the roster who qualify as building blocks.
Tampa Bay has quite a bit of young talent, so let's jump into it with one of the most obvious players, their new franchise quarterback.
1. Jameis Winston
The rookie from Florida State came in with massive pressure on his shoulders, and he responded well in his first NFL season. He's already made it known that he's the future at the quarterback position for the Bucccaneers. He completed his rookie year by throwing for 4,042 yards and 22 touchdowns, while rushing for 213 yards and six additional touchdowns.
2. Gerald McCoy
You'd be crazy not to heap praise on the Pro Bowl defensive tackle for the Buccaneers. McCoy not only led the Buccaneers with 8.5 sacks in 2015, but he's hit that number in each of the past three seasons, as well. McCoy's ability to disrupt opposing offenses, both with his run-stopping and rushing the quarterback, is something that not many defensive tackles offer. McCoy, along with the man listed just below him, is not just a defensive leader, but one of the Buccaneers biggest team leaders.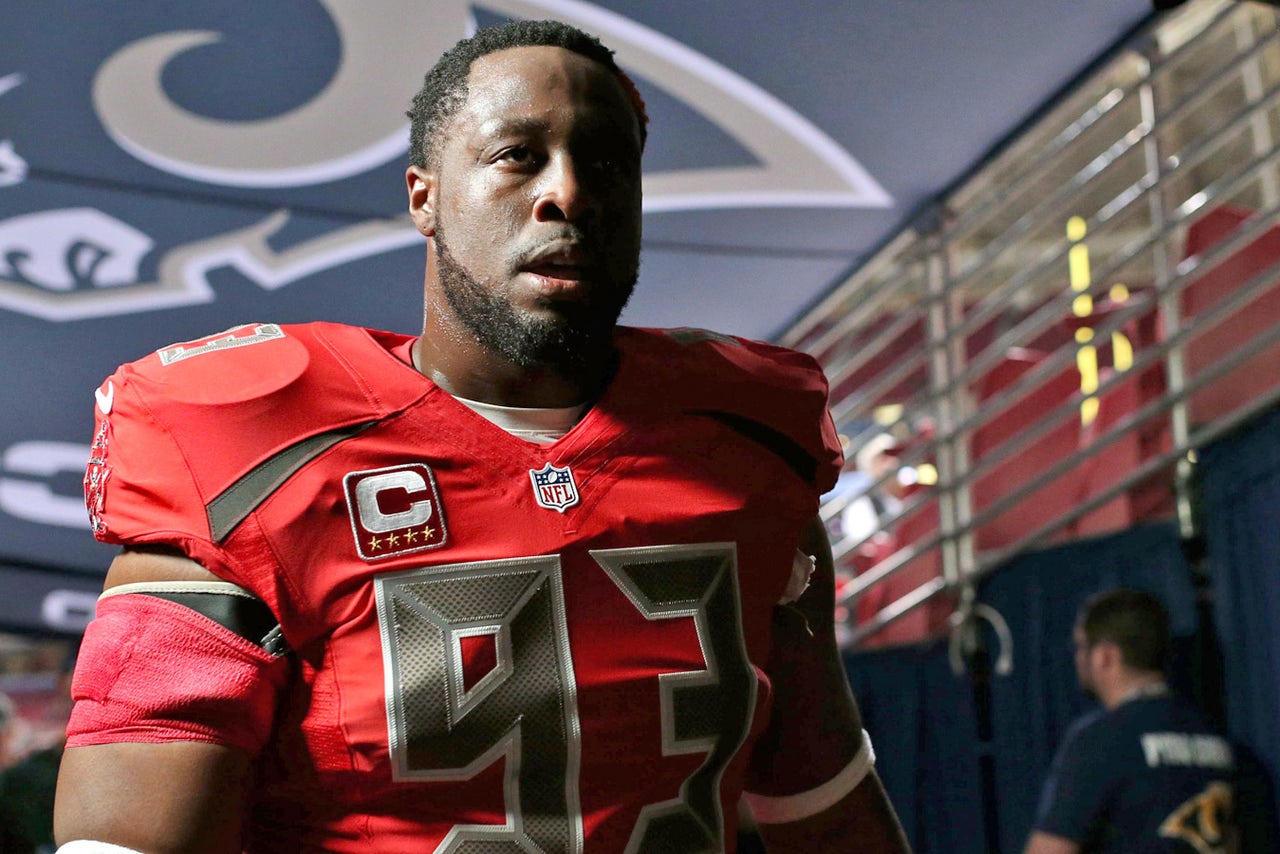 The Pro Bowl defensive tackle will once again be a dominant force in 2016.
3. Lavonte David
For the life of me, I can't figure out what it's going to take for David to get into the Pro Bowl. Over the first four seasons of his NFL career, he's had 577 total tackles -- a mind-blowing number. In 2015 alone, David totaled 147 tackles, 13 passes defensed, three sacks, three interceptions, two forced fumbles and two fumble recoveries. David was the definition of a "jack of all trades."
Not only is David worthy of being a Pro Bowler, but he's also proven to be one of the best linebackers in the NFL. David, paired with McCoy, makes for a dynamic duo on Tampa Bay's defense. For a defense loaded with young weapons, David is one of their strongest assets.
4. Mike Evans
While Evans dropped just four passes in his rookie season, he came up with a case of the dropsies in 2015, leading the league with 12. Fortunately, there's no reason to stress about Evans the drops just yet, mainly due to the fact that he's ridiculously talented and is an amazing athlete. To top it off, he's obviously Winston's favorite target.
In 2015, Evans had more than double the targets than the next closest player (Charles Sims), finishing the year with 147 looks. His final stat line for the year was 74 receptions for 1,206 yards and three touchdowns. We'd obviously love to see the touchdown number increase, but after pulling down 12 in his first season, there's plenty of reason to believe he'll find the end zone plenty of times in 2016.
5. Charles Sims
Whether the Buccaneers bring back Doug Martin or not, Sims is going to have a role. We saw exactly how explosive he can be in 2015, as he not only averaged 4.9 yards per carry on the ground, but caught 51 balls for 561 yards and four touchdowns. He was the second-most targeted player for Winston with 70 looks on the season. Sims' explosiveness is something that can't be understated, as he has big-play potential whenever he gets his hands on the ball.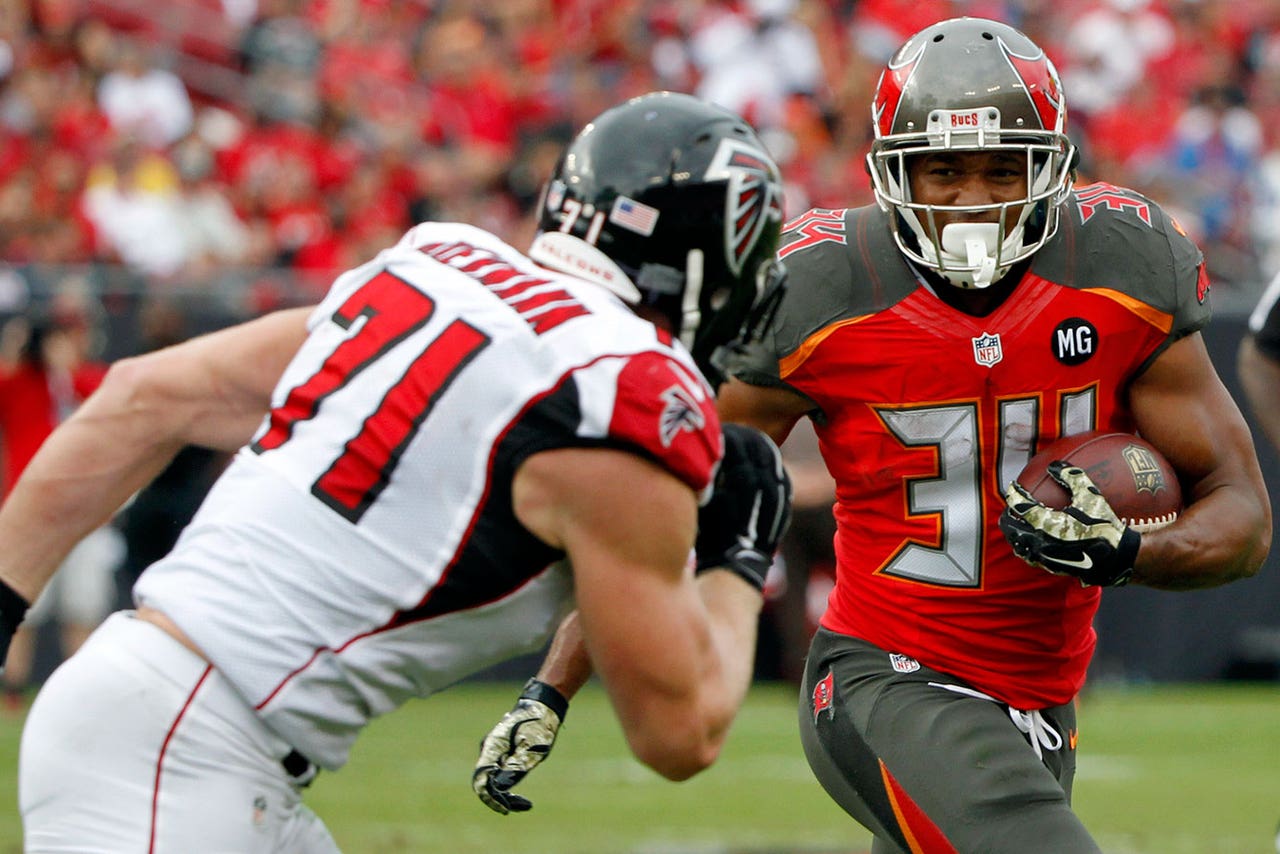 Charles Sims could be poised for an even larger role in 2016.
6. Kwon Alexander
Alexander went from a fourth-round pick who had a few question marks, to literally almost immediately becoming a force for this Tampa Bay defense. He finished up the season playing in 12 games due to a four-game suspension, but had 93 combined tackles, nine passes defensed, three sacks, two forced fumbles, two interceptions and a fumble recovery. Alexander is just 21 years old and is going to be paired up with David for a very long time, making them one of the strongest linebacker duos in the NFL.
7. Donovan Smith
Smith is one of the most important pieces of the puzzle for the Buccaneers, largely due to the fact that he's not only looking to help open things up for the run game, but is protecting Winston's blind side. The second-year left tackle proved to be talented right out of the gate, and was a big part of Winston taking just 27 sacks in 2015.
Jeff Smith writes about the NFL for FOX Sports. You can find him on Twitter @JSM8ith.
---
---