T.Y. Hilton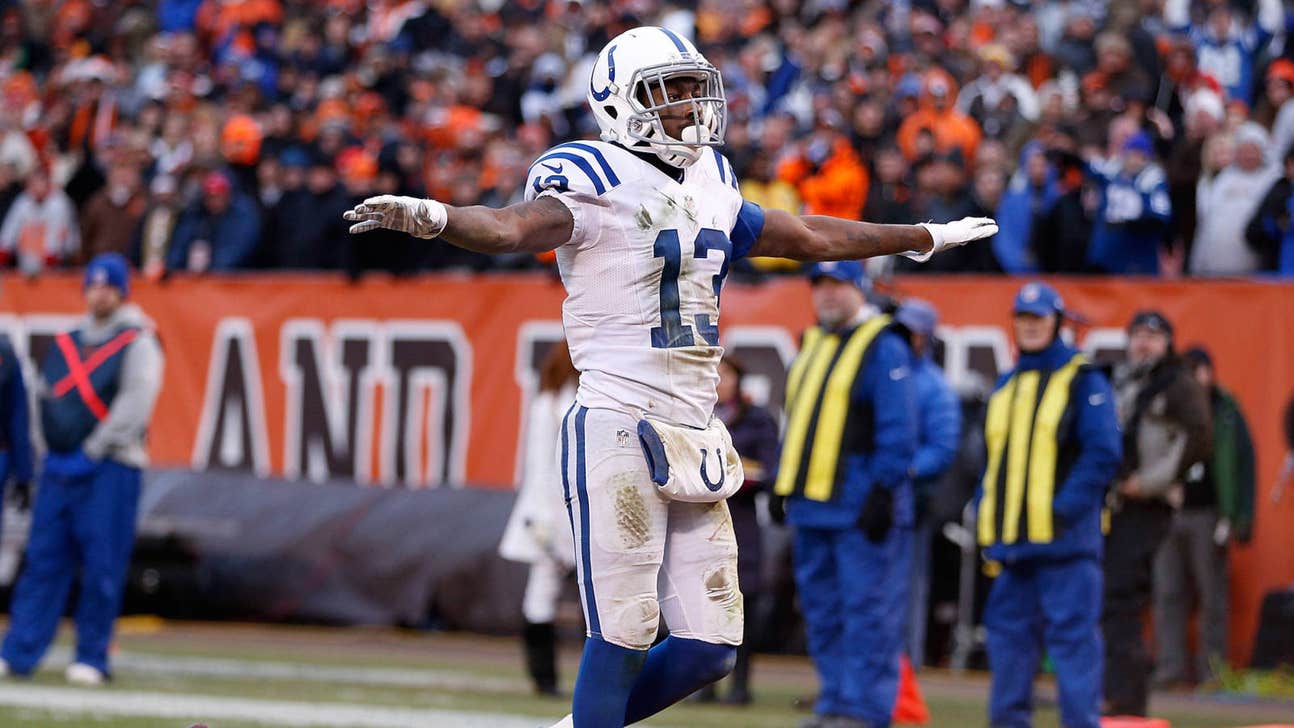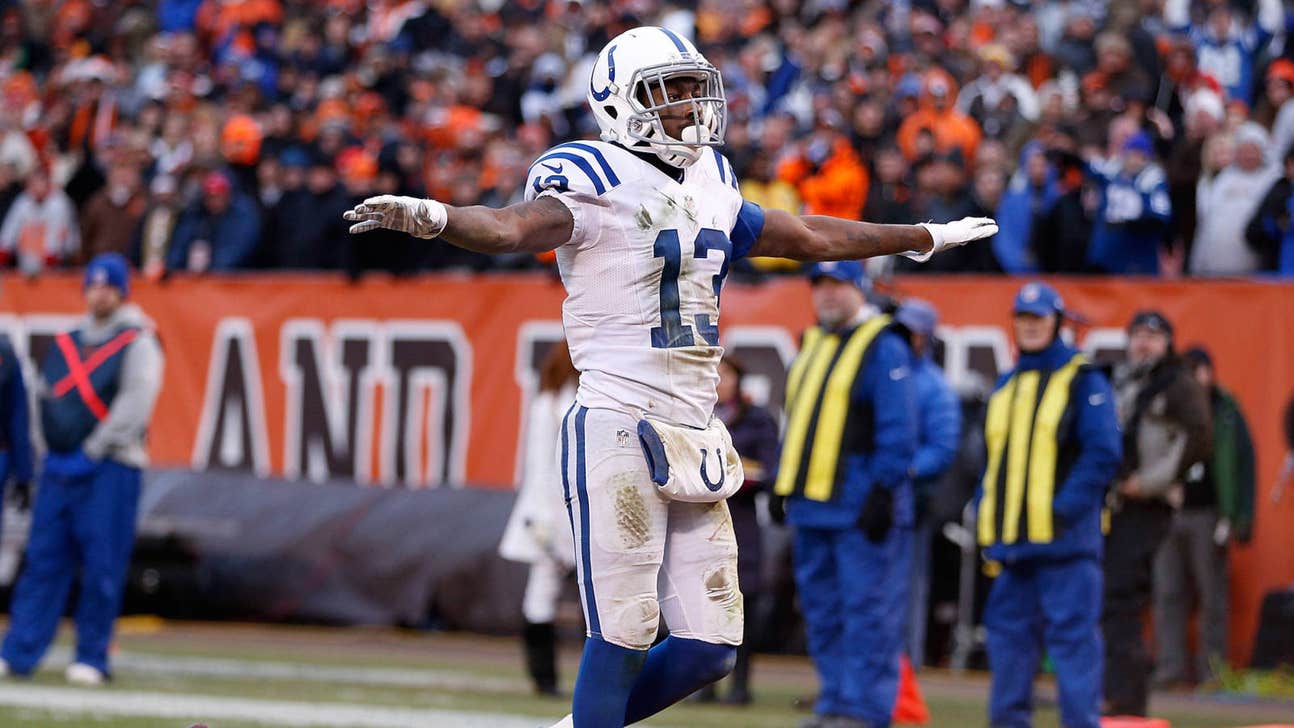 T.Y. Hilton
T.Y. Hilton agrees to five-year extension with Indianapolis Colts
Published
Aug. 13, 2015 9:34 a.m. ET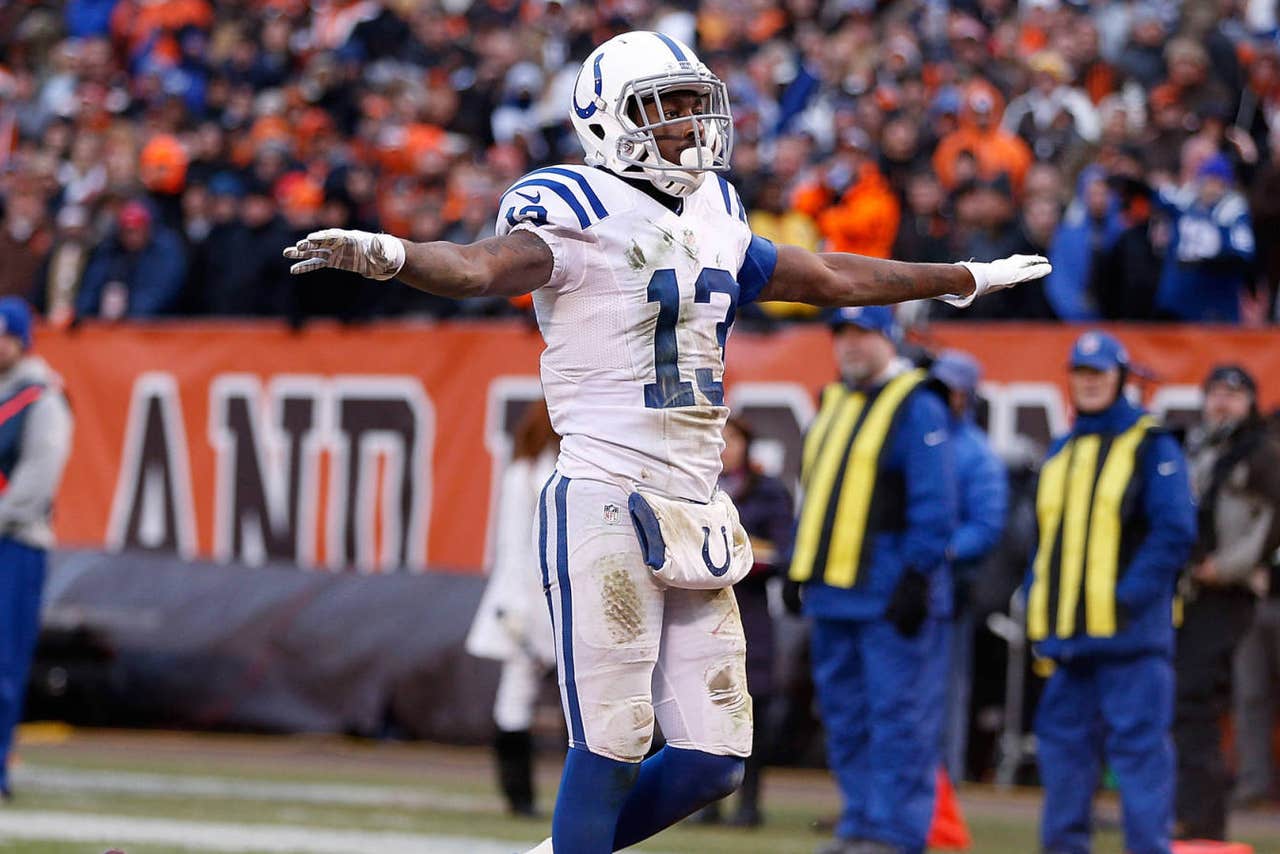 ANDERSON, Ind. -- T.Y. Hilton finally got the rich contract extension he wanted. The Colts got the pairing they need to remain a perennial Super Bowl contender.
FOX Sports 1 NFL insider Mike Garafolo confirms that the deal is a five-year, $65 million extension with $39 million in guarantees. Agent Drew Rosenhaus said the deal makes Hilton the NFL's fourth-highest paid receiver.
"It takes two, you know," Hilton said following the Colts' morning workout at Anderson University. "They showed interest in me and I wanted to be here. There's no place I'd rather be."
Especially under these terms.
Rosenhaus said Calvin Johnson, Dez Bryant and Demaryius Thomas will be the only receivers making more than Hilton, and Rosenhaus said they all waited longer to get their big deals.
But at age 25, Hilton has something the others don't -- 25-year-old Andrew Luck, widely regarded as the NFL's best young quarterback, as well as a stable of talented receivers.
Seven-time Pro Bowler Andre Johnson is locked up through 2017. Donte Moncrief, Indy's likely No. 3 receiver this season, doesn't become a restricted free agent until after 2016. The Colts have exclusive rights on first-round draft pick Phillip Dorsett through 2019, and 6-foot-5 Duron Carter is entering the first year of his NFL deal, too. Carter spent the last two seasons in the CFL. That means the receiving corps could remain the same for three straight years.
Luck also is signed through 2016, and team owner Jim Irsay has already promised to make his star one of the league's highest-paid players.
Neither Luck nor general manger Ryan Grigson spoke with reporters Thursday. It's the first contract extension Grigson has completed since taking the Colts' job in 2012.
"We're extremely happy as an organization to ensure that T.Y. will continue to be a part of our journey for many years to come," Grigson said in a statement. "His daily excellence on and off the field is a shining example of an individual striving for greatness and what it truly means to be a Colt."
Rosenhaus said he first approached Grigson in February. Over the past two weeks, though, Rosenhaus came to training camp three times, including Wednesday afternoon when he said he was meeting with team officials after practice.
Just last week, Irsay said he hoped a deal would be reached before Labor Day. But with Rosenhaus, Grigson and three others in the room Wednesday night and Thursday morning, the five-man team worked out the details to keep Hilton off next winter's free-agent market.
"What made sense for us was $39 million guaranteed and not $1.5 million," Rosenhaus said, referring to Hilton's 2015 salary. "He might get more in free agency, but he might get a lot less, too. Guys get hurt in this league and I've had that happen before."
The contract could actually turn out to be a bargain for the Colts, if Rosenhaus' projection of a $17 million increase in next year's salary cap is correct.
That would put a lot more money on the table in free agency, especially for a dynamic young receiver who is still improving.
Hilton has 214 receptions, 3,289 yards and 19 touchdowns through his first three seasons, and he had a career-high 82 catches each of the last two seasons. He caught seven touchdowns in 2012 and 2014 and last year became the third Colts player to top 1,300 yards in a season. He finished with 1,345, joining Marvin Harrison and Reggie Wayne in the exclusive club.
What more can he do?
"Just keep wrecking games. Can he become a better blocker at 5-foot-6, 130 pounds?" coach Chuck Pagano joked, drawing laughter. "I apologize to T.Y. and his family for that, but we have a good enough relationship we can talk like that."
Hilton is actually listed at 5-foot-9, 180 pounds and some wonder whether somebody that small can hold up in the brutally physical NFL. But the Florida International alum has missed only two games in his career -- the season-opener in 2012 and a meaningless late-season game at Dallas in 2014.
So they know how valuable he is to their success, and they were willing to pay top dollar.
---
---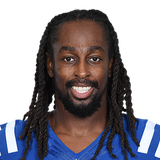 Get more from T.Y. Hilton
Follow your favorites to get information about games, news and more
---