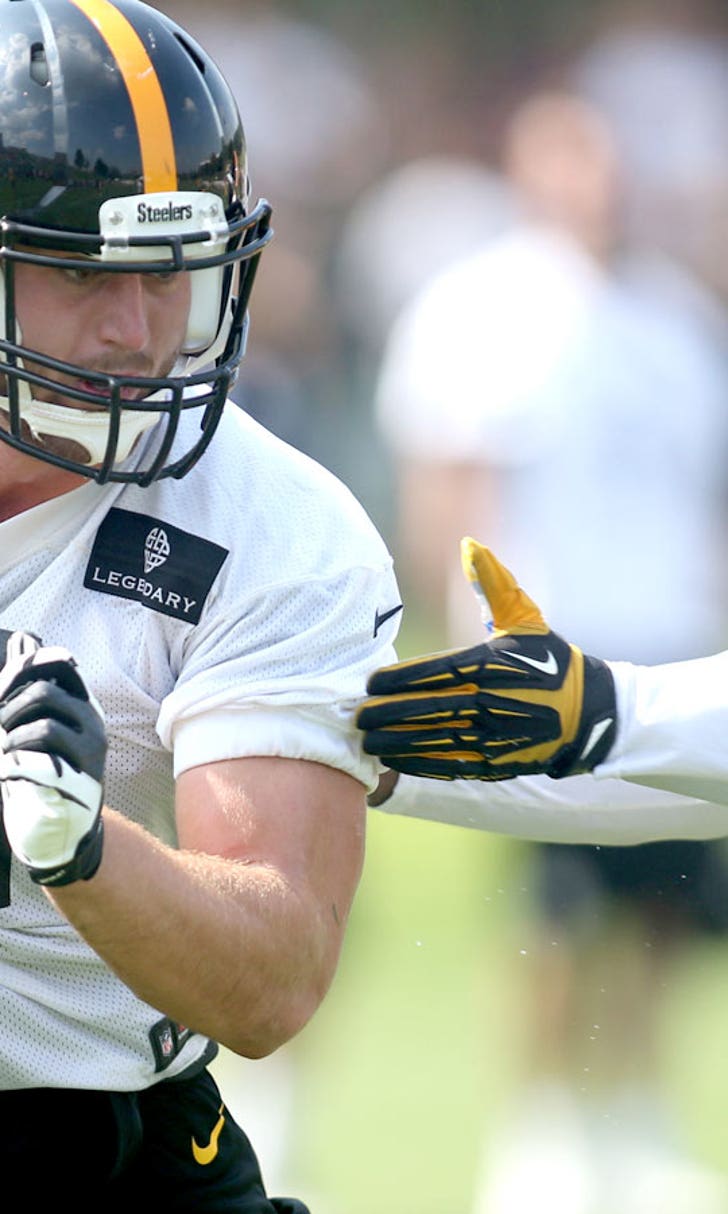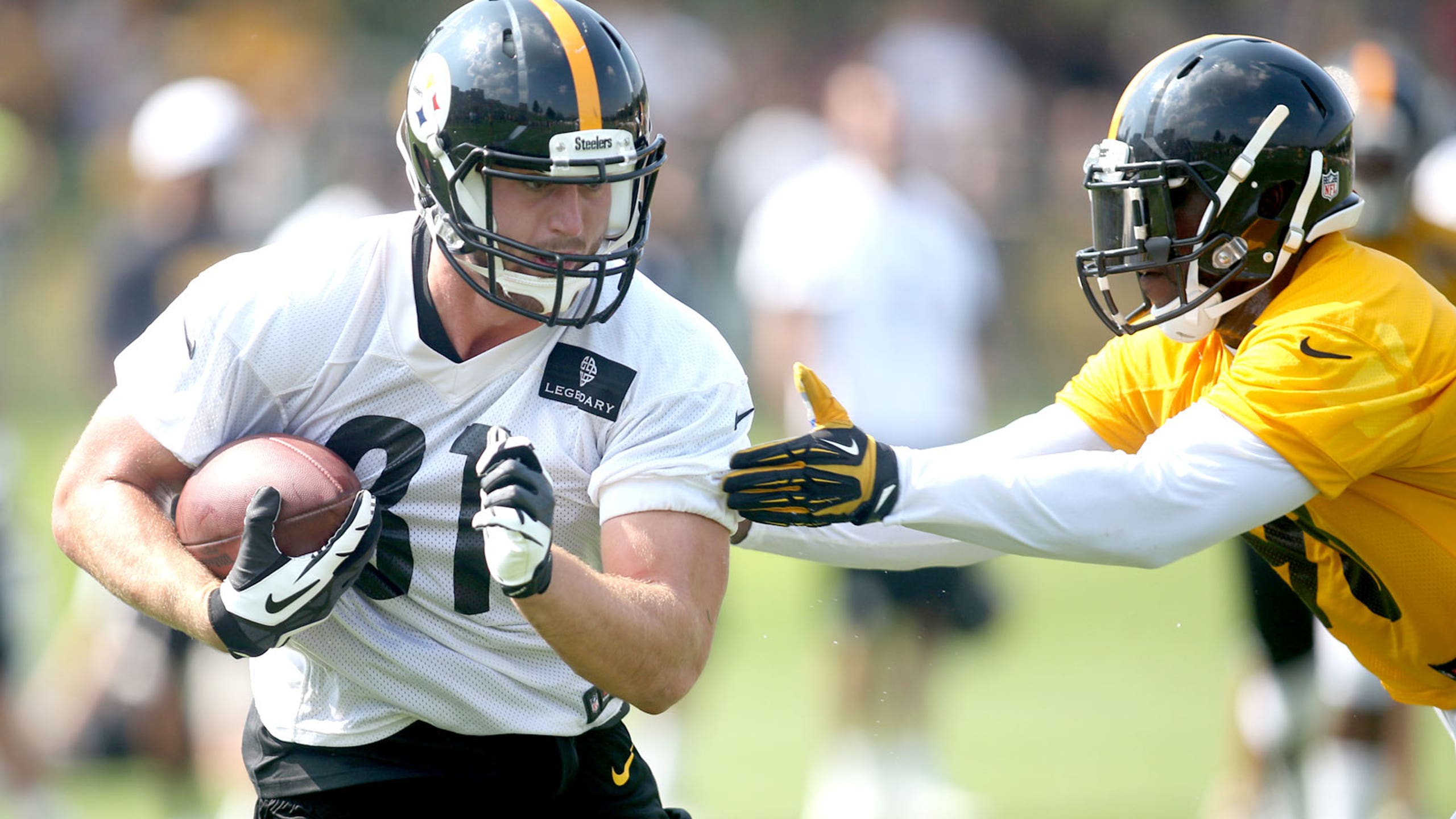 Steelers TE Jesse James played with heavy heart after death of friend
BY foxsports • August 13, 2015
Steelers rookie tight end Jesse James caught grief for dropping two passes in Sunday night's Hall of Fame game, including one in the end zone, but his mind may have been elsewhere. 
James was dealing with the sudden death of his best friend from high school two days before the game. He was distraught when the team left for Canton the next day and wasn't sure he would be able to make the funeral. 
"It's tough to hear and get over when you're that close with somebody," James said Wednesday per the Pittsburgh Post-Gazette. 
James wasn't making any excuses for his mishaps on the field, despite the personal tragedy. Instead, he blamed poor fundamentals. 
"You've got to be able to separate it," James said. "I wasn't too excited, I just turned my head for a minute, things I don't normally do, bad fundamentals, instead of just looking the ball in. It's an easy thing to fix. I've got it covered."
Head coach Mike Tomlin didn't seem too worried about James, but he said he'll be keeping a close eye on the rookie tight end Friday night in Jacksonville. Tomlin also pointed to a Steelers veteran who didn't exactly set the world on fire in his first career preseason game. 
"I would've liked to have shown them cutups of Lawrence Timmons from the Hall of Fame Game in 2007," Tomlin said. "It was pretty ugly. It provides a little window, a ray of light if you will, for those who are mentally weak enough to need it. You've got to start somewhere. Some starts are better than others. Regardless of how you start, it isn't going to define you."
(h/t: Pittsburgh Post-Gazette)
---
---