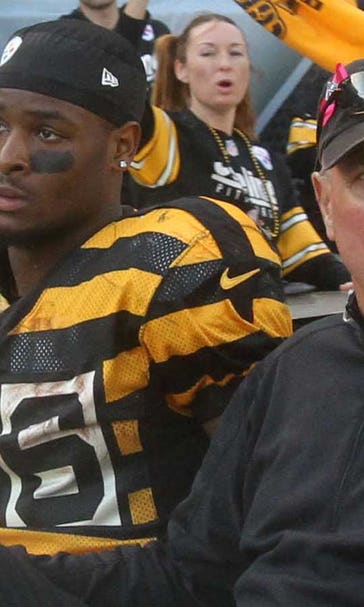 Source: Steelers RB Bell to miss rest of season with knee injury
November 1, 2015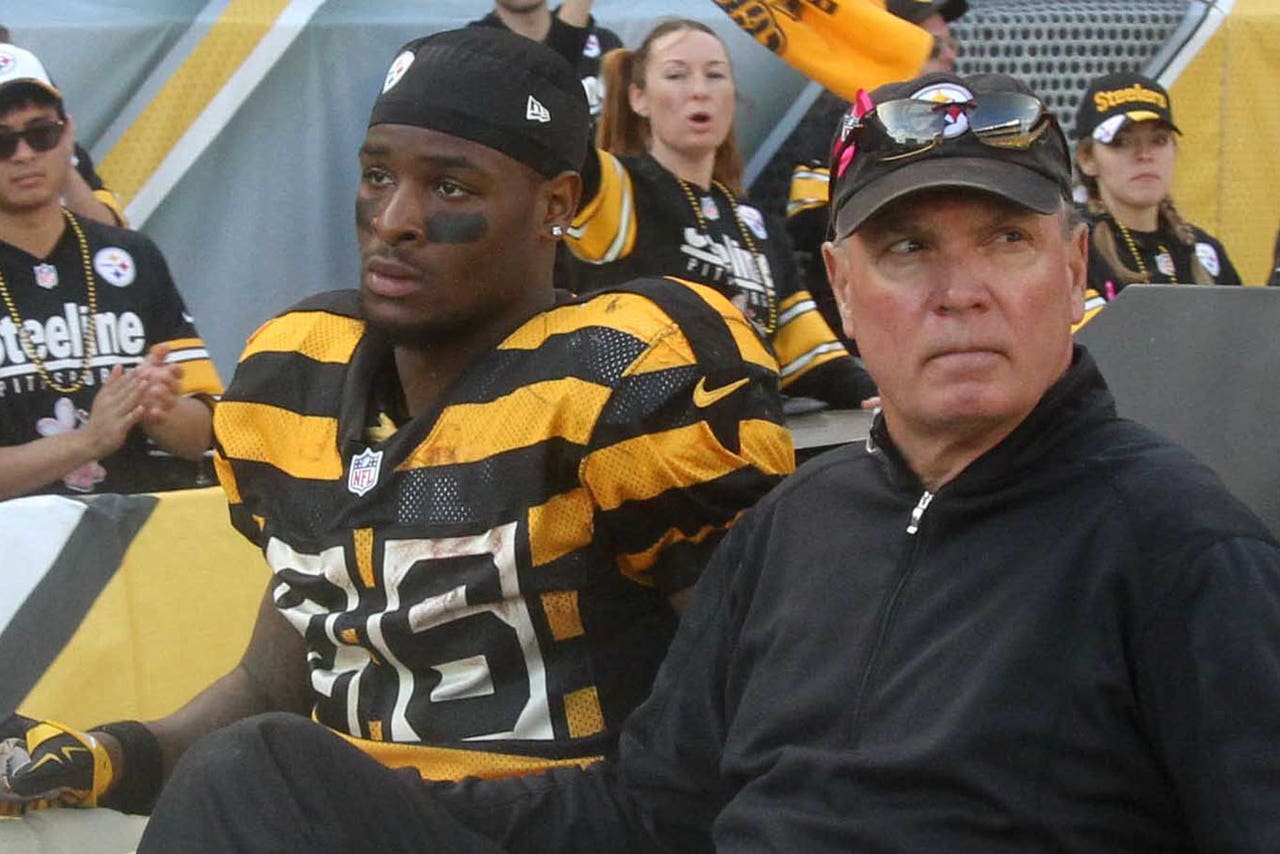 A horrific Sunday for the Pittsburgh Steelers appears to be a full-blown nightmare.
FOX Sports NFL Insider Alex Marvez has confirmed previous reports that All-Pro running back Le'Veon Bell will miss the rest of the season with a right knee injury.
FOX Sports NFL Insider Mike Garafolo reported the injury is "likely" a season-ender and that former Rams running back Isaiah Pead will likely be brought in for a workout.
Bell suffered the injury during the second quarter of Sunday's 16-10 loss at home to the Bengals when his knee bent backward while being tackled on the sideline following a catch. Bengals linebacker Vontaze Burfict, who made the tackle, appeared to celebrate with teammates on the other side of the field well after the play, catching the ire of Steelers players following the game.
Before news of the severity of the injury, Bell tweeted a thank you to fans.
I appreciate the concern and support from everybody who's sent me txts, tweets, phone calls, etc...I'll be okayy, love youu all! #Juice

— Le'Veon Bell (@L_Bell26) November 2, 2015
Bell was suspended for the first two games of the season, then star quarterback Ben Roethlisberger suffered a knee injury in Week 3, Bell's first game this season. Big Ben returned against the Bengals on Sunday, meaning the Steelers will not have had both Bell and Roethlisberger together for a full game this season.
In his five-plus games, Bell had 511 yards rushing, 123 yards receiving on 22 catches, and three total touchdowns. He missed the Steelers' wild-card loss to Baltimore last season after suffering a knee injury in the regular-season finale ... against the Bengals.
"It's always an emotional blow when you lose any guy, let alone a guy and a star like Le'Veon Bell," said DeAngelo Williams, who ran for 71 yards as his replacement.
Williams actually filled in spectacularly for Bell in Weeks 1 and 2, rushing for 204 yards on 41 carries with three touchdowns.
-- The Associated Press contributed to this report
---
---