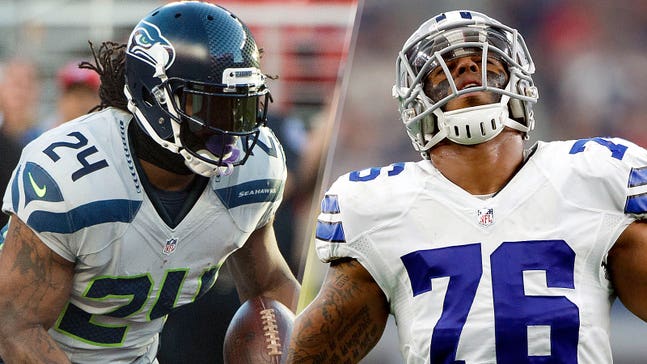 Six Points: Seahawks vs. Cowboys
Published
Oct. 30, 2015 8:00 a.m. EDT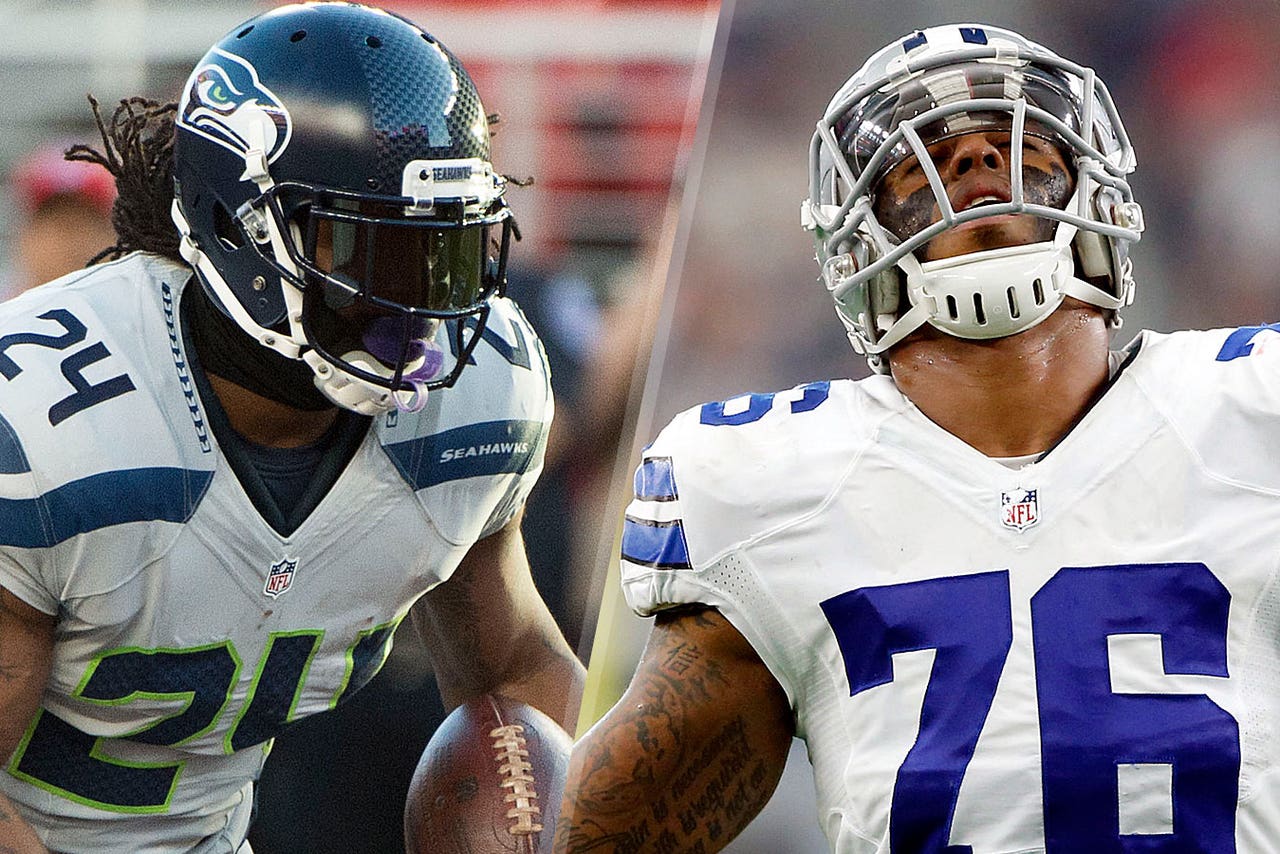 The Seattle Seahawks (3-4) head to Dallas on a long week after playing in the Thursday Night Football game in Week 7. They will look to start a winning streak and at the same time pick up a key win in the conference. 
The Dallas Cowboys (2-4) are hoping that they can find a way to stop the bleeding -- with four straight losses, including one within the division, the Cowboys have fallen behind in the NFC East race.
When these two teams met last October, the Cowboys made a statement to the NFL with a 30-23 win in Seattle. Both teams would end up advancing to the Divisional round of the 2014 postseason. Just one season later, the scene is set up quite differently.
Here are three keys to the game for both the Seahawks and Cowboys.
Can you beat the Crowd's Line? Submit your final score prediction below. Good luck!
1. Dial up Beast Mode
Marshawn Lynch ran for 122 yards in a Week 7 win over the 49ers and received 27 carries -- his highest total since the 2013 season. With backup Thomas Rawls dealing with a calf injury and the Seahawks having been off since Oct. 22, Lynch should be fresh and primed to carry the another heavy workload. He helped Seattle control the clock for 38 minutes in its last game.
2. Go after Matt Cassel
Seahawks defensive ends Michael Bennett and Cliff Avril combined for five sacks against San Francisco's Colin Kaepernick and face another turnover-prone and decidedly less mobile quarterback in Cassel. Bennett, named the NFC Defensive Player of the Week on Wednesday, registered 3 1/2 sacks on his own and is tied for the league lead with 6 1/2.
3. Protect the QB
Russell Wilson has been sacked a league-high 31 times, including at least four in each of the past five games. Although Wilson runs into trouble due to his willingness to create plays, the stream of sacks are keeping Seattle from stringing together sustained drives. Wilson has only eight TD passes -- and more than one in just one game.
1. Commit extra defenders to stop the run
The Cowboys have allowed 5.14 yards per carry to opposing running backs over their last four games; opposing teams have racked up 488 rushing yards and five touchdowns on 95 carries. Middle linebacker Rolando McClain is not the same player he was in 2014 after offseason surgery on his knee. Instead of relying on McClain and the front four to make plays in the hole, the Cowboys must use defensive backs J.J. Wilcox, Barry Church and Byron Jones to attack the line of scrimmage. Lynch is coming off of a 122-yard explosive effort in Week 7, and the Cowboys must focus on stopping him first.
2. Don't be afraid to check down
If the Cowboys want to sneak out a win, they will do it with defense and special-teams play -- place kicker Dan Bailey will need to be very active in this one. The Seahawks run a defensive scheme that keeps everything underneath, and when teams take chances, they make them pay with turnovers. The Cowboys would be smart to devise a game plan that involves check down and quick-breaking pass routes. Tight end Jason Witten and running backs Darren McFadden and Christine Michael should be very active in this game.
3. Use run blitzes to attack Seattle's offensive line
The Seahawks have allowed 85 quarterback sacks and hits combined in 2015. No team has allowed more sacks (31), and no team has allowed more hits (54) than the Seahawks this season. Since Greg Hardy's debut, the Cowboys defense has 7 sacks and 4 quarterback hits, per Pro Football Focus. An aggressive game plan by Cowboys defensive coordinator Rod Marinelli will be key in this matchup. If you attack Wilson on the edges, he is unable to roll out and take advantage of his speed.
---
---