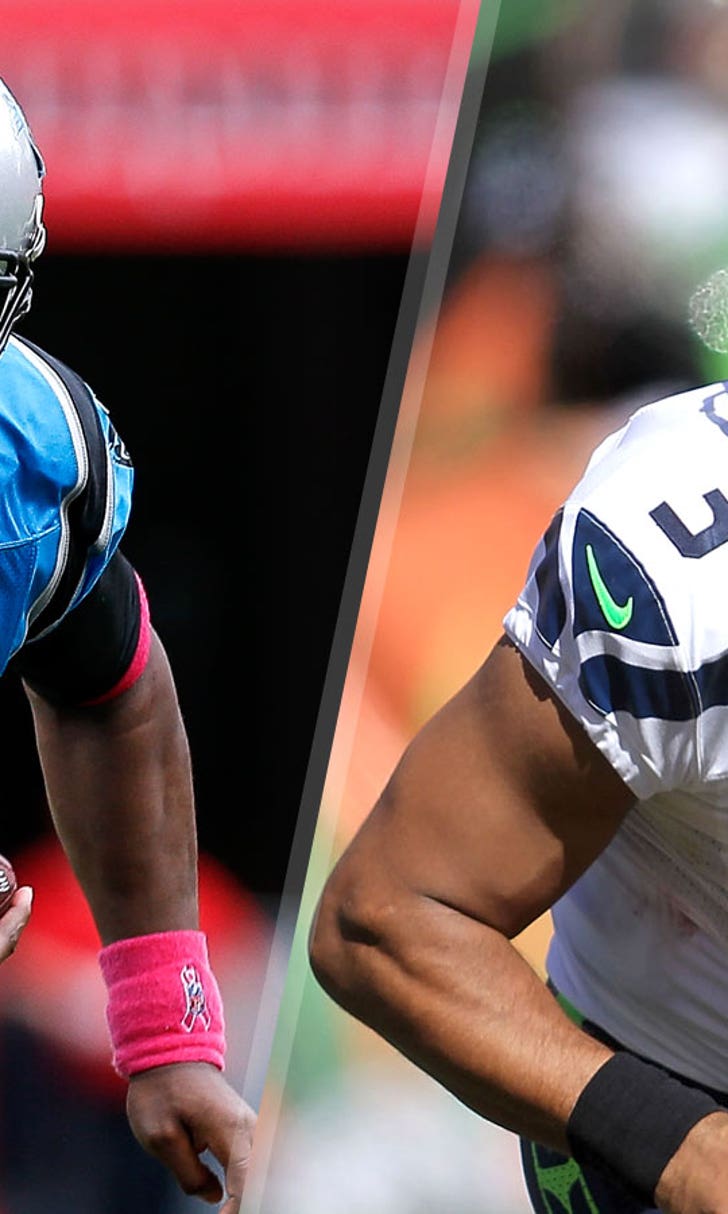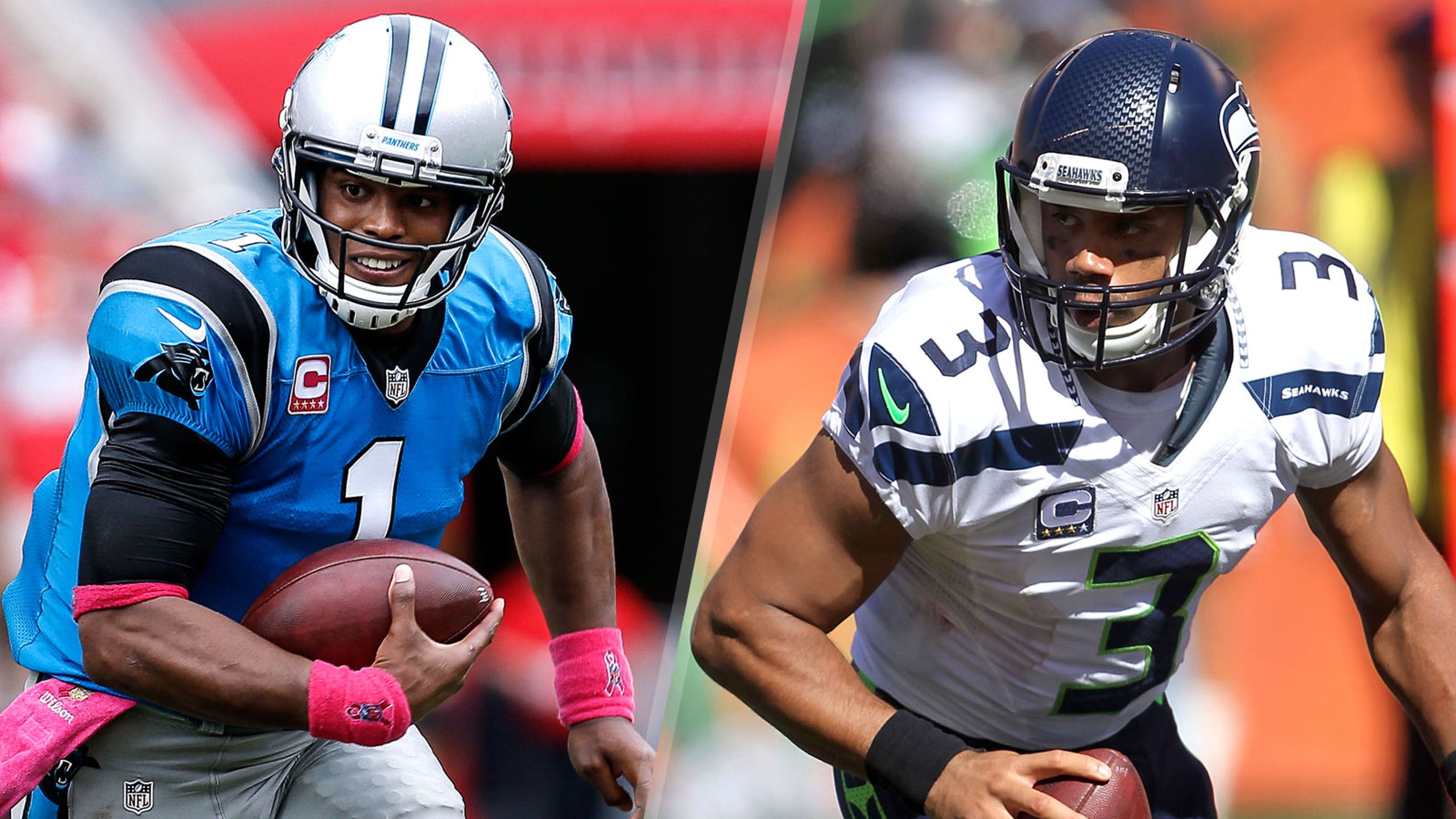 Six Points: Panthers vs. Seahawks
BY foxsports • October 16, 2015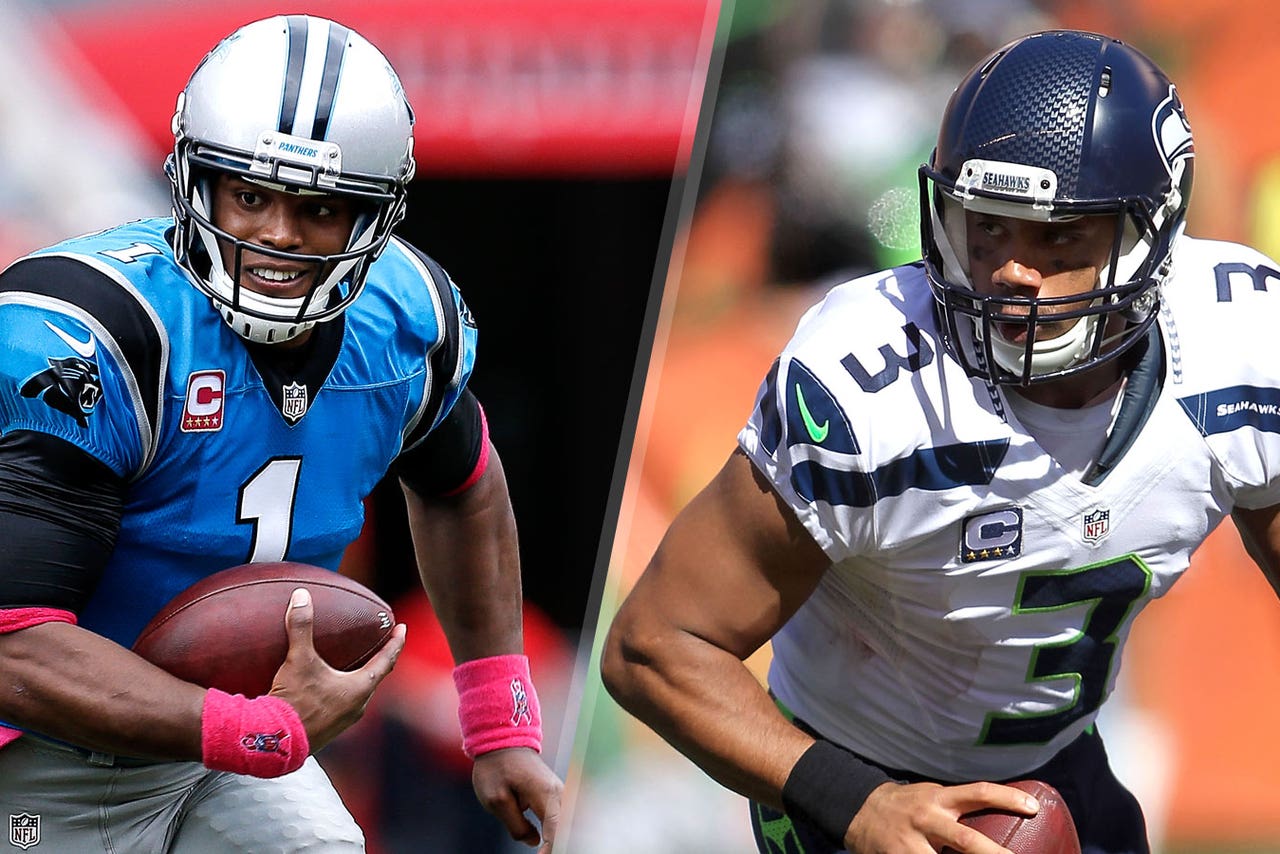 Both the Seattle Seahawks (2-3) and Carolina Panthers (4-0) have had surprising starts to the 2015 season. 
Many predicted the Seahawks would improve by default after acquiring Jimmy Graham in the offseason. But Russell Wilson felt the ill effects of a poor offensive line, while the chemistry between Wilson and Graham has been average at best.
Cam Newton, meanwhile, lost his No. 1 wideout Kelvin Benjamin before the season started and has had to rely on a cast of players from Ted Ginn to Jericho Cotchery to Brenton Bersin. Despite ranking 25th in total offense, the Panthers have relied on a stout defense (fourth in points allowed, 10th in total yards allowed).
Here are three keys to the game for both the Panthers and the Seahawks.
Can you beat the Crowd's Line? Submit your final score prediction below. Good luck!
1. Use that emotion from the 2014 loss
The Panthers have plenty of emotion heading into this game, as it was the Seahawks who sent them home in the 2014 postseason. Carolina lost that game 31-17, but you can bet the sour taste is still in their mouth. Obviously, playing in Seattle is a tough task for any team, but Carolina needs to use the emotion from the loss in their favor, and coming out with a ton of emotion in Week 6.
2. Continue to protect the football
If you're going to beat a team like the Seahawks on the road, you have to protect the ball. Over the past two weeks, Newton has done a great job of doing that, specifically when it comes to avoiding interceptions. He's thrown four touchdowns against zero interceptions in the last two victories. Another performance where Newton plays smart is going to be the key to success for Carolina on Sunday.
3. Pressure Wilson
Whether it's via interceptions or sacks, the Panthers need to bother Wilson. The lead man in Seattle has taken a whopping 22 sacks through five games this season, so Carolina should have no issue getting to him. On the other side of things, Wilson may have only thrown three interceptions this year, but the Panthers have forced eight as a team. If they can pressure Wilson, it could be a long day for Seattle's passing game.
1. Play four quarters
In what was arguably the most shocking development in Week 5, the Seahawks coughed up a 17-point fourth quarter lead and the Bengals scored 20 unanswered points to win in overtime. It's not too often you see Pete Carroll's teams falter down the stretch, but that's exactly what happened with the Seahawks. The Panthers are 4-0, even if their schedule has been easy thus far. Seattle can't expect them to just wave the white flag if they jump out to a double-digit lead.
2. Take care of the ball
The Panthers lead the league with a plus-eight turnover ratio, and rank second with eight interceptions -- four of which came in Week 4 against Tampa Bay. Wilson has thrown three interceptions and lost two fumbles through five weeks, though part of that can be attributed to the amount of pressure he's under from play to play. The Seahawks cannot give the Panthers extra possessions, even if they are at home.
3. Contain Newton
Newton has accounted for nine total touchdowns this season and is a threat to beat a defense with his arm or feet. In three regular season games vs. the Seahawks, however, Newton has struggled, accounting for about 180 passing and rushing yards, and a 54.1 percent completion rate.  
---
---