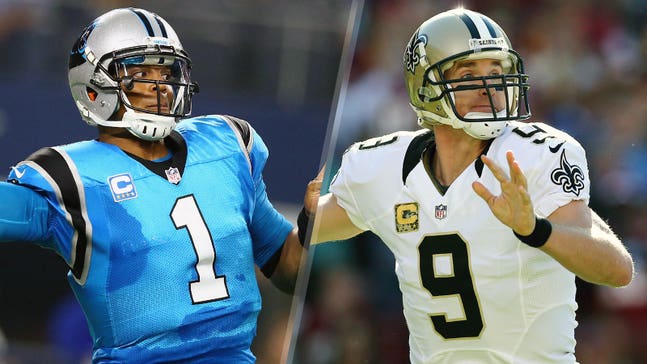 Six Points: Panthers vs. Saints
Published
Dec. 4, 2015 8:00 a.m. EST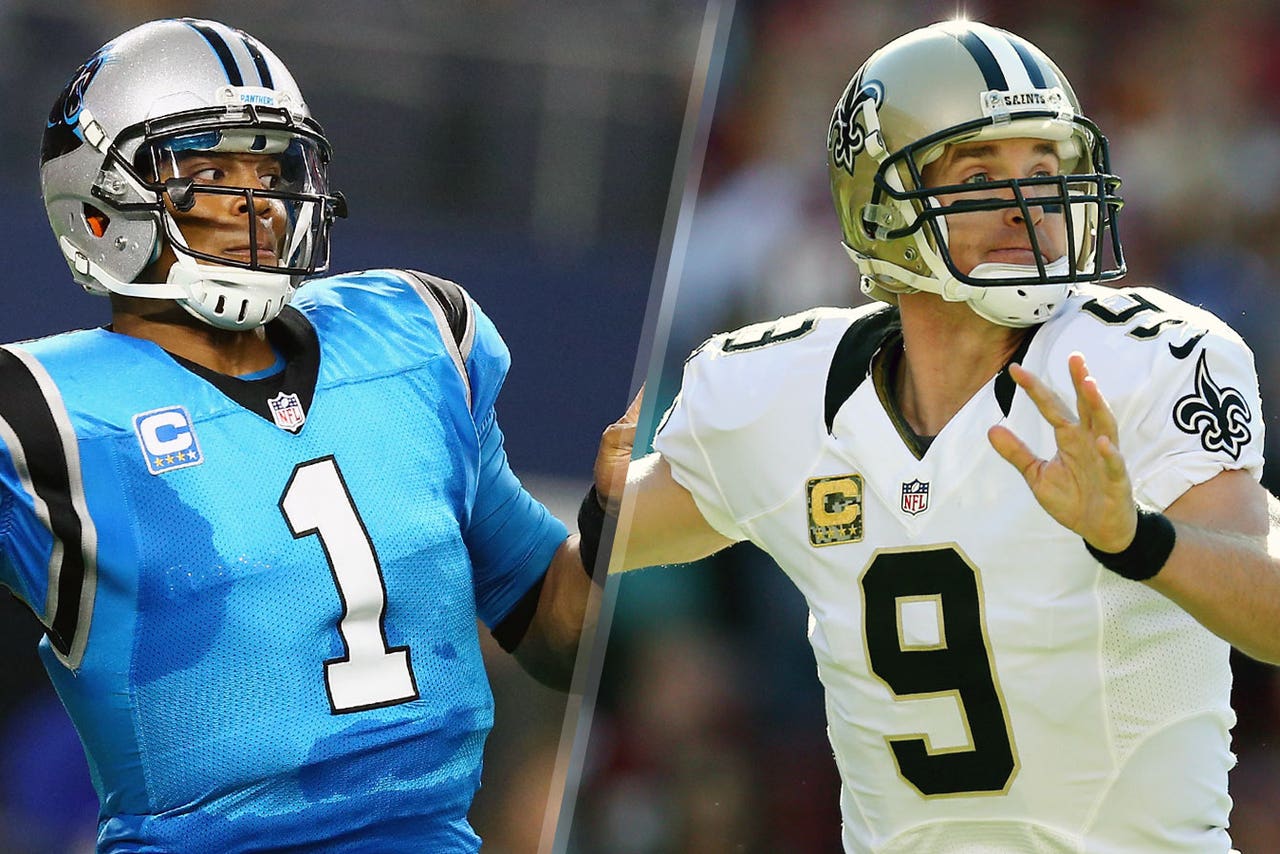 The Carolina Panthers (11-0) are looking to remain undefeated against an intriguing divisional opponent in the New Orleans Saints (4-7). While the Saints may only have four wins on the year, anytime you're up against the duo of Drew Brees and Sean Payton, opponents take notice.
For the Panthers, they've been focused in on the "one game at a time" mantra, while the rest of the world talks about the potential of this team going undefeated. Cam Newton is in the MVP mix, and may very well be the favorite at this point. Can he pick apart a defense in New Orleans that has struggled mightily all season long?
The Saints are hoping to build on a strong second half defensively against the Houston Texans. After allowing 14 points in the first quarter of their 24-6 loss to the Texans, they allowed just 10 points the rest of the game. Unfortunately, another concern has now come up, since the Saints failed to score a touchdown for the first time in 155 games in Week 12.
Here are three keys to the game for both the Panthers and the Saints.
Can you beat the Crowd's Line? Submit your final score prediction below. Good luck!
1. Time for the Cam show
If there was ever a game that we should expect to see Newton light up the scoreboard, this one is likely it. The Saints have been absolutely rolled over by opposing quarterbacks this season, allowing 3,286 yards, 30 touchdowns and intercepting just five passes. Newton has thrown 20 touchdowns this year, and is just five away from topping his most in a single season to this point in his career. Expect Newton to pace the offense in Week 13 and to have another stellar showing, as his big year (without Kelvin Benjamin, let's not forget) continues.
2. Send defensive pressure in the face of Drew Brees
Brees has thrown 10 interceptions this season, while also being sacked 25 times. Currently, Carolina has the most interceptions in the league with 18, and the third-most sacks at 33. Basically, this defense should be able to add on to those defensive numbers on Sunday if they can keep up the intensity. While there's no reason to think they won't, expect the Saints to attempt to do everything in their power to keep Brees from facing an overwhelming amount of pressure.
3. Target Greg Olsen early and often
While we know the Saints have struggled against opposing quarterbacks, their biggest issue in the pass game has been shutting down tight ends. New Orleans has allowed 64 receptions for 860 yards and 10 touchdowns this season to the position, which obviously bodes well for Olsen. When an opponent is weak against the position that one of your top offensive players plays, it usually becomes a focal point to connect with them right out of the gate. Expect Olsen to have a big day while running wild against this Saints defense.
1. Get Mark Ingram and C.J. Spiller going in the pass game
Yes, the Panthers have been very good against the run this year, allowing just 754 yards and five touchdowns to opposing running backs. The good news? They've also allowed 68 receptions for 525 yards and two scores. While those numbers aren't out of this world, they are still strong and show a way that the Saints could keep the Panthers from pressuring Brees too heavily. Between Ingram and Spiller, these two have 74 receptions on the year, so it's obvious that they should be involved right out of the gate in the passing game.
2. Josh Norman? No thanks, look elsewhere
It's widely known that Norman is one of, if not the best cornerback in the NFL right now. He's shutting down receivers left and right this year, and if the Saints want to have offensive success, avoiding him all together may be the best move. New Orleans should hope that Norman isn't locked in on Brandin Cooks, but there's a good chance that he will be. If that is the case, Brees should look to find other playmakers, including his tight end Benjamin Watson, who has had a strong season to this point. The Saints have offensive talent aside from Cooks, and they'll need to step up on Sunday.
3. Don't leave Olsen in single coverage
It's obvious that the Saints have trouble guarding opposing tight ends (as mentioned above), but Olsen is one of the best in the business. For the Saints to have a chance at pulling off this upset, they need to shut down Olsen. Keeping him completely out of the game plan would likely involve the Saints leaving themselves too vulnerable at other positions, so he's going to get catches, but New Orleans must not let him pick them apart. Delvin Breaux has spent quite a bit of time in man coverage against the league's best wide receivers this year, could the Saints choose to put him on Olsen?
---
---