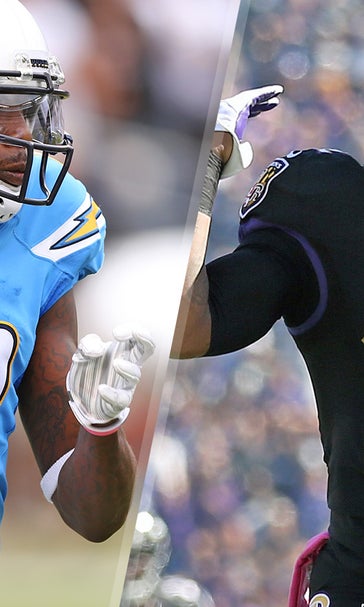 Six Points: Chargers at Ravens
October 30, 2015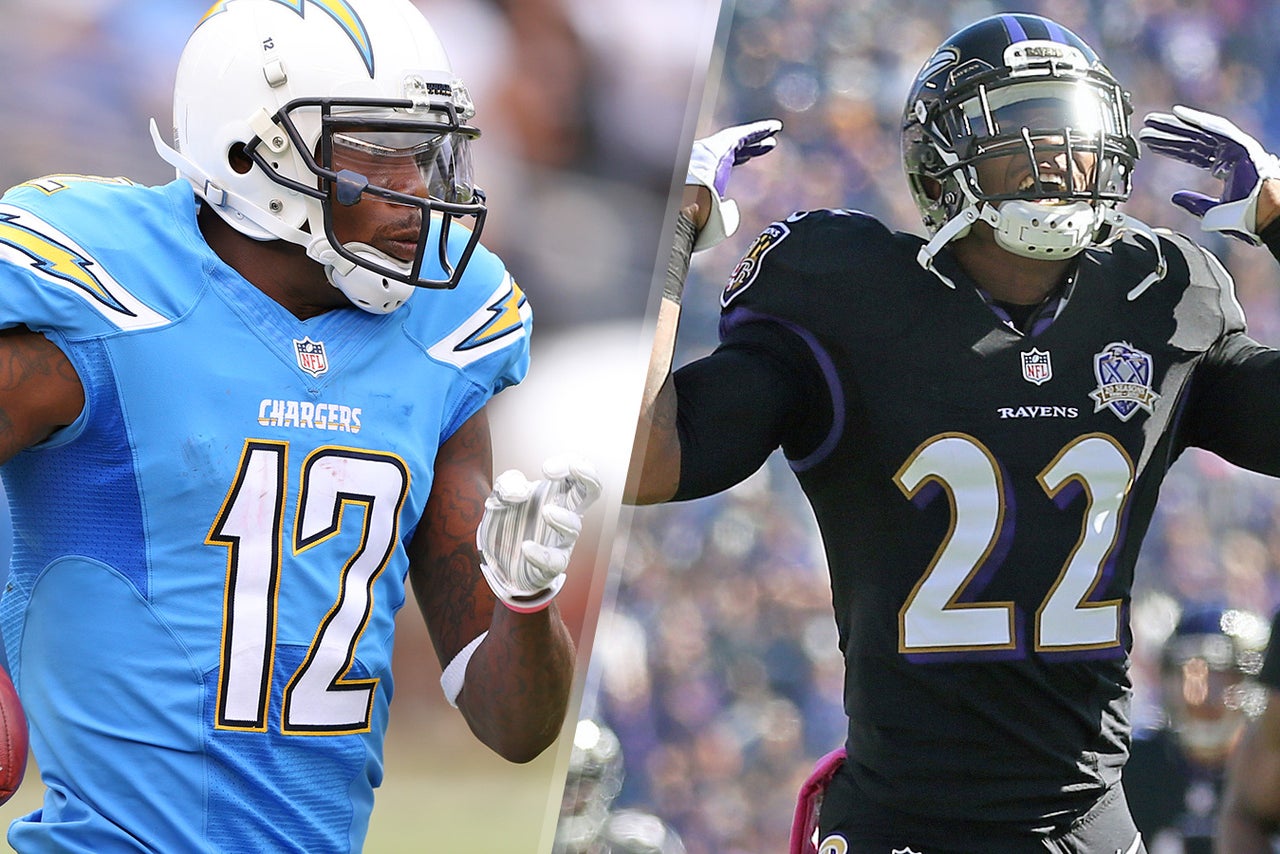 The San Diego Chargers and Baltimore Ravens are two of the most disappointing teams in the NFL this season. Both will be looking to avoid their fourth straight loss when they meet this Sunday.
The Ravens (1-6) are coming off a short week and a long trip home after Monday night's 26-18 loss in Arizona. They are surely happy to be back in Baltimore, having played just two of their seven games at home.
The Chargers are still recovering from last week's 37-29 home loss to Oakland in which they spotted the Raiders a 30-3 second-quarter lead. San Diego shocked everyone in Baltimore with a touchdown in the final minute when these teams met last year in Week 13.
Here are three keys to the game for both the Chargers and Ravens.
Can you beat the Crowd's Line? Submit your final score prediction below. Good luck!
CHARGERS
1. Double-team Steve Smith Sr.
Smith is having one of his most productive seasons as a 15-year veteran. He should be licking his chops against an injury-depleted Chargers' secondary. It's imperative that the Bolts give Jason Verrett or Brandon Flowers some help over the top -- or else. Veteran Eric Weddle (groin) probably won't be there to help, though.
2. Work Malcom Floyd and Stevie Johnson deep
Malcom Floyd had the longest catch of his career (59 yards) last season against the Ravens. Stevie Johnson returned from a hamstring injury last week and found his footing. Both speedy wideouts should test the NFL's 29th-ranked pass defense repeatedly on Sunday. Philip Rivers should continue his record-setting yardage pace.
3. Give Jacoby Jones his shot at payback
Jones, the star of Super Bowl XLVII, squares off against his old team this weekend. It could be just the extra motivation he needs to finally spark a meaningful return game. He has only four returns for negative-2 yards; his team could sorely use the improved field position. They could also use the big-play receiver that broke that title game in New Orleans wide open as a Raven.
RAVENS
1. Get Jimmy Smith back
The Ravens locked up Smith to a long-term extension this offseason thinking they had a lockdown corner for years to come, but he's been anything but through seven games. Smith may still not be recovered from last year's foot surgery, but he'll need to neutralize Keenan Allen for the Ravens to have any chance of winning Sunday.
2. Get Chris Givens involved 
Givens demonstrated in his limited opportunities on Monday that he is capable of being the deep threat the Ravens sorely need. The Ravens need to take the top off their offense to create space for Steve Smith Sr., Crockett Gillmore and Justin Forsett in the passing game. Giving Givens more than the 10 snaps he saw last week would be a good start.
3. Watch Joe Flacco's blind side
Left tackle Eugene Monroe is in danger of missing another game after suffering a shoulder injury in Arizona. If he is absent, protecting Flacco's blind side would be up to James Hurst, who struggled mightily in place of Monroe earlier this season. The Ravens will need to deploy multiple tight-end sets to provide Hurst the help he needs, or it could be another long day for Flacco. 
---
---