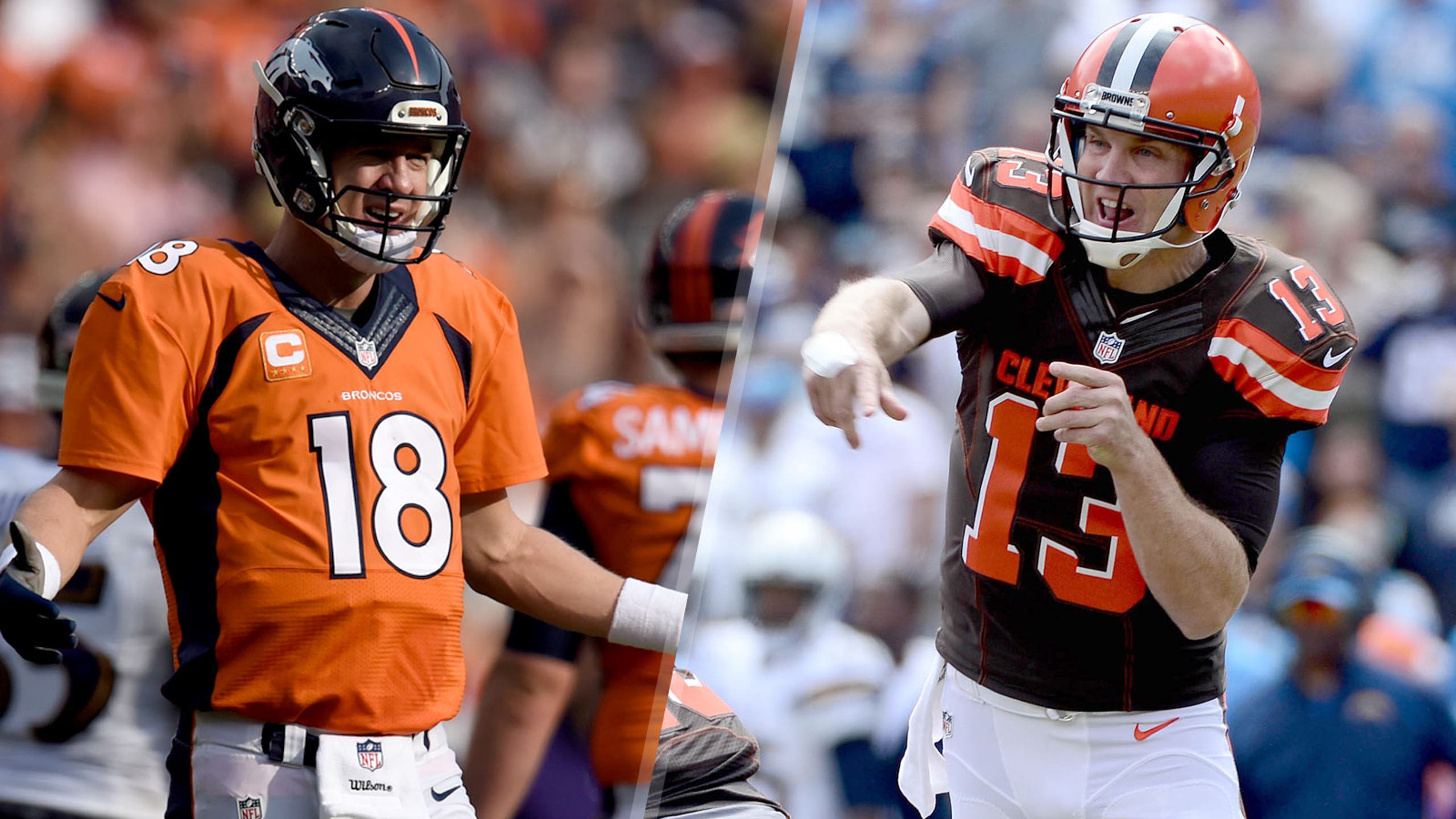 Six Points: Broncos at Browns
BY foxsports • October 16, 2015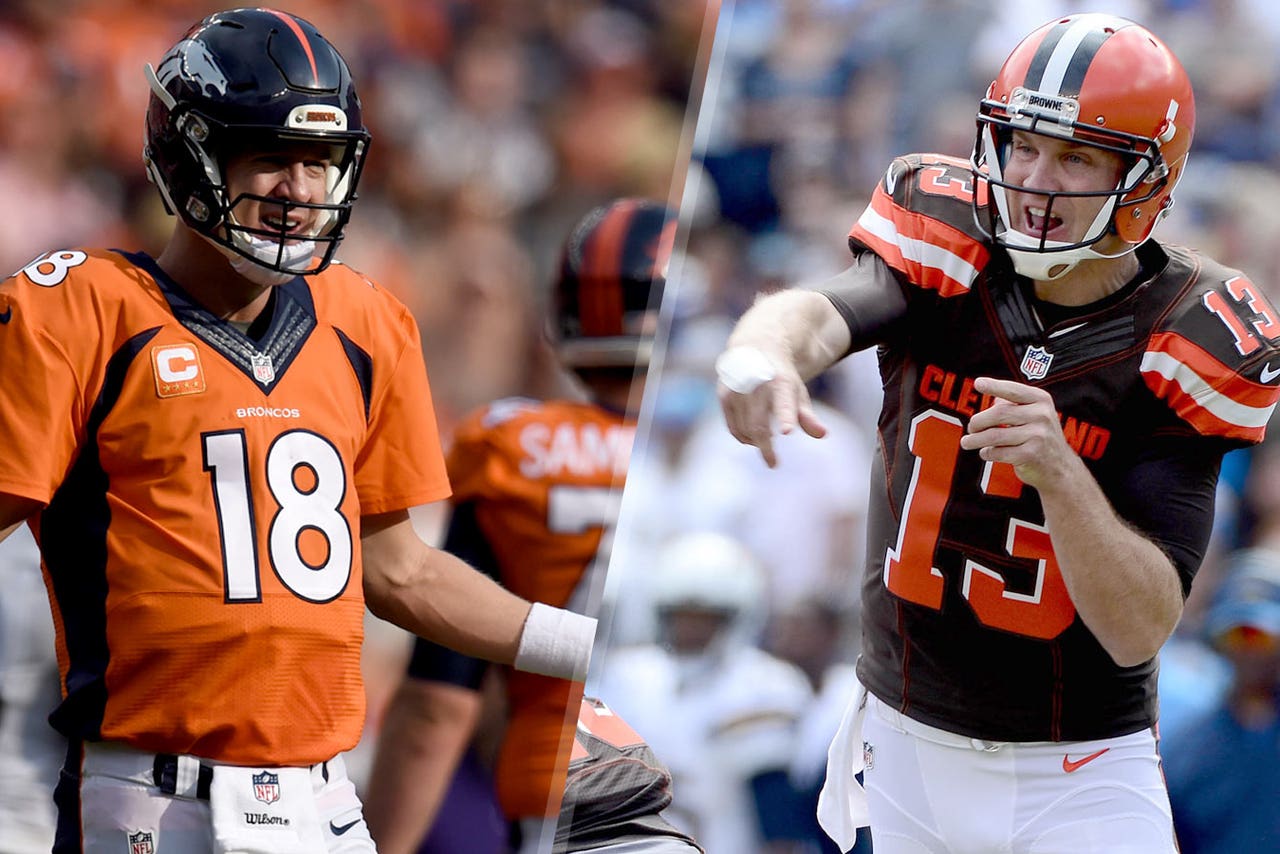 One of the quarterbacks in this Sunday's Broncos-Browns game threw for 457 yards last week, and the other is Peyton Manning.
That's right, Josh McCown set a franchise regular season record for passing yards in a thrilling 33-30 overtime win for the Browns (2-3) over the Ravens in Baltimore. He limped away with a sore ankle for his troubles, but McCown is expected to be behind center against Denver (5-0). McCown and his ankle may catch a break with one-half of the Broncos' dynamic pass rushing duo, DeMarcus Ware, likely to miss Sunday with a back injury. 
In a change from season's past, Denver's unbeaten string has come largely because of its defense, but Manning will certainly look to put points on the board Sunday. The Browns have the second-worst run defense in the NFL, and their secondary is likely to be without cornerback Joe Haden (concussion) and safety Tashaun Gipson (ankle), both Pro Bowl selections last season.
Here are three keys to the game for both the Broncos and Browns: 
Can you beat the Crowd's Line? Submit your final score prediction below. Good luck!
BRONCOS
1. Generate a rush from Shaquil Barrett/Shane Ray
The Broncos' defense ticks because pressure closes in from both ends. With DeMarcus Ware out, though, expect the Browns to shift and focus on Von Miller. Opportunities should be aplenty for the rookie tandem of Barrett (2 sacks) and Ray (2 sacks).
2. Get Peyton Manning to play like... Josh McCown
Manning, a future Hall of Famer, will be the second-most productive passer on the field this Sunday. That's no typo; McCown has accounted for seven touchdowns since returning to his starting job in Week 3. Manning has only three scores in that same span with 350 fewer passing yards to show for it. One way to do this is by allowing Manning to do more of what he was successful with in 2014.
3. Anderson gets going
Denver's lagging ground game gets a matchup boost this weekend. They're facing a team that tied for last in the league in opponents' rushing average (5.05 yards per carry). Plus, the Browns just surrendered a season-high 181 ground yards to Justin Forsett and the Baltimore Ravens. Ronnie Hillman is dealing with an injury that he limped off with at the end of Week 5, so the Broncos will likely lean on C.J. Anderson.
BROWNS
1. Don't leave Schwartz on an island
Browns left tackle Joe Thomas is one of the best in the game and is capable of handling Miller on his own, but Mitchell Schwartz will be in for a long day if he's faced with blocking Miller solo. Whether it's right guard John Greco or tight end Jim Dray, offensive coordinator John DeFilippo would be wise to give Schwartz some help. 
2. Shift late against Manning
Manning's bread and butter is making presnap adjustments based on what he's seeing from the defense. The Browns should respond by showing different looks as late in the play clock as possible and as much as possible. 
3. Take away the short stuff
Manning's arm strength has been a huge question mark and he is just 4 of 14 on passes beyond 20 yards. The secondary needs to collapse on Denver's short crossing routes with middle linebackers Karlos Dansby and company in zone coverage to help out underneath and tackle to prevent yards after the catch.
---
---
Watch NFC Championship with NFL stars in our Live Tailgate