Eli Apple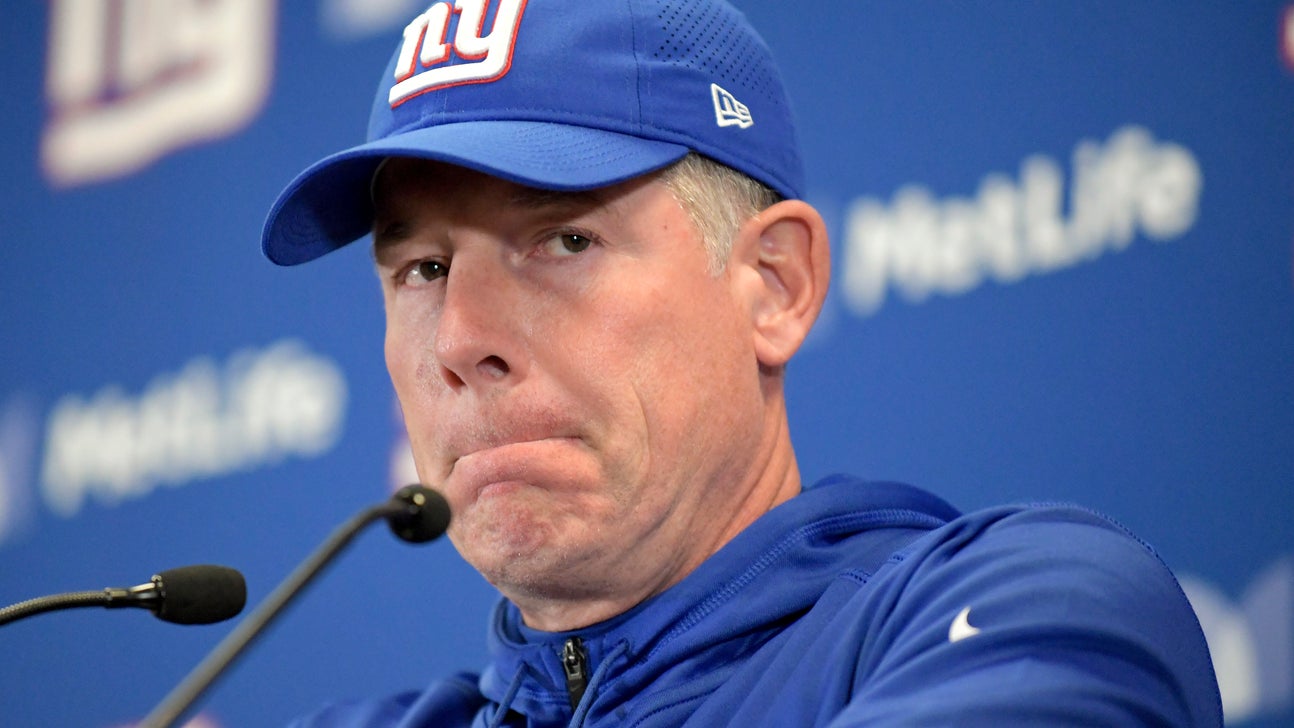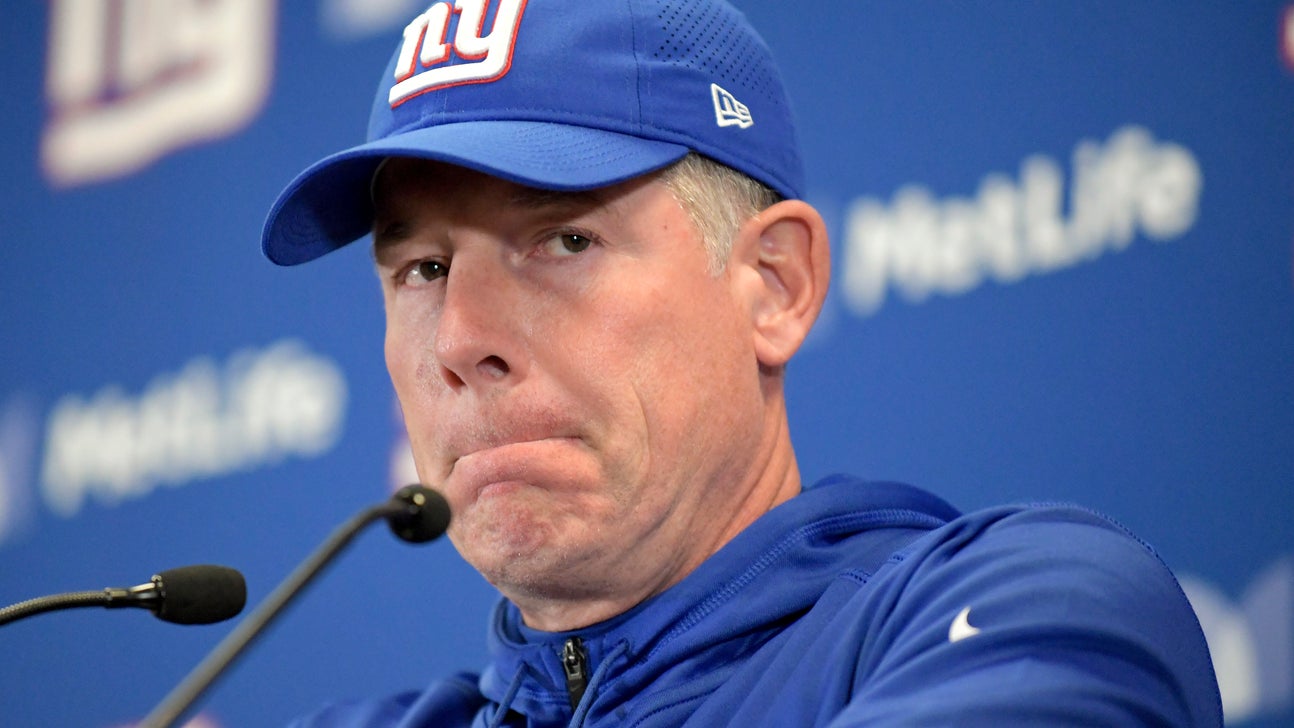 Eli Apple
Shurmur searching with Giants at 1-7. What to do with Eli?
Updated
Mar. 5, 2020 12:10 a.m. ET
EAST RUTHERFORD, N.J. (AP) — The NFL trading deadline passed and the New York Giants decided to stand pat despite speculation they would be wheeling and dealing with a second straight season going down the tubes.
Linebacker Olivier Vernon, cornerback Janoris Jenkins and safety Landon Collins will finish the season with the Giants, who are 1-7 for the second straight year and have virtually no chance of making the playoffs in Pat Shurmur's first season as coach.
Cornerback Eli Apple and 2016 All-Pro defensive tackle Damon Harrison were the only players traded, and they were shipped the week before the deadline.
Heading into their bye week, the question facing Shurmur is where does the team go from here.
To be honest, there isn't a lot he can do. This team has only made the playoffs once since winning the Super Bowl in 2012. There is not a lot of depth.
The one change fans and the media want is at quarterback. Two-time Super Bowl MVP Eli Manning is as stationary as a quarterback can be and that does not work in the NFL, especially when his offense line is playing poorly. The 37-year-old has been sacked 31 times and this past Sunday he seemed to ducking as soon as the pressure got near him.
Many wanted Shurmur to put in rookie Kyle Lauletta to see what the fourth-round pick out of Richmond could do.
That's probably not going to happen now.
The 22-year-old was arrested Tuesday on motor vehicle and related disorderly persons offenses while driving near a road construction site to practice.
Weehawken police said he failed to obey a police officer's order and almost hit the officer while making an illegal turn. He was charged with eluding police, obstructing administration of law and resisting arrest. He was also charged with reckless driving, disregarding an officer's directions, improper turn and failure to remain in a marked lane.
He might face a league suspension. The Giants would look foolish replacing Manning for him. Veteran Alex Tanney also isn't the answer.
"We're trying to do what we can to win this season, and certainly you always do what you can in the short run," Shurmur said before heading into the bye.
What the Giants will do is evaluate all facets of their games to find plays that work.
There is little they can do with the offense line. It was revamped to start the season and 60 percent has changed. Center Jon Halapio broke a leg and is done for the season. Right tackle Ereck Flowers was cut and free agent right guard Patrick Omameh struggled, was hurt and lost his job. Left tackle Nate Solder, the big free agent signing who has struggled at times, and rookie second-round draft pick Will Hernandez are the only starters remaining.
The talent in the skill positions is obvious. Odell Beckham Jr. (61 catches for 785 yards) and Sterling Shepard (40 for 542) are outstanding receivers.
Shurmur needs to find a way to get second-year tight end Evan Engram more involved. He was an explosive receiver last season and that has been missing.
Saquon Barkley, the No. 2 overall pick in the draft, has helped the passing game, catching 58 passes for 497 yards and two touchdowns.
The biggest need is to get the running game going. Despite getting 519 yards from Barkley, the rest of the team has contributed just over 100 yards. It has allowed opposing defenses to play the pass, limiting the offense. The unit has hurt itself with penalties and sacks that have created too many third-and-long plays, and it has settled for too many field goals, averaging 18.5 points.
"We got good players," said Manning, who wants to remain the starting quarterback. "There's some good football. There are some good plays. There's some big plays, some explosive plays. There's just some bad football as well. So, it's just cleaning up the bad stuff."
The positive for the Giants has been James Bettcher's defense. It has given the Giants a chance to win games. Its only drawback is it has not taken the ball away more. New York has seven takeaways.
"We always said from the beginning, we got all the weapons that we showcase, and we expected to win," Collins said of the season. "So yeah, I'm very surprised by it."
Barkley, who lost only five games in his last two seasons at Penn State, said losing in the NFL has been an adjustment for him, as it has been for many of his teammates.
"It's part of the NFL, it's a part of the sport. It's adversity right now," Barkley said. "When we get this thing going, and we get this thing rolling, we're going to look back at this and laugh, and see how this made us tougher."
---
---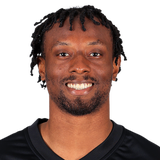 Get more from Eli Apple
Follow your favorites to get information about games, news and more
---