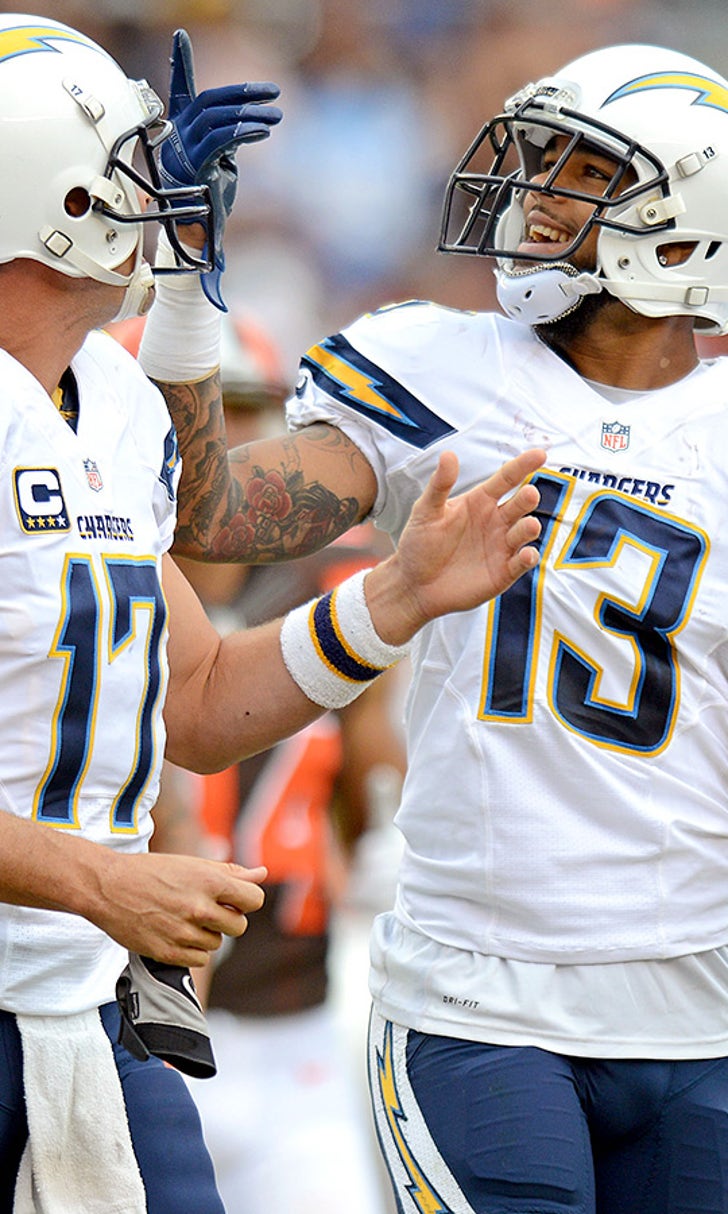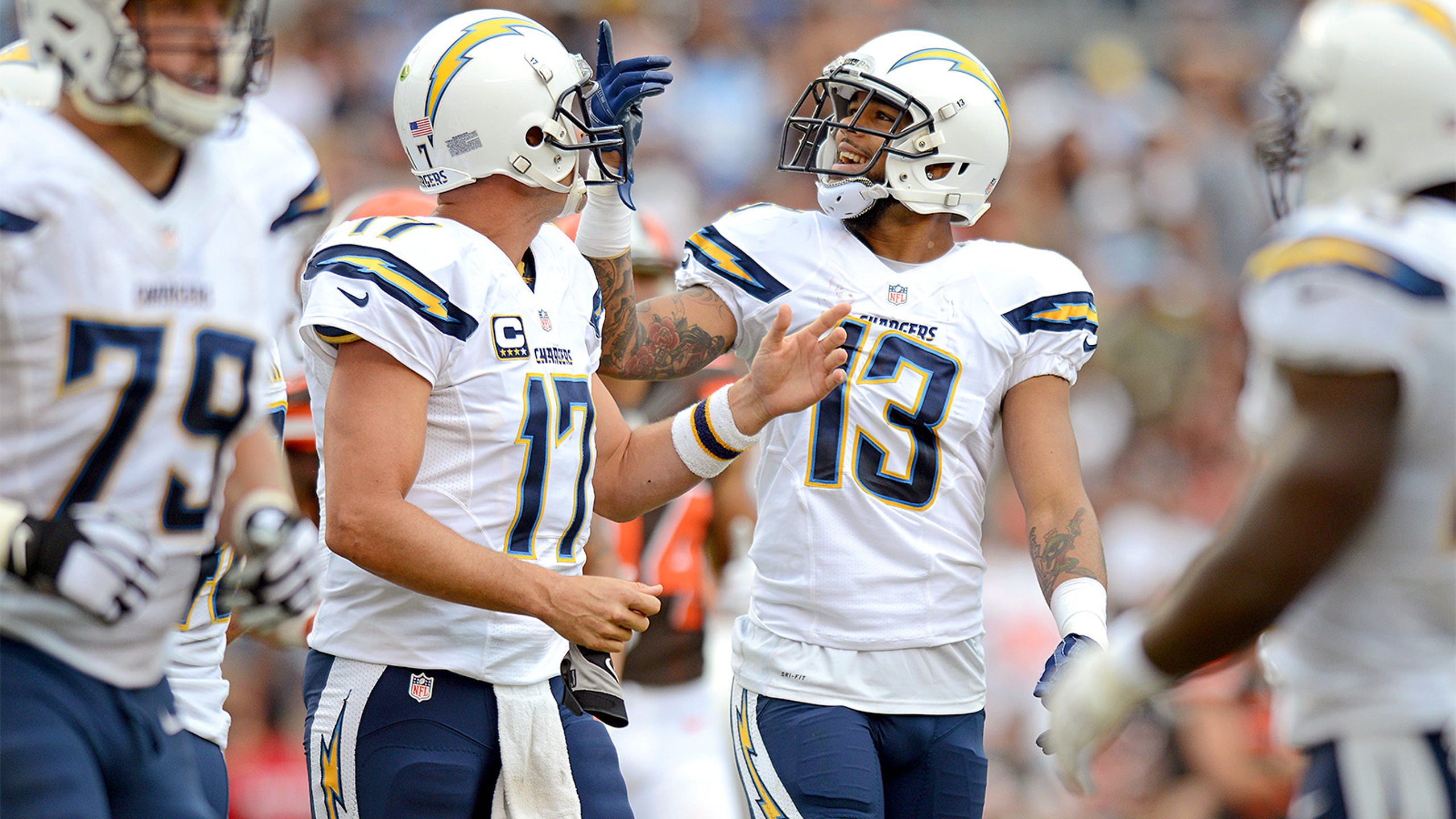 San Diego Chargers: 7 building blocks for 2016
BY foxsports • January 13, 2016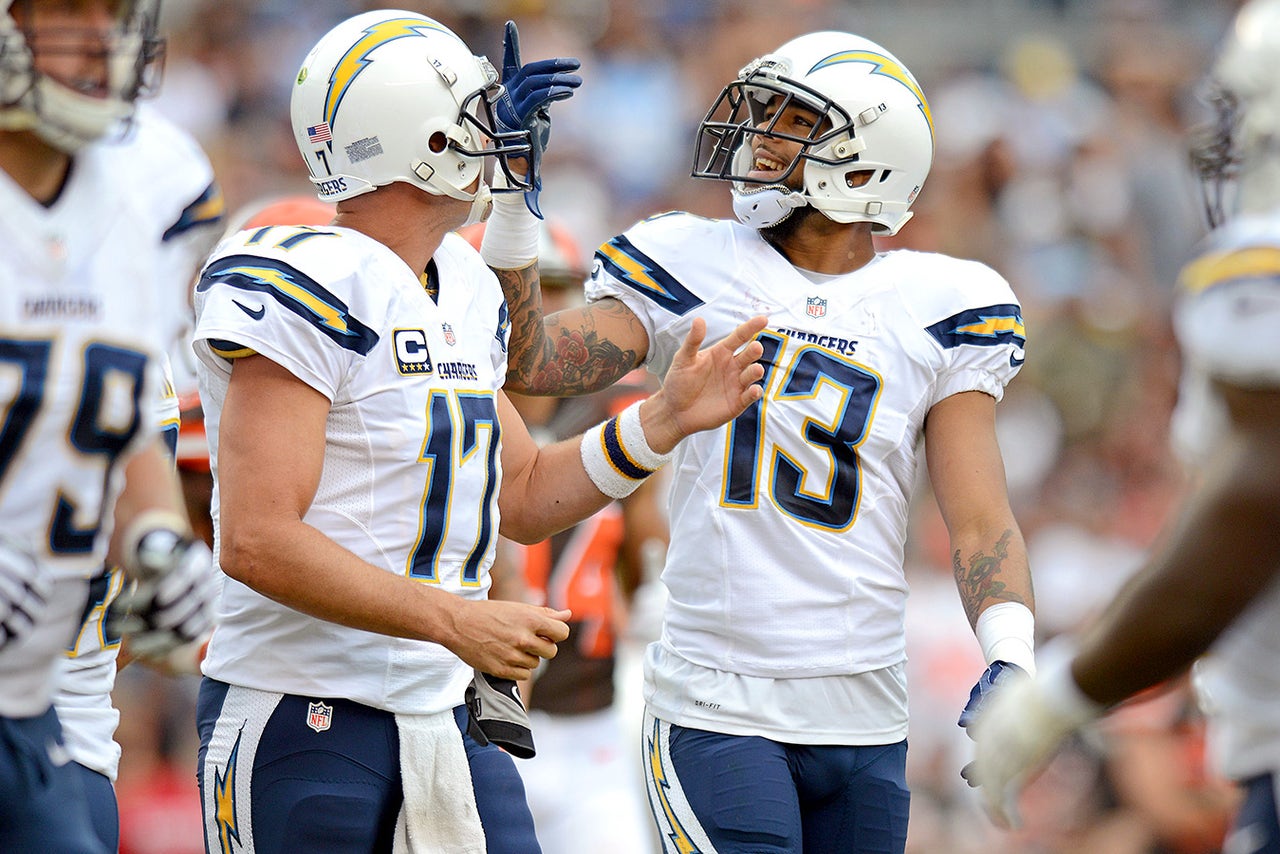 Head coach Mike McCoy will be back, but not much about the 2016 San Diego Chargers is known. Their coaching staff, roster makeup, and home stadium are all in flux -- all in a pivotal season for a franchise coming off its worst season since 2004.
Put simply: McCoy needs to win and needs to win next season, particularly if his team is pitted against a competitor in Los Angeles. Relying on these seven players is his best bet to do so:
1. Philip Rivers
Most franchise quarterbacks have the inate skill to elevate the play of supporting parts. What Rivers did in 2015 goes well beyond that; behind a patchwork offensive line and a thinning receiving corps, the 34-year-old passer shined. He set career bests in completions (437), attempts (661), and passing yards (4,792) -- all while throwing to guys name Tyrell Williams and Dontrelle Inman. He's still a centerpiece player, but it's time to get him some help.
2. Keenan Allen
Allen was on an eight-week tear (67 receptions, 725 yards) before a kidney injury derailed him halfway through 2015. Yet he still ended up as the team's second-leading reciever, a nod to how dominant his play was and how unprepared the team was to lose him. He'll gear up for another run at Marvin Harrison's single-season catch record (143) in 2016.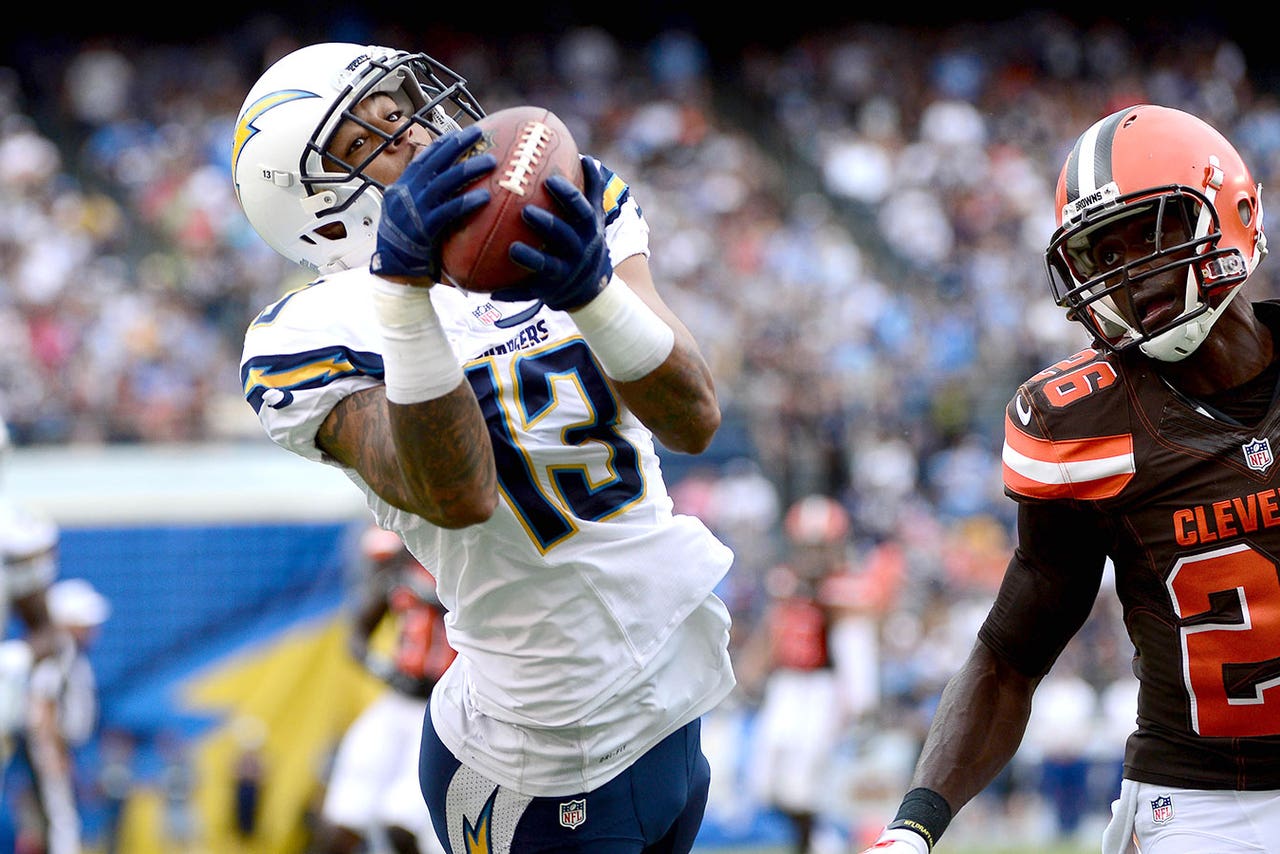 3. Melvin Gordon
There's no denying Gordon had a rocky statistical first season in Chargers blue and gold. The team's rushing attack crumbled for more reasons than just his inexperience, though. In 2016, Gordon could very well realize the promise that made him the No. 15-overall pick of last year's draft. Another offseason under his belt (and a few more healthy run-blocking linemen) would do well to help the Wisconsin product.
4. Jason Verrett
Verrett earned the team's sole Pro Bowl mention; he'll go to Hawaii if another cornerback bows out, which is likely. Likelier still? Offenses continue to avoid the 5-foot-10 cover man, who plays well above his height. He caught three interceptions in 2015, broke up 11 passes, and threw in 42 solo tackles for good measure.
5. Denzel Perryman
Defensive coordinator John Pagano shouldn't be the only one raving about Perryman's play. The soon-to-be second-year linebacker shined next to Manti Te'o, providing the type of thump inside that Pagano's 3-4 scheme requires. Now, he'll be asked to become the centerpiece of his defense. Expect more than nine starts and far more than 64 solo tackles.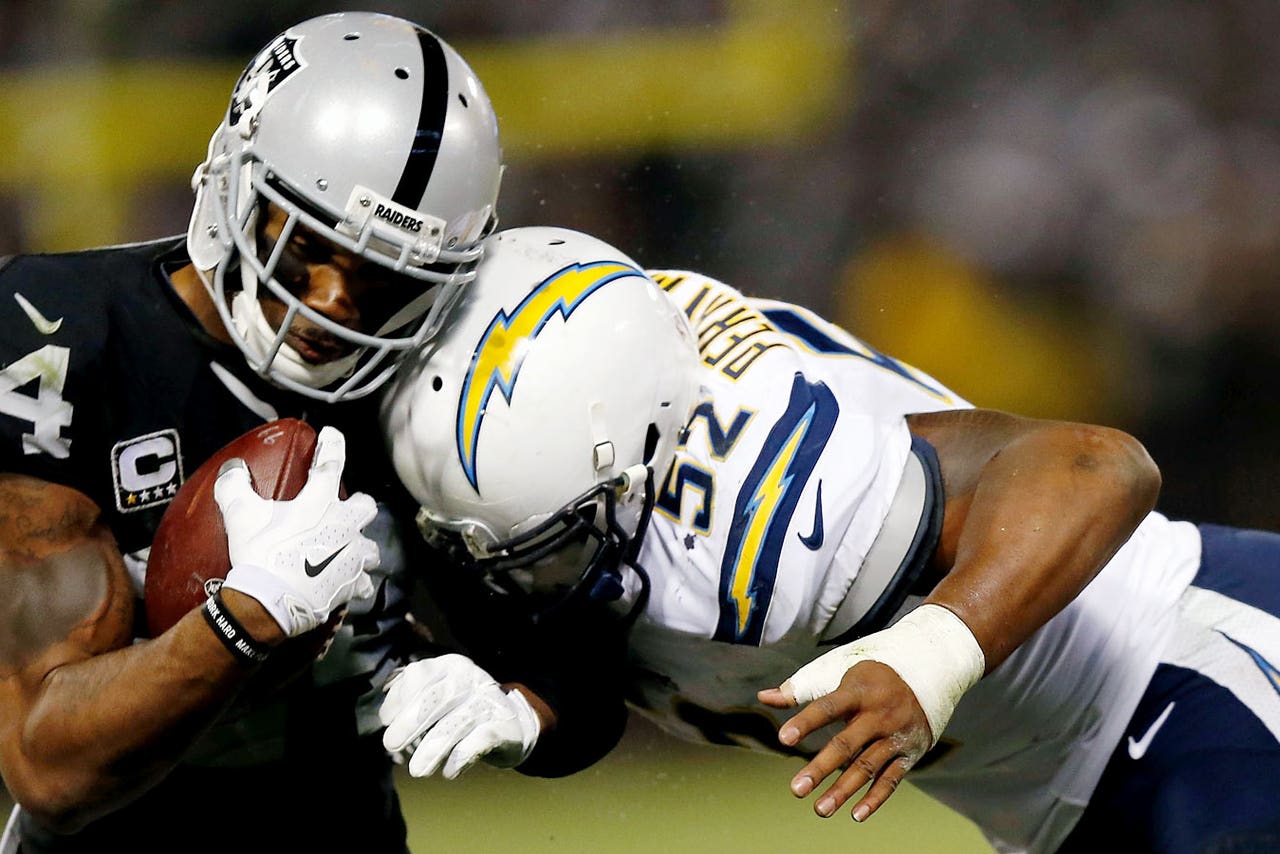 6. Melvin Ingram
Perryman's pass-rushing counterpart came of age in 2015. Ingram became the first Charger to finish with double-digit sacks (10.5) since Antwan Barnes did it in 2011. He did so with a monster second-half surge -- the fourth-year pass rusher recorded nine quarterback takedowns in his last nine games. He's a piece the Bolts can build around.
7. The player they select with the No. 3-overall pick
San Diego's seventh franchise cornerstone isn't even a part of their franchise yet. The talent-poor Chargers don't field many stars, though, so this upcoming pick in April needs to have game-changing potential. Think: Mississippi's Laqon Treadwell or Notre Dame's Ronnie Stanley.
Nick Toney covers the AFC West for FOX Sports. Follow him on Twitter at @nicktoneytweets.
---
---