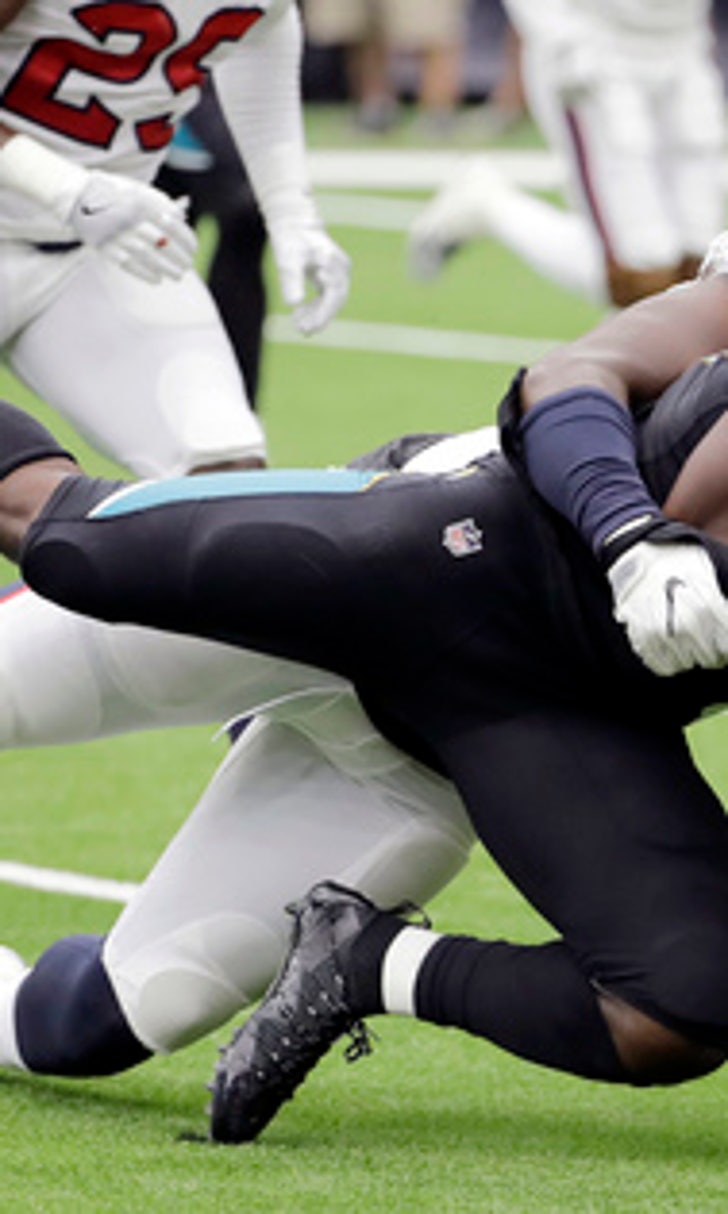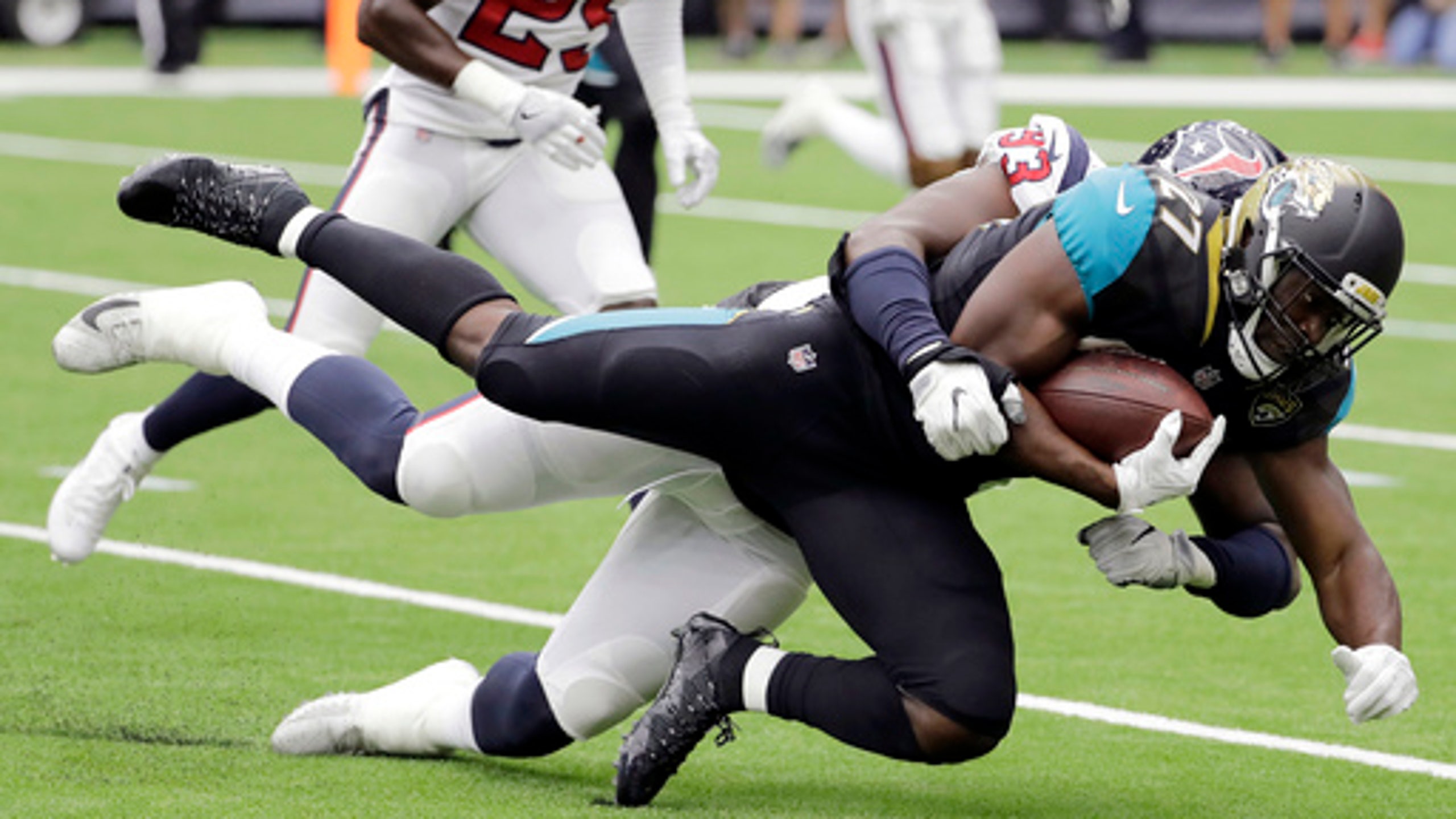 Rookie running backs, linebackers make big contributions
BY AP • September 15, 2017
Kareem Hunt, Dalvin Cook and T.J. Watt led the way as rookie running backs and linebackers made an immediate impact in Week 1.
Of the 266 rookies who were on active NFL rosters, 34 started on offense or defense and 13 more played at least half the snaps. Sixteen of those 47 players are linebackers and running backs. At least one player at each position started.
Team executives generally view running backs and linebackers as the players who have the easiest time transitioning from college to the NFL because of the responsibilities associated with the positions.
''Running backs can be more ready with less mental preparation than a quarterback or an offensive lineman,'' said NFL draft consultant and former Dallas Cowboys executive Gil Brandt. ''They're catching the ball coming out of the backfield in college and they can teach them to pick up a blitz in training camp because teams are passing so much more.''
Speed, vision and explosiveness are the most important traits for running backs. Players who have those qualities can step right into a lineup and produce.
Hunt ran for 148 yards and a touchdown and caught five passes for 98 yards and two more scores in Kansas City's win over the Patriots. He wasn't even fazed after fumbling on his first carry. The third-round pick's 246 yards from scrimmage were the most by a player in his first game in NFL history.
''During camp, nothing was really too big for him,'' Chiefs offensive coordinator Matt Nagy said. ''He's handled all of the assignments that we've given him. He just showed that he can rebound from a little adversity. That was a good thing to see early on.''
Cook had 127 yards rushing in Minnesota's win over New Orleans. Brandt raved about his preparation, recalling a time when he ran into Cook at 4:30 in the morning at a hotel lobby on the way to a camp.
''Most of these young guys, it's hard to get them up that early, but he was ready to go before me,'' Brandt said.
Vikings offensive coordinator Pat Shurmur expects Cook to keep getting a heavy workload.
''He's a really good player, so we want him to touch the ball,'' Shurmur said. ''There's certain players that it's not too big for them.''
Leonard Fournette, the No. 4 overall pick, ran for 100 yards and a TD in Jacksonville's rout over Houston. Christian McCaffrey had 85 rushing and receiving yards combined in Carolina's win at San Francisco. Chris Carson, a seventh-round pick, had 39 yards rushing for Seattle.
Tarik Cohen didn't start for Chicago, but he had 66 yards rushing, 47 receiving and one TD catch. Adrian Peterson started for the Saints, but Alvin Kamara played more snaps, 31-9.
''The running back position is one of the easiest to come in and play right away,'' Brandt said.
Linebackers also have a smoother transition because they rely on athleticism. It's a run-and-hit position.
Steelers linebacker T.J. Watt, younger brother of J.J. Watt, recorded two sacks and an interception in a win over Cleveland.
Detroit's Jarrad Davis had nine tackles and a fumble recovery. Arizona's Haasan Reddick had six tackles. Atlanta's Duke Riley also had six tackles.
Overall, eight rookie linebackers started and one more saw regular snaps.
''They're doing a better job of training them to play in space and finding faster guys who are better athletes to play the position,'' Brandt said.
Five rookies started at safety, including Jamal Adams and Marcus Maye, for the New York Jets. It was the first time since the merger in 1970 that any team started a pair of rookie safeties in the season opener.
Three rookies started at cornerback and three more played more than half the snaps. The numbers were the same at Wide receiver, where Detroit's Kenny Golladay led with four receptions for 69 yards and two touchdowns.
One rookie quarterback started - Cleveland's DeShone Kizer - but Houston's Deshaun Watson played the second half for Houston and started Thursday night's win over Cincinnati.
''The college player is so much better now than 10 years ago because of nutrition, weight training and all the things they're doing to get them ready for the NFL,'' Brandt said.
---
For more NFL coverage: http://pro32.ap.org and https://twitter.com/AP-NFL
---
Follow Rob Maaddi on Twitter: https://twitter.com/AP-RobMaaddi
---
---