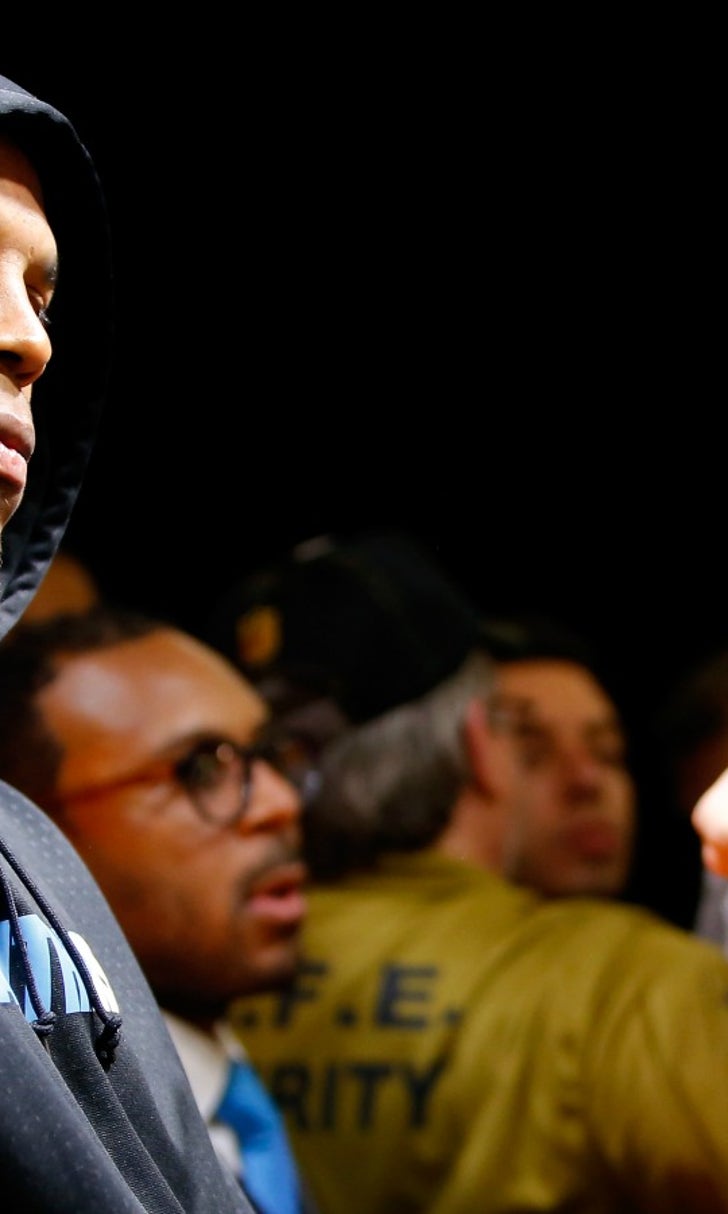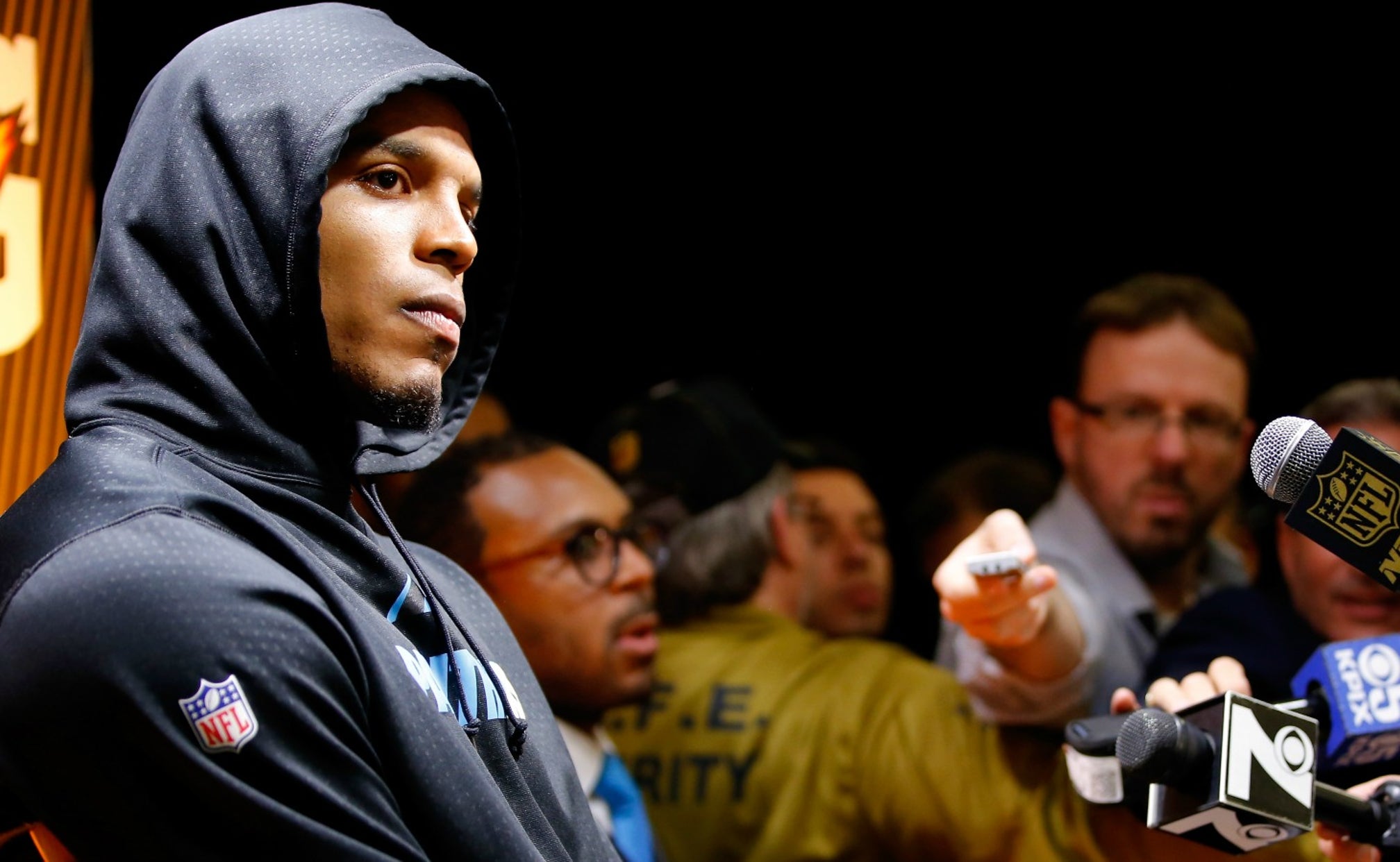 Ron Rivera again defends Cam Newton, says millennials will show emotion
BY foxsports • March 23, 2016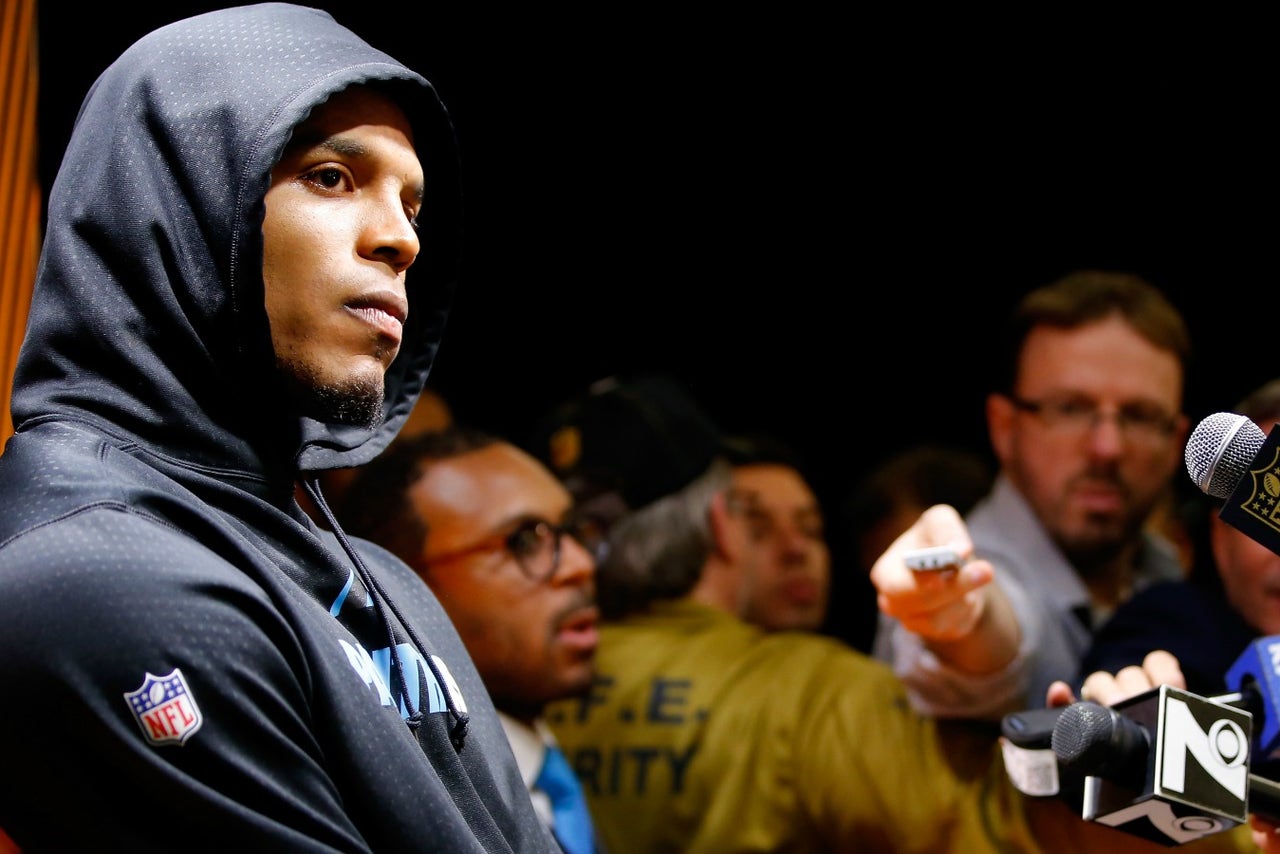 BOCA RATON, Fla. -- It's been almost two months since Cam Newton sulked and grunted his way through his postgame press conference after Super Bowl 50, yet the backlash is still fresh enough for Ron Rivera that he gave a long, passionate defense of his quarterback and even this generation of young athletes on Wednesday.
Speaking at the NFC coaches' breakfast on the final day of the annual NFL league meeting, the Panthers' head coach suggested Newton's demeanor wasn't the problem as much as the reaction to it and the league's policy of mandatory press conferences for all players in the game.
In fact, Rivera suggested losing teams shouldn't have to do press conferences after the Super Bowl because of the raw emotion that bubbles over sometimes.
"What do you expect? He's [26]," Rivera told reporters. "Everything he's ever wanted to be, he had that opportunity and he didn't get it. And he's so hurt by it, he's crushed by it. I mean, he put it all on himself. He took it for 52 other guys and coaches. And that's a huge burden to bear because everything he wants to be is that winner, that guy that helps us get it. That, to me, is really the way I looked at it."
In the days that followed Newton's walking off the riser and telling the media he was "done," some context was added via a video that revealed he could hear Broncos cornerback Chris Harris gloating nearby. It led to some to suggest the teams should at least be separated during the postgame media availability to avoid a similarly awkward situation going forward.
Still, others have said Newton should be able to handle such adversity. Rivera heard the counterpoint to his arguments Wednesday from reporters who suggested Newton has a responsibility to be a professional, no matter how crushing the defeat.
The veteran coach and former player said he understood the sentiment but also believes there's an imbalance in the coverage of Newton, who does plenty of charitable work in the community.
"Nobody understands those things or celebrates those things. But do something wrong, slip up, don't be the person everybody wants you to be and everybody gets upset," Rivera said. "How about understanding who he is? Spend a week with him and be in his shoes for a week and see what it's like. It's hard. I promise you, it's hard."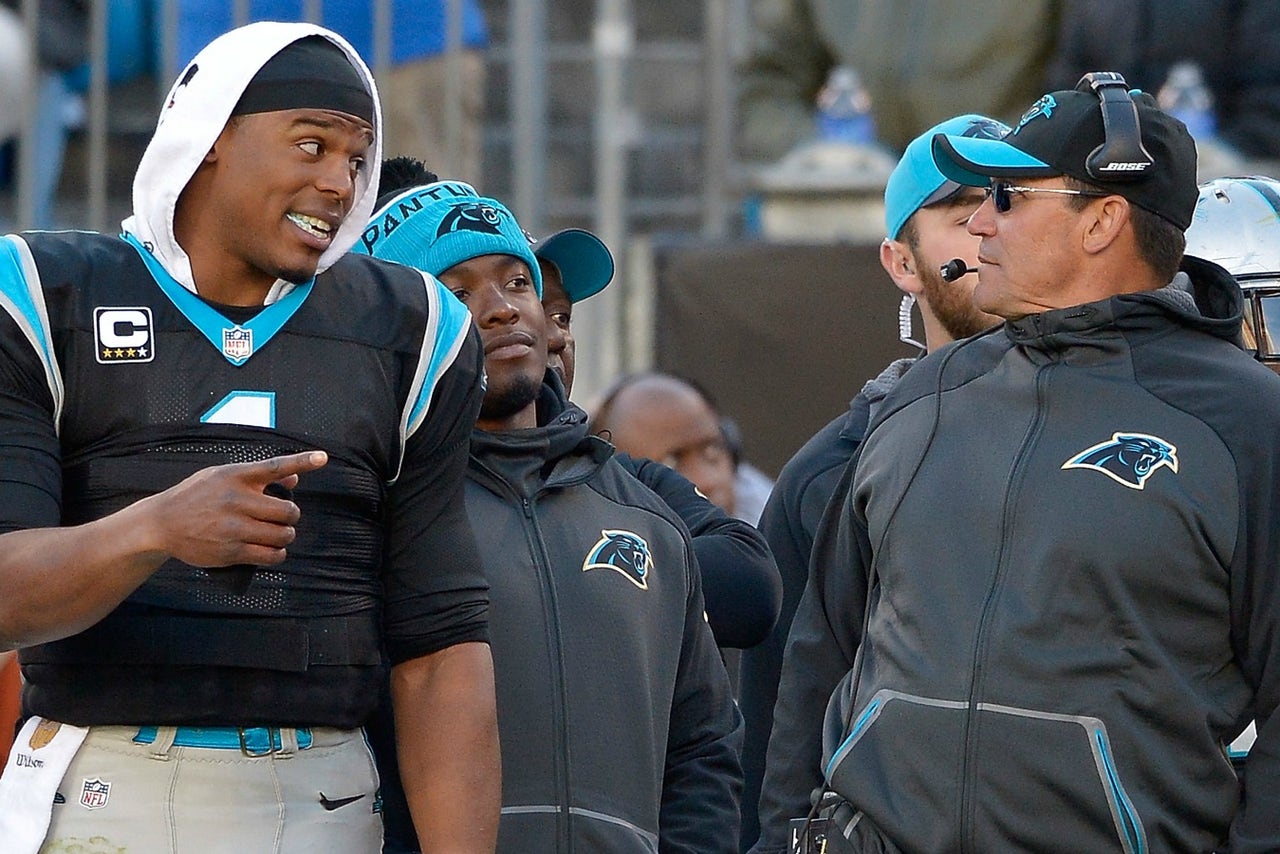 Rivera compared Newton to superstars in other sports. He specifically mentioned LeBron James and Kobe Bryant and suggested those players also struggled with handling adversity early in their careers.
"Think about Jerry West and the way he was and how much of a bad loser he was. I mean, Mr. West was one of the most tremendous athletes ever but yet he struggled with losing," Rivera said. "So let's all take a second to really think about this is not a unique set of circumstances. This is the true raw emotion of who he is. Let's celebrate that, too. Let's not pile on."
Rivera said he hasn't made a formal suggestion to the league to change its Super Bowl media policies and joked his comments being reported would serve as a request to consider it.
The 54-year-old Rivera also made a plea to the general public to realize this generation of athletes thinks differently than his and some others that have come before it.
"These are millennials, these are young men and women athletes that are being brought up in a different way and we need to learn to adapt to the way they are," he said. "These are young people that express themselves. When he's happy, he's going to express himself, when he's sad he's going to express himself too.
"So I think we just need to accept, understand or at least anticipate we're not going to get him at his best."
---
---