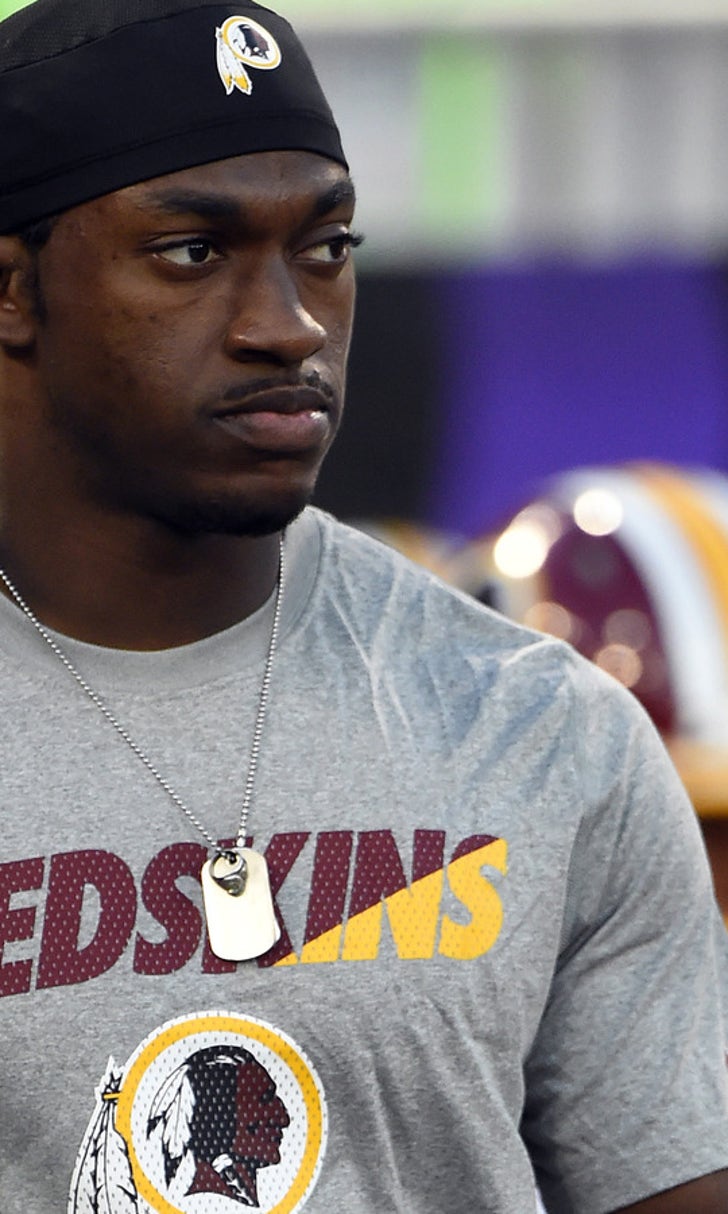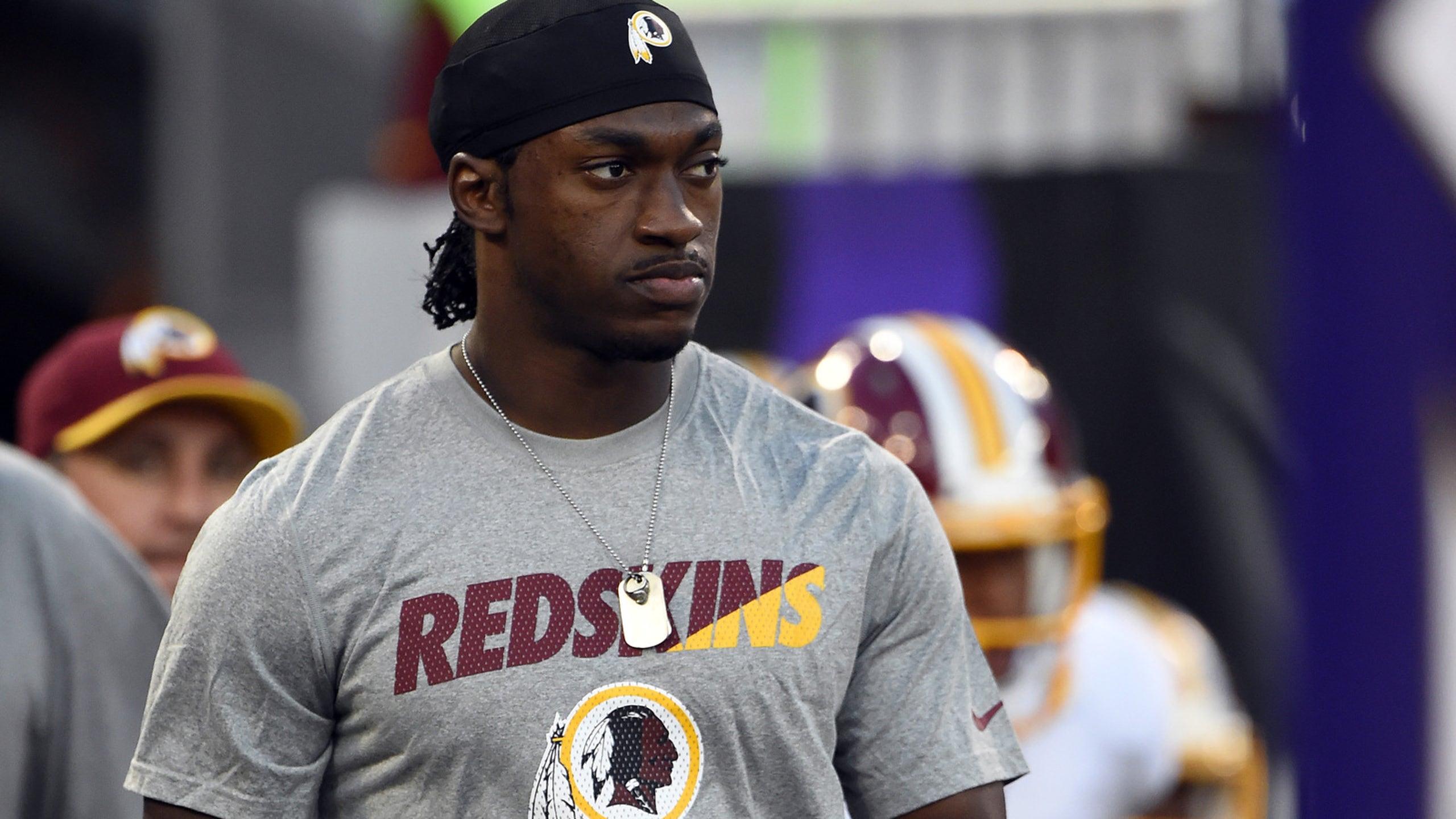 Rodney Harrison unloads on RG3, calls him a 'flat-out jerk'
BY foxsports • October 16, 2015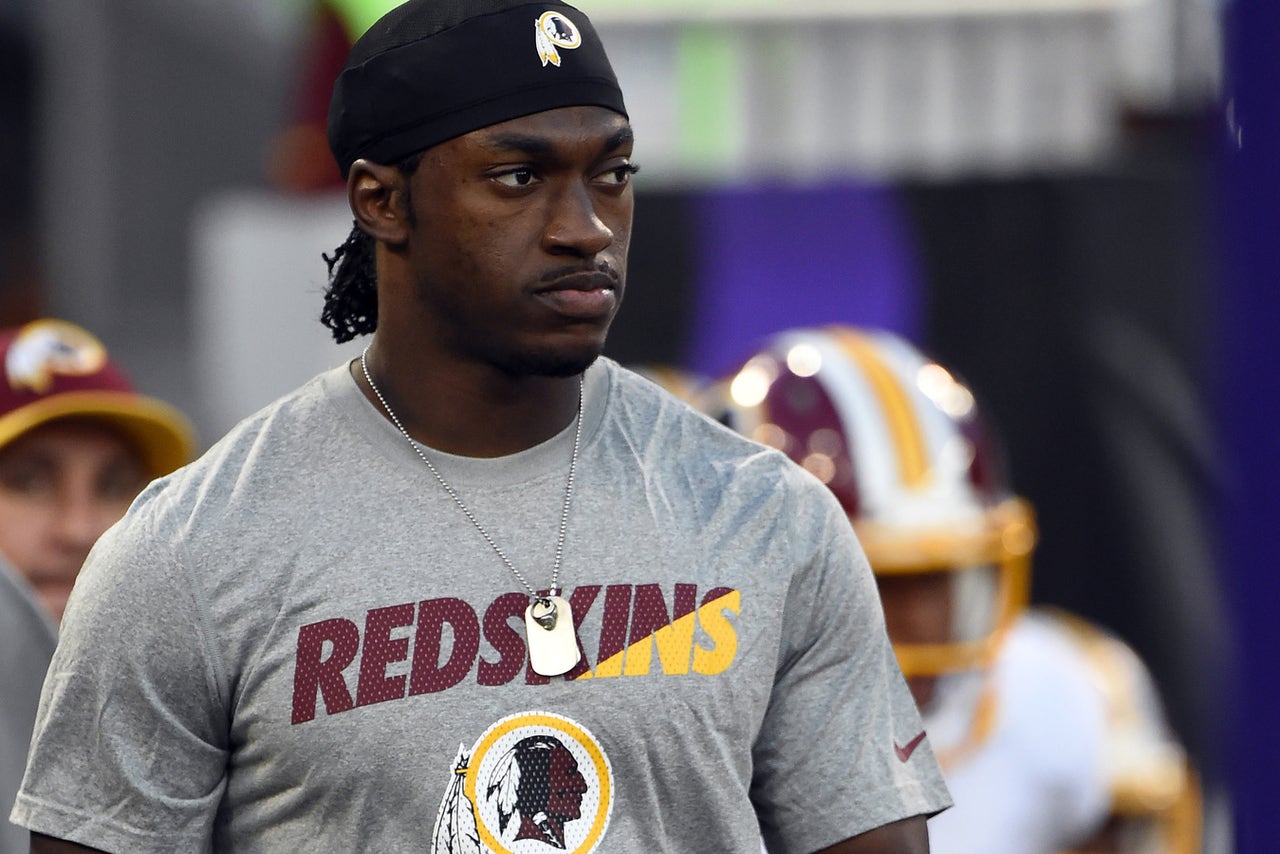 Rodney Harrison didn't pull any punches when savaging Robert Griffin III during a recent radio interview, calling out the former Washington Redskins franchise quarterback's character and referring to him as a "flat-out jerk."
The NBC Sports NFL analyst told Chicago's 670 The Score that Griffin's downfall began because it's easy to "respect guys that work hard and try to do the right thing and stay humble." RG3 didn't do that and consequently "lost the respect of his teammates, as well as the guys in the media."
While reacting to one of the host's observations regarding the reasons why RG3 lost the starting job to Kirk Cousins, Harrison offered up his take.
"Well, first and foremost, we see every week that there's a lot of bad quarterback play, so I think we're used to that," Harrison said, as transcribed by D.C. Sports Bog. "What we don't see is guys being jerks at the quarterback position. And Robert Griffin III was a jerk. He was a flat-out jerk. And when you look at Kirk Cousins, he comes and he says all the right things. And he's trying, he's fighting, his team is out there supporting him, he's doing everything he can to win."
Harrison added that everyone understands that Cousins is "not going to be Tom Brady" and "not a future Hall of Famer," but he nevertheless has earned respect for how he carries himself as a leader and a fighter.
Criticizing RG3 has turned into a cottage industry for NFL analysts and pundits (see here and here and here). And while many of things critics say about the much-maligned quarterback — especially in how he purportedly behaved in the past — may be indeed accurate, the fact that RG3 hasn't been a distraction in the least since being demoted to Washington's third-string quarterback certainly lends some perspective to how he's conducted himself through such a humiliating career setback.
More from Sportress of Blogitude:
---
---