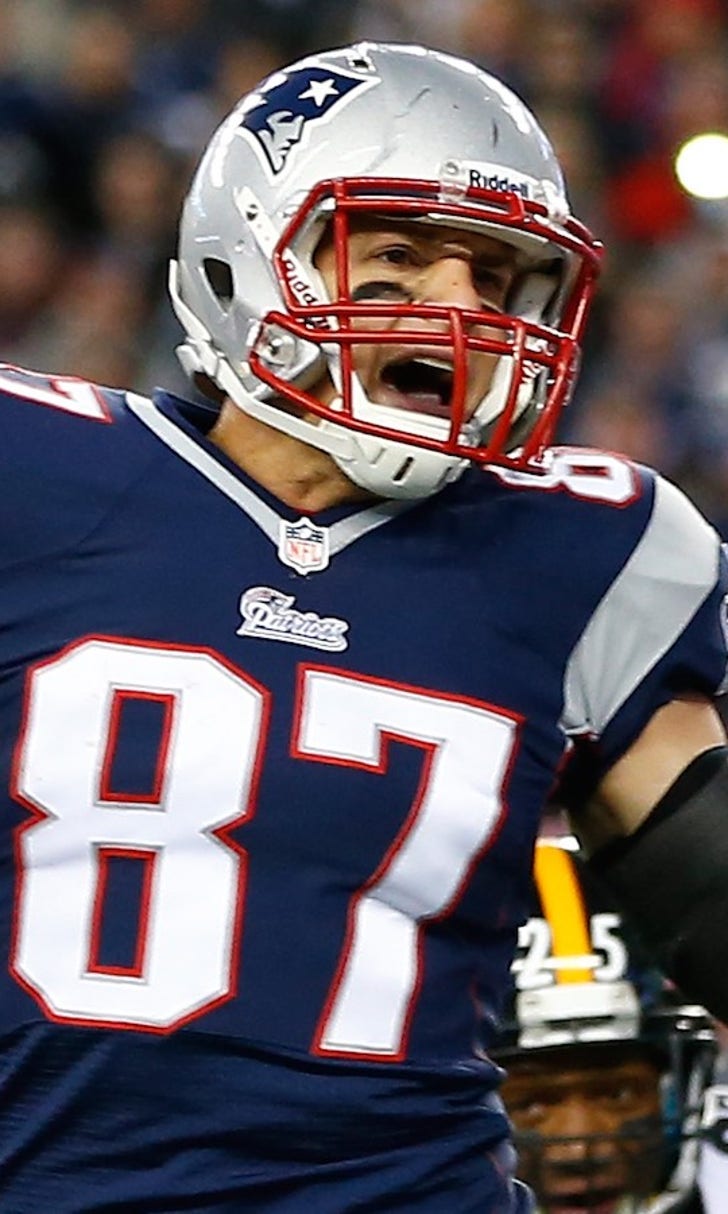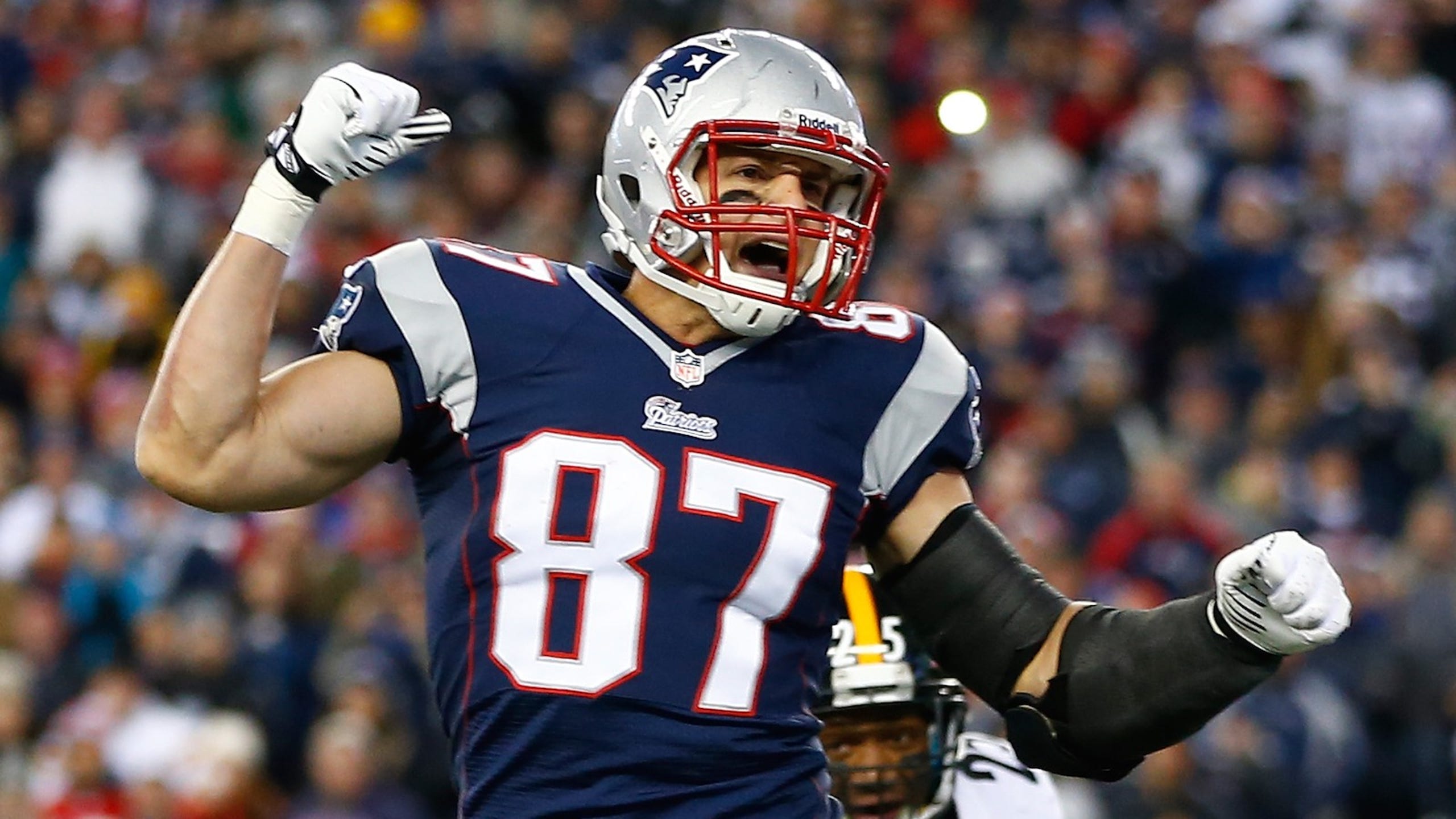 Rob Gronkowski is already among the best tight ends in NFL history
BY Cameron DaSilva • June 7, 2016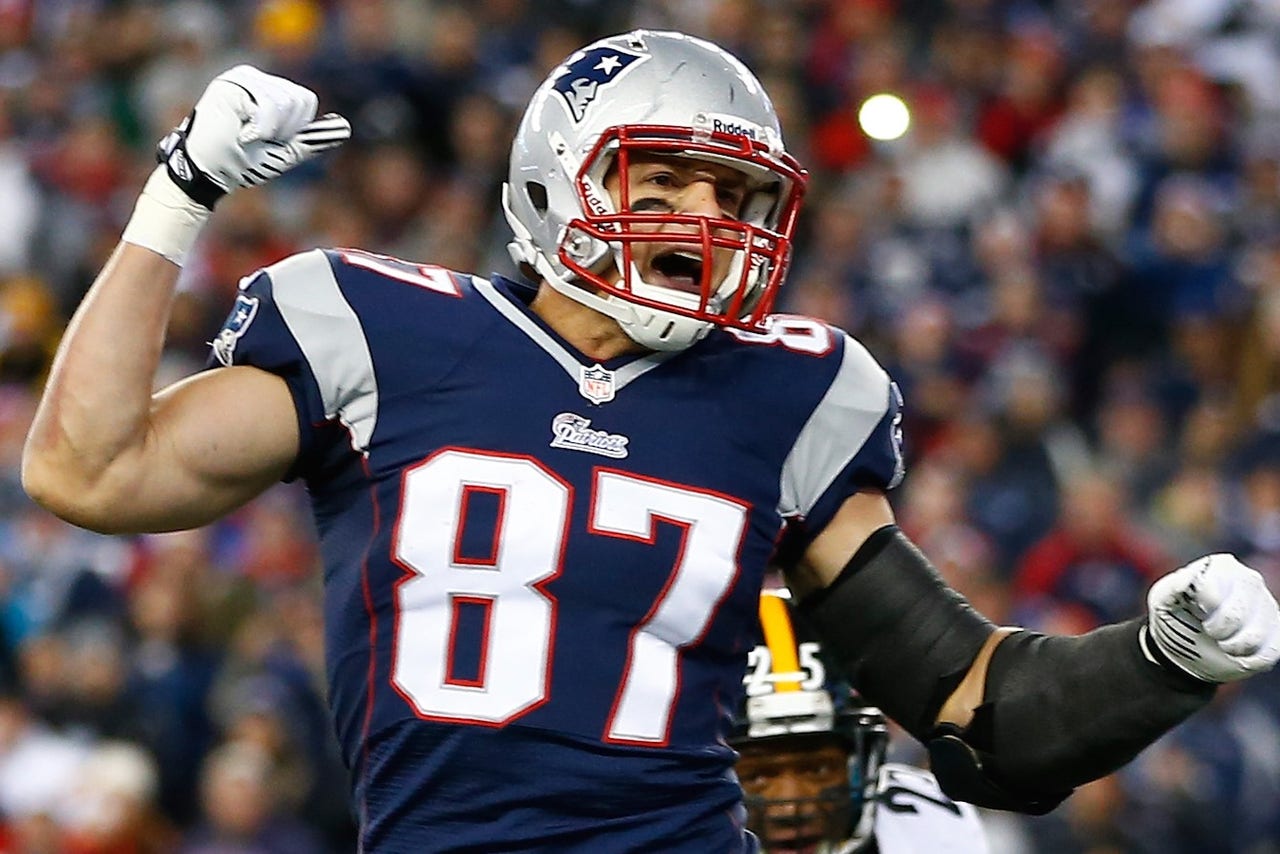 The tight end position has always been one of the most challenging to play in the NFL. Not necessarily because it's the most important, but because it requires such a dynamic skill set that few positions ask of players. Although it's changed dramatically over the years, tight ends have always had to be big enough to block powerful defensive ends, smart enough to understand blocking schemes, yet they also have to have great hands to catch passes down the middle of the field. The great ones possess that rare combination of size, athleticism and pass-catching ability.
Like Rob Gronkowski. Who is a behemoth, standing at 6-foot-6, 265 pounds. But also boasts some of the best hands in the league.
With his towering, big-bodied frame and speed, it's no surprise that Gronk is among the best players in the league today. But he's arguably the greatest player at his position in NFL history.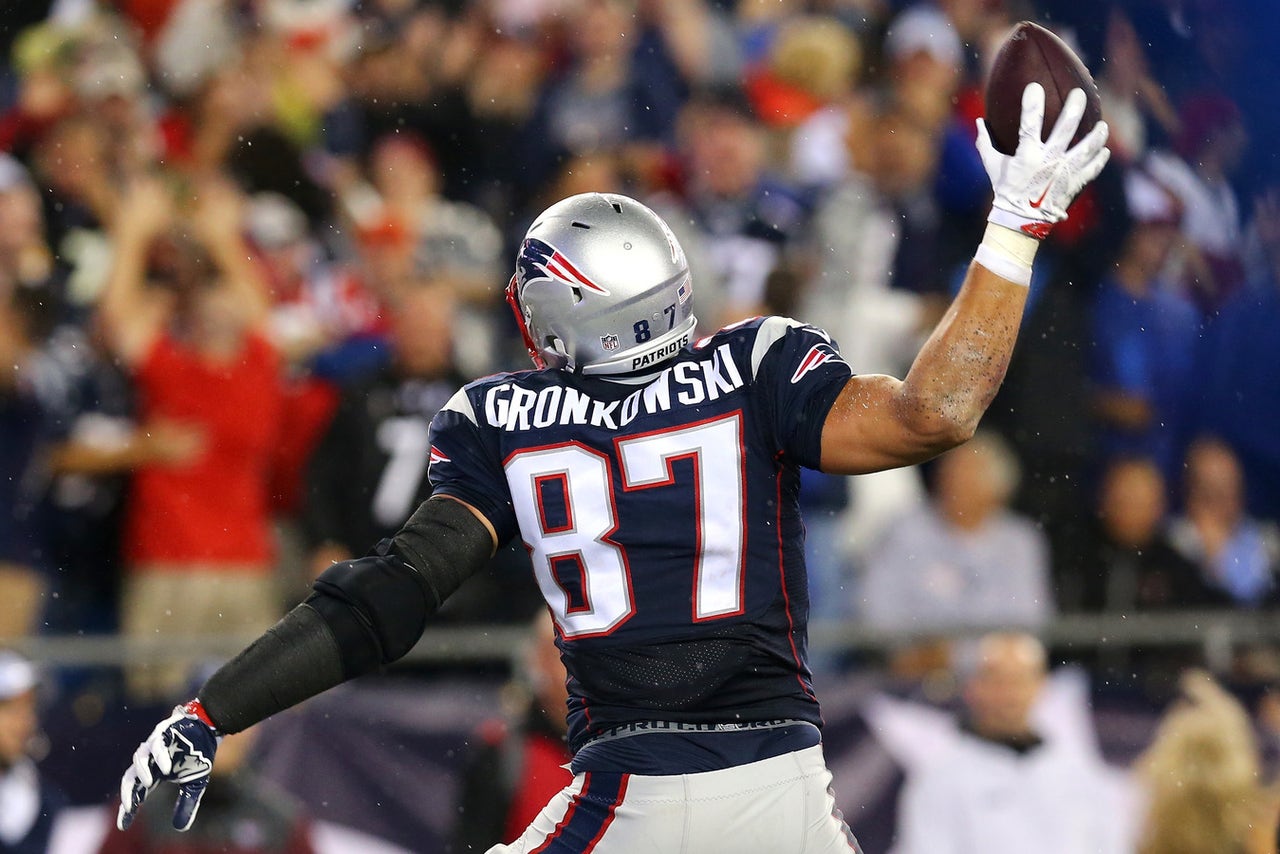 Yes, he's only played six seasons. Yes, his numbers are nowhere close to those of Tony Gonzalez. But he's still among the best tight ends to ever step foot on an NFL field. 
What's more, at just 27 years old, Gronkowski has plenty more productive and dominant seasons ahead of him. Just check out these numbers (statistics courtesy of Pro-Football-Reference.com):
Unlike most players at his position, Gronkowski is a big-play tight end. He doesn't catch a pass 5 yards downfield and turn it into an 8-yard gain. He makes a catch 15 yards down the seam and breaks it for 45 yards after running over multiple defenders. Because of that, he's not a volume receiver like Jason Witten or Tony Gonzalez. His 380 receptions through six seasons ranks sixth all-time among NFL tight ends, with fellow 2010 draftee Jimmy Graham pacing the bunch at 434 catches. Gonzalez, who's widely considered to be the best tight end ever, had 397 receptions in his first six seasons despite playing 15 more games than Gronkowski in that span. Injuries have clearly hurt Gronkowski's production, but he still ranks among the best in league history.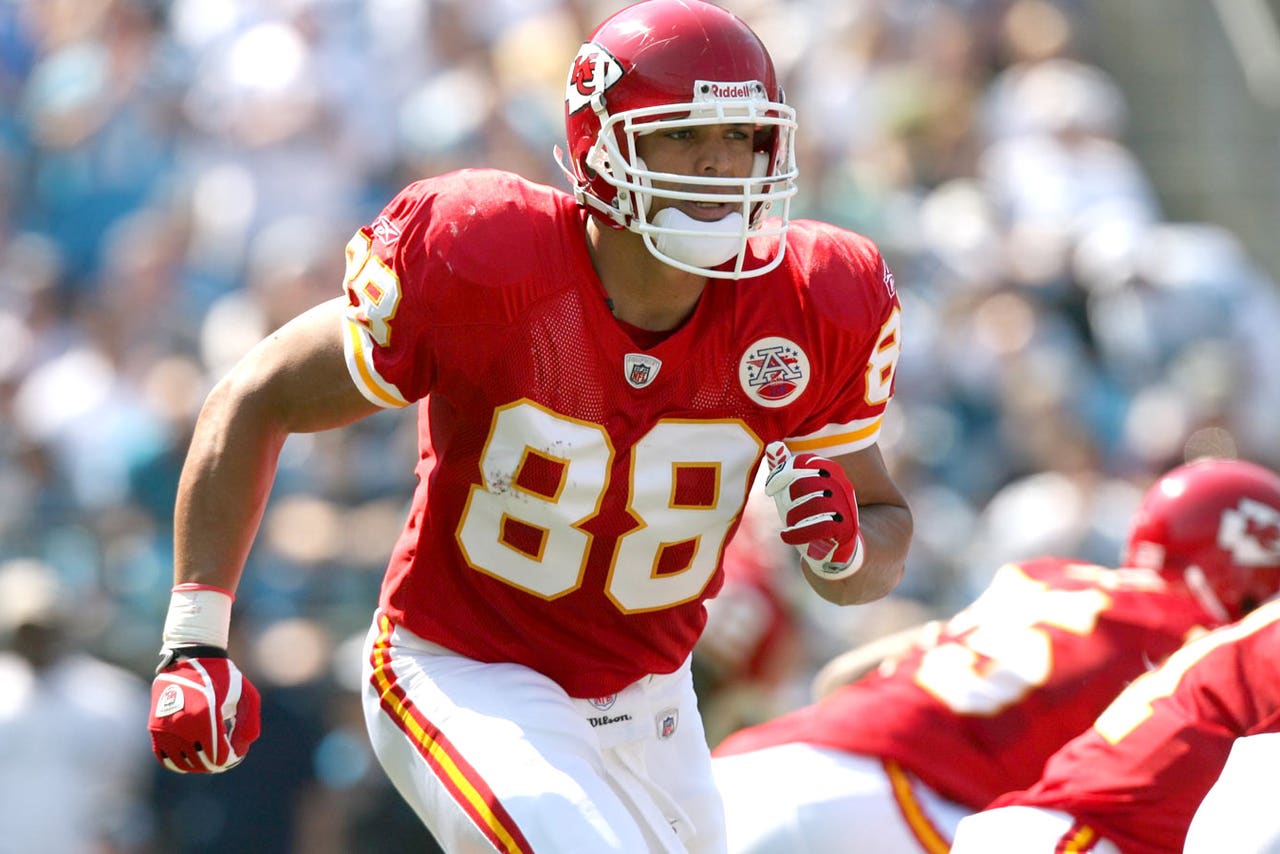 Where Gronk really separates himself from the bunch is in receiving yards. In six seasons, he's averaged more than 925 yards per season for a total of 5,555 since 2010. Unsurprisingly, that's the most of any tight end through six years in the league — 198 more than Graham, who's second. Kellen Winslow, a Hall of Famer, had 5,176 yards, while Gonzalez had 4,731. At this rate, if Gronkowski plays 12 seasons in the NFL, he'll rack up more than 11,110 yards in his career, which would be third all-time among tight ends. And that's if he plays just six more years, unlike Gonzalez, who played 17 total seasons. If injuries don't continue to be a recurring issue, Gronk's on track to post the first- or second-most yards by a tight end ... ever.
Part of what made Gonzalez so outstanding was his dominance in the red zone. In 17 seasons, he had 111 touchdowns — the most of any tight end. More impressively, his 111 scores are the sixth-most of any player. Gronkowski, by comparison, has already scored 65 touchdowns thus far, averaging double-digit scores each year. He's on track to catch 130 touchdowns if he plays at this pace for six more seasons. Not surprisingly, Gronk has the most touchdown receptions of any tight end through six years, trailing just Jerry Rice and Randy Moss. Graham is the closest tight end to Gronk with 54 despite playing nine more games than Gronkowski. As far as career touchdowns go, Gronkowski is already third all-time, catching more scores than Hall of Famer Shannon Sharpe had in 14 seasons. He matched Witten's total in 125 fewer games, which is ridiculous in its own right.
By most standards, a solid season for a receiver typically includes 80-plus catches, 1,000 or more yards and double-digit touchdowns. A tight end putting up those numbers is absurdly rare. Yet Gronkowski has done it twice in his career, which is tied with Graham for the most ever by a tight end. Dallas Clark, Antonio Gates, Sharpe and Gonzalez have only done it once. With the way he's been producing in recent years, it's a pretty safe bet that Gronkowski will wind up with the most 80-catch, 1,000-yard, 10-touchdown seasons of any tight end.
Gronkowski wasn't the first player to revolutionize the tight end position, but that's not to say he hasn't done so in a big way. Need proof? He's averaged 14.6 yards per reception in his career, which is third among tight ends. (Rich Caster leads in that category, posting a ridiculous clip of 17.1 yards per catch in his career.) Gonzalez only averaged 11.4 yards per catch, which is no knock on his talent or greatness. It simply shows how explosive Gronkowski is at tight end.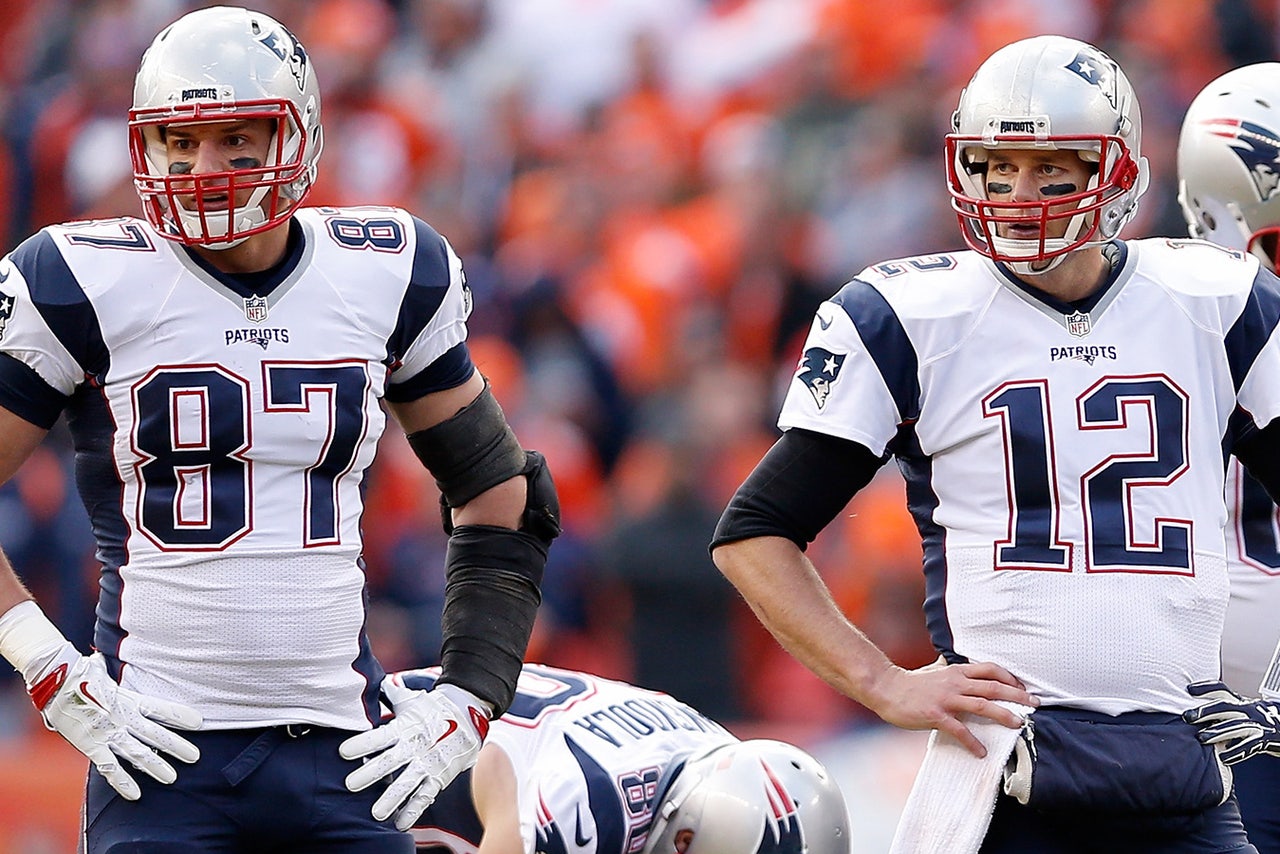 In 2015, Gronkowski had 11 touchdowns, his fifth season with double-digit scores. That's already the most of any tight end in league history. Antonio Gates is second with four, followed by Gonzalez with three. Seeing as Gronk has already set the mark, there's no reason to doubt he'll relinquish that record to Gates or Graham down the road. He's Tom Brady's favorite target in the end zone, and with his 6-foot-6 build, it's easy to see why.
Legacies are often made or broken in the playoffs, and Gronkowski is building his by catching touchdown after touchdown. This past postseason, he caught three touchdowns, bringing his tally to nine total in his career. That's more than any other tight end in league history, breaking a tie with Vernon Davis and Dave Casper (seven), and then some. In comparison, Gonzalez only caught four touchdowns in seven postseason games in his career.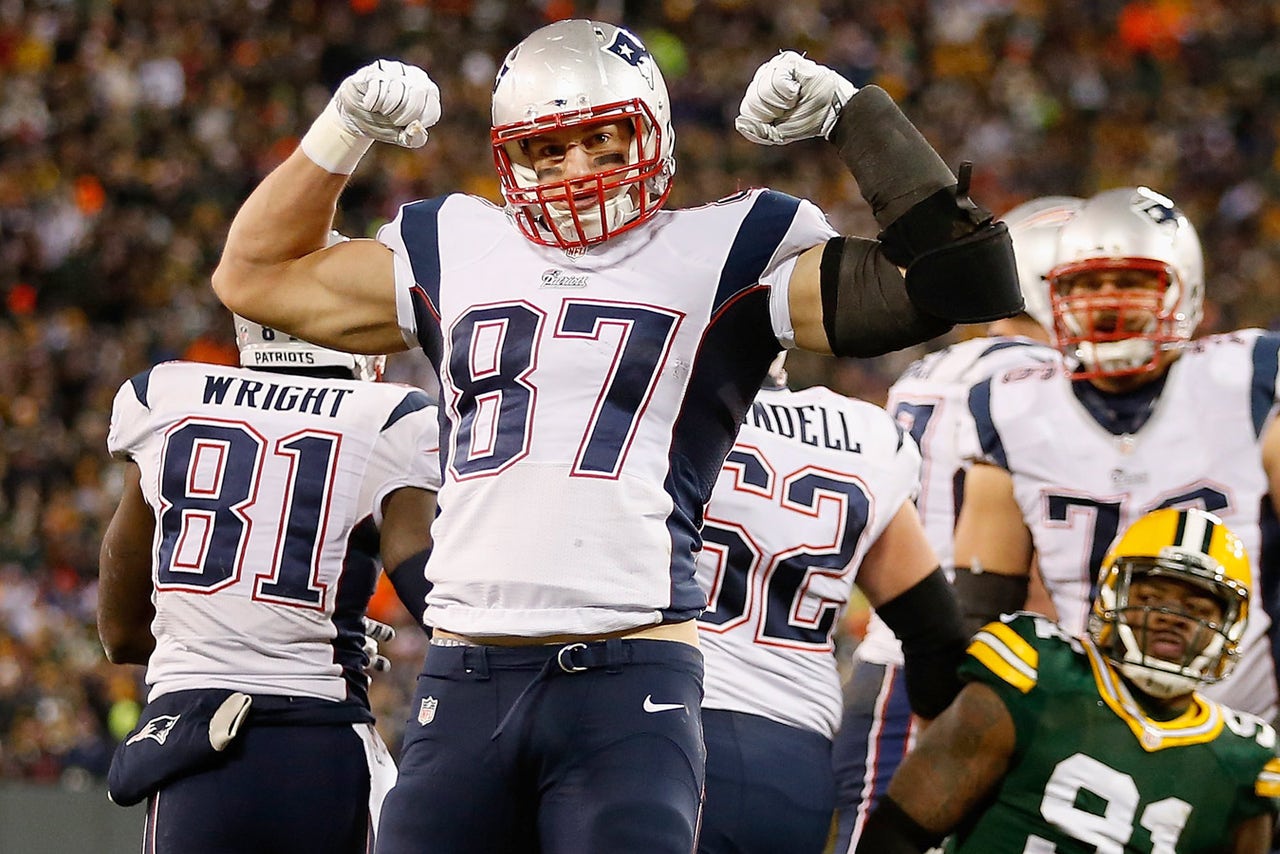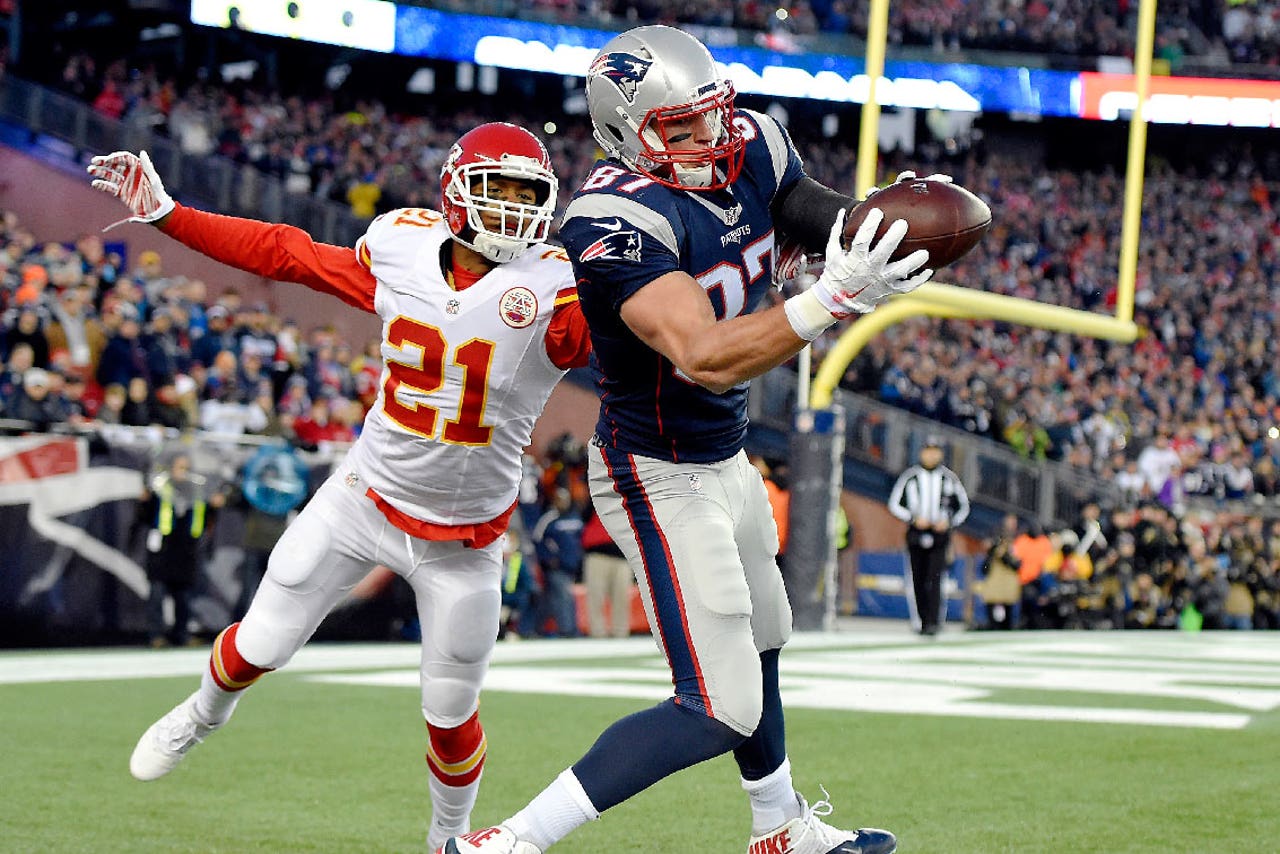 ---
---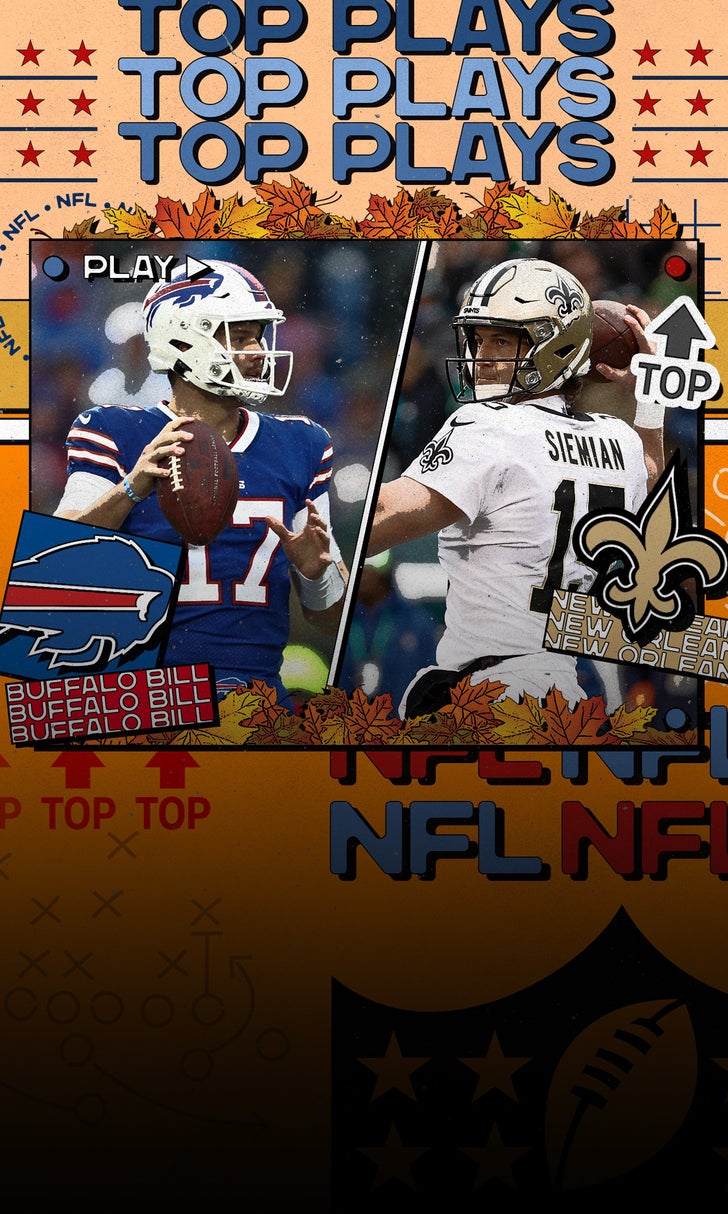 Thanksgiving Thursday top plays: Bills smash Saints, Raiders top Cowboys, Bears edge Lions