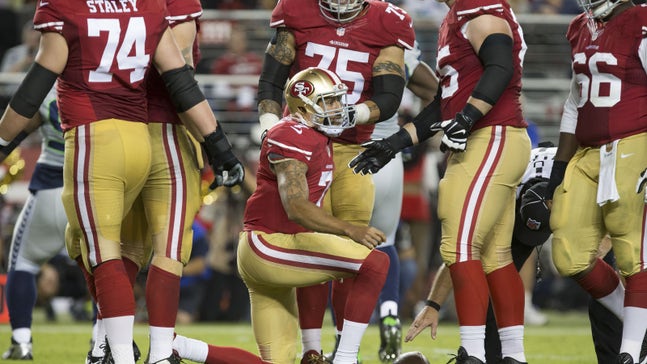 Report: Vernon Davis, Joe Staley clashed over Colin Kaepernick
Published
Oct. 29, 2015 3:06 p.m. EDT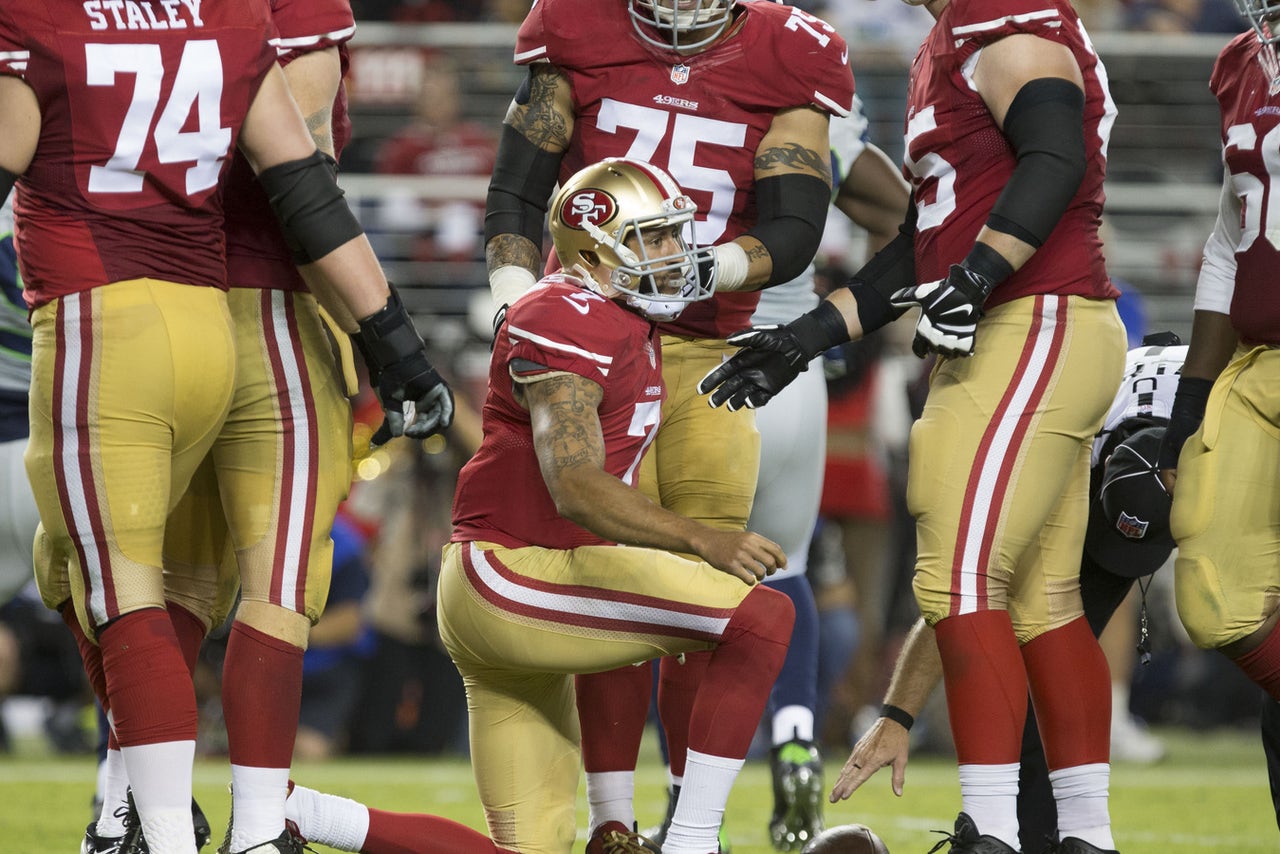 Although the San Francisco 49ers continue to insist there's no locker room friction, an incident from a few weeks ago is making headlines as they prepare for Sunday's matchup with the St. Louis Rams.
CSNBayArea.com reported earlier this week that the 49ers had a "heated" team meeting following their Week 4 loss to the Green Bay Packers, with one player stepping up in support of Colin Kaepernick after another teammate called out the fifth-year quarterback. We now know the combatants.
Tight end Vernon Davis called out Kaepernick, and left tackle Joe Staley defended the QB, multiple sources told CSNBayArea.com, which published an article Wednesday that revealed details of the confrontation. The exchange reportedly became heated and might have "even gotten physical."
The Oct. 4 incident perhaps is all water under the bridge, though. Davis, Staley and Kaepernick cleared the air within the next couple of days, sources told CSNBayArea.com.
49ers wide receiver Torrey Smith also brushed off a report from FOX Sports' Jay Glazer, who said Sunday that Kaepernick was "on an island" in San Francisco's locker room.
"We're still together," Smith told CSNBayArea.com. "It's tough. It's frustrating, but it's not dividing the team at all. It's not separating Kap. Kap isn't on a damn island. We're here together. We're trying to win together."
49ers head coach Jim Tomsula acknowledged earlier this week that a pointed meeting took place, with him turning the floor over to his players after the meeting ended. Tomsula downplayed there being any lingering animosity, saying the 49ers' locker room is like "an Italian dining room table."
More from NESN.com:
---
---