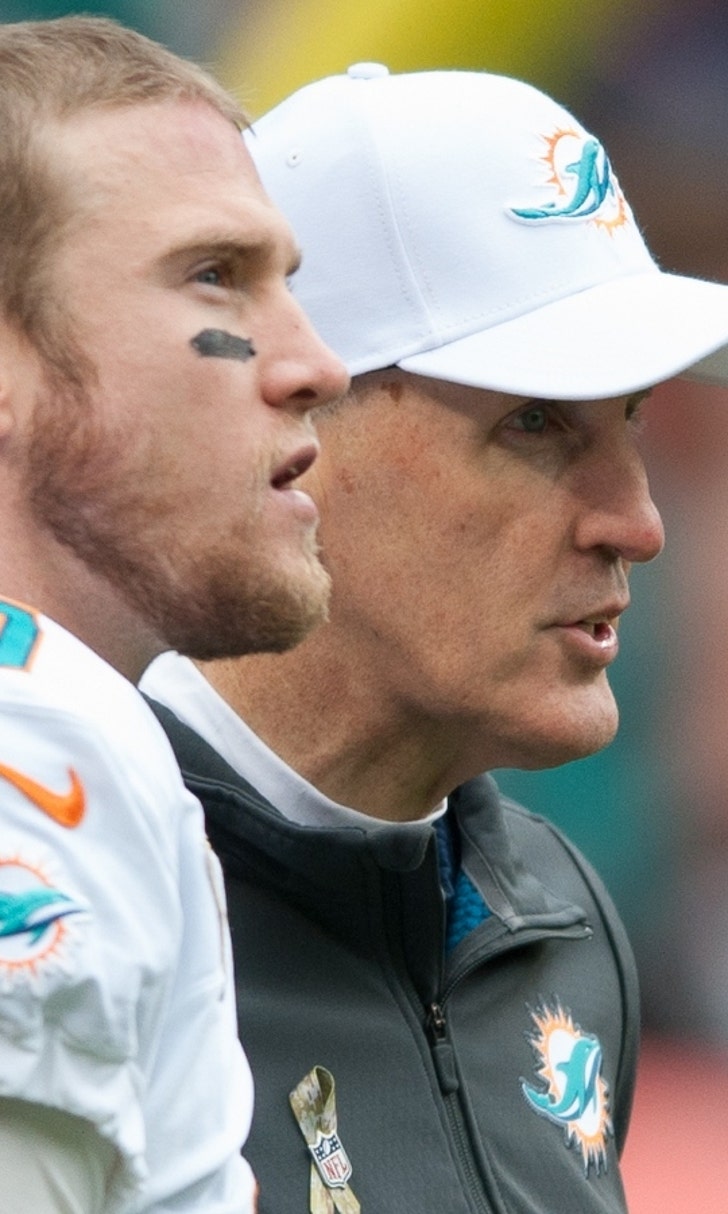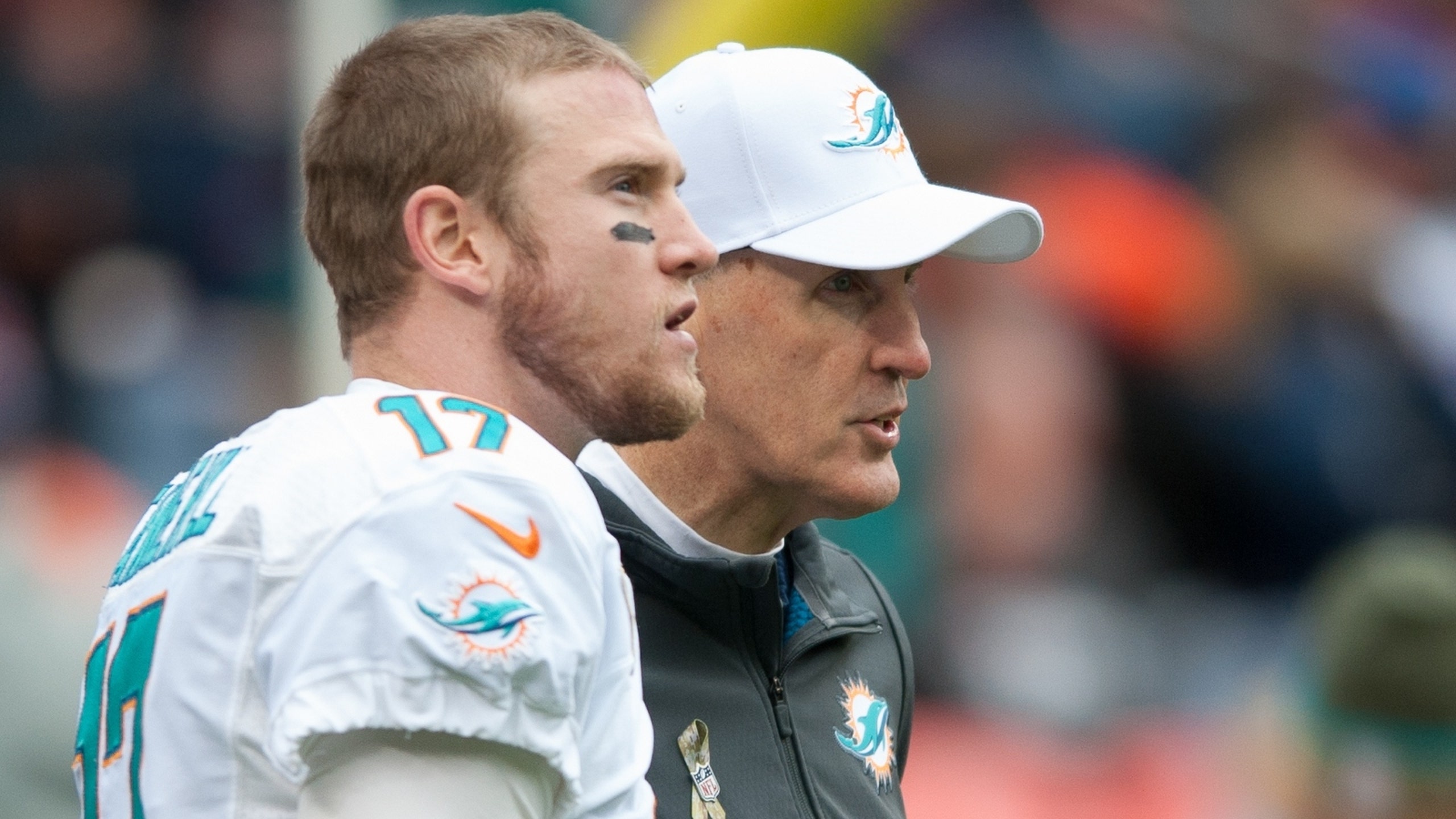 Report: Philbin wanted to replace Tannehill with Derek Carr
BY foxsports • January 10, 2016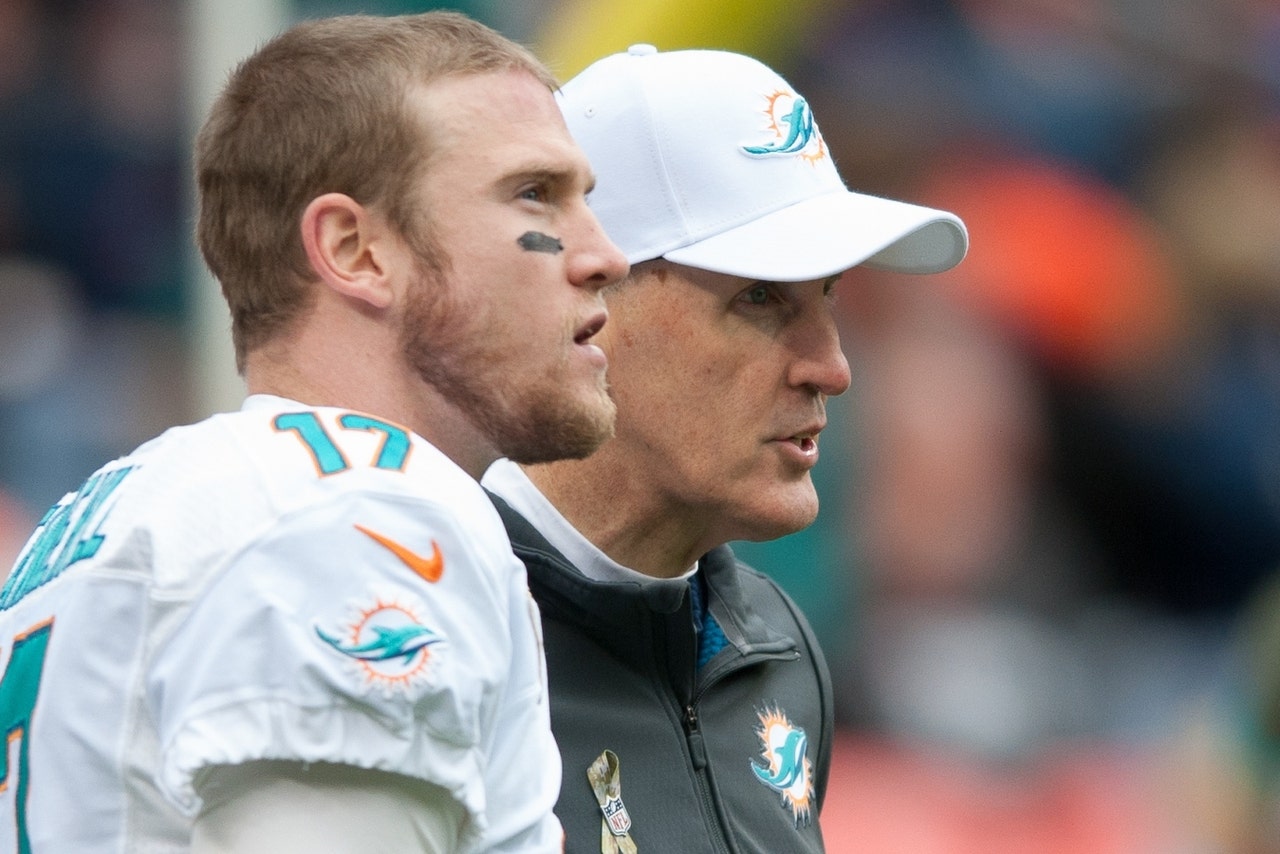 By Jesse Reed
Joe Philbin may have had a bright idea in 2014, but we'll never know.
According to Armando Salguero of the Miami Herald, the former head coach of the Miami Dolphins wanted to replace quarterback Ryan Tannehill with Derek Carr in the 2014 NFL Draft.
This was just two years removed from Miami's decision to draft Tannehill with the No. 8 overall pick of the 2012 NFL Draft, so it's not surprising the Dolphins weren't keen on following Philbin's lead on this one.
That said, Carr certainly appears to be the real deal with the Oakland Raiders, while the jury is still out on Tannehill in Miami.
The Dolphins hired Adam Gase to come on board and tutor Tannehill, hoping the former Texas A&M star will pan out after the team gave him a huge contract extension this past May worth $96 million, including $45 million guaranteed, keeping him in Miami through the 2020 season.
The two quarterbacks have never been linked before, but it's going to be interesting to track both of their careers from now on, if only just to see if Philbin may have actually been on to something before he lost his job a year-and-a-half later.
More from Sportsnaut:
---
---