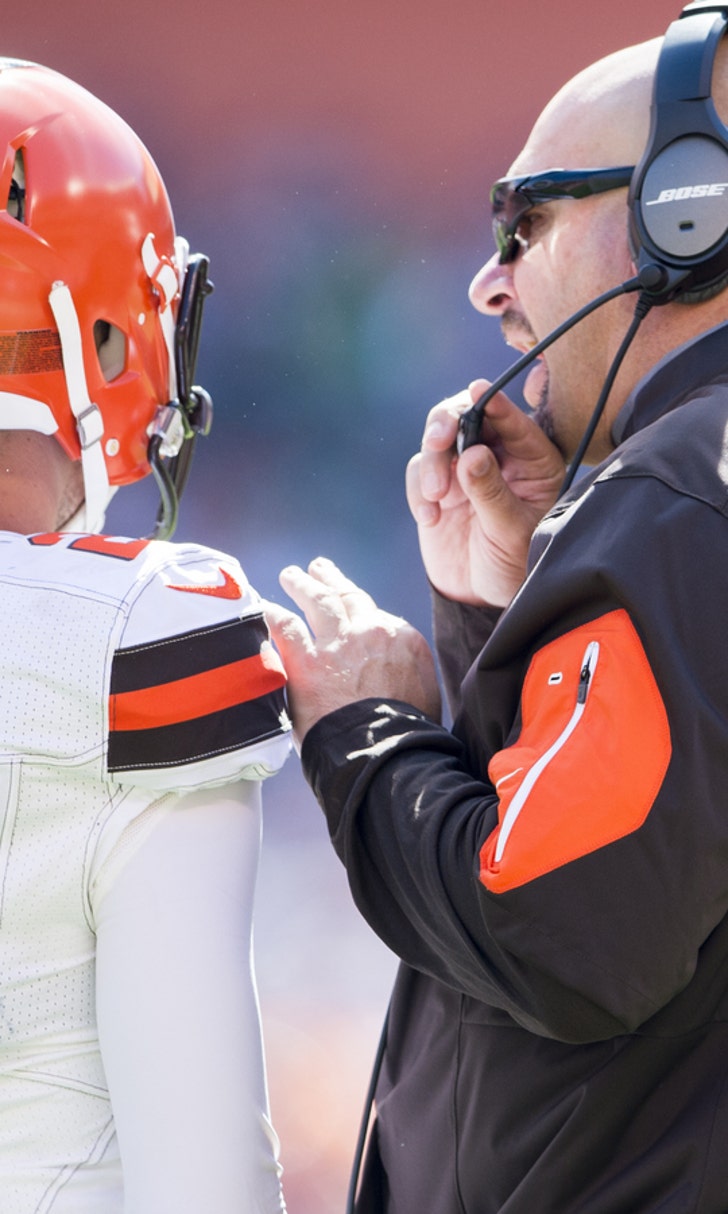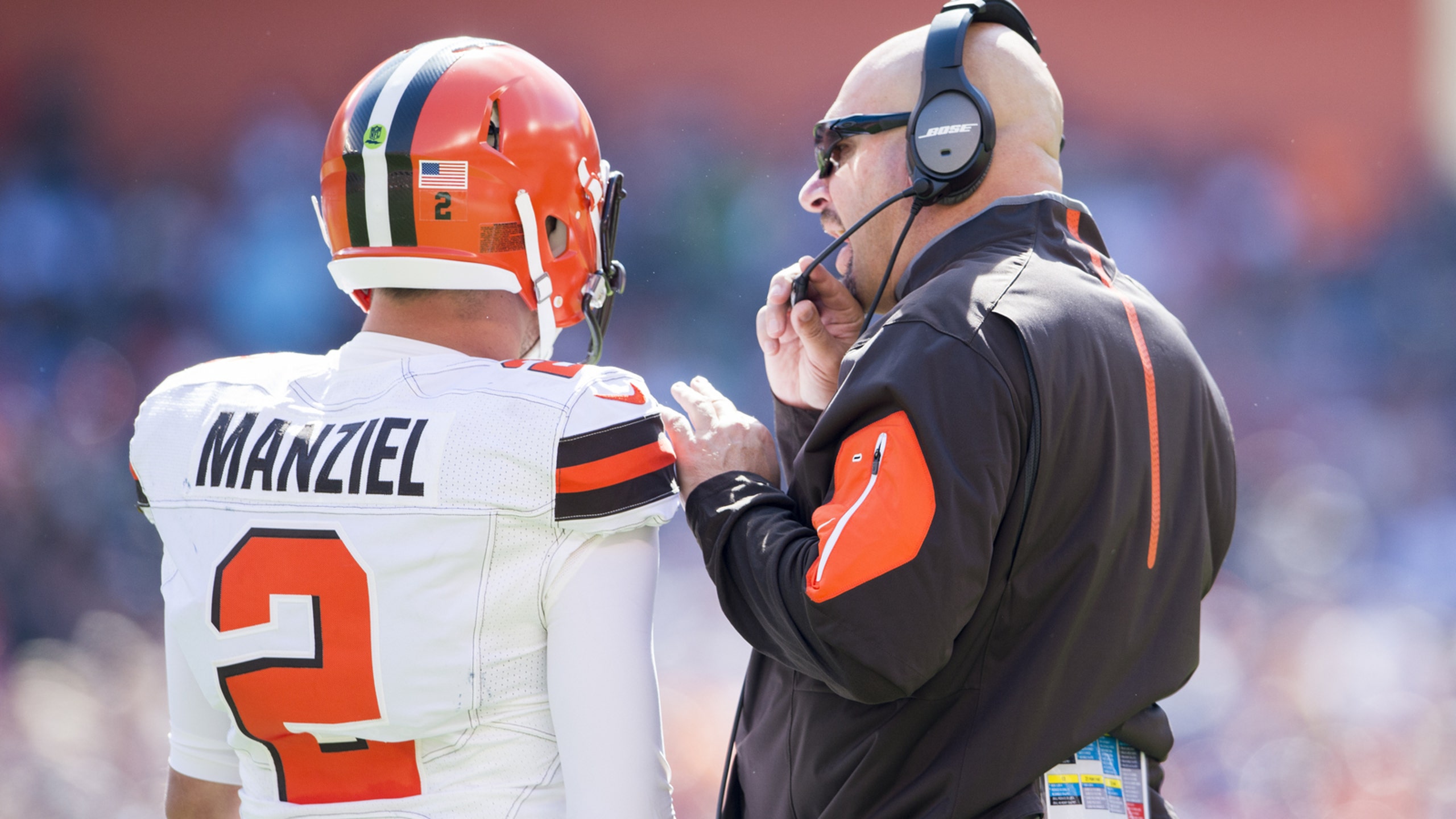 Report: Mike Pettine risking job by not committing to Manziel
BY foxsports • November 15, 2015
By Grey Papke
Browns coach Mike Pettine may be jeopardizing his job with his continued reluctance to commit to Johnny Manziel as quarterback, according to a new report.
CBS Sports's Jason La Canfora reported Sunday that there is "sweeping support" within the organization for making Manziel the starter in Cleveland, but Pettine insists on sticking with Josh McCown, which could lead to a divisive split with team higher-ups.
Owner Jimmy Haslam reportedly wants to see what Manziel can do if handed the job, and many Browns executives agree.
In addition, there is reportedly a difference of philosophy within the organization about Manziel's mobility. Pettine has spoken about wanting to see him make more plays within the pocket, while others want to see what he can do with his mobility.
Major changes are likely in store for the Browns either way, but with the team at 2-7, there's little harm in seeing what Manziel can do. The Browns still don't know if he's good enough to commit to, and they're not going to learn anything new about him by keeping him on the bench behind an unspectacular veteran in McCown, who simply isn't in the team's long-term plans. This is also an indication that the team is not overly concerned about the recent incident between Manziel and his girlfriend.
Manziel will start Sunday, but only because McCown isn't healthy enough to go.
More from Larry Brown Sports:
---
---