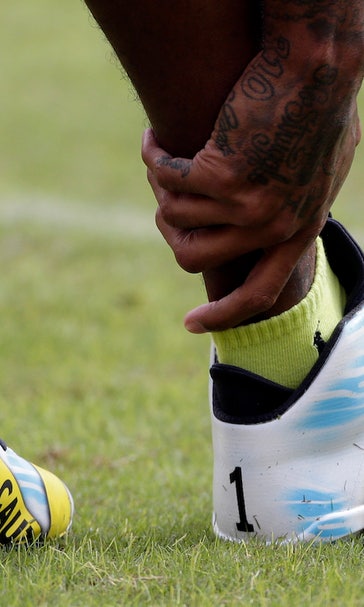 Redskins, DeSean Jackson issue statements regarding WR's caution tape cleats
BY Cameron DaSilva • November 15, 2016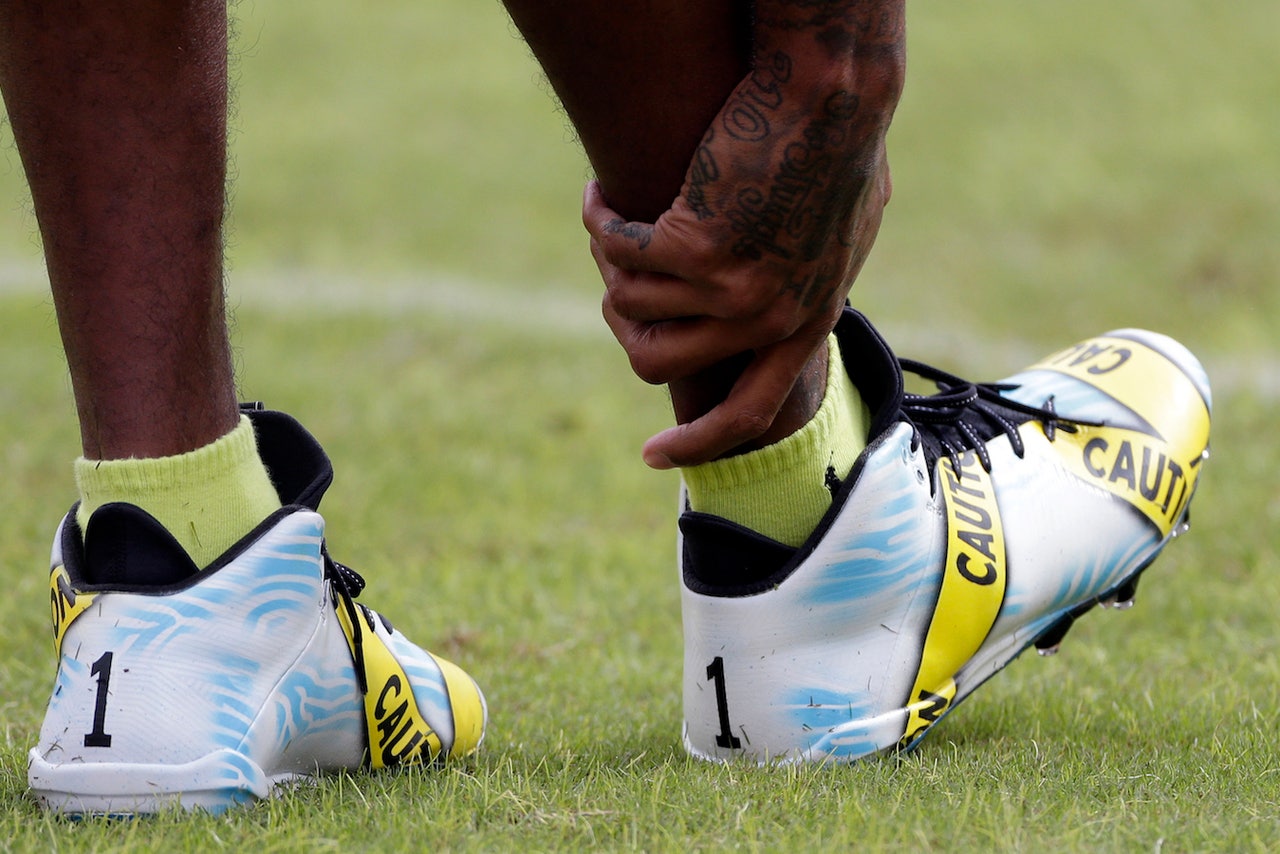 DeSean Jackson has been one of the many players to protest the national anthem this season, raising his fist during it prior to last week's game. He'll continue to take a stand on Sunday, but not just during the singing of the anthem.
Jackson is wearing cleats that feature yellow police caution tape as he's making a statement against "senseless killings" and "police brutality."
The Washington Redskins, as well as Jackson, both issued statements on Twitter Sunday.
Jackson's statement read as follows:
"Today is the start of my attempts to be part of a solution and start dialogue about the senseless killings of both citizens and police. I have chosen to wear these cleats in pregame today to use my platform as a pro athlete to add to this discussion. This isn't meant to be any kind of protest against the good men and women in law enforcement in this country. I just want to express my concern in a peaceful and productive way about issues that are currently impacting our country."
The Redskins issued the following:
"We stand in support of both DeSean and the law enforcement community. We have great respect for law enforcement and the sacrifices they make each and every day to protect and serve our communities. We continue to have open dialogue with our players about issues that are important to them and support their efforts to bring awareness to those issues when done in a responsible manner."
Jackson likely won't be fined for wearing the cleats during warmups, but if he takes them to the field for the game, he'll be slapped with a fine.
---
---