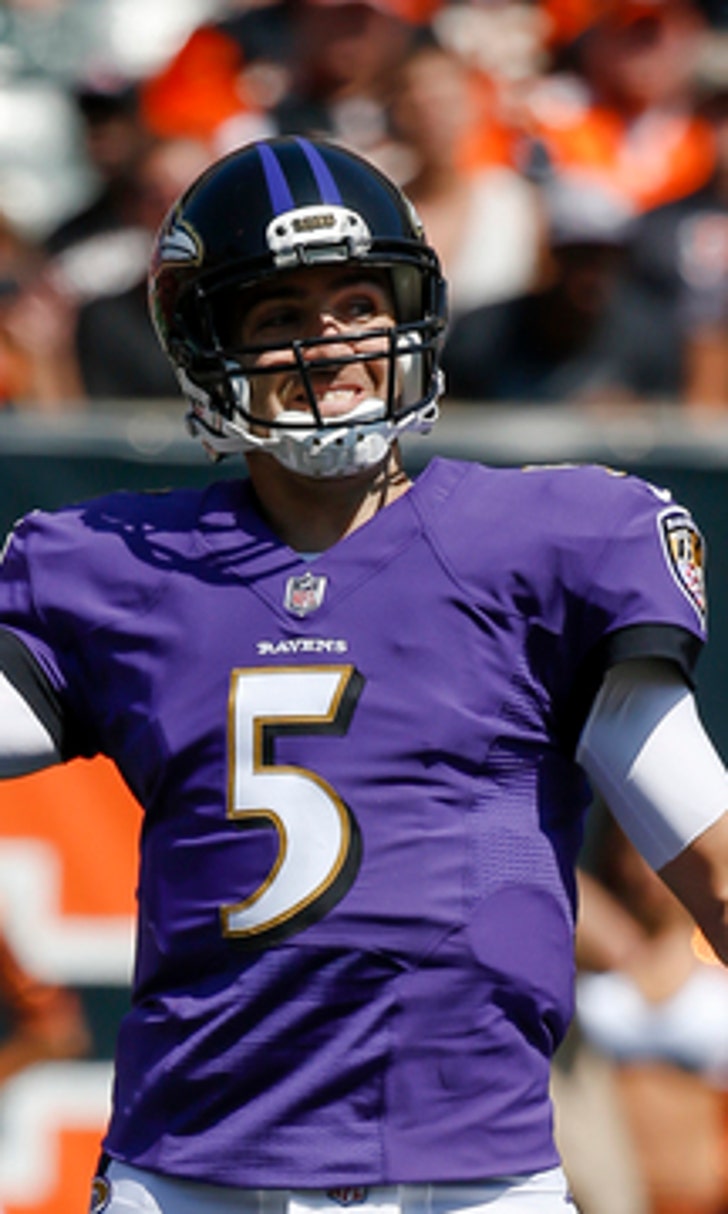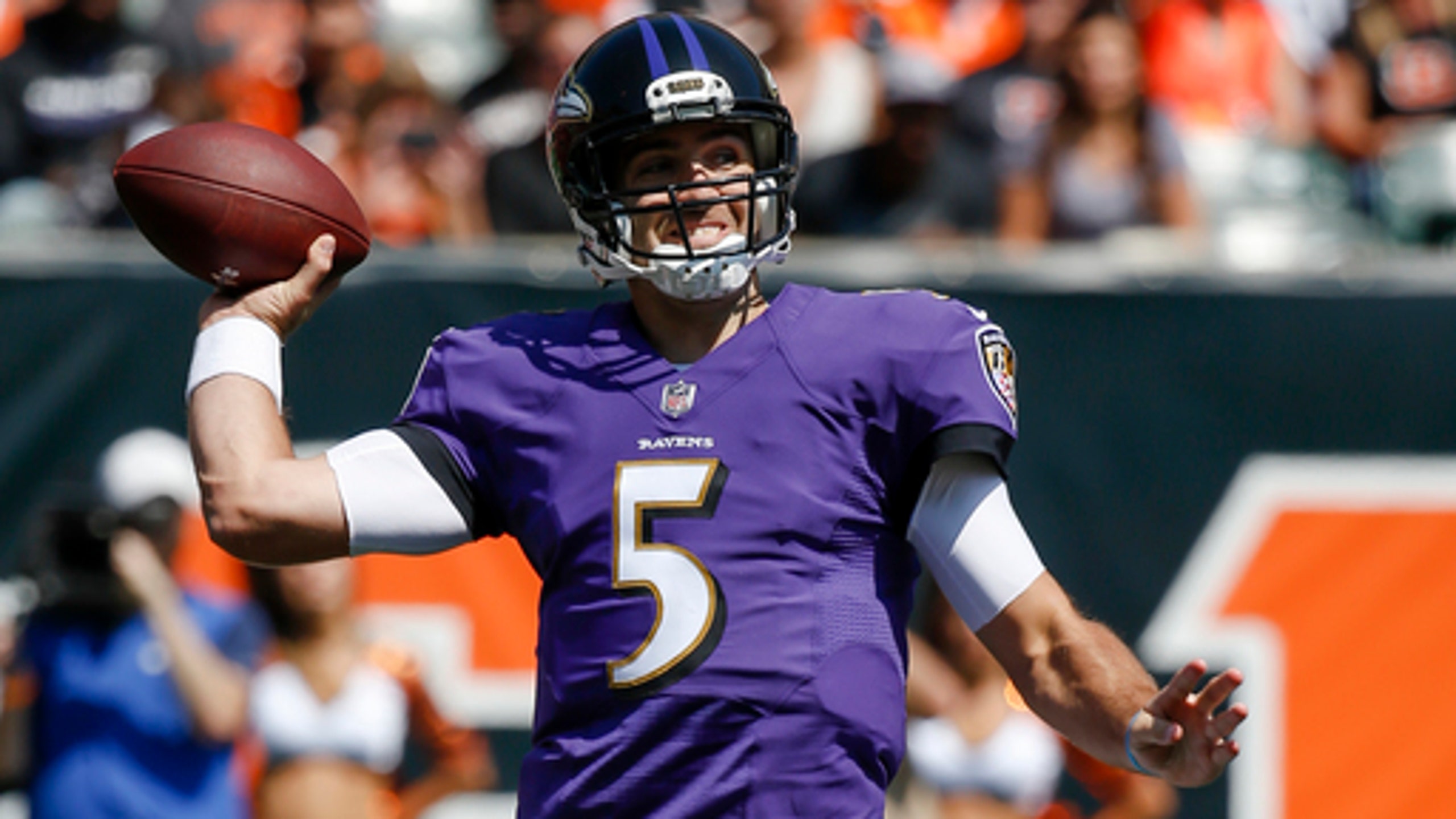 Ravens QB Flacco feeling good about results in delayed debut
BY AP • September 14, 2017
OWINGS MILLS, Md. (AP) In his 2017 debut, Joe Flacco put up numbers unworthy of flowery superlatives.
Under other circumstances, the quarterback's statistics in Baltimore's 20-0 victory over Cincinnati would be considered downright awful: Nine for 17 for 121 yards, one touchdown and one interception. In the second half, with the Ravens nursing a secure lead, Flacco failed to complete a pass.
So, when asked to assess Flacco's performance, coach John Harbaugh was succinct.
''The best part about it was he helped us win the game,'' Harbaugh said Wednesday. ''The second-best part about it was that he got through it with no harm.''
Flacco did not play during the preseason and missed all of training camp with a back injury. The 10-year veteran practiced for only a week in advance of the regular season opener against the Bengals, then proceeded to play the entire game.
His outing wasn't exactly Hall of Fame worthy, but - with a huge help from the defense - the Ravens are 1-0.
''When you're the quarterback and you realize you're up by 20 points, the most important thing is winning the football game,'' Flacco said. ''You really don't care (about statistics) at that point.''
There may come a time, perhaps this Sunday at home against Cleveland, when Flacco will have to throw 60 times to keep Baltimore in front. If that's the case, he's prepared to do it.
''If we're going to win a bunch of football games, we're going to need to do it a handful of different ways throughout the course of the season,'' Flacco said. ''But if we can win doing what we did on Sunday, there's no need to do anything else.''
Throughout the summer, and right up until the opening kickoff in Cincinnati, there were some who questioned the strategy of keeping Flacco under wraps before throwing him out there to open the regular season on the road in a divisional game.
''My plan would have been to have the quarterback practice all through training camp,'' Harbaugh acknowledged. ''But our doctors and trainers did a great job, and Joe did a great job. That was the target, and he made it.''
In retrospect, Flacco wouldn't have had it any other way.
''It's not ideal, but that was the only way we were going to do it,'' he said. ''If it was the regular season or the Super Bowl, I would be getting myself ready to play. But it would then turn into something I would be dealing with the whole year, and I would never be 100 percent. You come to realize the best thing is to not play in the preseason. At the end of the day it's still the best decision out of all your options.''
Upon his return, Flacco got into the huddle and began calling signals as if he'd been doing it all summer.
''He was fine, his presence was fine,'' said Jeremy Macklin, who caught a 48-yard touchdown pass in his Ravens debut. ''He led the huddle as he was supposed to do.''
Flacco took a few hard hits Sunday, was sacked once and harassed often,. Yet, he came out of it without harm.
''I'm not going to say I'm 100 percent,'' Flacco said, ''but there are no limitations come Sundays.''
In other news Wednesday, Harbaugh said running back Danny Woodhead will be sidelined for at least a month with a left hamstring strain. Woodhead caught three passes and ran once for four yards before the first-quarter injury.
Also, the knee injury sustained by linebacker Za'Darius Smith was not as gruesome as originally feared.
''On the field I wanted to give him a leather strap and a shot of whiskey just to deal with the pain,'' Harbaugh said. ''But he came through it OK. He probably won't play this week, but he'll have a chance next week.''
---
For more NFL coverage: http://www.pro32.ap.org and http://www.twitter.com/AP-NFL
---
---