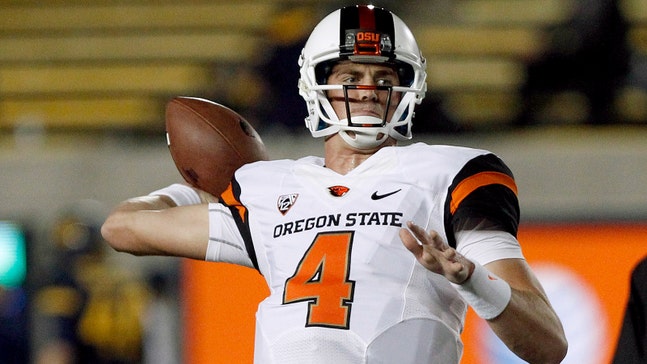 Rams rookie QB Mannion is still adapting to the NFL
Published
Jul. 2, 2015 7:19 p.m. ET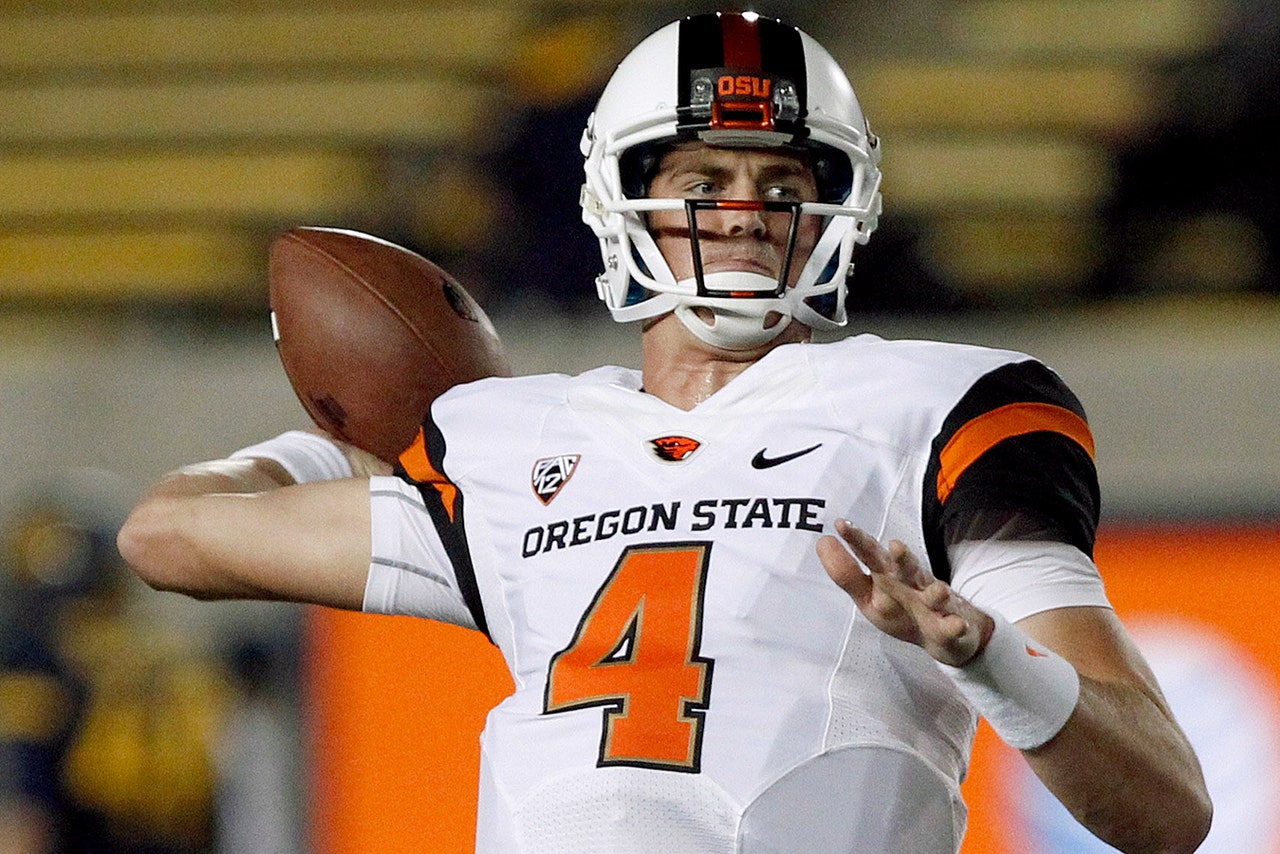 St. Louis Rams rookie quarterback Sean Mannion is still adjusting to life in the NFL, but every day is getting a little bit easier. 
Mannion thrived as a four-year starter while at Oregon State, holding almost every passing record in school history. Mannion is now concentrating on the transition to the NFL.
"It's been great just coming in and working with the veterans. They are all great guys and we have a great quarterback room," Mannion said at OTAs, via the Rams official website. "I'm just trying to get to know them and obviously getting to know the playbook. I think I'm picking up the offense really well and I think it's just a matter of knowing all the little adjustments and little details to every play."
Mannion found out quickly while at OTAs that the details are a little more important in the NFL than they are at college.
"Everything is so fine," the rookie said. "I think there might be balls where in college it could be a completion and in the NFL it's not going to be a completion. So I think the margin for error, to me, has been the thing that's stood out as the biggest difference from college."
Mannion is the only rookie quarterback on the roster, but him and starting QB Nick Foles are in the same boat in that they are both learning the offense for the first time together. 
"It's kind of unique because Nick has been going through the process of learning as well," Mannion said. "I think it has been great, but at the same time, even though he's new to this system he has a ton of knowledge on being a pro and different concepts he ran in Philadelphia. But like I said, I'm still trying to lean on the veterans."
Mannion is battling with Case Keenum and Austin Davis for the backup quarterback job.
(h/t St. Louis Rams)
---
---