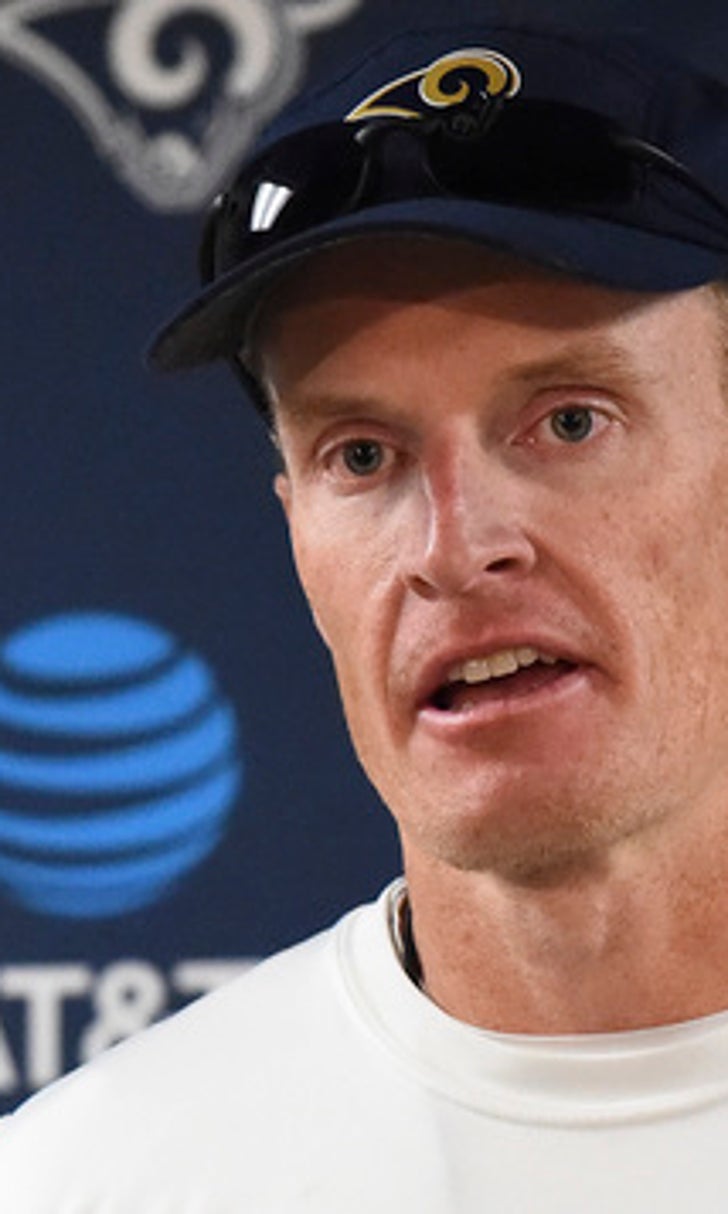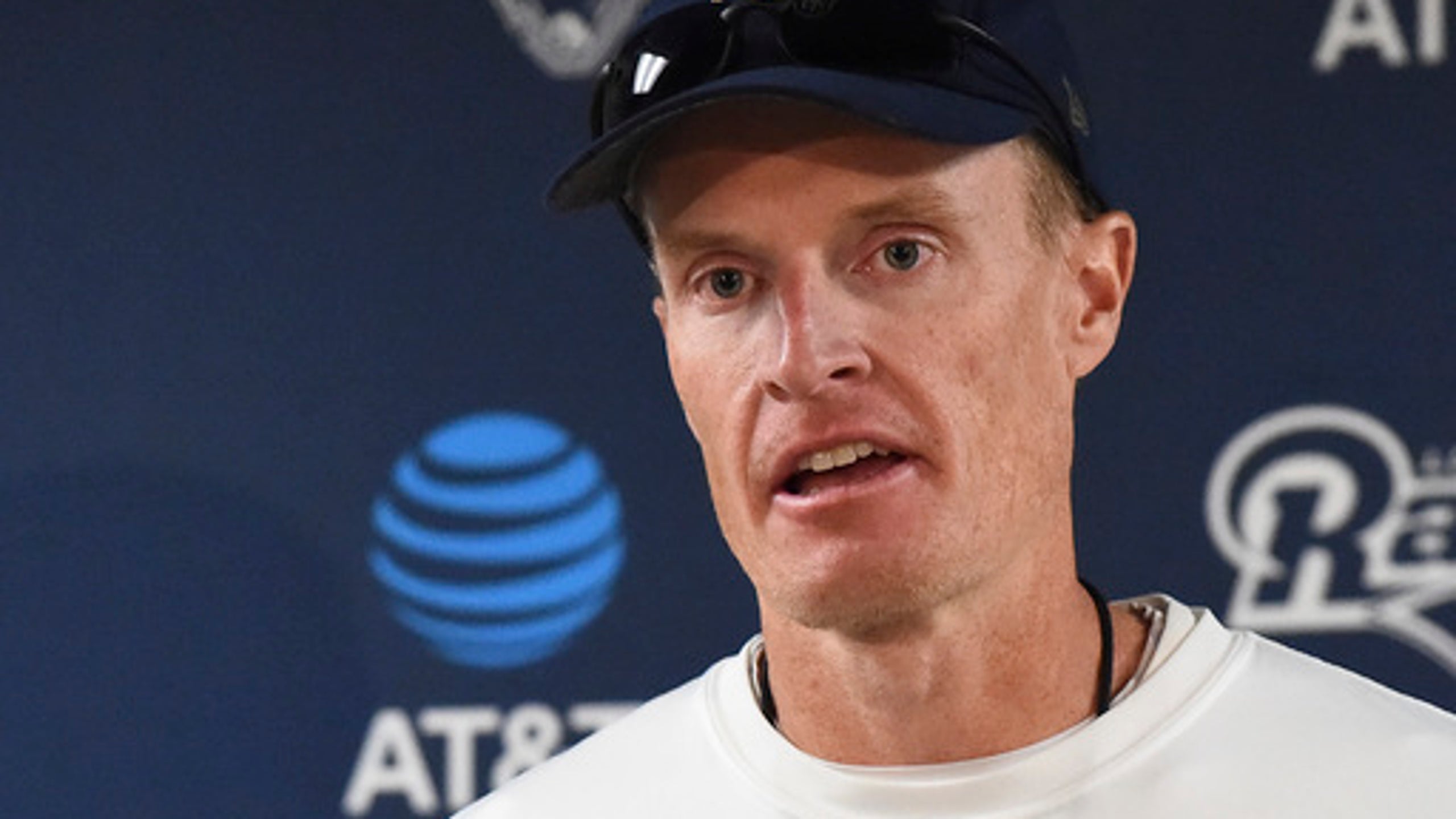 Rams must shift focus quickly after Fisher's firing
BY AP • December 13, 2016
THOUSAND OAKS, Calif. (AP) The Los Angeles Rams barely had time to process the news that head coach Jeff Fisher was being fired before starting preparations to play the Seattle Seahawks on Thursday night.
That was especially true for interim coach John Fassel.
Fassel found out an hour before he was set to lead a special teams meeting Monday that Fisher had been fired after going 31-45-1 since becoming head coach of the Rams in 2012. He met with Fisher to get his blessing to take over for the final three weeks before sit-downs with Executive Vice President Kevin Demoff, general manager Les Snead, and the team's medical staff. Fassel then oversaw an hour-long walk-through as the Rams began on-field preparations to face the NFC West leaders.
Fassel did not even have time to let his father, former New York Giants head coach Jim Fassel, know he was now in charge of an NFL team.
''A lot has happened in a little amount of time,'' said Fassel, who has been the Rams' special teams coordinator for five seasons. ''It will be an interesting couple days. It happened fast. Football, you got to be able to adapt and react and this is one of those situations you can't ever really prepare for.
''The last 24 hours I've been learning on the fly,'' he added. ''It's been an incredible experience. I would love to know everything Coach Fisher knows. Just there are so many things and I'll never learn all of it, but it's interesting to be on that side of it.''
Even as Rams players expressed their disappointment with Fisher's firing and regret that their performances in recent weeks had cost the job of a coach who was well-liked and respected in the locker room, everyone understood the need to pivot quickly on a short week.
''Can't help but feel some type of responsibility, but Seattle's not going to care how we feel. Our last three opponents aren't going to care how we feel,'' safety T.J. McDonald said. ''We just know we got to go out and keep playing, keep fighting and get better every week.''
The Rams have actually fared quite well against the Seahawks in recent years, winning three straight games and four of the last five. The Rams' first game back in Los Angeles after 22 years was a 9-3 win over the Seahawks in September during which the Rams allowed just 67 yards rushing and sacked quarterback Russell Wilson twice.
''Usually it's a knockdown dragout all the way to the last play and we see that same type of game coming,'' linebacker Alec Ogletree said.
Leaning on that familiarity is critical, as there simply isn't enough time to make dramatic changes. The Rams had one more practice Tuesday before traveling to Seattle on Wednesday.
Fassel acknowledged it felt strange taking on a more prominent role with the offense and defense.
''I kind of had to find my place, where I'm supposed to be,'' Fassel said. ''I'm used to being with the specialists or bouncing around and talking to the guys on the sideline. No manual for it and I just tried to find my spot.''
In spite of the turmoil and short turnaround, defensive tackle Aaron Donald expects the Rams to respond well this week.
''We're playing a team we know and it's usually a dogfight when we play these guys, so we know what to expect,'' Donald. ''We got the mindset of going in there and trying to get a win.''
NOTES: Safety Maurice Alexander (concussion), running back Benny Cunningham (neck) and cornerback E.J. Gaines (thigh) did not practice for the second consecutive day.
---
For more NFL coverage: http://www.pro32.ap.org and http://www.twitter.com/AP-NFL
---
---