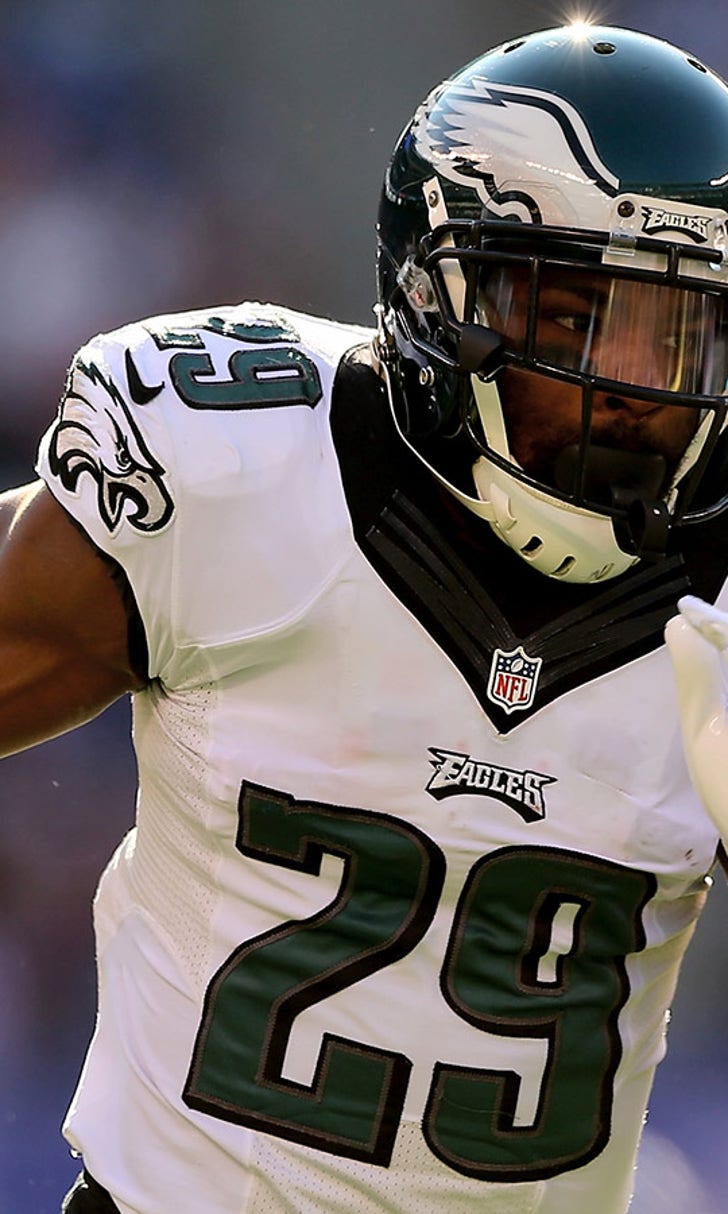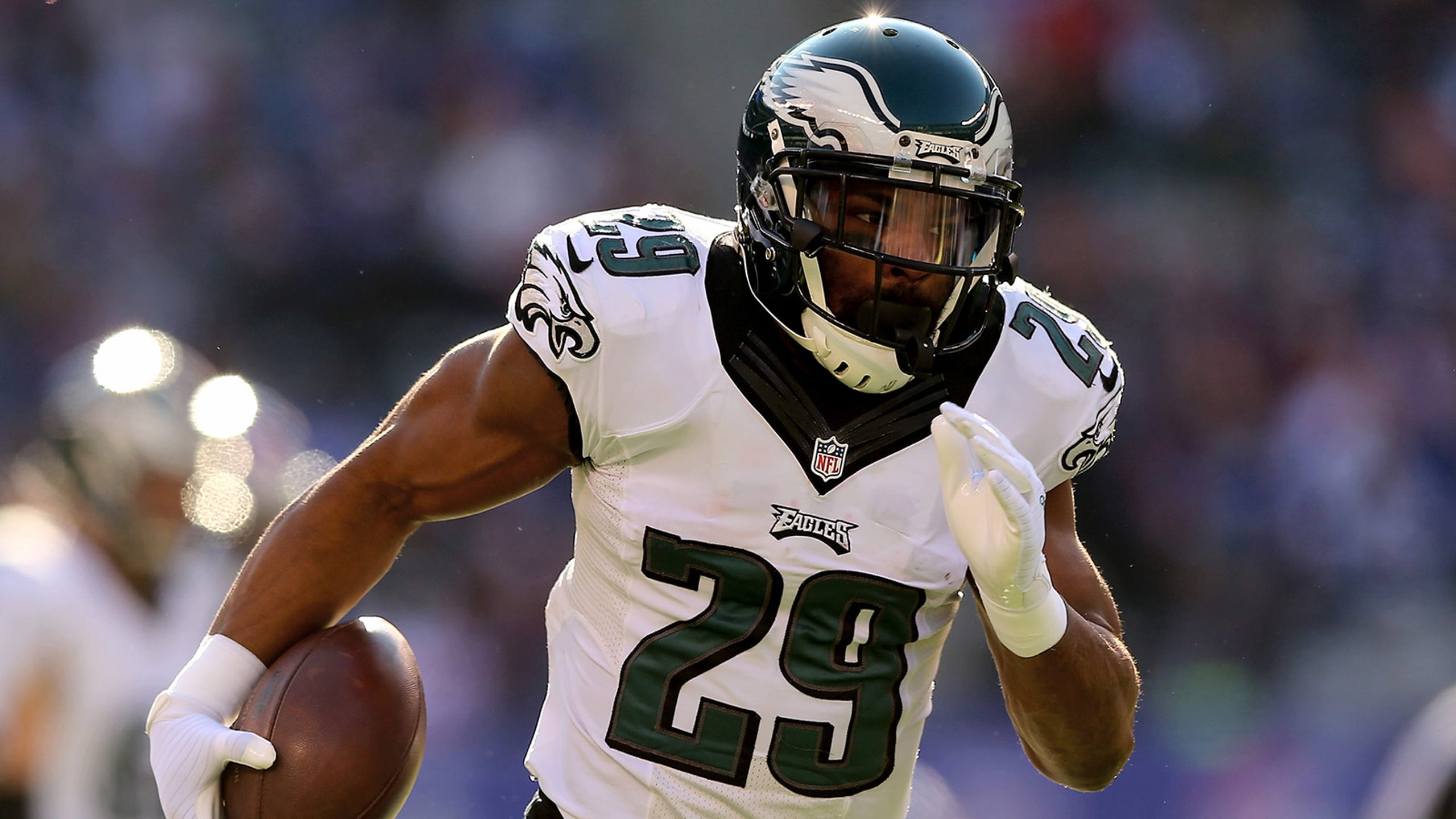 Philadelphia Eagles: 5 building blocks for 2016
BY foxsports • January 13, 2016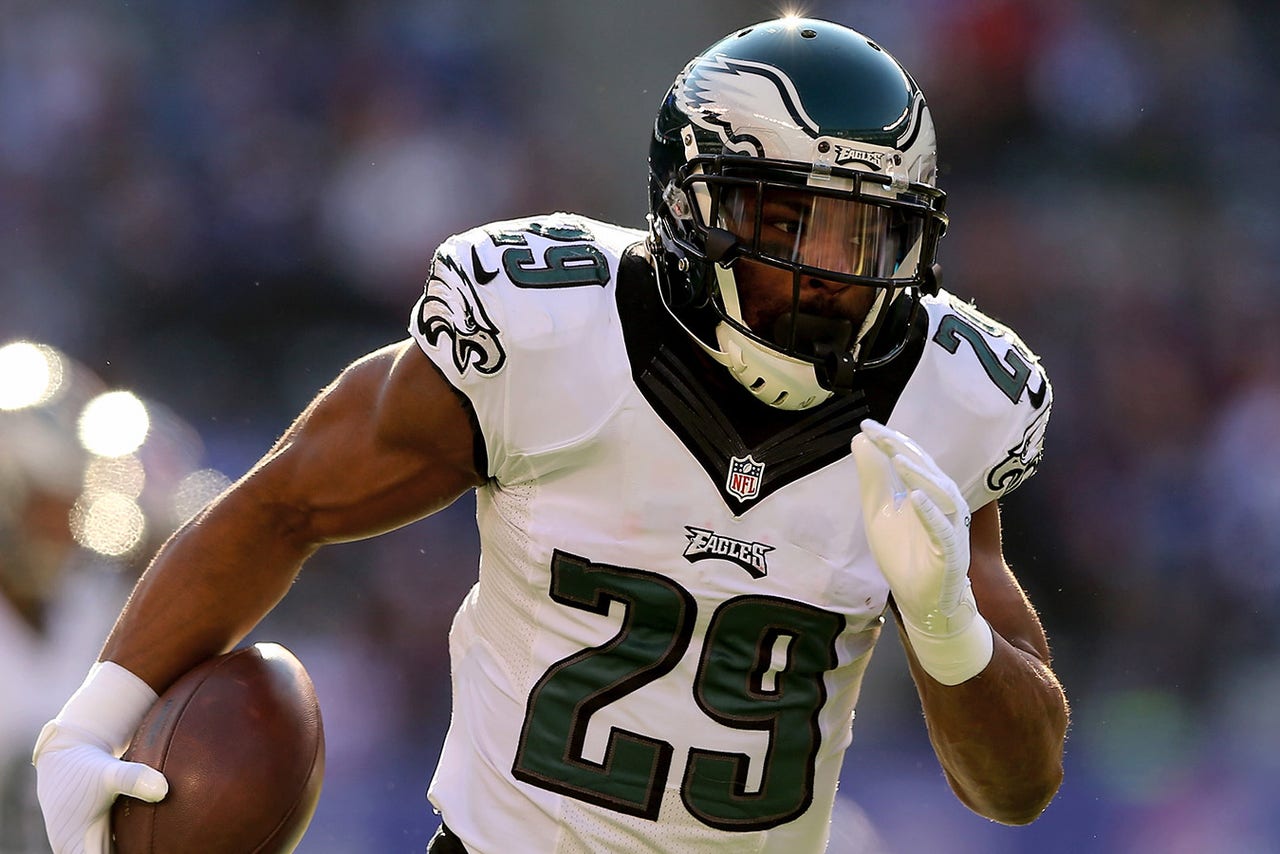 Last week, we determined the five different positions the Philadelphia Eagles needed to address. It was a rough year, but there were some occasional bright spots on the roster. And while some players underperformed, they could improve under a brand new head coach. Let's take a look at the top five players the Eagles can build around in 2016.
1. Fletcher Cox
One of the few bright spots on the Eagles this season was Fletcher Cox. The fourth-year defensive end forced three fumbles, recovered two fumbles of his own, tallied 9.5 sacks and added 50 tackles on the year. Cox is entering his last year of his contract, and if the 2016 Pro Bowler has another big year, he could get a pretty hefty pay raise in the 2017 season. That enough should be plenty of motivation for Cox, but when he's consistently given the opportunity to play a big role in the Eagles' defense, he will never disappoint.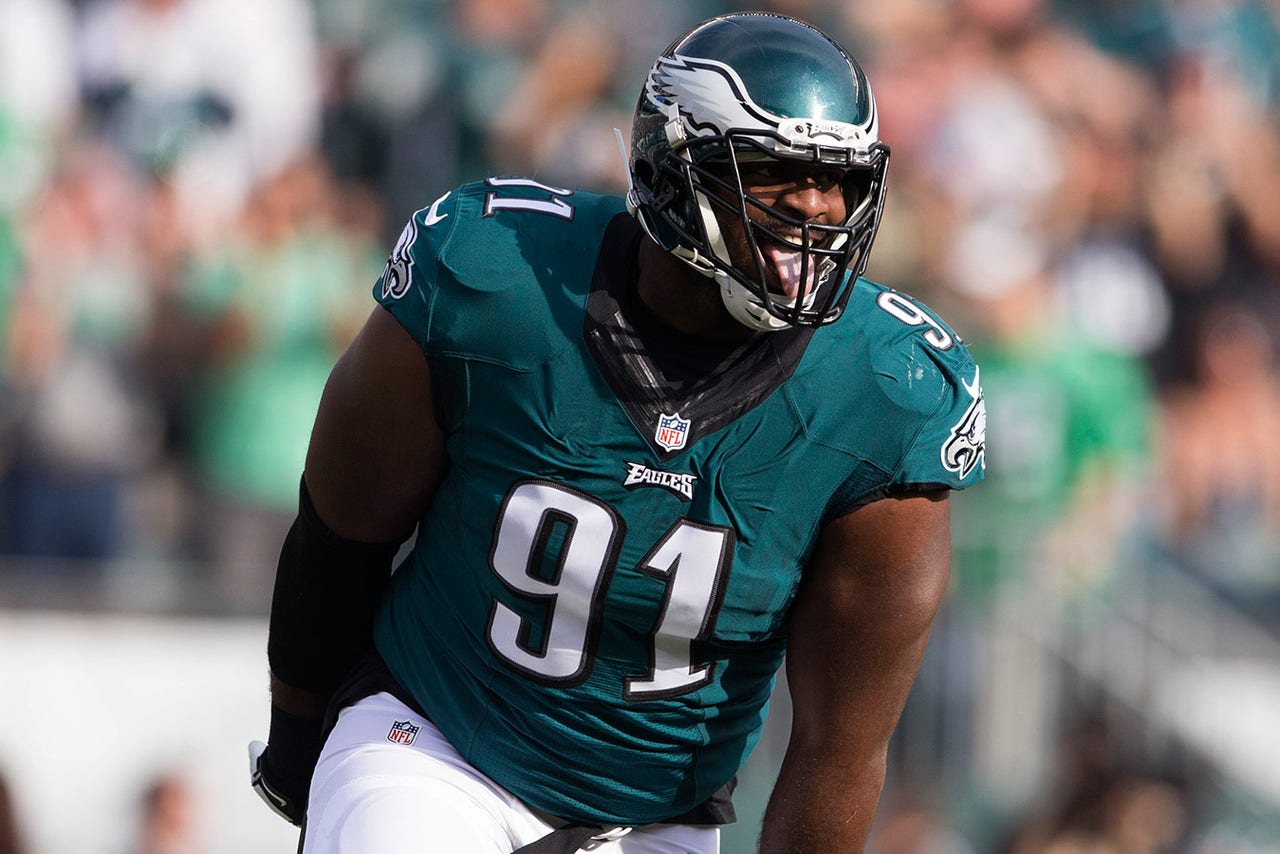 The big Fletcher Cox is a nightmare for opposing quarterbacks.
2. Malcolm Jenkins
As a whole, Philadelphia's secondary was underwhelming. Jenkins was one of the few bright spots. The safety was all over the field at all times, leading the team in tackles (87), forced fumbles (tied with Cox with three), passes defensed (10) and was second on the team with two interceptions. One of those interceptions he returned for a 99-yard touchdown against the New England Patriots. With fellow defensive back Walter Thurmond unlikely to return, Byron Maxwell's questionable first year as an Eagle and with Nolan Carroll's future as an Eagle up in the air (he hits free agency this offseason), Jenkins' role becomes all the more important to the Eagles.
3. Zach Ertz
Two players excelled in the Eagles passing game this season: Jordan Matthews and Zach Ertz. With a lack of clear-cut targets for Sam Bradford, Ertz found himself as a key player in the Eagles offense, bringing in the second-most receptions (75) on the team. That's a career high for the third-year pro, and as a result, his yardage ultimately increased. But, interestingly enough, that didn't equate to more touchdowns for Ertz, who found pay dirt just twice all season. That's because he had Brent Celek hawking away his end zone receptions. It'll be interesting to see if next season is the year Ertz truly emerges as the pass-catching receiver and end-zone target, and Celek, who is entering the final year of his contract next season, is phased out of the passing game and reduced to more of a blocking role within the offense. If that's the case, Ertz will benefit greatly.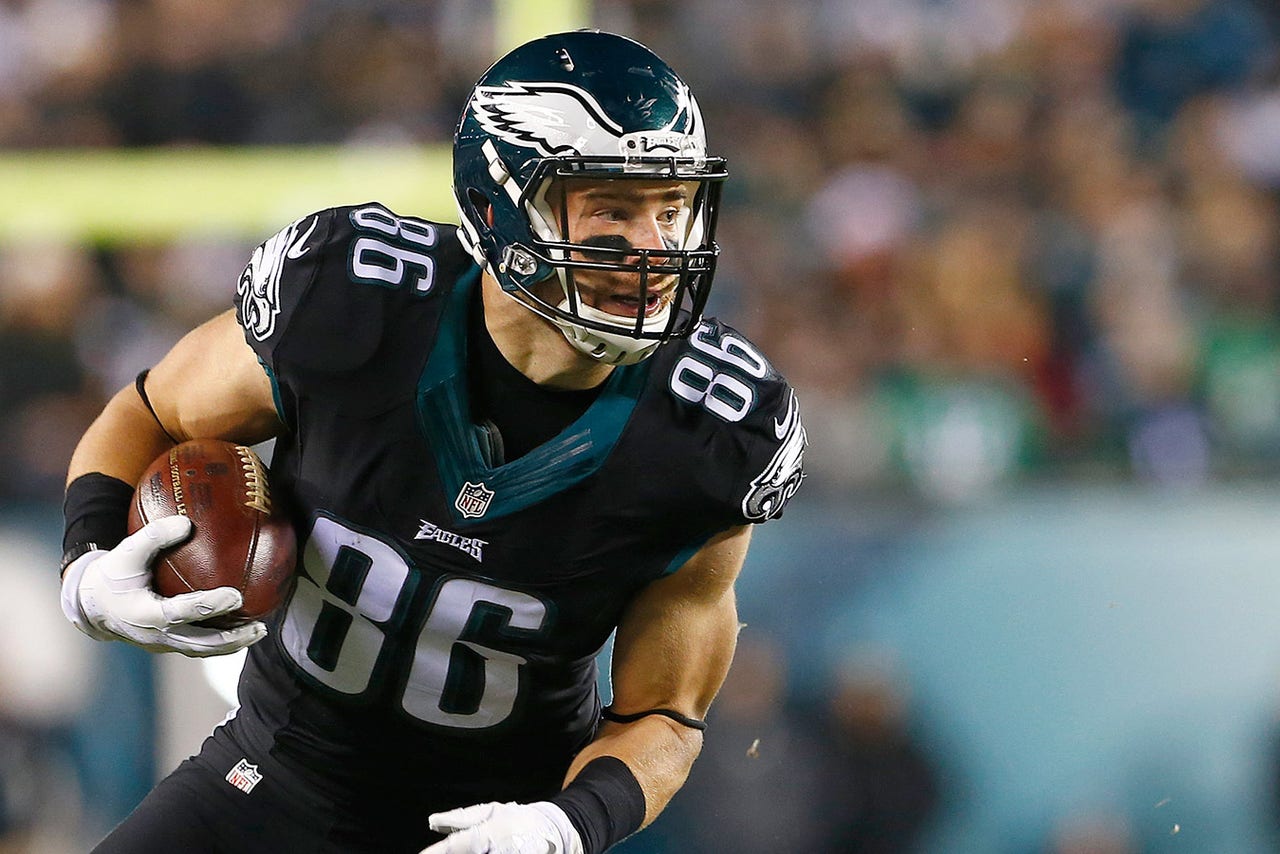 Zach Ertz's production can only rise after his standout 2015 season.
4. Connor Barwin
You know Connor Barwin is the real deal when seven sacks in a season is considered an off year. The year prior, Barwin's 14.5 sacks were the fourth highest in the NFL. Inside linebackers Kiko Alonso and DeMeco Ryans were a big disappointment (though Mychal Kendricks certainly did his part), but Barwin provided a steady mix of effective pass rushes and pass coverages. Barwin can easily regain that unbelievable production if he has the full support of his fellow front six, but that's easier said than done. Barwin's pass-rushing ability can help out all aspects of the defense immensely. With a likely questionable secondary next season, the Eagles will succeed if they have someone constantly applying pressure on the opposing quarterback. Barwin will be that guy.
5. DeMarco Murray
DeMarco Murray's first season as an Eagle was beyond disappointing. But that certainly doesn't mean the 2016 version of DeMarco Murray will be a dud. Philadelphia has a lot invested in Murray over the next four seasons, $35 million to be exact. And if Doug Pederson becomes the new head coach of the Eagles as expected, he will surely be coaxed into making sure Murray produces far more than his 702 rushing yards this past season. The Eagles have a tremendous rushing attack with Ryan Mathews and Darren Sproles. They can accompany someone like Murray well. But Murray has to be given the feature-back role, and those two can't chew into his production too much in this upcoming season. The Eagles offense will thrive through Murray, and, hey, he should be a bit more fresh come September. After all, he didn't play on that much in 2015.
Statistics provided by Pro Football Reference. Cap information provided by Spotrac.
Tommy Chalk writes about the NFL and NHL for FOX Sports. You can follow him on Twitter @Tommy_Chalk
---
---