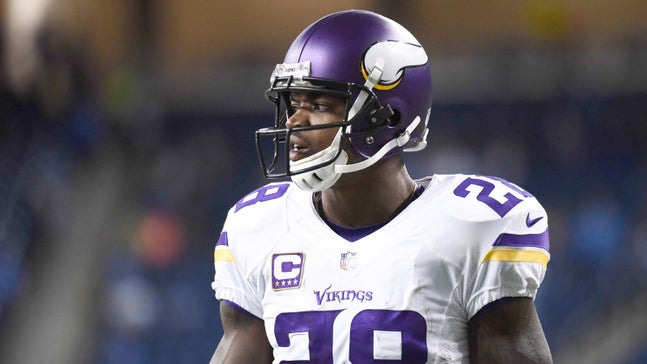 Peterson on seafood allergy: Eating shrimp is 'playing with fire'
Published
Oct. 28, 2015 2:31 p.m. EDT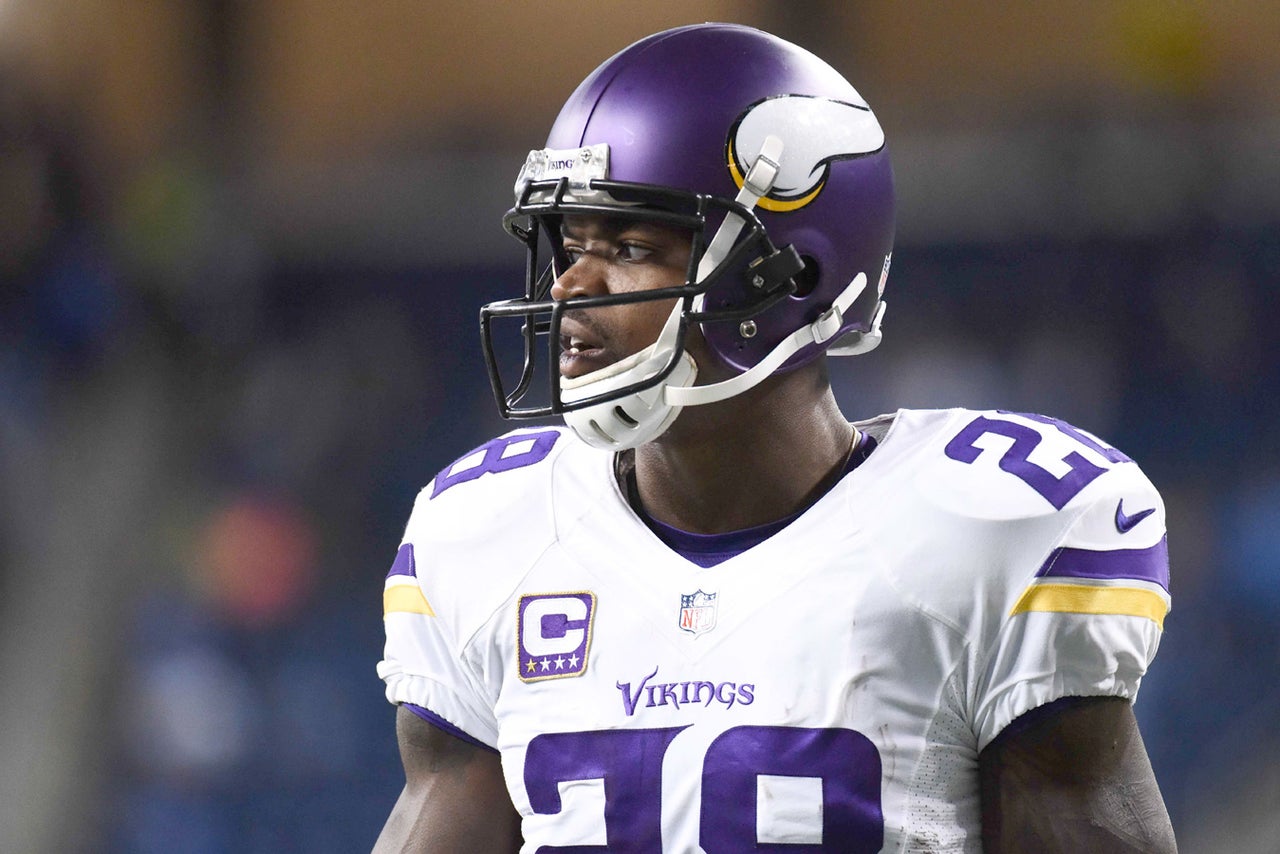 Minnesota Vikings running back Adrian Peterson tried to clear up the mystery illness that led to him being downgraded to questionable before the Detroit Lions game last weekend. He claims it was due to an allergic reaction from some shrimp he ate.
In a conference call with the Chicago media this week, Peterson said he's usually fine after eating shrimp. However, the All-Pro running back knows it is "playing with fire" to test his seafood allergy before a game, according to Kevin Fishbain of ChicagoFootball.com.
Peterson's shrimp story contradicts a report that said he became ill after accidentally swallowing his chewing tobacco on the team flight, causing him to vomit.
Either way, Peterson overcame his "questionable" status on the injury report and played just fine on Sunday against the Lions. Most of his 98 rushing yards came during a 75-yard sprint, where he looked as healthy as ever.
---
---