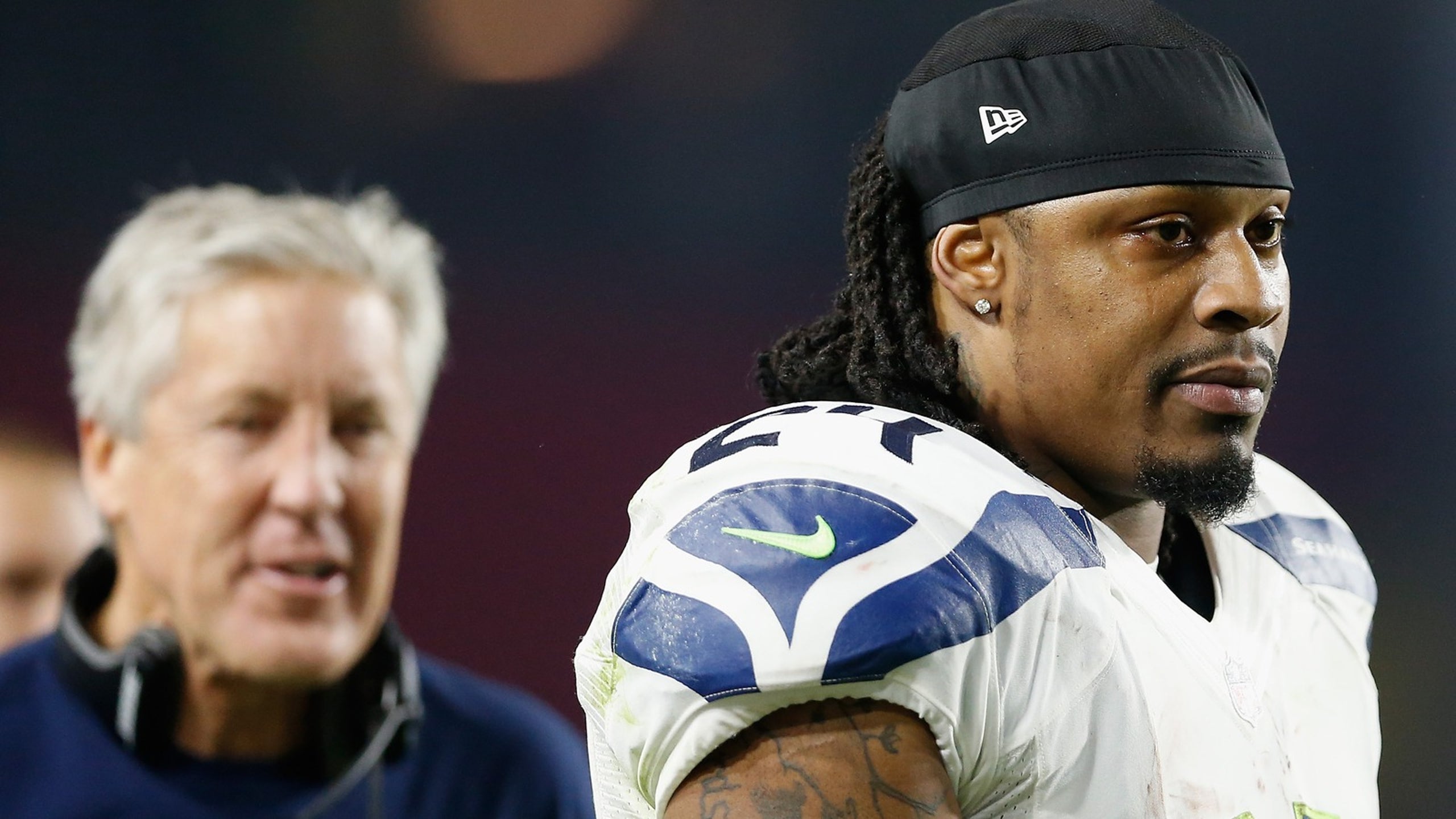 Pete Carroll on Marshawn Lynch: We don't know yet
BY foxsports • January 12, 2016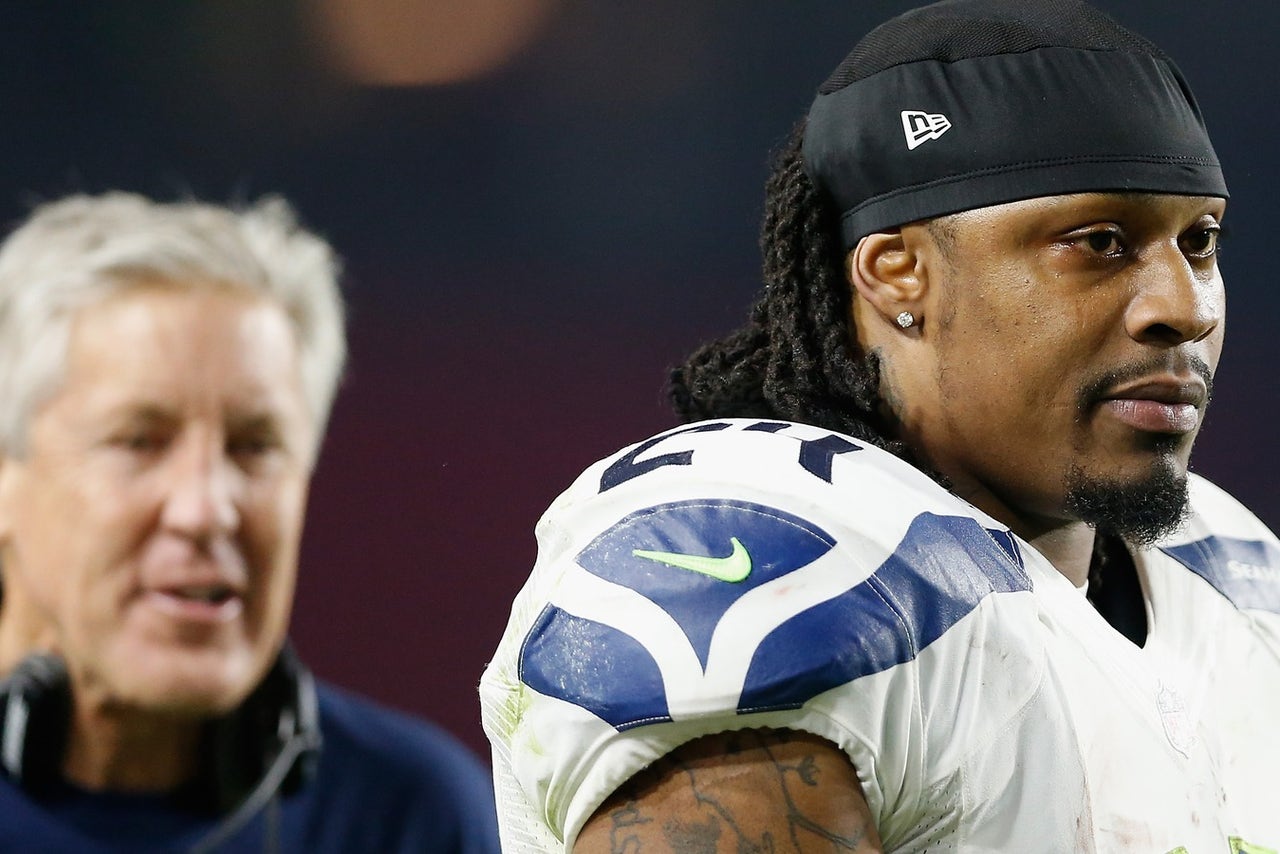 Marshawn Lynch was a surprise inactive for the Seattle Seahawks against the Minnesota Vikings last weekend after practicing throughout the week. As a result, Pete Carroll is not willing to commit to Lynch playing in the second round of the playoffs.
Carroll told reporters on Monday that Lynch can be considered day-to-day for Sunday's meeting with the Carolina Panthers in the divisional round.
"We're just going to go one day at a time, see what happens, see how it goes," head coach Pete Carroll said, per Curtis Crabtree of Pro Football Talk. "Get him out there practicing and see what that means. We don't know yet."
The Seahawks seemed very optimistic that Lynch would play last Sunday, but the veteran back decided at the last second that he would be unable to go. He has been recovering from a late-November abdominal surgery to treat a hernia.
Carroll said Lynch did not suffer any setbacks in practice last week.
"He just didn't feel like he could go. He really didn't have the confidence that he would be able to go," the coach said. "He needs to feel that he can do (all the special) things and even though he can run fast and look like he's moving, he didn't have the confidence that he could go out there, react to guys and do all that yet. There's nothing we can do about that."
This must be a frustrating situation for Seattle, which has also lost backup running back Thomas Rawls to an injury. It's possible that Lynch missed last week in hopes that he will return to 100 percent health for the remainder of the playoffs, but the information we got from one former Seahawk last week makes that seem like far from a guarantee.
More from Larry Brown Sports:
---
---