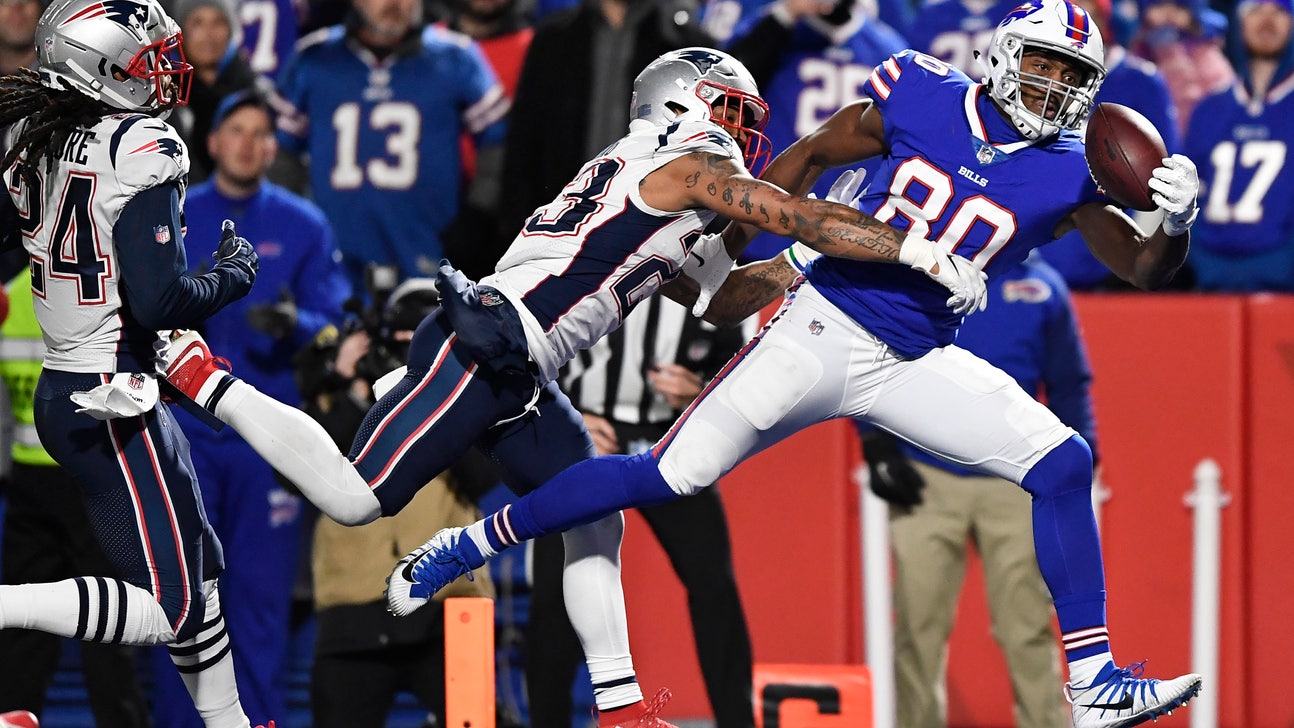 Patriots secondary expecting challenge from Rodgers, Packers
Updated
Mar. 4, 2020 8:32 p.m. ET
FOXBOROUGH, Mass. (AP) — It didn't take Bill Belichick long to recall what Aaron Rodgers did against his defense the previous time that the Packers faced the Patriots.
"He killed us," Belichick said of New England's 26-21 loss in Green Bay in 2014. "He does everything well. ... He's one of the great quarterbacks in the National Football League. No question about it."
Four years later, not a lot has changed about Belichick's affinity for Rodgers or his abilities as the Patriots prepare to host Green Bay on Sunday night.
It presents the latest challenge for a New England defense that has had issues slowing teams down this season, particularly in the secondary.
Following the departure of defensive coordinator Matt Patricia to the Lions, the Patriots have struggled with consistency in 2018.
They currently rank in the bottom half of the NFL in both total defense (25th, 383 yards per game) and passing yards allowed (22nd, 227 yards per game).
Stopping the pass was a major issue in both of New England's losses.
Blake Bortles threw for 376 yards and four touchdowns, including a 61-yarder to Dede Westbrook in the fourth quarter of the Jaguars' 31-20 win in Week 2.
A week later, Matt Stafford had just nine incompletions and passed for 262 yards and two touchdowns in leading the Lions to a 26-10 victory.
And though the Patriots were able to pull out a 43-40 win against the Chiefs, it came despite Patrick Mahomes lighting up the defense for 352 yards and four TDs through the air.
The similarities in all those games were the ability of the three quarterbacks to create time and space with their legs.
Rodgers isn't expected to be as mobile as he continues to be slowed by the knee injury he sustained in Green Bay's season opener. But he's still managed to complete 61 percent of his passes while throwing for 13 touchdowns and just one interception.
Patriots cornerback Jason McCourty was with the Titans in 2016 when they beat the Packers 47-25 in a game that saw Rodgers throw two interceptions.
But he said he isn't counting on getting anything less than Rodgers' best this time around.
"I really don't want to compare anybody to Aaron Rodgers, so I won't go that route," McCourty said. "At the end of the day, however many football games you can play in preparation to help you get ready for this guy. ... He'll probably be the best quarterback we play against this year for sure."
Likewise, Rodgers is expecting to see various defensive looks from Belichick to get him off his game.
"Bill is a phenomenal coach and he's always going to have his guys ready to play," he said. "They do a number of different things — they don't just always major in one specific thing. They're going to try to combat what you do best and take it away and get you off schedule and lock down the guys they want to take away and make you beat them with your third and fourth options."
New England's secondary has shown improvement during its five-game win streak. Part of the reason is the support it has gotten up front from the defensive line.
A week after giving up 31 points to Chicago, the Patriots responded by limiting Buffalo's offense to just six points on a day in which Tom Brady and his offense struggled.
The defense had three sacks, including two from linebacker Kyle Van Noy. But the play of the game came from safety Devin McCourty, who picked off Buffalo quarterback Derek Anderson late in the fourth quarter and returned it 84 yards for a touchdown.
New England's 11 interceptions are tied for the second-most in the league through eight weeks.
Defensive end Trey Flowers said helping the secondary find similar success against Rodgers will hinge on their ability to speed up Rodgers in the pocket.
"We definitely will need to try to contain him as much as we can," Flowers said. "You flush him out the pocket and he's still good. Keep him in the pocket and he's still great. We just gotta continue to push and get him rattled up a little bit and do the best we can."
---
---