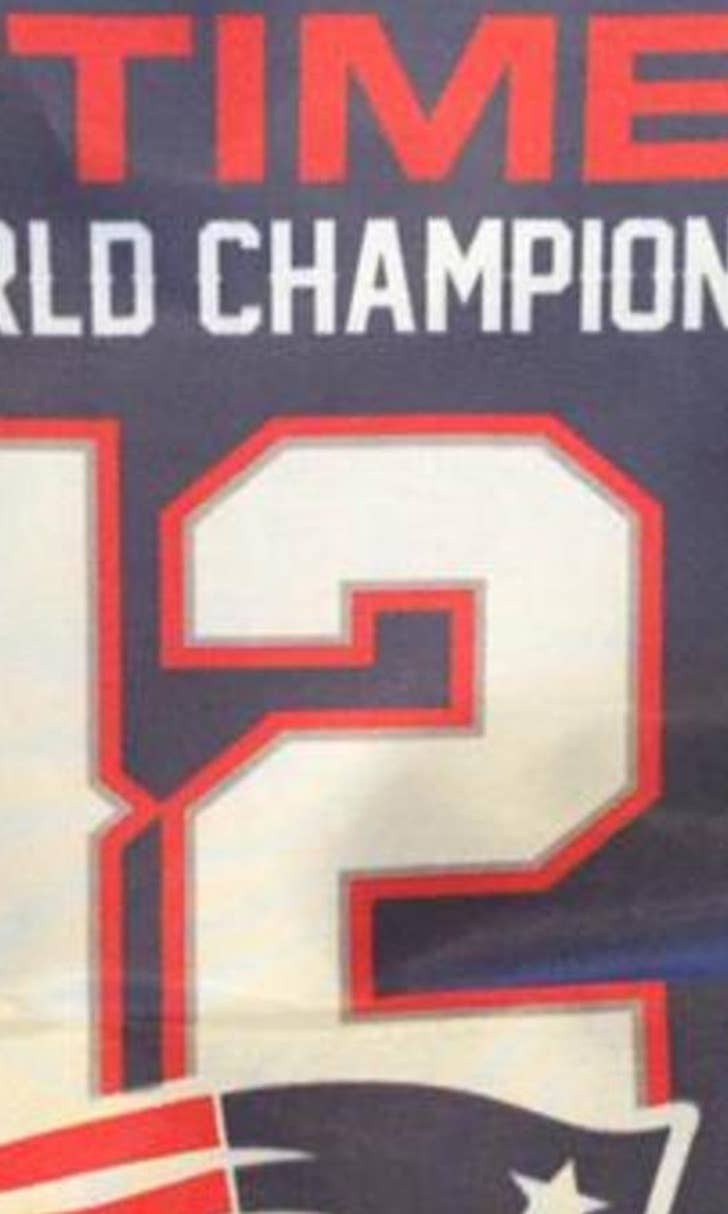 Patriots had Tom Brady banner they were planning to raise if suspension was upheld
BY foxsports • September 10, 2015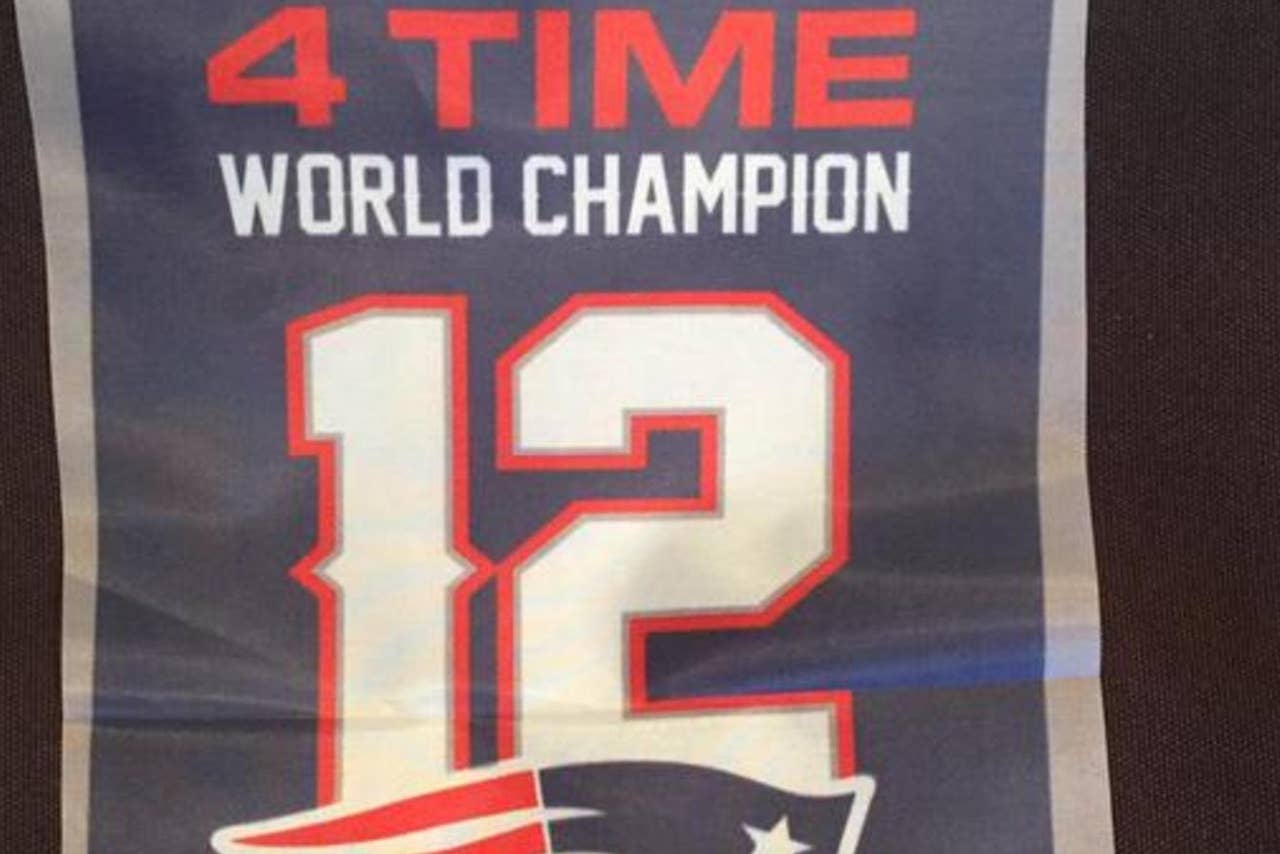 By Matt Birch
It's a good thing that Tom Brady's four-game Deflategate suspension was reversed, because otherwise, the Patriots had a plan in place that would've made the beginning of the 2015 NFL season a bit weird.
The norm is for Super Bowl winners to raise their banner before the season opener kicks off, but the Patriots were going to do things a bit differently had Brady's suspension been upheld.
Instead of raising a Super Bowl XLIX banner before their game against the Steelers on Thursday night, the team was planning to stick it to NFL commissioner Roger Goodell by using this work of art instead, via NFL Network's Melissa Stark: 

NFL fans lucked out in that U.S. District Court Judge Richard Berman reversed Brady's suspension, as they will now get to see the Super Bowl XLIX banner raised, not the Brady one. Although, the look on Goodell's face would've been priceless, even though we wouldn't have got to see it, since he's not attending the game in Foxborough.
More from The Sports Daily:
---
---