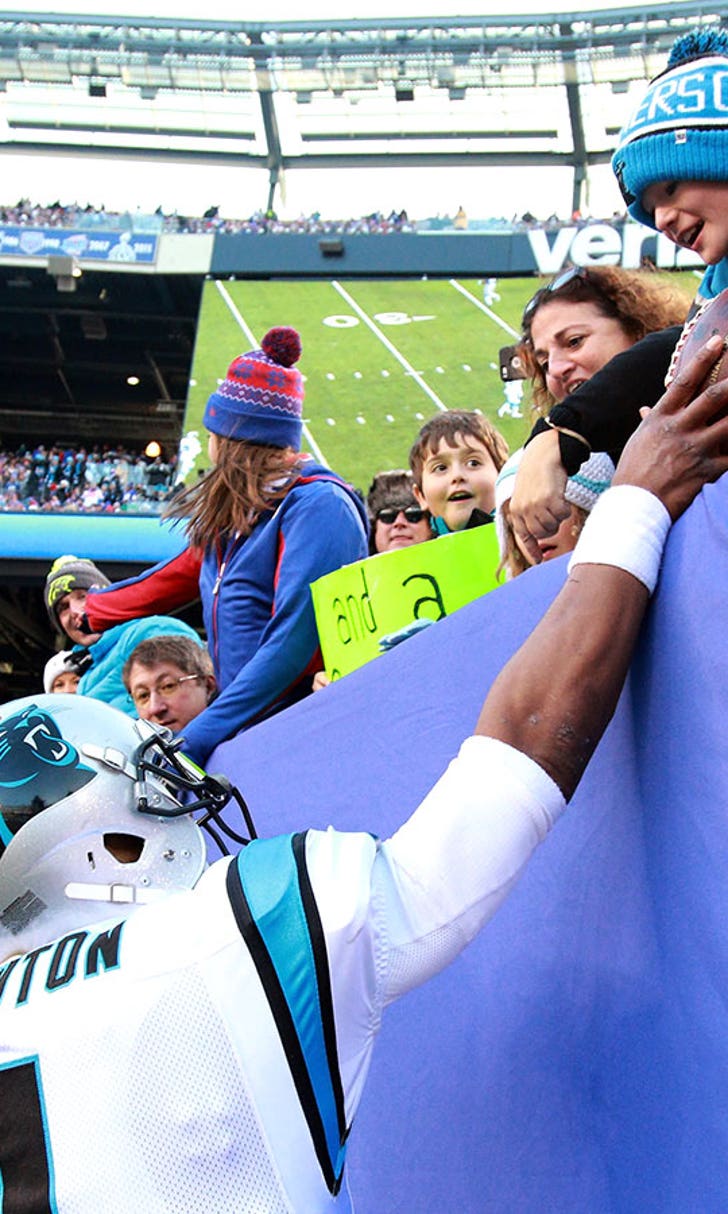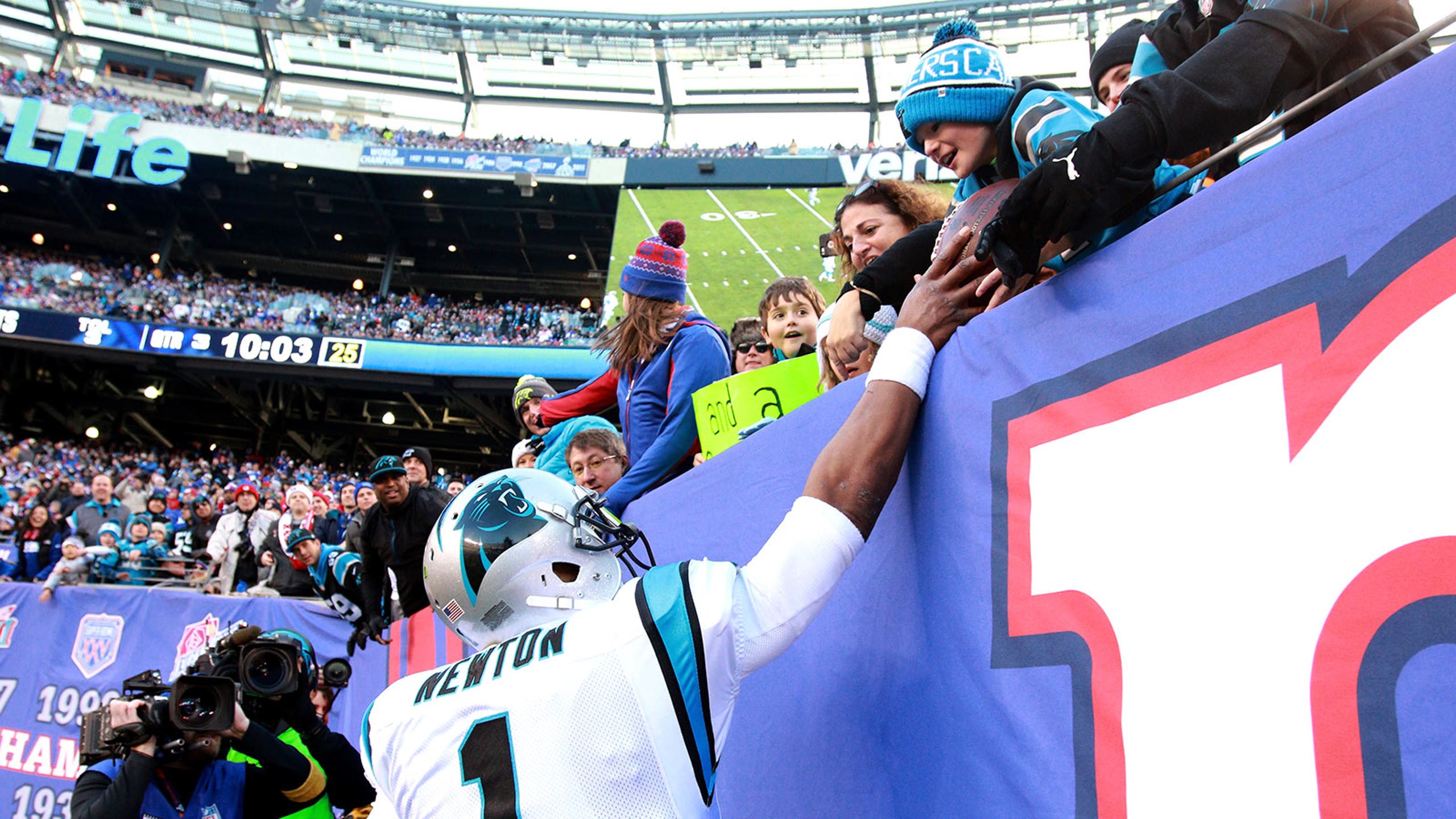 Panthers fan has better idea for Cam Newton than giving Super Bowl TD balls to kids
BY Teddy Mitrosilis • January 28, 2016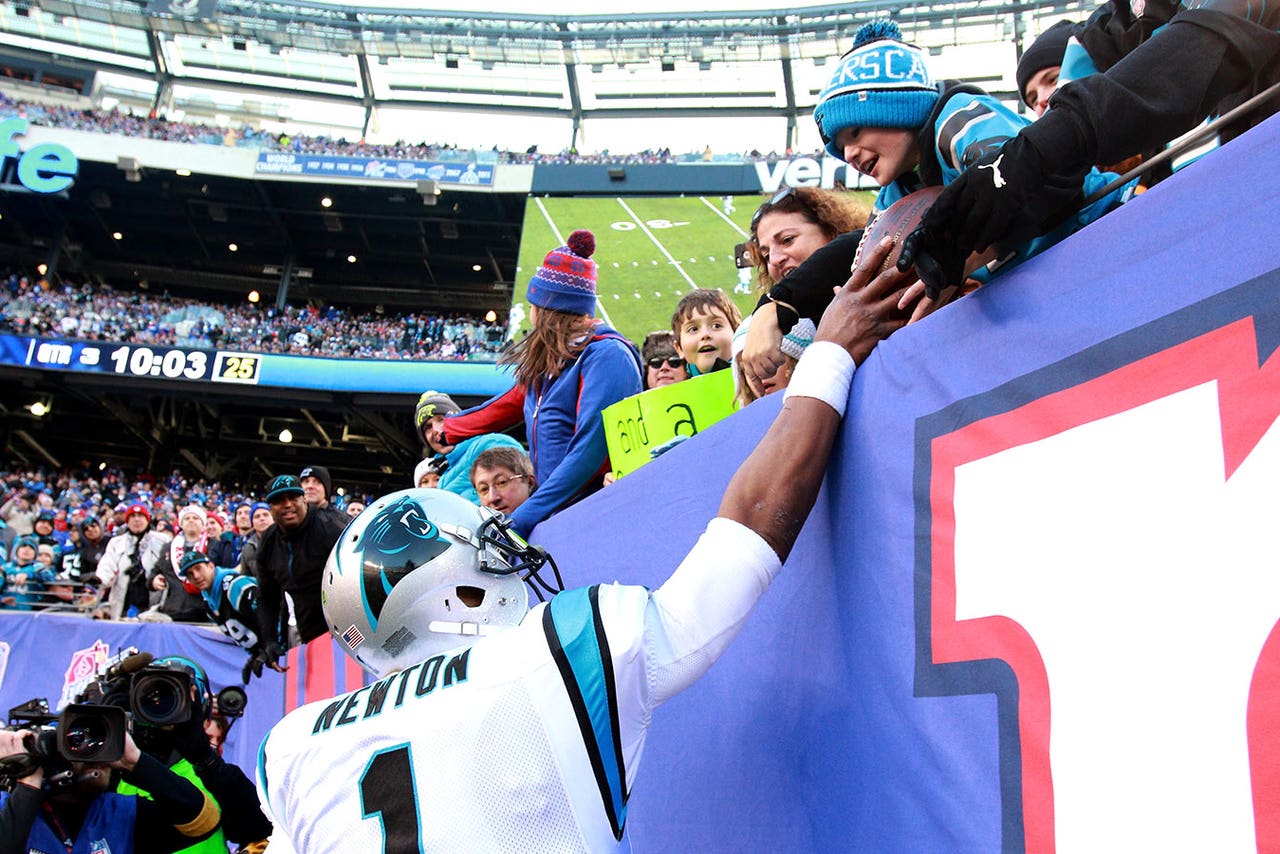 The Carolina Panthers have a ritual when they score touchdowns: Instead of keeping the football for themselves, they give it to a lucky kid sitting near the end zone.
The result is a bunch of little kids getting a memory they'll never forget, and it's awesome.
But one Panthers fan wants this habit to stop, and not because he has anything against the kids. He just thinks there's a better use for the footballs.
Mike Daisley from Charlotte sent a letter to the editor at the Charlotte Observer addressing Panthers QB Cam Newton, who is often the one giving the footballs away because he scores so many TDs (he has 50 total TDs this year).
He asks that Newton and the Panthers keep the balls and auction them off for charity with the proceeds going to children's charities in the Carolinas. Here's the letter:
That's a great suggestion, and it definitely makes sense, although there is also value in creating a moment of pure joy for these young fans getting the TD balls.
Another solution: The kids get the TD balls and other game-worn gear from Newton and the Panthers is auctioned off after Super Bowl 50. Everyone wins.
---
---