Adrian Peterson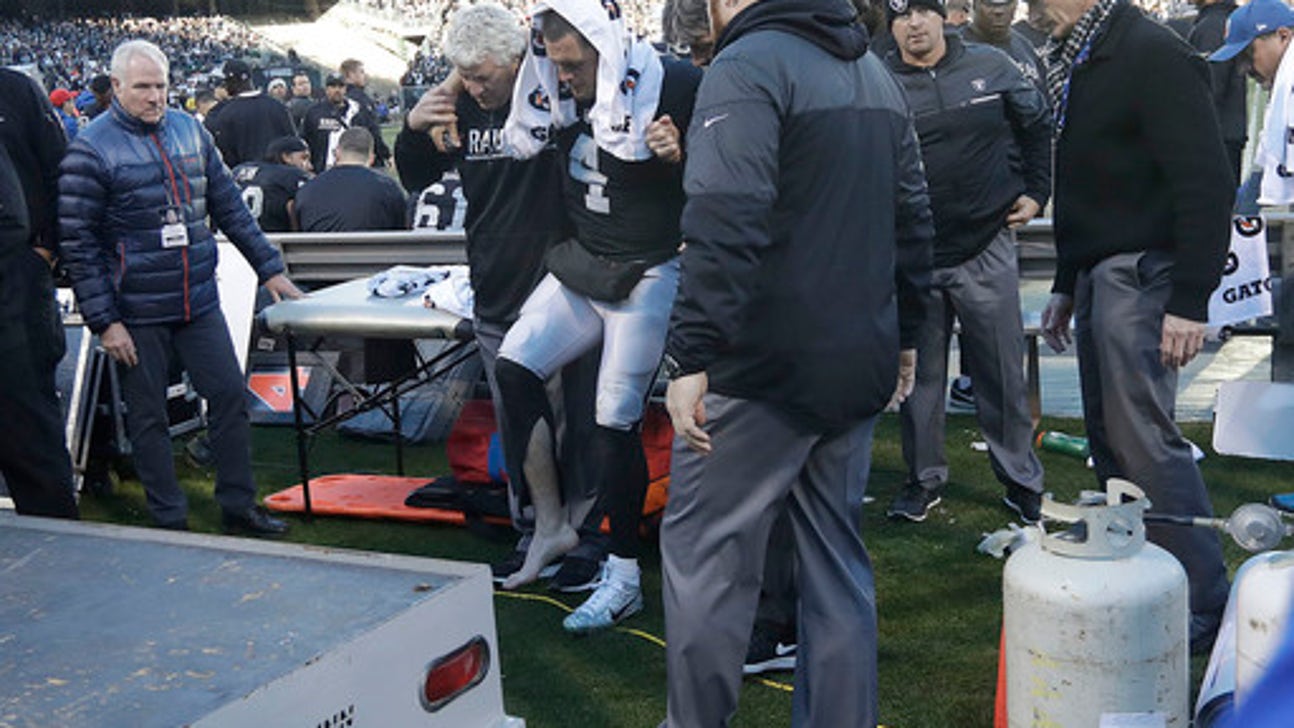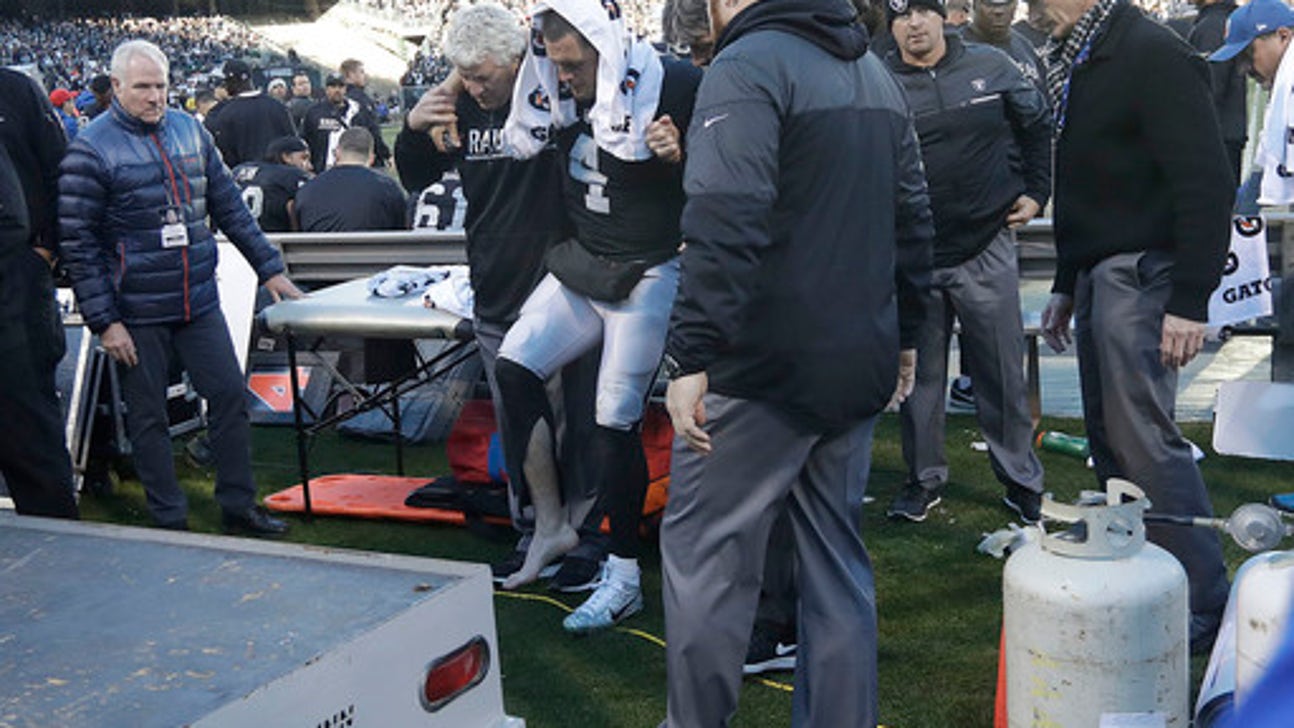 Adrian Peterson
Overreaction: No Derek Carr means no chance for Oakland
Updated
Mar. 4, 2020 7:23 p.m. ET

No Derek Carr means no chance for the Oakland Raiders.
After losing their star quarterback to a broken leg in a win over Indianapolis on Saturday, the Raiders now must turn to Matt McGloin. They go from an MVP candidate under center to a guy who went 1-5 the only time he started in 2013.
Bye-bye, Super Bowl hopes.
Suddenly that high-powered offense doesn't seem so intimidating.
The Raiders (12-3) are playing for the No. 1 seed in the AFC at Denver this week. But they would drop to No. 5 with a loss and a win by Kansas City.
Whether they are the No. 1, 2 or 5 seed, their first trip to the playoffs since 2002 should be a one-and-done experience because backup quarterbacks can't win big games.
Not so fast. It's been done before.
Jeff Hostetler led the Giants to a Super Bowl title after Phil Simms was injured with two games remaining in the 1990 season. And Doug Williams was 0-2 as a starter for the Redskins in 1987, but was 3-0 in the playoffs and threw for 340 yards and four touchdowns against Denver in the Super Bowl.
Maybe McGloin can be next.
Here are other overreactions following Week 16:
---
OVERREACTION: The Browns will beat the Steelers and start a winning streak now that they got their first win.
REALISTIC REACTION: If Mike Tomlin plays his starters, forget it. If Ben Roethlisberger and others rest because Pittsburgh is locked into the No. 3 spot, the Browns have a chance to make it two in a row.
---
OVERREACTION: Seattle's loss to Arizona cost them a chance to go to the Super Bowl because they're 2-4-1 on the road and now will likely have to win twice on the road in the playoffs.
REALISTIC REACTION: They beat the Patriots in New England. That's proof they can beat any team.
---
OVERREACTION: Dontari Poe is a better QB than Tim Tebow.
REALISTIC REACTION: Just because Chiefs coach Andy Reid called Poe's TD toss a ''bloated Tebow pass'' doesn't mean the 346-pound defensive tackle has real QB skills.
---
OVERREACTION: Terry Bradshaw will help the Steelers win another Super Bowl because his comments about coach Mike Tomlin inspired the team.
REALISTIC REACTION: When the game is on the line, nobody will care what Bradshaw said about Tomlin.
---
OVERREACTION: Tony Romo will get the Broncos back in the playoffs next year.
REALISTIC REACTION: He's still playing for the Cowboys.
---
OVERREACTION: Trading a first-round pick for Sam Bradford was the worst move in 2016.
REALISTIC REACTION: If the Vikings didn't lose Adrian Peterson and half their offensive line, they'd be in the playoffs. It's not Bradford's fault Minnesota is 2-8 since a 5-0 start.
---
OVERREACTION: Aaron Rodgers was right. The Packers are going to run the table all the way to another Vince Lombardi Trophy.
REALISTIC REACTION: They'll have to win in Seattle, Atlanta or Dallas. Won't be that easy.
---
For more NFL coverage: http://www.pro32.ap.org and http://www.twitter.com/AP-NFL
---
Follow Rob Maaddi on Twitter: https://twitter.com/AP-RobMaaddi
---
---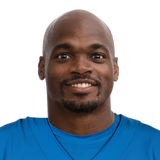 Get more from Adrian Peterson
Follow your favorites to get information about games, news and more
---