Odell Beckham Jr. brushes off his coach's plea to control his emotions
BY foxsports • September 29, 2016
Odell Beckham Jr. was asked by his head coach to control his emotions so he wouldn't be a distraction. But the star New York Giants wideout apparently isn't going to change his approach, not even for Ben McAdoo.
"Nah, I'm not really ... I'm in a great place right now," Beckham said Thursday, via ESPN. "Mentally, physically, spiritually, there is not really much that bothers me at all, to be honest. So I'm going to go out and play football the only way I've ever known how to play, try my best to be the best teammate you possibly can.
"At the end of the day, you play for the guys that wear the jersey. They're the ones who take the field with you, who you share the blood, sweat and tears with. I'm just going to go out and be who I am."
McAdoo made it a point to call out Beckham's outbursts during Sunday's loss to the Redskins.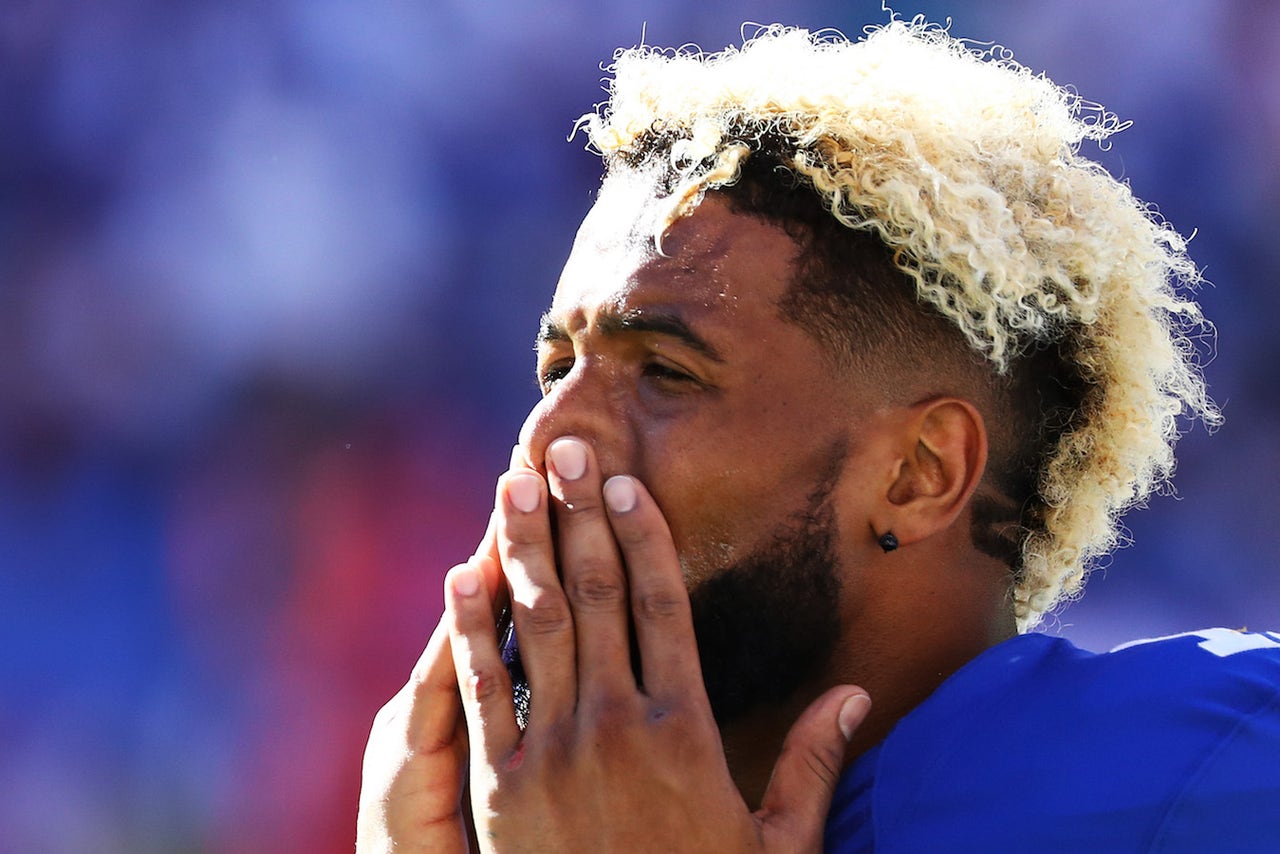 "He needs to control his emotions better and become less of a distraction to himself and to his teammates," McAddoo said Monday. "It's our job to help him with that process and maturing."
Beckham was far from composed against Washington. The Pro Bowl wideout was facing corner Josh Norman in their much-anticipated rematch after their heated matchup toward the end of last season.
Beckham was seen hitting the field-goal net and at one point appeared to be crying on the sideline. But the 23-year-old isn't planning on changing his approach in the Giants' Week 4 game against the Vikings, basically dismissing McAdoo's request earlier this week.
"He said, she said," Beckham said. "I'm not really concerned about anything but the Minnesota Vikings."
---
---