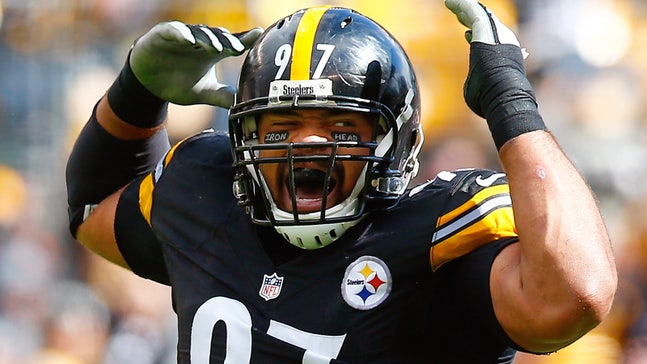 NFL's uniform policy a tough fit for players supporting causes
Published
Oct. 28, 2015 3:48 p.m. ET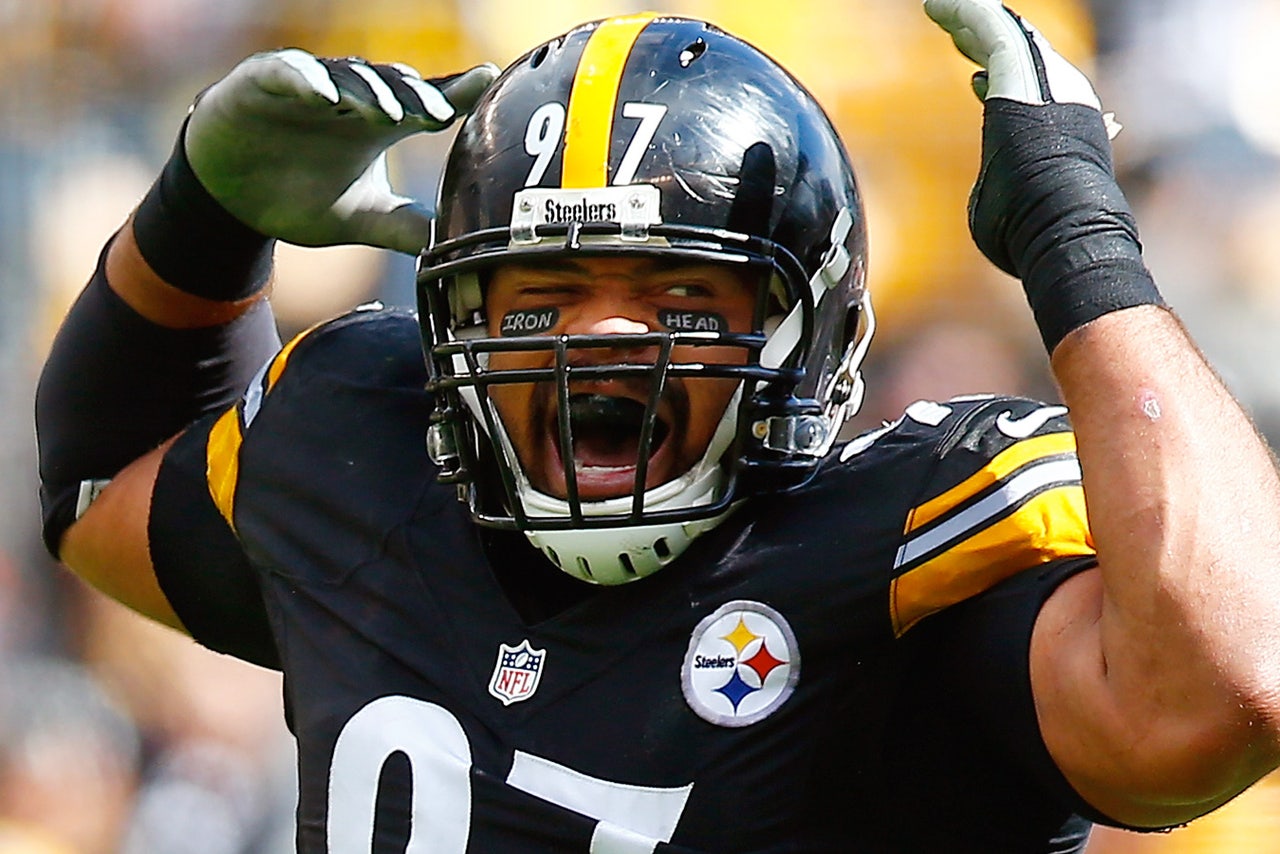 Late in his nine-year tenure as a member of the New York Giants, Justin Tuck met Evan Sullivano, a football-loving 10-year-old boy who was nicknamed "Brick" by his Pop Warner teammates because of his toughness.
Sullivano was battling leukemia and struck up a friendship with Tuck, who began to wear a green "Brick Strong" bracelet on the field during games. It was a story that Tuck, now with the Oakland Raiders, still wears the bracelet in honor of Sullivano, who passed away in 2010.
Except you'd never know by watching a game. Not anymore, anyway. The band is now hidden.
Not because Tuck wants it that way but because that's the NFL's preference.
"At first, they were saying I couldn't wear it, so I just wear it under my glove," Tuck, who is on injured reserve after suffering a season-ending pectoral injury earlier this month, wrote in a text message to FOX Sports on Wednesday. "Now they really don't bother me about it."
The NFL has long had an issue with players wanting to pay tribute to people or causes during games while enforcing its strict uniform policy.
After Johnny Unitas passed away in 2002, then-Colts quarterback Peyton Manning wanted to wear Unitas-like black, high-top cleats for the following game. He asked the league and was told he'd be fined a significant amount — higher than the standard fine — if he defied the NFL's decision.
In 2013, then-Bears wide receiver Brandon Marshall was fined $15,000 for his green cleats, which he wore to draw attention to Mental Health Awareness Week.
This year, the uniform violation policy has once again become a hot topic.
Three Pittsburgh Steelers players have committed violations for causes they felt were dear to their heart:
● Defensive end Cam Heyward twice wore eye black with the words "Iron Head" in honor of his father who died of bone cancer, which netted fines of $17,363 that were later reduced on appeal.
● Running back DeAngelo Williams, whose mother died from breast cancer, wore "We will find a cure" and the breast-cancer ribbon on his eye black, drawing him a fine of $5,787, according to the NFL Network.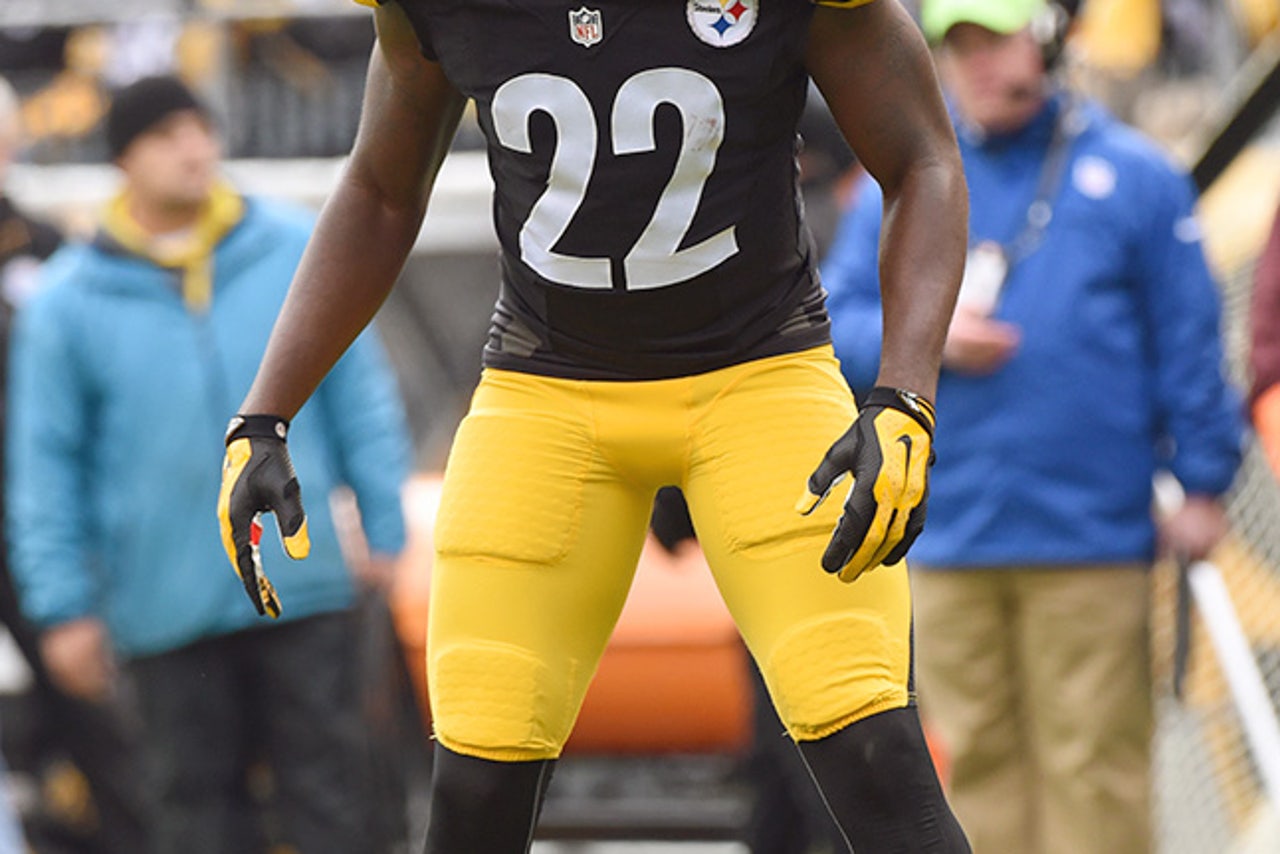 William Gay's purple shoes drew attention to Domestic Violence Awareness Month -- a cause the NFL supports -- but still ran afoul of the league's uniform policy.
● And cornerback William Gay, whose mother was killed by his stepfather, wore purple shoes to draw attention to Domestic Violence Awareness Month, resulting in a fine of $5,787.
Gay's agent Jerrold Colton told FOX Sports that Gay will not appeal the fine.
"That doesn't mean we agree with it," Colton said.
NFL VP of football operations Merton Hanks declined a request to be interviewed on the recent run of fines.
But it doesn't take official comment from the league to figure out why it takes such a hard stance on these issues. If it looks the other way on a few personal messages, where does it draw the line on others?
Two years ago, following the shootings in Sandy Hook, players around the league wrote personal messages to the families and in honor of the victims on their cleats and elsewhere on their bodies. The league did not fine any of the players that week.
The NFL also allows its players to wear pink during October in support of breast cancer awareness, though a skeptic would note the NFL also sells pink team merchandise. There are no profits to be had when an individual sports his own gear.
What rankled Colton, though, is the NFL ran an anti-domestic violence commercial in which Gay was featured during a game that resulted in a fine because Gay was supporting that very same cause.
"You can't let everybody just go off on their own causes," Colton said. "However, I think some judgment has to be exercised where the NFL knows it has issues in this case. They utilized the good name and work of my client to support the cause and then took $5,787 out of his pocket.
"The NFL has stepped up to some extent in the last year-plus between the Ray Rice incident, the Adrian Peterson incident and the Greg Hardy incident. They recognized it was an image problem and internal problem. This is not some random, personal cause."
Colton is suggesting the league take a smarter reactionary approach. But even a more proactive approach doesn't solve the issue.
Say, for example, a player has a cause to support or a message to convey and petitions the NFL to request permission to wear something on game day. Common sense suggests the league could enact guidelines and work with the players to approve such tributes if they can work to keep them small enough that they don't interfere with the team's uniform yet significant enough that a player can get his message across.
But it's a slippery slope, as there are countless possibilities for messages the league wouldn't want out there.
Jan. 16 is National Religious Freedom Day. If a player wanted to wear a Satanic symbol during a playoff game because it reflected his beliefs, that probably wouldn't go over too well. How can the league draw the line there but not for a colored wristband to honor a late friend or family member? Now, we're talking about freedom-of-speech and discrimination issues. All the NFL is trying to do is make sure everyone is dressed the same for a game.
There are ways for players to express themselves off the field, but game day is when they have their biggest audiences. Maybe allowing them to determine where their fine money gets directed would satisfy some issues. Currently, the NFL decides which charities benefit from the fines it collects.
As of now, the league's strategy seems to be to quietly fine guys behind the scenes and not address the issue publicly. That's not making the issue go away, nor is it forcing players to back down. In some cases, like Tuck's, they're hiding their tributes. So until someone on either side comes up with a creative solution, players will continue to defy the league office.
At a hefty rate each time.
---
---