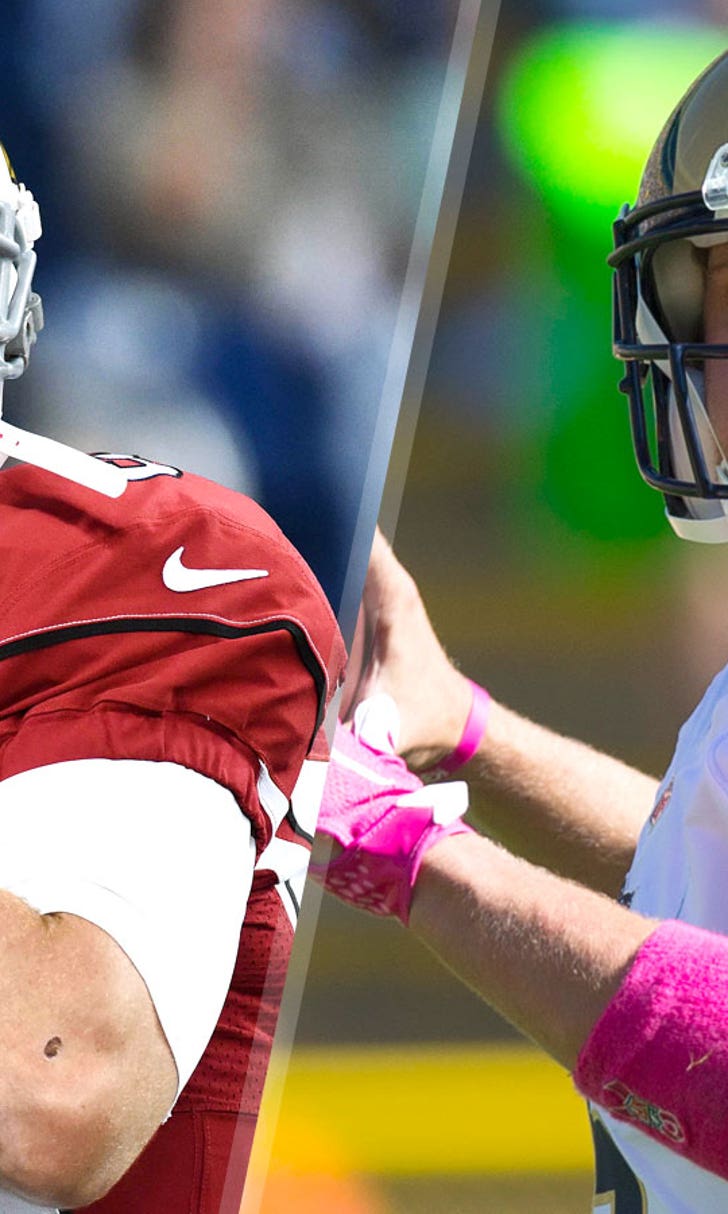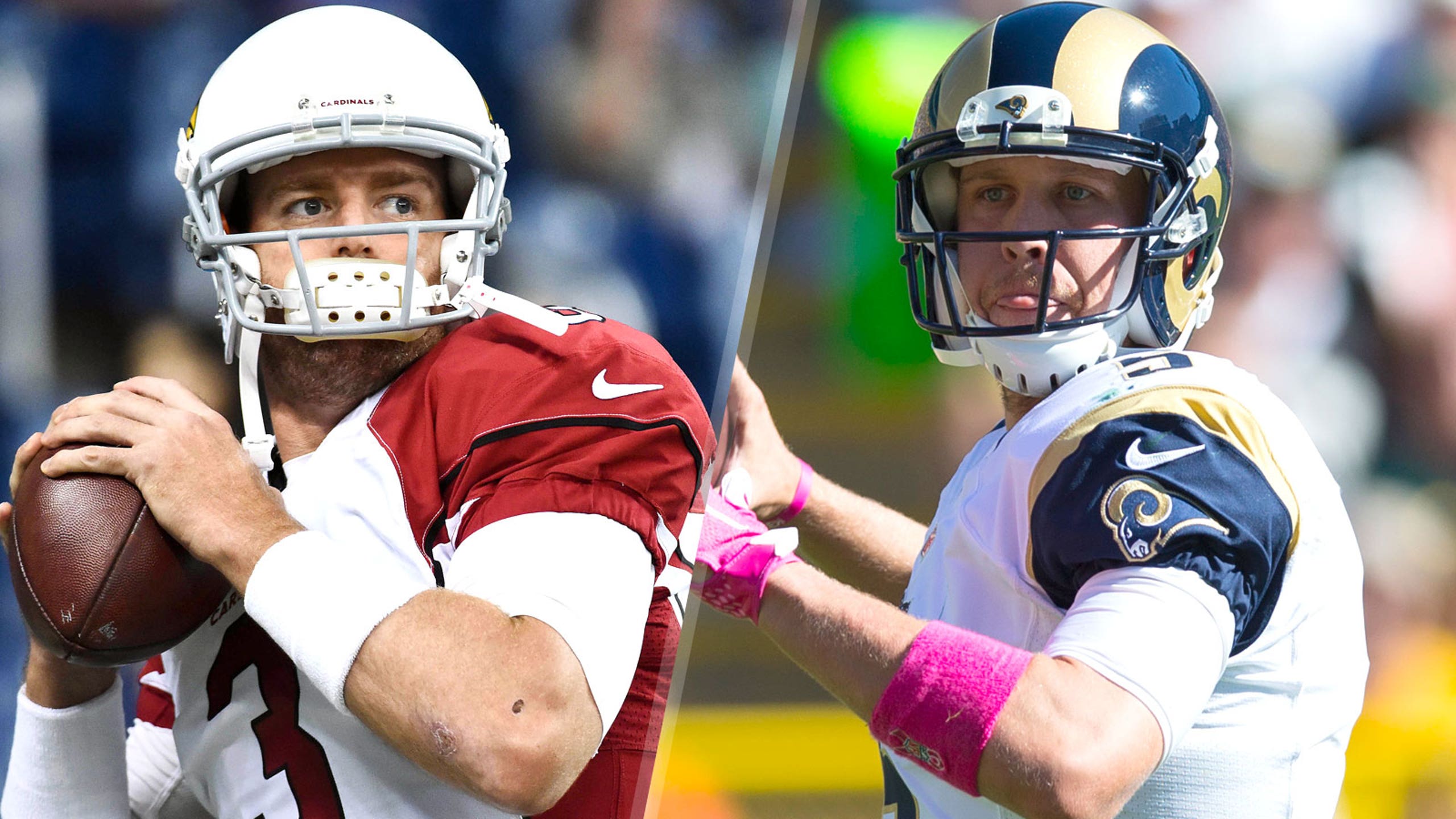 NFC West Stock Market: Week 6
BY foxsports • October 13, 2015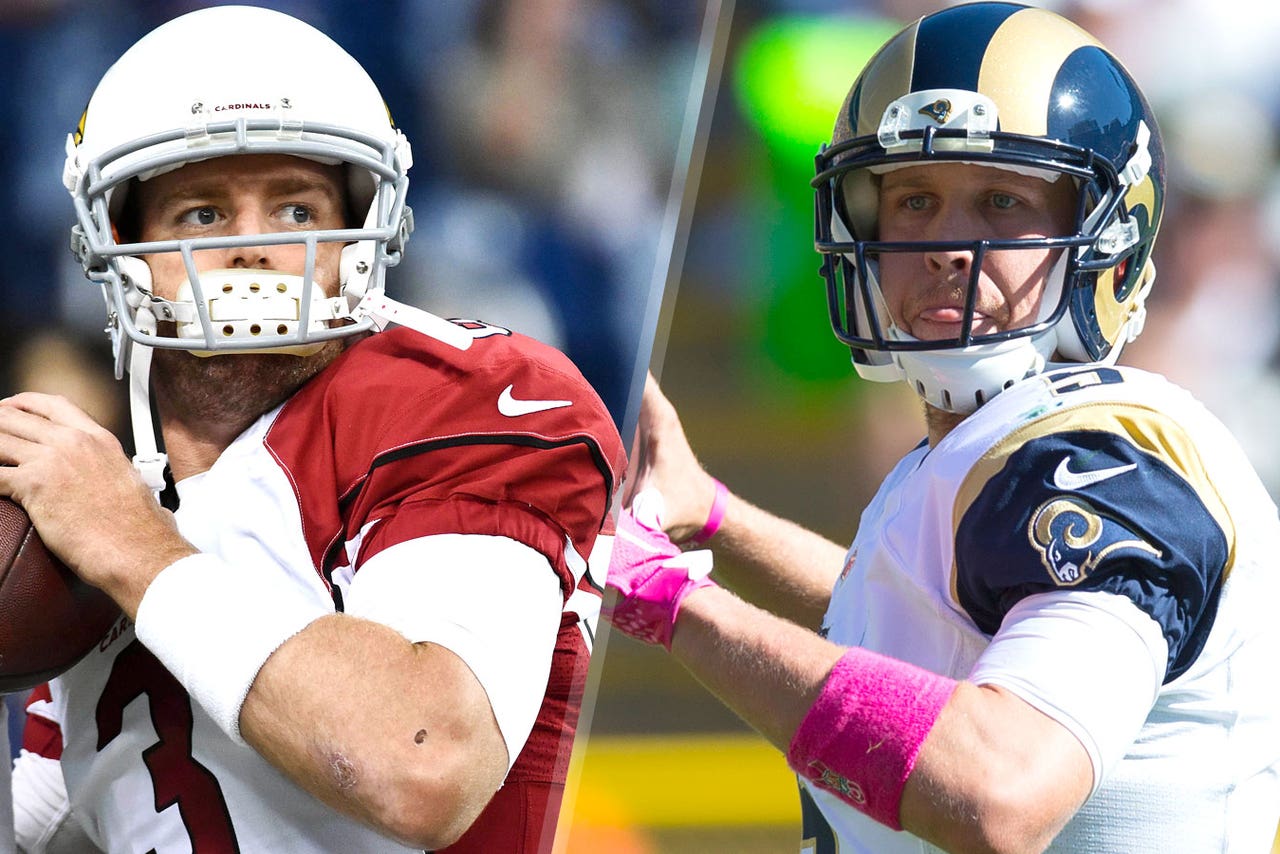 The NFL regular season is more volatile on a week to week basis than the stock market. One team who lost by several touchdowns the week before can follow up the next week with a blowout victory. Players who are responsible for the blame one week could be responsible for a game-winning play the very next game.
With Week 5 of the regular season in the books, let's take a look at three NFC West players who saw their stock rise, and three NFC West players who saw it fall as we get set for Week 6.
Three Up
Carson Palmer, quarterback, Cardinals
Palmer had trouble getting his team into the end zone in a Week 4 loss to the Rams, but he was steely efficient in Sunday's blowout at Detroit. Palmer threw for 161 yards and three touchdowns as the Cardinals scored TDs on all five trips in the red zone. Palmer established season highs in passer rating (154.2) and completion percentage (78.6) while moving into a tie with Aaron Rodgers for the league lead with 13 TD passes.
Thomas Rawls, running back, Seahawks
Making his second start in place of an injured Marshawn Lynch, Rawls did his best Beast Mode imitation by rushing for 169 yards and a touchdown in Sunday's loss at Cincinnati. Rawls averaged 7.3 yards per pop, helped in large part by a 69-yard TD run in which he split three defenders and ran through a tackler. It showed Rawls could carry a full load after he was held to 48 yards in his first career start.
Anquan Boldin, wide receiver, 49ers
Boldin had been all but invisible in Weeks 3 and 4, catching a combined five passes for a total of 28 yards as the 49ers managed only 10 points in losses to the Cardinals and Packers. He introduced himself to the offense in a big way in Sunday night's loss at the Giants, hauling in eight receptions for 107 yards and a touchdown. It marked the first 100-yard performance for Boldin since Nov. 23.
Three Down
Nick Foles, quarterback, Rams
Foles once threw two interceptions in an entire season with the Eagles in 2013, but he doubled that total in one ugly afternoon in Green Bay. Under duress for much of the game while playing behind a shaky offensive line, Foles not only was picked off four times but completed only 11-of-30 passes for 141 yards. Even that total was inflated by a last-minute 68-yard completion as Foles finished with a woeful 23.8 passer rating.
Kam Chancellor, safety, Seahawks
The return of Chancellor from a contract holdout appeared to galvanize Seattle's defense, which permitted a combined three points in back-to-back wins in Weeks 3 and 4. Then came a fourth-quarter meltdown in which Chancellor and the Seahawks were unable to hold a 17-point lead against the Bengals. Chancellor, in particular, could not contain tight end Tyler Eifert, who finished with eight catches for 90 yards and two TDs.
Kenny Britt, wide receiver, Rams
Given the performance by his quarterback, it's little surprise Britt was not productive, but he's completely fallen off the radar in the past two weeks. After reeling in seven catches for 102 yards in a Week 3 loss to Pittsburgh, Britt has disappeared. Sure, he's been dealing with a shoulder injury, but the veteran does not have a reception in two games.
---
---