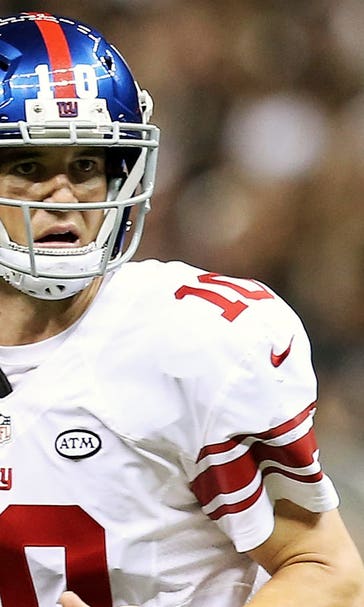 NFC East Division Notebook: Midseason Awards
November 3, 2015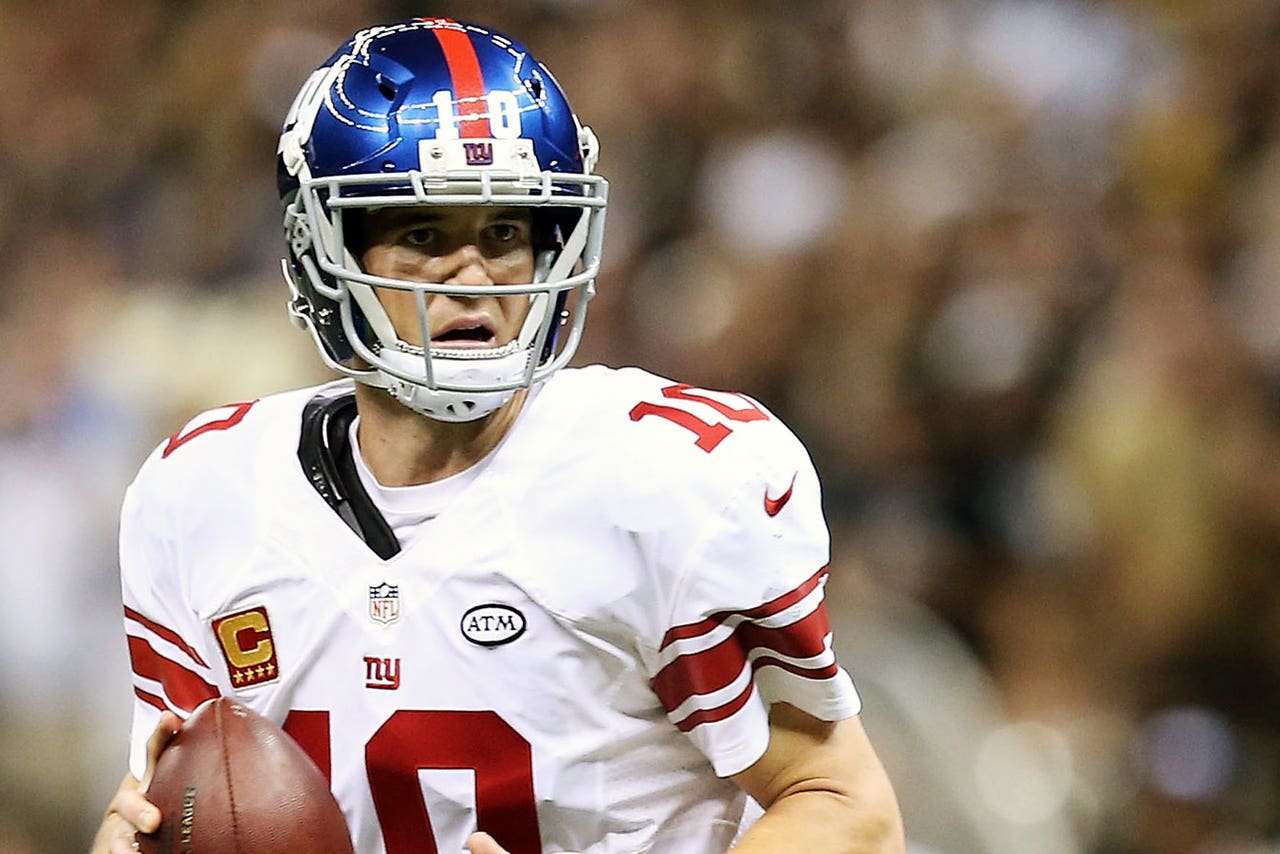 We're halfway through the 2015 NFL regular season, and we're no closer to naming a favorite to win the NFC East division.
The New York Giants lead the division, but their defense is on pace to allow the second most total yards in NFL history. The Philadelphia Eagles have improved in pass defense, but they have struggled to find an offensive identity. The Washington Redskins have been this division's Jekyl and Hyde team. And of course, the Dallas Cowboys -- the 2014 NFC East champions -- have dealt with injuries to offensive centerpieces Tony Romo and Dez Bryant.
Without further ado, let's review the best and worst of the NFC East Division play thus far.
Midseason MVP: Eli Manning, quarterback, New York Giants
Despite dealing with different injuries to his top three wide receivers, top two tight ends and his left tackle, Eli Manning is on pace for arguably the best season of his career. Through eight games, Manning has 17 touchdowns and just four interceptions with 2,126 passing yards and has completed 66 percent of his passes. He has the fourth-most touchdown passes in the NFL, and the sixth-fewest interceptions thrown among quarterbacks who have not missed a start. The Giants' defense is on pace to allow the second-most yards in NFL history, but Manning's play has helped the team find a way to win four games.
Unsung Hero: Tyron Smith, left tackle, Dallas Cowboys
This Cowboys' regular season has been so dominated by stories about injuries and off-the-field incidents that left tackle Tyron Smith's dominant play has been lost in the shuffle. It's no surprise that Smith is playing well -- he was an All-Pro in 2014 -- but in 2015 he has emerged as arguably the best offensive tackle in the NFL.
Smith has allowed just four total quarterback hurries and zero sacks in seven games this season. Per Pro Football Focus, Smith has graded out as the best run-blocking tackle in the NFL. The Cowboys haven't been able to generate a consistent passing attack without Tony Romo, but it's not because the backup quarterbacks haven't been protected well.
Best Offseason Acquisition: Walter Thurmond, safety, Philadelphia Eagles
The Eagles brought in two new defensive backs via free agency this offseason -- one cost them $63 million and other just $3.25 million. The cheaper option was Walter Thurmond, and through the midseason point, he has been the much better player. After playing cornerback for the first five seasons of his career, most were surprised to see Thurmond lined up at safety when the Eagles opened up spring practices.
His promotion to the starting lineup at safety has rebirthed his career. There have been just a few safeties better than Thurmond in 2015, and he has contributed in all three phases -- in pass coverage, run defense and as a blitzing defensive back. Only three safeties have more interceptions than Thurmond's three, and he has defended seven passes.
Best Rookie: Jordan Hicks, inside linebacker, Philadelphia Eagles
It was supposed to be a redshirt season for rookie third-round pick Jordan Hicks. The first-year inside linebacker joined a crowded group that included DeMeco Ryans, Mychal Kendricks and Kiko Alonso. When early-season injuries forced both Kendricks and Alonso out of extended action, Hicks got the call. He has since emerged as one of the Eagles' best defenders and a leader in the middle of the defense. Despite not playing a full role until Week 3, Hicks has racked up 43 combined tackles, a sack, a forced fumble an interception and three fumble recoveries. He is all over the place, and his play has prompted Eagles linebackers coach Rick Minter to compare him to a young DeMeco Ryans.
Biggest Disappointment (team): Philadelphia Eagles
Given free rein to execute a major roster overhaul, Eagles head coach/general manager Chip Kelly built a roster in his vision to fit his system. In the process, neglected to address the offensive line in the draft or free agency. The Eagles were left with two new starting guards after releasing one of NFL's best left guards, Evan Mathis, and injuries along the interior have further weakened the group up front. Sam Bradford is a rhythm thrower with limited mobility, but he has been careless with the football and inaccurate on intermediate pass attempts.
After the Eagles allocated a large chunk of their salary cap to running back DeMarco Murray, the NFL's leading rusher in 2014 has just 307 rushing yards through seven games. Rookie Nelson Agholor has been injured, and even when healthy, he did not replace what Jeremy Maclin did for the offense in 2014. Despite having the pieces to fit Kelly's unique scheme, the offense looks out of sync and the Eagles have been nothing more than an average team through Week 8.
Biggest Disappointment (player): DeMarco Murray, running back, Philadelphia Eagles
As first noted by CSN Philadelphia's Rueben Frank, Murray's 3.5-yards-per-carry average is lower than that of any Eagles running back through seven games since the 1998 season. It's also a lot lower than Murray's 2014 average of 4.7 or his 2013 5.2 clip.
When the Eagles have committed a game plan that uses a high percentage of power-run blocking plays, Murray has succeeded. We saw this in Week 6 against the Giants when Murray had his first and only 100-yard rushing game as an Eagle. However, Kelly's scheme thrives on the stretch and sweep running plays, and they don't exactly fit what Murray is best at. Ryan Mathews, averaging 6.1 yards per carry, may prove to be the best fit in this scheme over the second half of the season.
Player To Watch Out For In The Second Half: Greg Hardy, defensive end, Dallas Cowboys
Through just three games, Hardy has three sacks, eight solo tackles, a forced fumble, a pass defensed and an interception. He has been charted by Pro Football Focus with six additional quarterback hits and 12 hurries overall. This should come as no surprise -- Hardy has 30 sacks over his last 35 regular season games. Per Pro Football Focus, Hardy is has also been a strong run defender his entire career, and that hasn't changed in his first three games as a Cowboy. In the second half, look for Hardy to emerge as the NFC East's best defensive player overall.
Final Standings Prediction
Dallas Cowboys 8-8* Division winner based on tiebreaker
New York Giants 8-8
Philadelphia Eagles 7-9
Washington Redskins 5-11
*All advanced stats on quarterback pressures are from Pro Football Focus
---
---