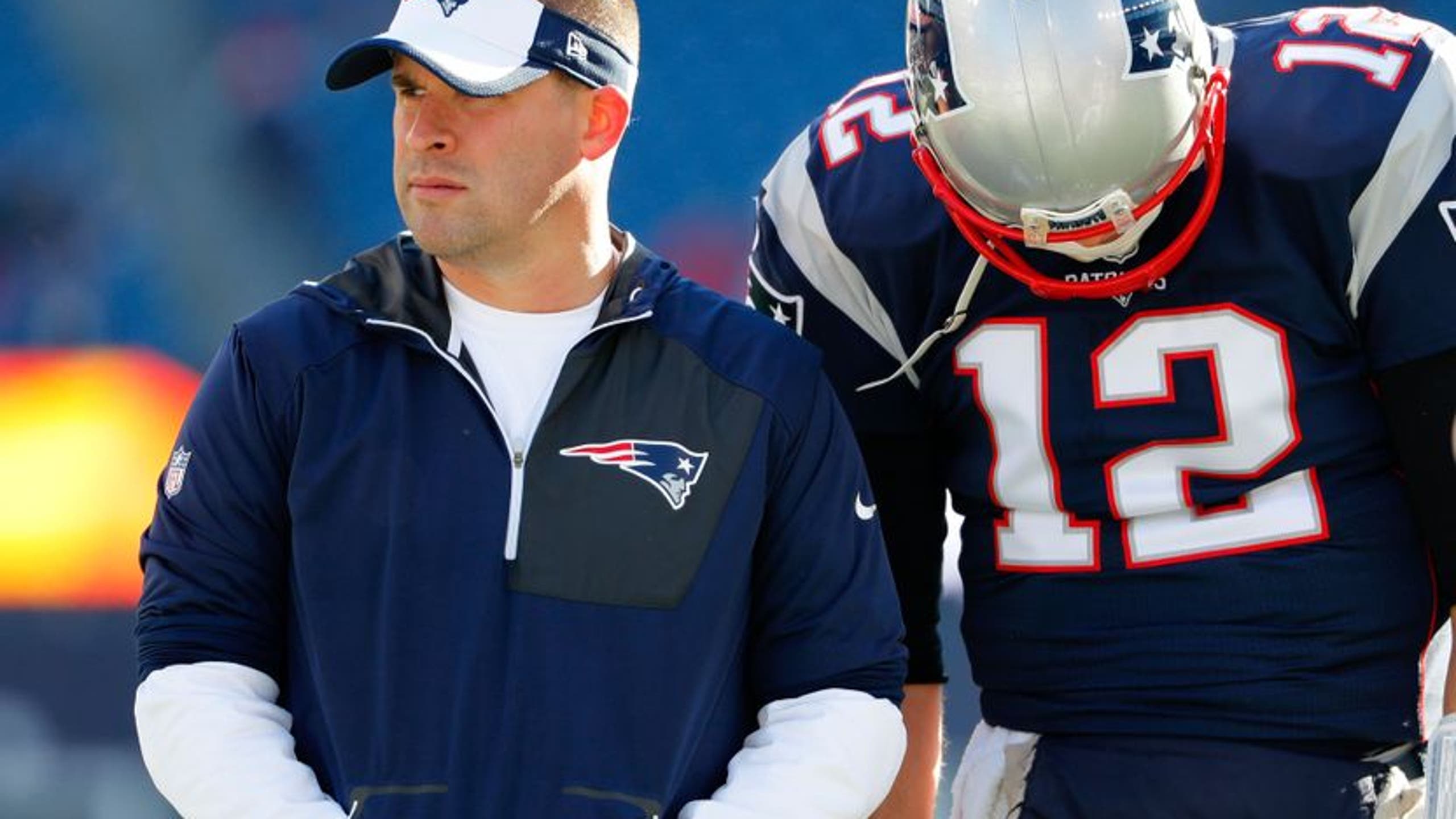 New England Patriots: Josh McDaniels Helping His Head Coaching Stock
BY Fansided and James Caughlin/FanSided via Musket Fire • December 16, 2016
New England Patriots offensive coordinator Josh McDaniels is once again finding his name being mentioned for potential head coaching openings in the coming offseason.
When teams are looking at him as a potential leader of their franchise, this season is going to be a big help for his case with the hurdles he has had to navigate.
Starting of course with the four-game suspension of Tom Brady and the shoulder injury suffered by backup Jimmy Garoppolo, McDaniels had to get three different quarterbacks ready to go in the first five weeks. In that time, his best skill position player in Rob Gronkowski missed time with various injuries and has had other moving parts to deal with. In a time of uncertainty, however, he has been able to rely on other areas of the group to step up.
Without a doubt, the biggest surprise this year has been the performance of the running game. Last season, it was an afterthought as the team could not gain any sort of traction, even against the Colts. This year, in conjunction with the return of offensive line coach Dante Scharnecchia the running game has been a major upgrade over previous seasons. There was always going to be a need to rely on LeGarrette Blount over the first four games but what has been surprising is the willingness to go back to him since Brady came back.
It has understandably been relegated to second string since you want the best player on your offense handling the ball as much as possible. When they have needed Blount and company to produce, they have, more often than not been able to do so. Against the Los Angeles Rams on the opening drive, faced with fourth and one, Blount was able to bounce a sure first down outside and turn it into a long touchdown run. That added running threat has also had a positive impact on Brady, as he has not been needed on as many short yardage plays to perform a desperate sneak and allow the defensive linemen to get an extra shot at him.
On top of the running game, McDaniels has showcased his creativity in the passing game when it comes to personnel groupings and play calls. There have been times where he has outsmarted himself, such as trying to run a pistol offense in week one of 2014 against Miami or lining up Michael Williams out wide on the opening play of the AFC Championship last season. For the most part though, he has avoided that temptation to try and be creative just for the sake of showing off and has kept calling plays that move the chains.
Coming up this weekend is a huge test against a Broncos defense that gave them fits in both meetings last season. McDaniels has been given a blueprint by other teams about possible ways to produce against that stingy front. By doing that and keeping Tom Brady's MVP hopes alive, and his hopes of getting another head coaching job will go up.
More from Musket Fire
This article originally appeared on
---
---