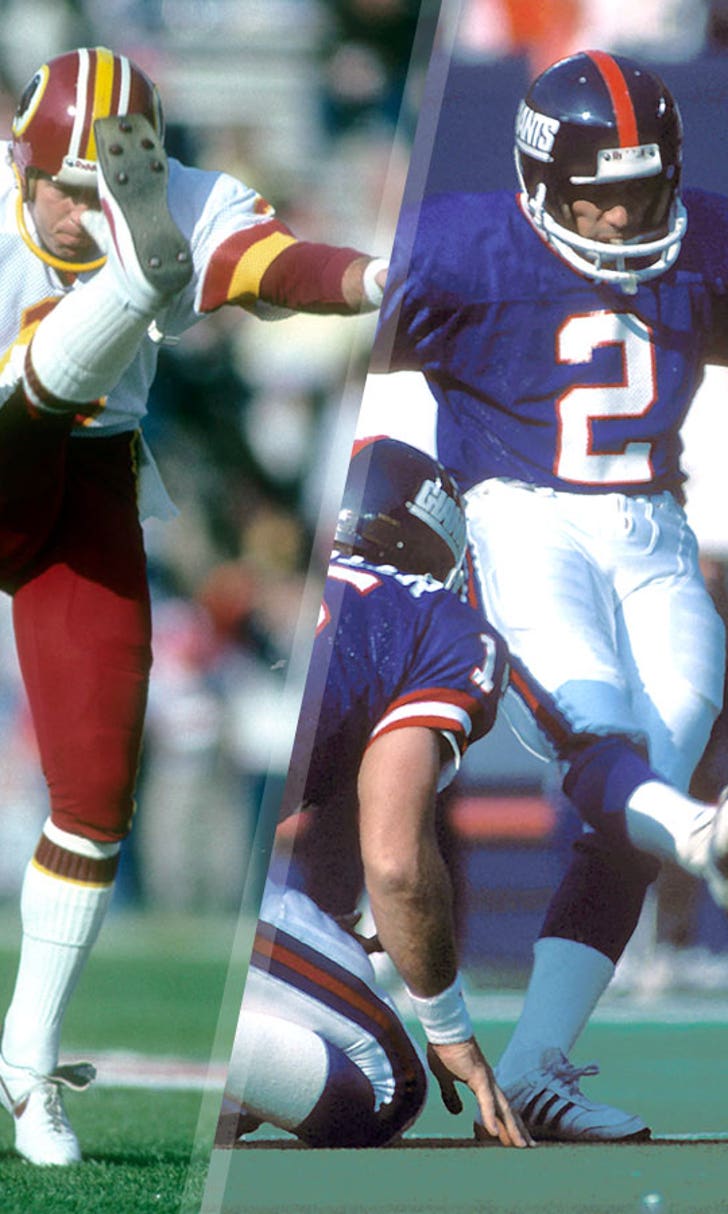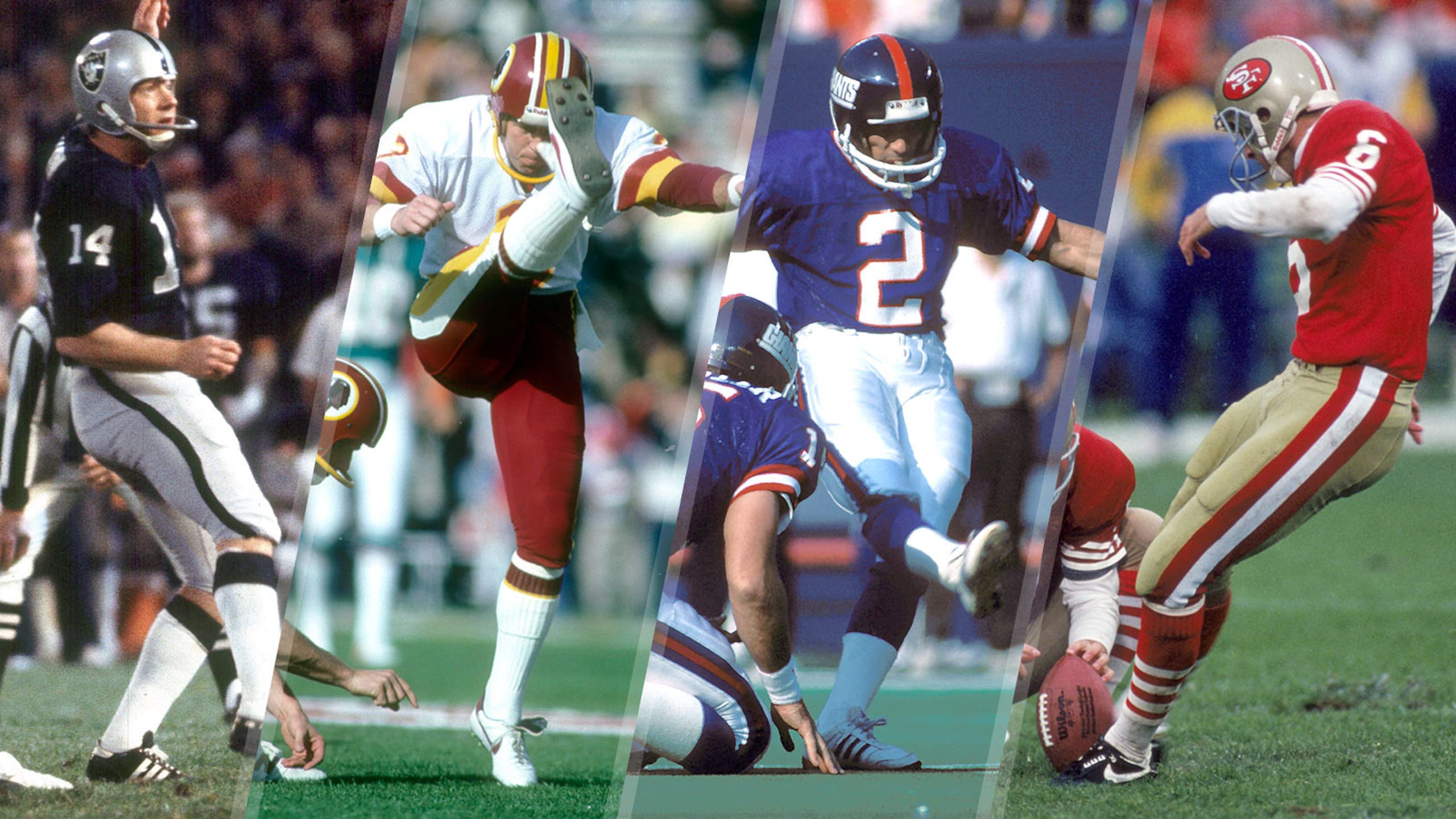 Missing the point: The history of blown PATs in the Super Bowl
BY Sam Gardner • February 3, 2016
New England Patriots kicker Stephen Gostkowski cost his team a trip to Super Bowl 50 with his first missed extra point in more than nine years against the Denver Broncos in the AFC Championship Game two weeks ago. But while he called the costly shank a "nightmare scenario," at least Gostkowski, one of the most accurate kickers of all time, can take comfort in knowing that his gaffe didn't take place in the Super Bowl.
After all, there are eight other guys out there who weren't quite so lucky.
Over the course of the last half-century, the Super Bowl has seen nine missed extra points by eight different kickers (the same guy missed two in one game, more on him later). None of them proved to be as catastrophic as Gostkowski's first-quarter flub last month in Denver with respect to the final result, but with missed PATs at a 35-year high this season, the first since the NFL moved the kick back from 20 to 33 yards, it's certainly not out of the question that an extra point could be the difference when the Broncos face the Carolina Panthers on Sunday.
With that in mind, here's a look at the fateful eight kickers who Graham Gano and Brandon McManus will be hoping not to emulate in Super Bowl 50: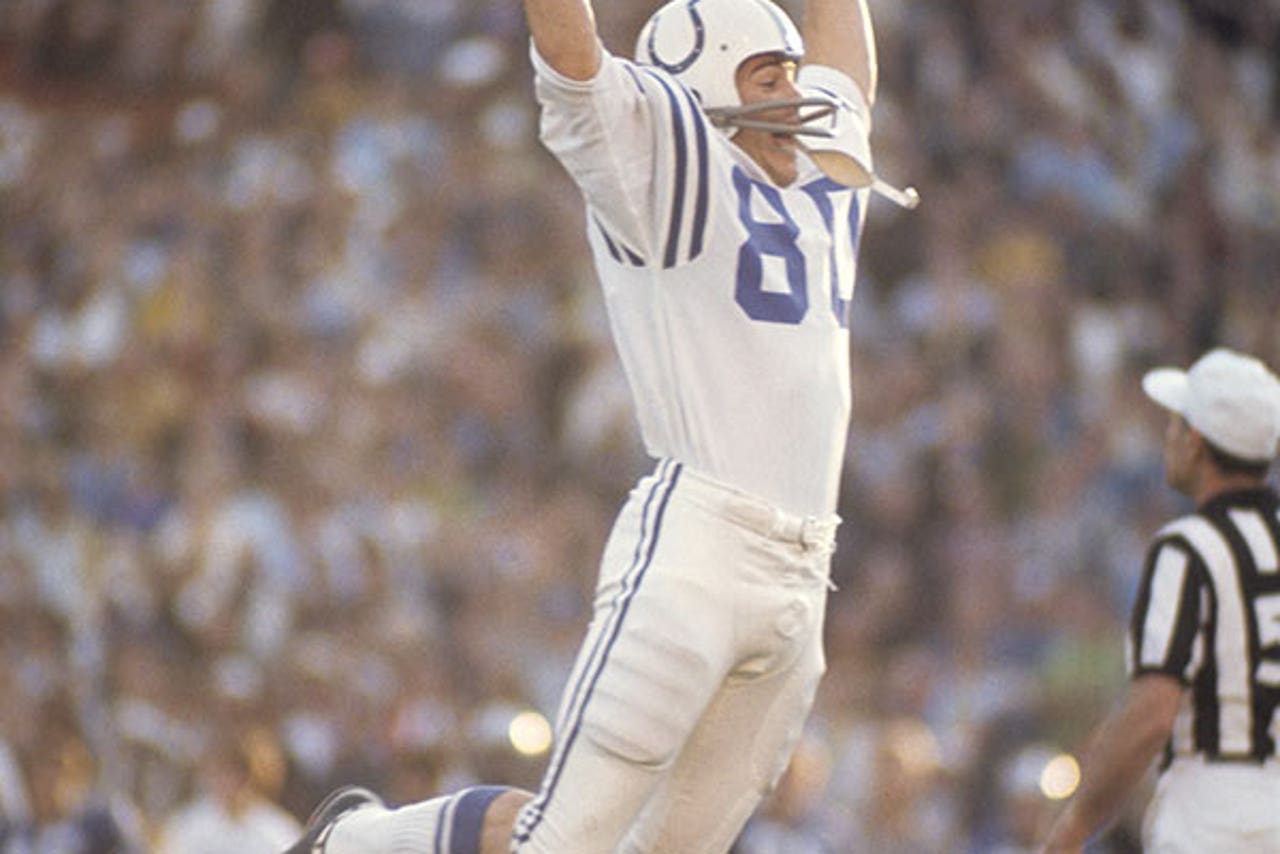 A jubilant Jim O'Brien celebrates his Super Bowl-winning field goal. The rookie, however,  missed a PAT earlier in the game.
Super Bowl: V
Year: 1971
Kicker: Jim O'Brien
Team: Baltimore Colts
O'Brien, a rookie out of Cincinnati, didn't struggle much with extra points during his first year in the NFL, making 36 of 38, but field goals weren't his strong suit. O'Brien connected on 19 of 34 field-goal tries and hit on just 48 percent (10 of 21) of kicks 30 yards or longer. However, in Super Bowl V in Miami, O'Brien flipped the script in a game dubbed the "Stupor Bowl" thanks to 11 combined turnovers between the Colts and the Dallas Cowboys.
In the second quarter, the Colts tied the Cowboys 6-6 on Johnny Unitas' 75-yard touchdown pass to John Mackey, but O'Brien's subsequent extra point was kicked so low, it hit Cowboys defensive back Mark Washington in the chest. Normally such a poor attempt might shake a kicker, but with five seconds in the fourth left and the score tied at 13-13, O'Brien redeemed himself with a 32-yard field goal to win the game.
Super Bowl: IX
Year: 1975
Kicker: Fred Cox
Team: Minnesota Vikings
Perhaps best known as the inventor of the Nerf football, Cox spent 15 years in the league as the Vikings' placekicker, but his final few seasons were a struggle. After hitting 384 of his first 387 extra point tries during his first 11 seasons as a pro, Cox was just 135 of 152 (88.8 percent) on his regular-season PATs from 1974-77, and those yips came around to bite him in Super Bowl IX in New Orleans.
Throughout the game, the Vikings offense struggled to mount an attack against Pittsburgh's Steel Curtain defense, but in the fourth quarter, Minnesota gave its fans hope when Terry Brown recovered a blocked punt in the end zone to cut the deficit to 9-6. Unfortunately, Cox's extra point hit the left upright square and the Vikings never got closer in a 16-6 loss.
Super Bowl: X
Year: 1976
Kicker: Roy Gerela
Team: Pittsburgh Steelers
One year after beating the Vikings, the Steelers played for a second straight championship in Super Bowl X in Miami. Pittsburgh ended up defeating the Dallas Cowboys, 21-17, thanks to a huge fourth-quarter comeback. But the most memorable play of the rally, Lynn Swann's 64-yard touchdown catch from Terry Bradshaw, was slightly marred by a missed Gerela extra point.
The PAT, which struck the right upright, was one of several hiccups in an inconsistent afternoon for Gerela. His struggles started when he missed a potential game-tying field goal from 36 yards just before the half, then carried over into the third quarter with another miss from 33 yards out. Gerela made two field goals during a 14-0 fourth-quarter run, hitting from 36 and 18 yards out, and his missed PAT didn't end up costing Pittsburgh a second straight title, but it's still probably one he wishes he could have back.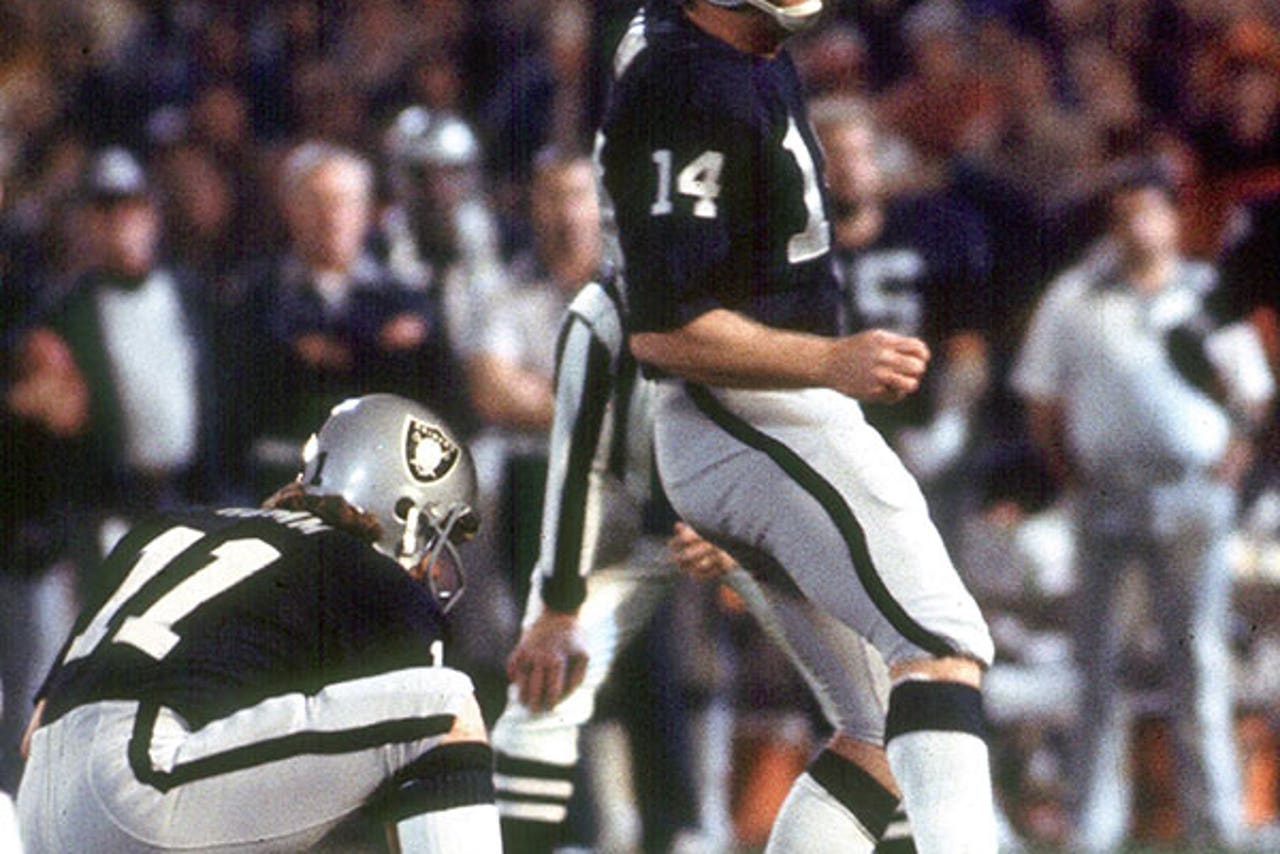 Errol Mann managed to miss two PATs in a single Super Bowl.
Super Bowl: XI
Year: 1977
Kicker: Errol Mann
Team: Oakland Raiders
Super Bowl XI between the Vikings and the Raiders marked the third consecutive season with a missed extra point in the biggest game of the year, but in the Raiders' 32-14 win at the Rose Bowl, Mann accomplished a feat never before seen in a Super Bowl and not repeated since: He missed two separate extra points -- as many as he missed the entire 1976 regular season.
The first missed wide right after Pete Banaszak put the Raiders up 16-0 with a 1-yard touchdown run late in the first half. At that point Mann had already made a 24-yard field goal, then he added a 40-yarder in the third quarter. But after a 75-yard interception return by Willie Brown put the Raiders up 32-7 in the fourth, Mann once again misfired on the PAT, this time off the right upright.
Super Bowl: XIV
Year: 1980
Kicker: Frank Corral
Team: Los Angeles Rams
During their original 48-year stay in Los Angeles, the Rams reached one Super Bowl, and while L.A. was never really given much of a chance against the vaunted Steelers in Super Bowl XIV to begin with, Corral's missed third-quarter extra point didn't help make the seemingly impossible any easier.
Though Pittsburgh was heavily favored, Los Angeles actually took a 13-10 lead into the half -- thanks in part to a pair of Corral field goals -- and reclaimed a 19-17 edge on a 24-yard touchdown pass from running back Lawrence McCutcheon to Ron B. Smith early in the third quarter. The PAT would have given L.A. a three-point lead and a world of momentum, but Corral missed wide left and the Rams never scored again in a 31-19 loss.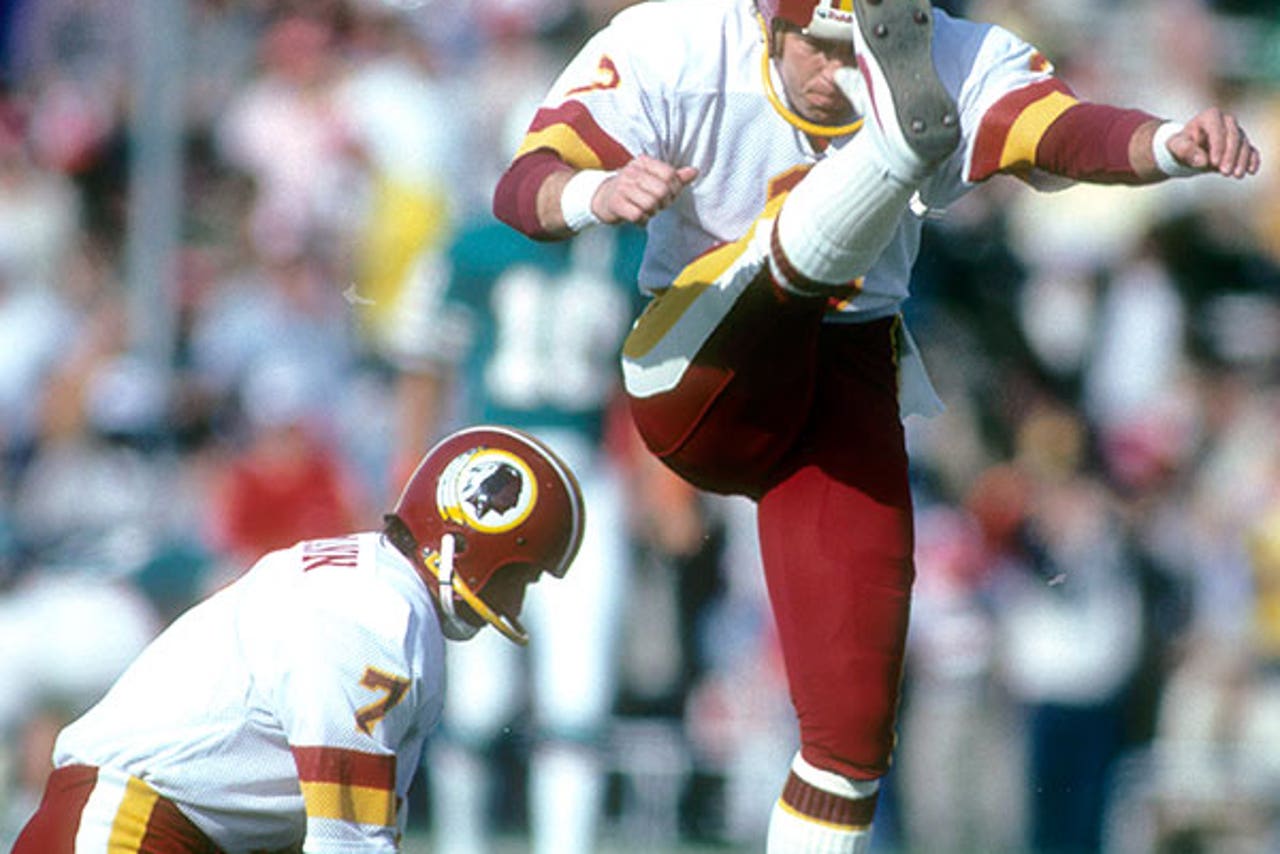 Mark Moseley and the Redskins had a bad day.
Super Bowl: XVIII
Year: 1984
Kicker: Mark Moseley
Team: Washington Redskins
One year after the first Super Bowl win in franchise history, the Redskins were 3-point favorites in Super Bowl XVIII. But little went right for Washington against the Raiders that night in Tampa, and the special teams were no exception.
The game started poorly for the Redskins' third unit as Washington's first drive ended with a blocked punt that Oakland recovered for a touchdown. On the ensuing possession, Moseley missed a 44-yard field goal that would have cut the deficit to 7-3. In the second quarter, Moseley connected from 24 yards out to make it 14-3 in favor of Los Angeles, but his PAT was blocked after John Riggins cut the deficit to 21-9 with a third quarter touchdown run, and Washington never scored again in a 38-9 loss.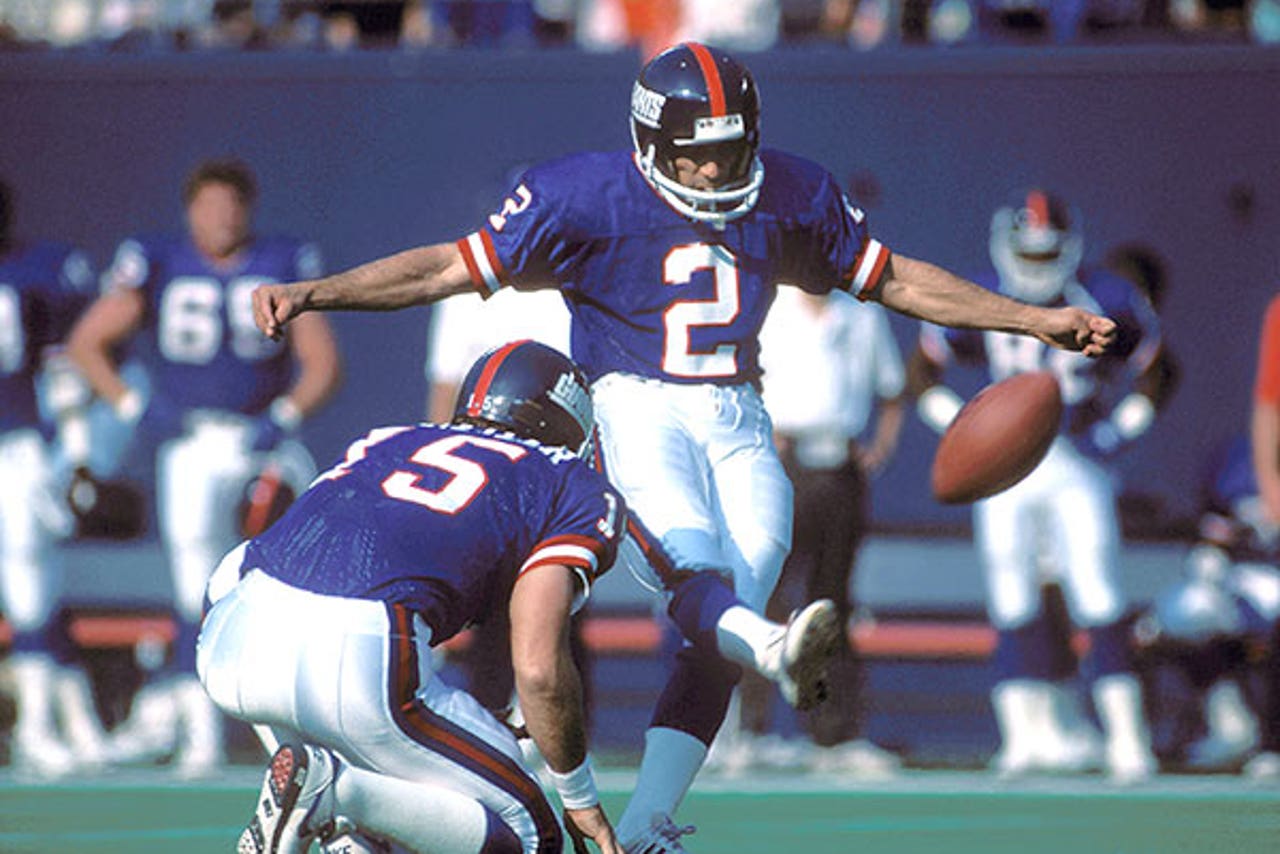 Raul Allegre felt the wrath of people who bet on boxes for the final score.
Super Bowl: XXI
Year: 1987
Kicker: Raul Allegre
Team: New York Giants
On the surface, Allegre's missed fourth-quarter PAT meant little in the Giants' 39-20 win over the Broncos in Super Bowl XXI. But to some, it seemingly meant a great deal when Allegre, who was 33 of 33 on extra points in the regular season, hooked his kick wide left with New York leading Denver 39-13 with less than four minutes to play.
In fact, in a 2011 interview with the New York Times, Allegre said he got more letters over that missed PAT than any other play -- good or bad -- in his career. The reason? "All the people that had 0-0 slots in their office pools were after me," Allegre told the Times. "People blamed me for not sending their kids to college, for missing their rent checks, unpaid bills, not having food to eat."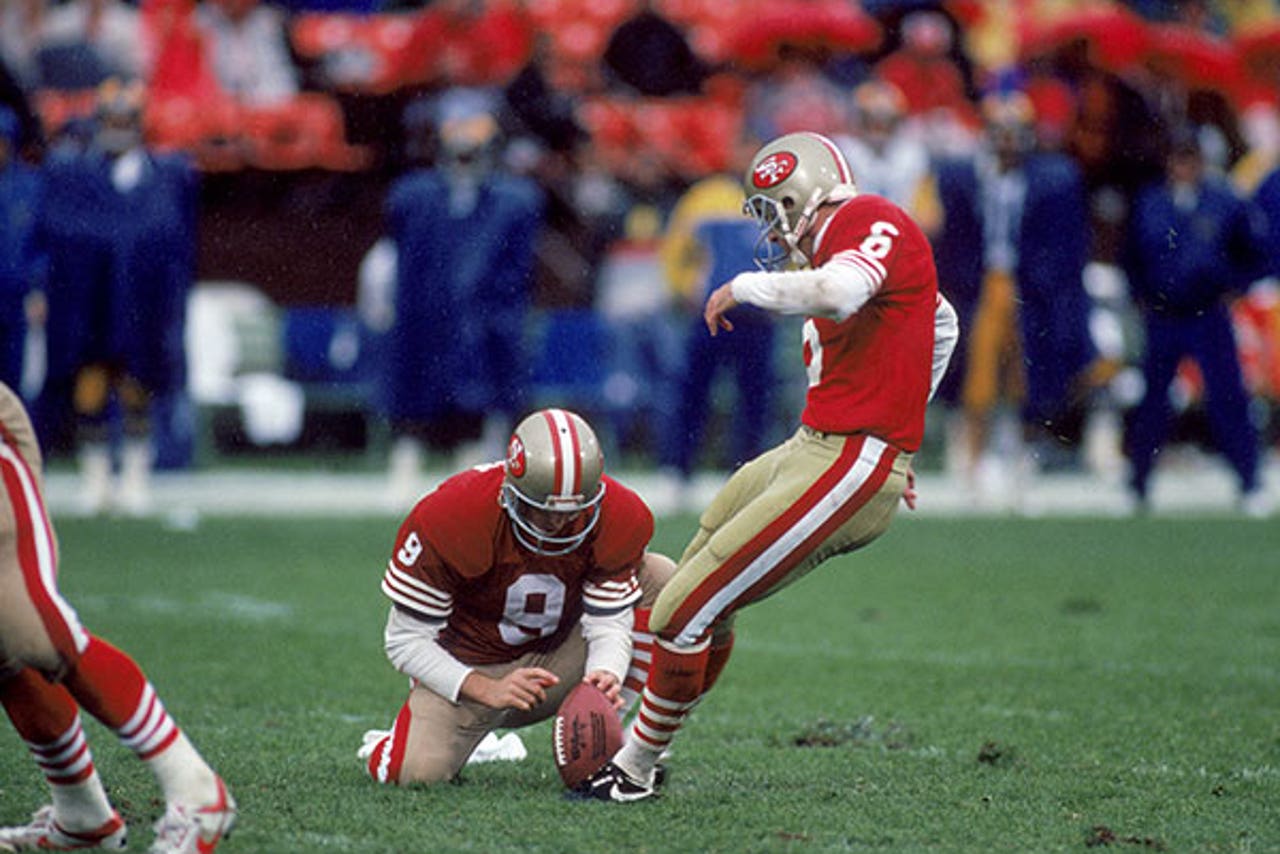 Mike Cofer was the last kicker to miss a Super Bowl PAT.
Super Bowl: XXIV
Year: 1990
Kicker: Mike Cofer
Team: San Francisco 49ers
The 49ers' 55-10 win over the Broncos in Super Bowl XXIV is still the biggest blowout in the game's history, but if we're being honest, San Francisco should have won by 46. And they would have had Cofer not pushed his PAT wide right following the Niners' second touchdown of the game, late in the first quarter.
Even with the miss, Cofer still hit seven other PATs on the day, setting a Super Bowl record that has since been matched twice, and for his part, he didn't seem too torn up about his lone bad kick. "I was feeling sorry for the Broncos," Cofer told reporters after the game. "I was trying to give them a little bit of hope."
Amazingly, it's been more than 25 years since Cofer's miss against the Broncos. We've seen PATs go awry in other ways during the Super Bowl since -- Hunter Smith's fumbled hold for the Colts in Super Bowl XLI comes to mind -- but no kicker has actually missed since 1990, and before the kick was moved back this year, it may have been fair to wonder whether anyone ever would again.
* * * * *
Even so, kickers are still converting PATs at a rate of 94.2 percent, so it's not as though the likelihood is high that we'll see one in Super Bowl 50. (The moneyline in Vegas on a missed extra point is at +325, for what it's worth.) But they're also no longer automatic, and both kickers in Sunday's game have misfired on an attempt at some point this year.
After converting every single one of his extra points each of the previous two seasons, Gano made 56 of 59 this year for the Panthers, with a miss in three different Carolina wins, against the Seattle Seahawks, Indianapolis Colts and New Orleans Saints. McManus, meanwhile, made all 41 of his attempts as a rookie last season, but went 35 of 36 in 2015, his lone miss coming in a loss to the Steelers in December.
It's unlikely that either player botches one on Sunday, and it's less likely that a missed PAT will be the difference between a win and a loss. But as Gostkowski showed, anything is possible, and as the kickers above can attest, stranger things have certainly happened before.
You can follow Sam Gardner on Twitter or email him at samgardnerfox@gmail.com.
---
---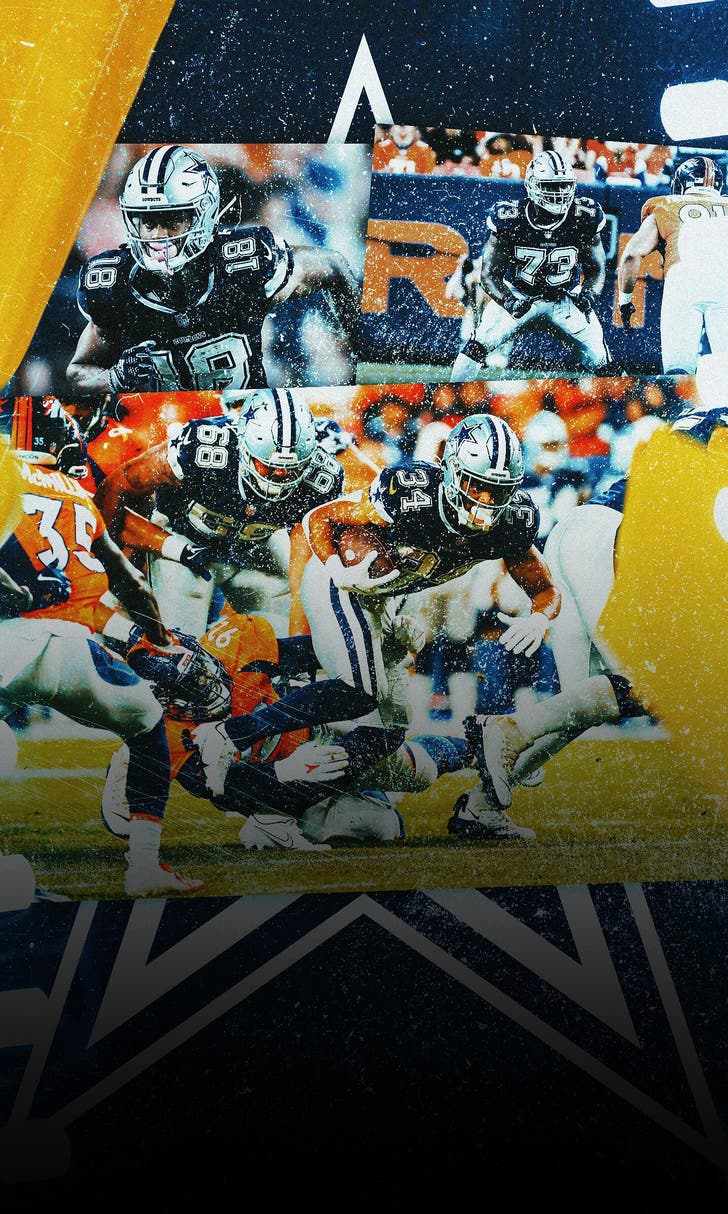 What Cowboys learned from flag-filled night in Denver