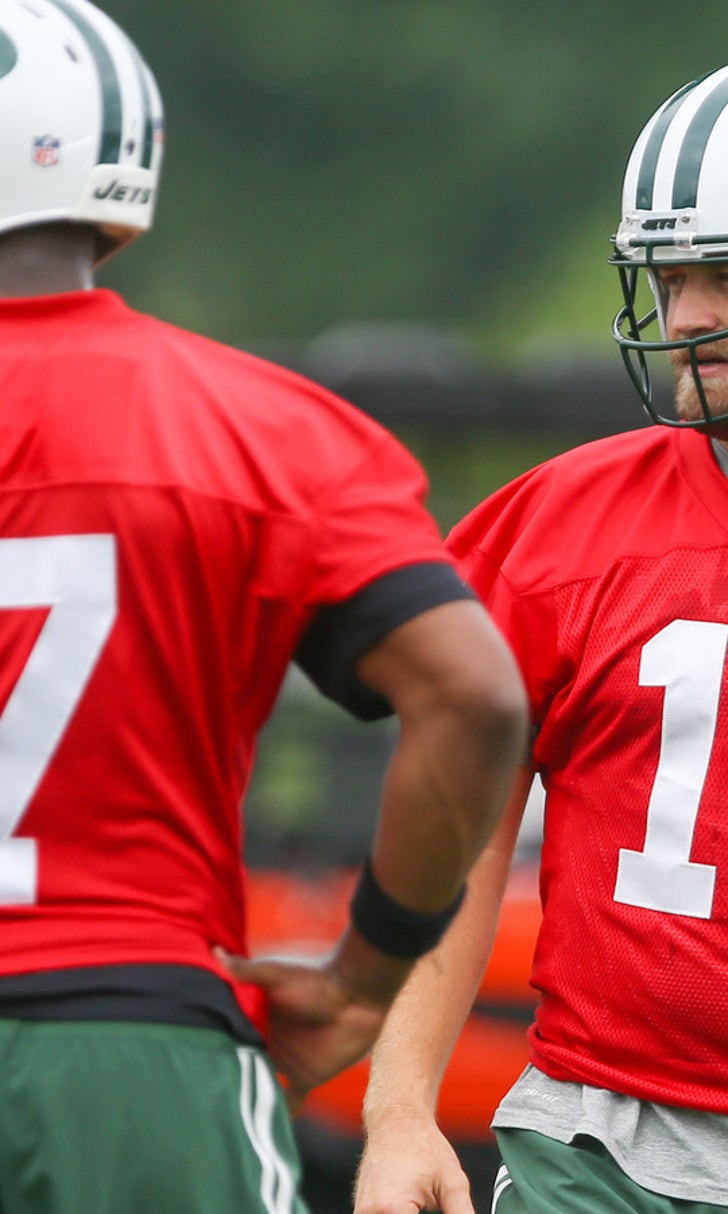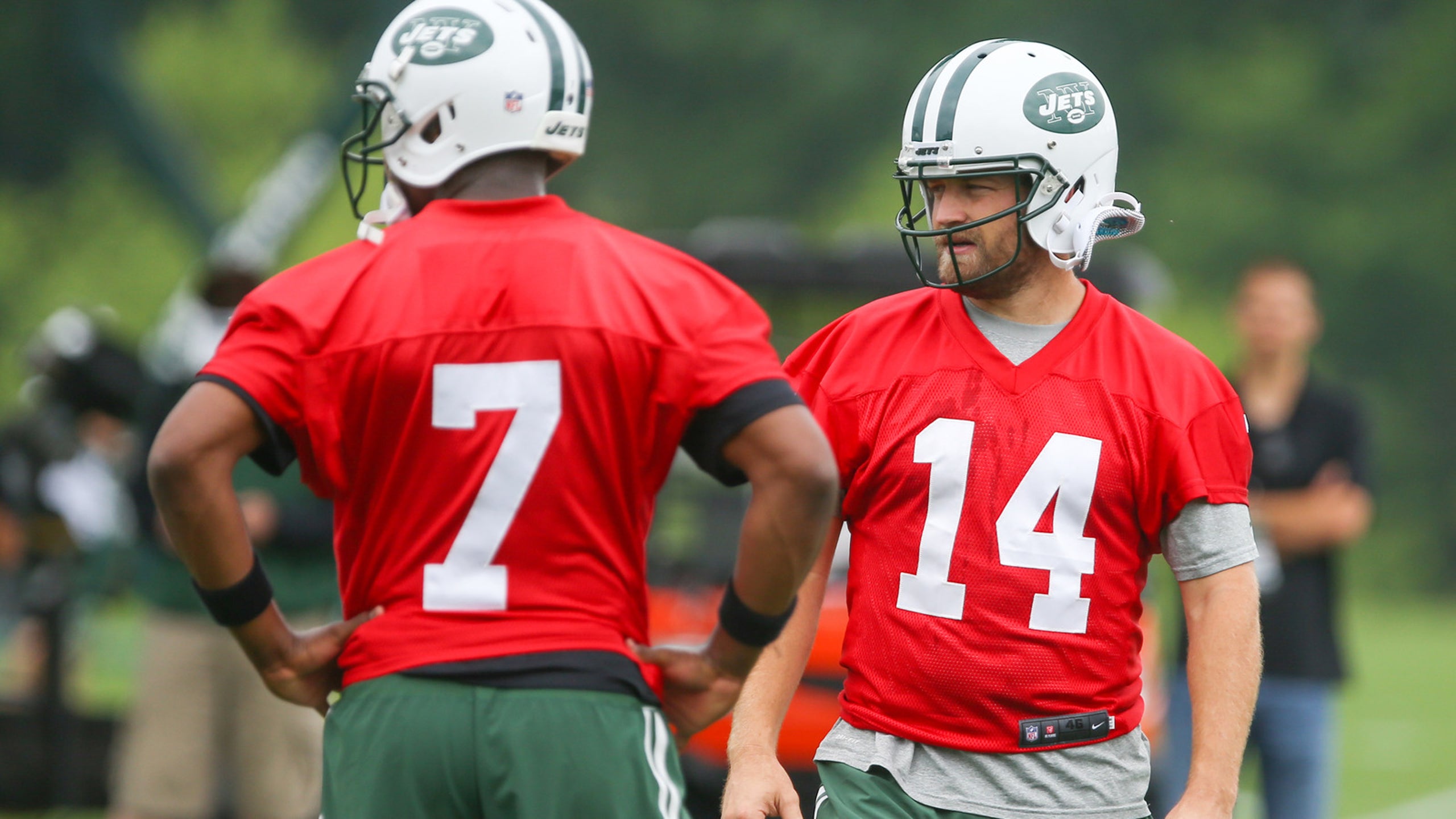 Media told Geno that Fitzpatrick will remain Jets starter
BY foxsports • September 25, 2015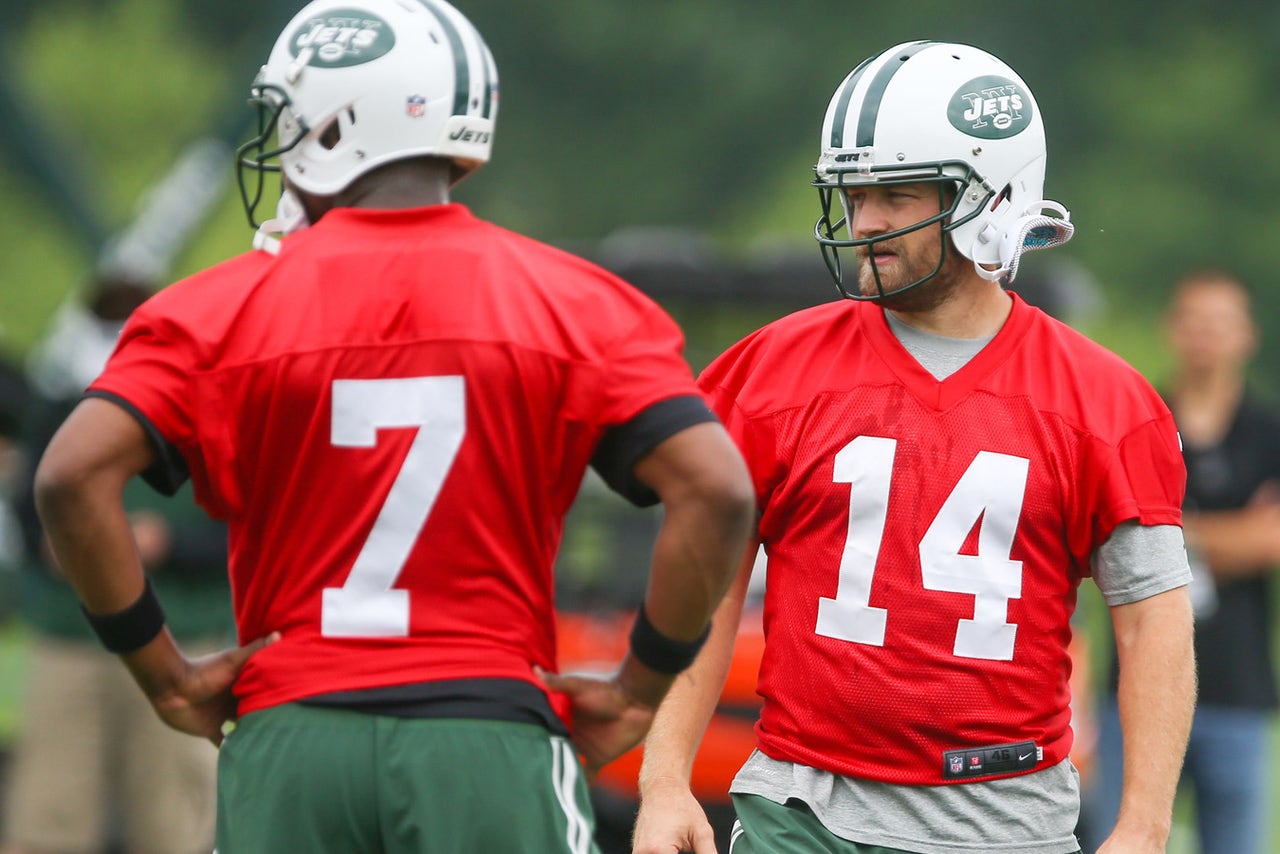 By Jesse Reed
New York Jets quarterback Geno Smith discovered his permanent status as a backup to Ryan Fitzpatrick through the media — not head coach Todd Bowles.
Smith understands why Bowles is sticking with Fitzpatrick, who has been better than solid so far leading the Jets to a 2-0 record, but he's not exactly happy about it.
"I'm not happy," he said, per Kimberley A. Martin of Newsday.com. "But it's not one of those things where it's going to change my approach or going to change the way that I approach teammates. It's the decision. I understand it. I'm not bitter about it. I understand why."
One wonders how the fortunes of Smith may have permanently changed with the swing of a fist. Before IK Emenkpali broke his jaw, the third-year quarterback was getting ready to lead the Jets into the 2015 season, and while he may have been on a short leash, the job was his to lose.
Now, as many predicted, he won't get another crack at the gig in New York unless Fitzpatrick either suffers an injury or ends up stinking up the joint suddenly, and for at least a few games in a row.
Despite this twist of fate, Smith remains positive and confident in his ability to start in the NFL.
"I'm 24 years old," he said Thursday. "So whoever wants to say that, they can say that. But I know that I have a lot of football left in me and I will get a chance . . . if it happens here or wherever."
There is no doubt Smith has the physical talent to play the quarterback position at the highest level. However, questions of accuracy (career 57.5 percent completion rate) and decision-making (25 touchdowns and 34 interceptions) remain unanswered to this point.
As has been the case for others before him, perhaps the best chance Smith has to prove himself lies outside of the scrutiny of the relentless, brutal New York media.
More from Sportsnaut:
---
---