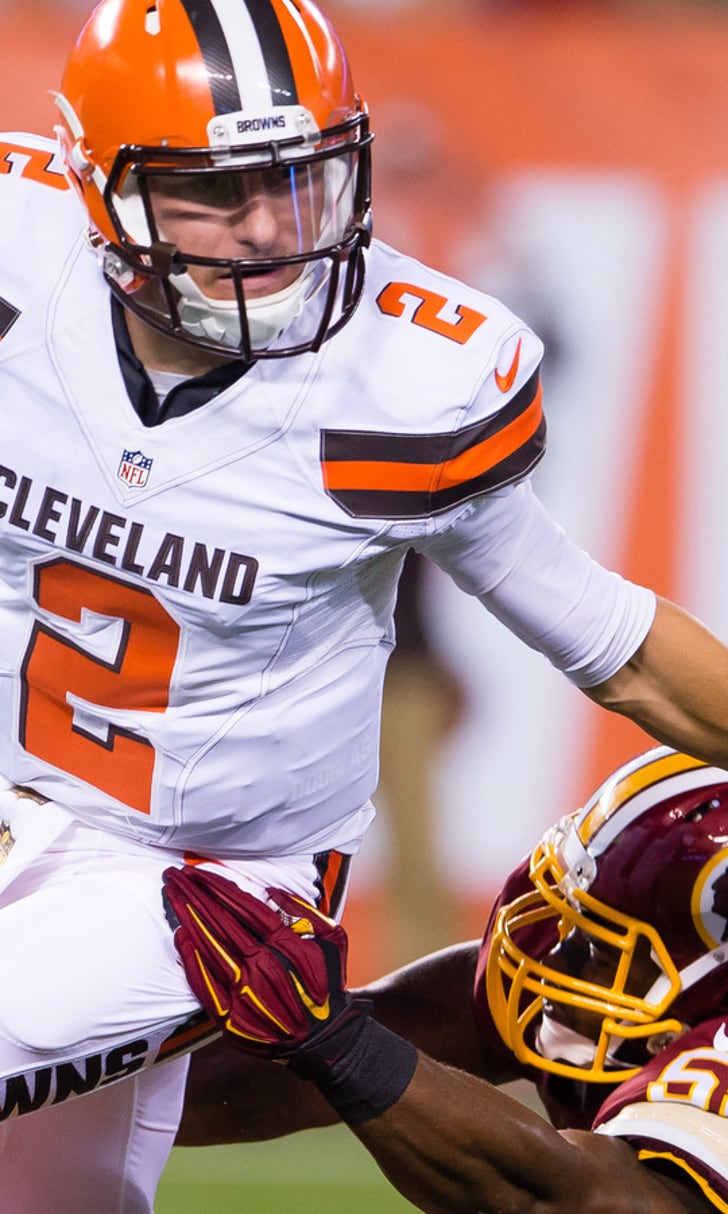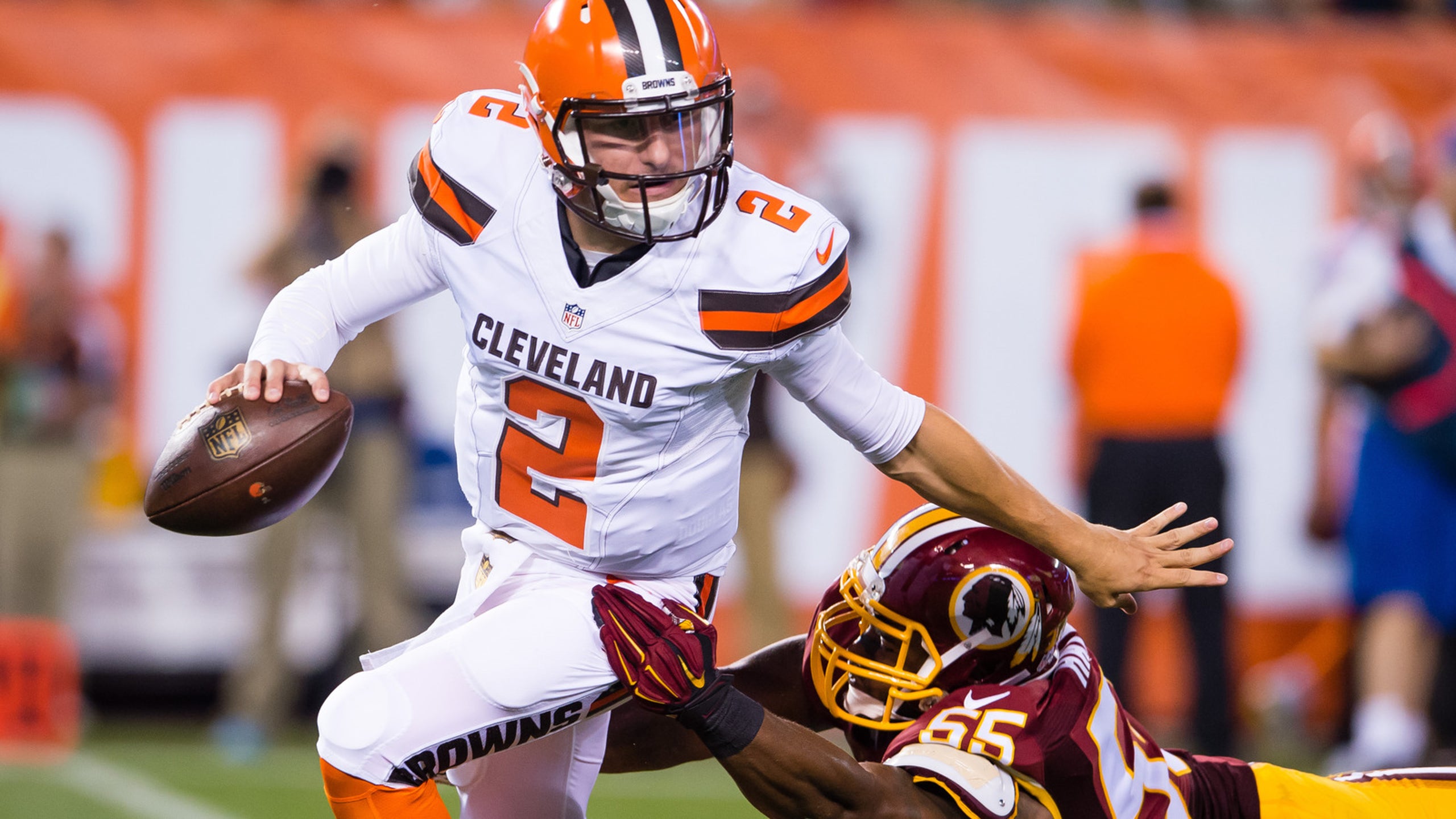 Manziel must step up in Browns' second preseason game
BY foxsports • August 20, 2015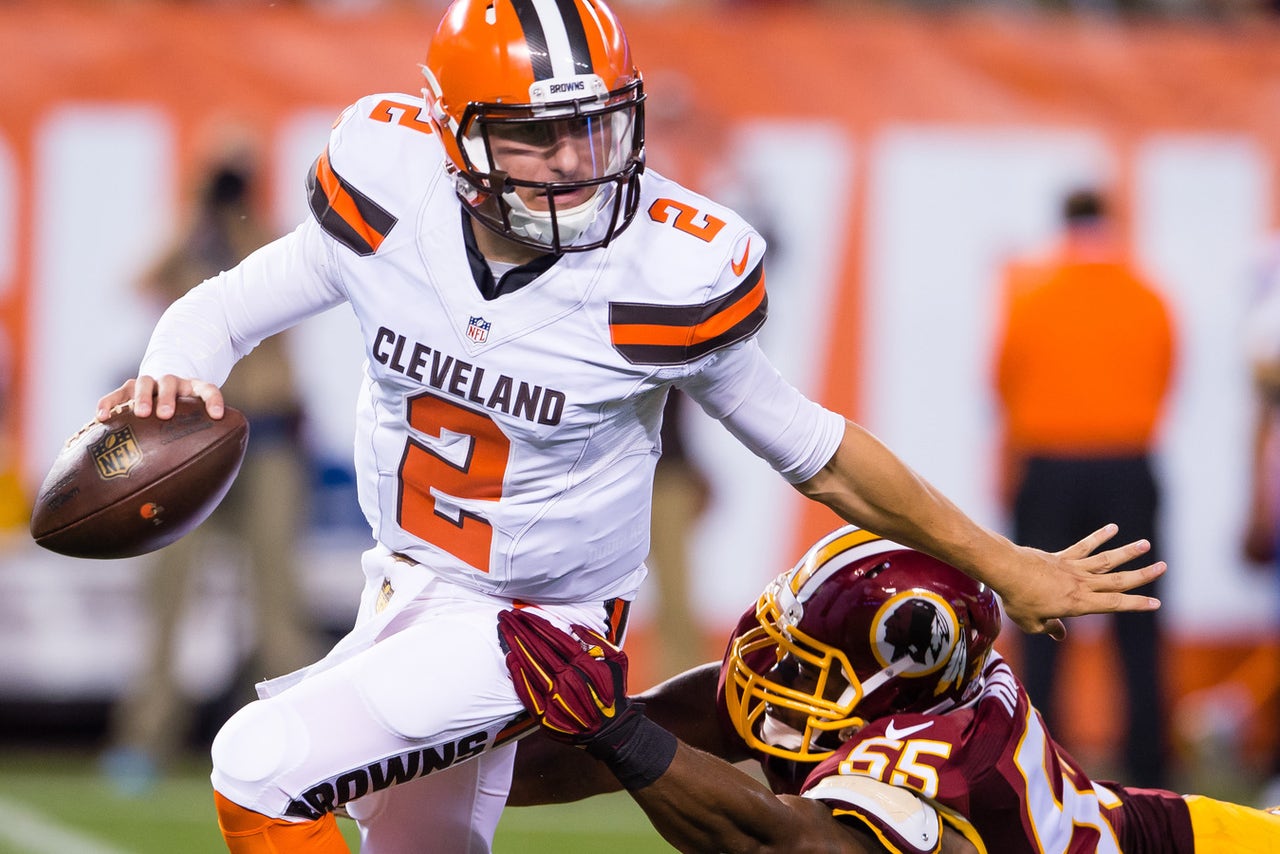 By Evan Massey
As the Cleveland Browns prepare to face off against the Buffalo Bills this evening, there is a lot more on the line for second-year quarterback Johnny Manziel. Normally preseason games are viewed as a practice game, but for Manziel these preseason games could decide what happens with him in the future. He is playing for his job, and is trying to find a way to beat out Josh McCown for the Browns' starting quarterback position.
Manziel must find a way to step up and come through with a monstrous performance tonight if he wants any chance at winning the starting job.
Head coach Mike Pettine has made it very clear that McCown is still the number one quarterback on the depth chart at this point in time. He has more experience throughout his career, but if Manziel plays well enough that won't matter. Last season has left a sour taste in the Browns' mouths about Manziel, and he has to shed those thoughts about him before they consider naming him the starter.
During his rookie season with the Browns, he ended up throwing for just 175 yards, no touchdowns and two interceptions. He did end up scoring his first NFL touchdown on a 10-yard rush against the Bills.
At 22 years old, his off-the-field issues have been very well documented. He still has a lot of growing up to do, but he showed that he is serious about maturing by checking himself into a rehab facility this past offseason. Cleveland isn't going to accept him back until he proves himself, and he has a ways to go before that happens.
While it isn't going to be easy for him to win the starting quarterback job, he definitely has a chance. Cleveland knows that McCown doesn't have the ability to be a long-term option for them, while Manziel does. That gives him an advantage, and could force the Browns' hand to choose him as the starter if the competition is close.
That being said, Manziel cannot afford to continue struggling and expect to come back to win the job.
His pursuit of playing time continues tonight against the Bills, and the Browns will give him every chance to prove himself on-the-field. If he can outshine McCown on-the-field during preseason action, it will make the coaching staff have an extremely difficult decision to make when it comes time to name their starting quarterback.
Manziel definitely has the talent to be an NFL starter moving forward, but he can't afford to waste anymore time.
More from This Given Sunday:
---
---