Aqib Talib
Aqib Talib
Manning hits the bench as Broncos fall 29-13 to Chiefs
Published
Nov. 16, 2015 3:28 a.m. ET

DENVER (AP) Even after his coach removed him from the game, Peyton Manning stood on the sideline, helmet on, refusing to show any sign that he was anything less than ready to go back in.
He's stubborn like that.
Manning's refusal to stand down after an injury-plagued and abbreviated week of practice led to one of his most humiliating days ever - a four-interception, 0.0-passer-rating embarrassment in a 29-13 loss to the Kansas City Chiefs.
''We did not expect that,'' Chiefs linebacker Derrick Johnson said.
Clearly, Manning was hurt, though when asked about that, he refused to say as much.
''To me, that's an easy way out,'' he said. ''That's kind of an easy line to say after the fact.''
The injury report, along with the flurry of overthrown, off-target passes in a 5-for-20 performance that ended midway through the third quarter, spoke volumes. Manning missed practice on Wednesday and was limited Thursday and Friday because of a hurting foot. Then, on Saturday, the team added sore ribs to his injury report.
''That's when I felt like I should've just said `OK, no,''' said coach Gary Kubiak, who blamed himself for letting Manning start the game. ''He's a competitor. He wanted to play. I'm disappointed in myself. I should've made that decision.''
Had Kubiak done that, it would've delayed, for at least another week, Manning from becoming the NFL's record holder for passing yardage. Needing three yards for the record, Manning threw a four-yard pass in the flat to Ronnie Hillman and surpassed Brett Favre for the mark.
By then, though, Manning had already thrown his first interception, which led to Kansas City's first touchdown.
It got worse from there, and both the quarterback and coach - clearly not on the same page when it comes to what it will take to get the aching 39-year-old through the season - were shouldering the blame.
''Guys want to play,'' Kubiak said. ''That's why he's a great player. But as a football coach, sometimes you have to say, `No, I don't think this is the right thing today.'''
What we learned from Sunday's game:
OSWEILER'S TURN: Backup Brock Osweiler got the first legitimate action of his four-year career and didn't tank. He went 14 for 24 for 146 yards and led two scoring drives. The Broncos trailed 22-0 when he entered and the Chiefs were essentially salting away the win. Still, it was a mildly promising show for a quarterback the city has been yearning to see.
CHIEFS ARE IN IT: There are seven teams within two games of the last wildcard spot, and the Chiefs are in that crowd. There is suddenly some hope for a season that looked lost a month ago when Jamaal Charles was knocked out for the season and Kansas City was 1-5. Charles' replacement, Charcandrick West, ran for 69 yards and scored on an 80-yard catch and run from Alex Smith. And the defense created five turnovers - four against Manning and one against Osweiler - and held Denver's offense to 221 yards.
T.J. IN TROUBLE: Add safety T.J. Ward to the long list of Broncos defenders who have lost their cool. Ward took a wild swing and hit Chiefs receiver Jeremy Maclin in the head as Maclin was blocking him at the end of West's 80-yard touchdown play. Officials ejected Ward, and now, he has to wait and see if he gets suspended, the way Aqib Talib was for this game after gouging Colts tight end Dwayne Allen in the eye last week. Ward intimated that the Chiefs were playing dirty. ''A lot of things going on that you guys weren't able to see. I lost control,'' he said.
NEXT WEEK: This won't get any easier for Manning and Kubiak. Next week, the Broncos travel to Chicago to go against John Fox, the coach who left the Broncos suddenly after last season's playoff loss to the Colts. Will Manning play? ''Peyton is our quarterback,'' Kubiak said. ''If he's healthy and ready to go, Peyton's our quarterback.''
---
---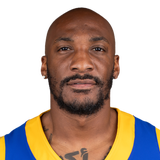 Get more from Aqib Talib
Follow your favorites to get information about games, news and more
---