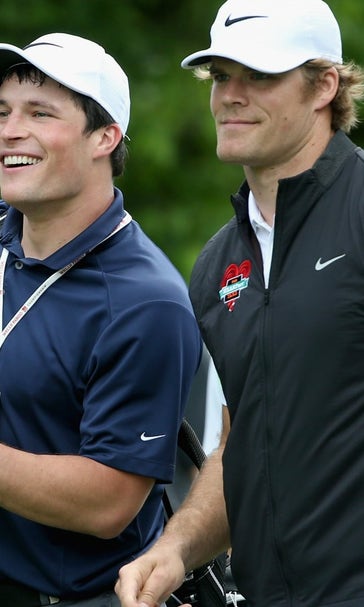 Luke Kuechly shows off surgically repaired shoulder in the most unlikely way
May 5, 2016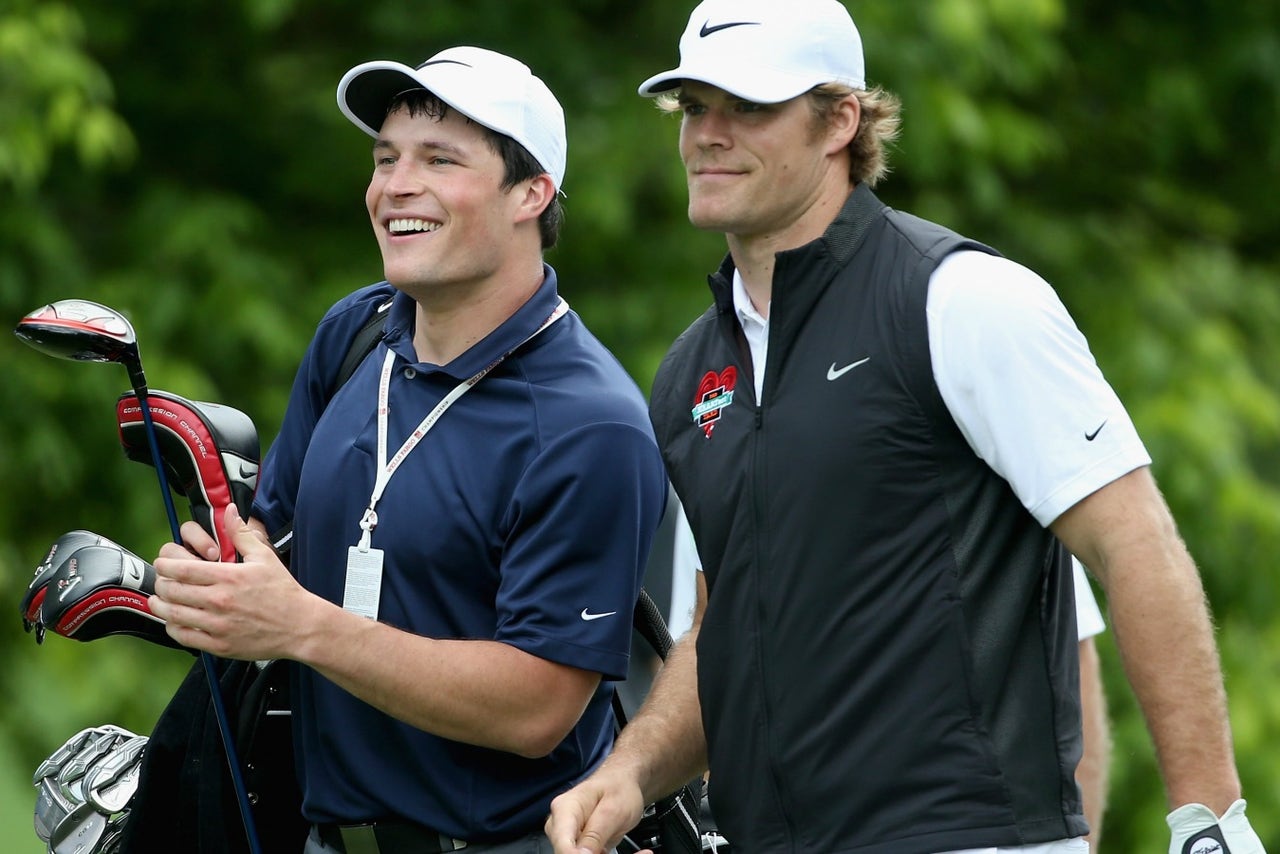 The Panthers are the defending NFC Champs, but as they get set to head into the 2016 season, how the surgically repaired shoulder of linebacker Luke Kuechly will hold up over the course of the year remains a pressing question.
The answer appears to be "pretty good," if Wednesday was any indication. 
That's because the reigning NFL Defensive Player of the Year put that surgically repaired shoulder to use ... as a caddy for buddy Greg Olsen.
Panthers tight end Olsen was at the Wells-Fargo Pro-Am, teamed with veteran tour pro Johnson Wagner.
We'll get to Olsen's play on the course in a minute, but let's start with Kuechly's shoulder.
According to the star linebacker, it was fine.
It was the rest of his body that was a problem.
He continued.
As exhausting as it was for Kuechly to carry the bag, it might have even been more tiring watching his partner actually play the course. Olsen shot a 46 on the front end, before finishing with a final round score of right around 100.
When asked to sum up his day, Olsen was blunt.
Safe to say Panthers fans will be excited to see both players in pads when training camp opens up this summer.
---
---