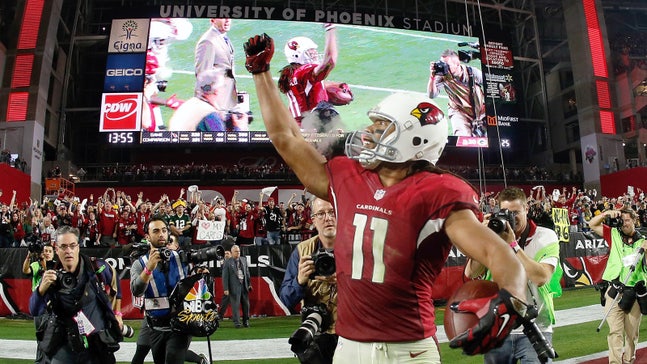 Larry Fitzgerald proposes a simple fix for the NFL's broken catch rule
Published
Mar. 17, 2016 1:15 p.m. ET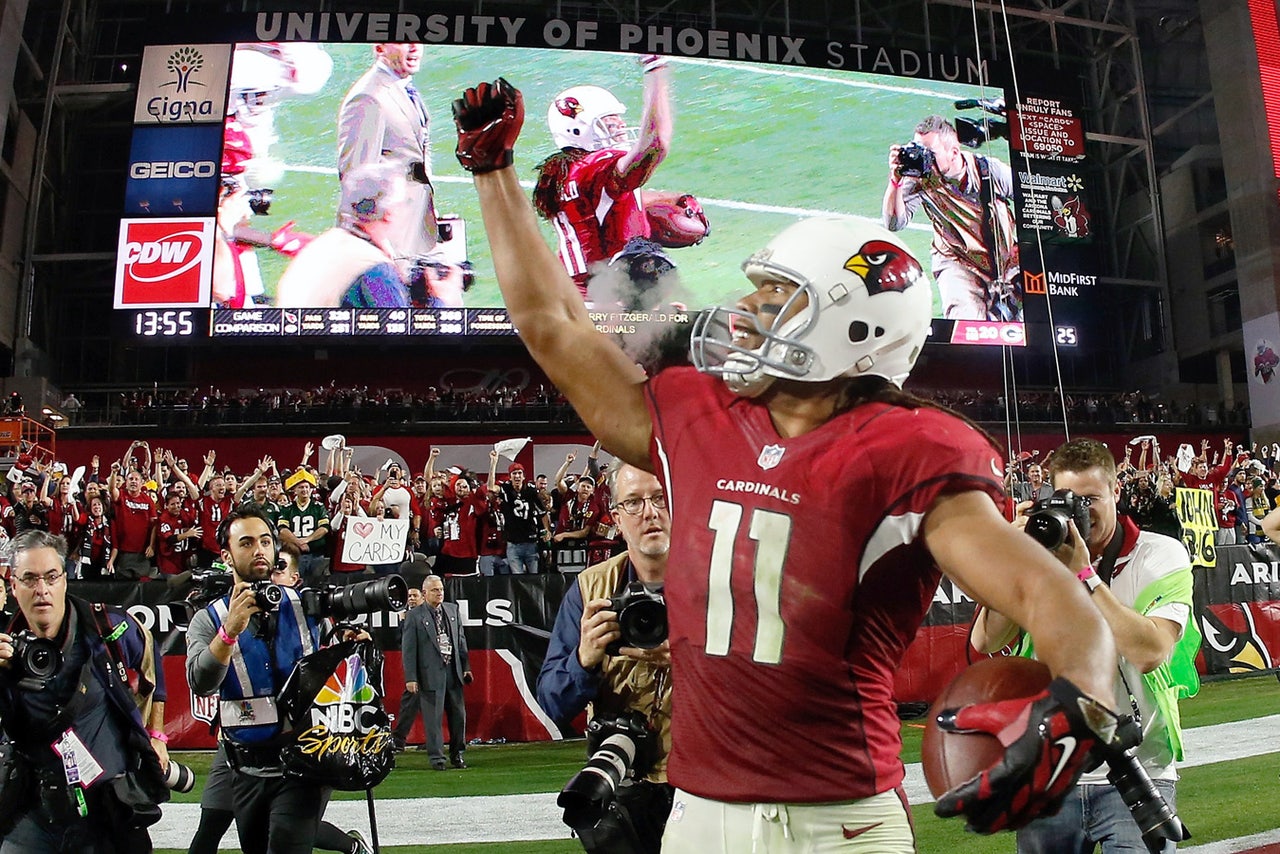 There's not a whole lot in sports that we can all agree on. But hatred for the NFL's ridiculous "catch rule" is universal.
How many times have you been watching a professional football game, seen a wide receiver or tight end make a catch, celebrated the successful gain -- and had it all wiped away by an official declaring the pass incomplete?
Too many times, of course. Far, far too many times.
Arizona Cardinals receiver Larry Fitzgerald feels your pain, and he has a ridiculously simple solution: Once a player catches a ball and tries to do something else, it's officially a catch (via MMQB):
When asked how he would rewrite the rulebook, Cardinals receiver Larry Fitzgerald proposed something less complicated: If a receiver catches the ball with two feet on the ground and turns to run with it, that should be a catch. If he gets the ball stripped, that should be a fumble.

"There are too many rules, too much gray area, too many judgments the refs have to make. It needs to be simpler," Fitzgerald says. "The Dez Bryant catch against Green Bay should have been a catch. He had the ball and was turning upfield to try to advance the ball. That's a catch."
To the NFL's credit, Fitzgerald's idea is more or less the spirit of the current rule. It's just that the league has made its definition of a "football-type maneuver" incredibly draconian. A player must catch the ball with two feet down then perform a choreographed number from "The Fiddler on the Roof" before reciting the Pledge of Allegiance backward -- and only then is it actually a catch.
Okay, maybe not. Here's how the NFL currently defines a catch, straight from the rule book:
A forward pass is complete (by the offense) or intercepted (by the defense) if a player executes a three-step process:

-- secures control of the ball in his hands or arms prior to the ball touching the ground;

-- and touches the ground inbounds with both feet or with any part of his body other than his hands;

-- and maintains control of the ball after (a) and (b) have been fulfilled, until he has clearly become a runner (see 3-2-7 Item 2).
Fitzgerald's suggestion would definitely simplify things -- and maybe make it a bit easier for the offense. 
Unfortunately for Fitzgerald -- and Dallas Cowboys WR Dez Bryant, who recently proposed his own fix to the rule -- it doesn't sound like the league is in much of a hurry to change things. The NFL's VP of officiating said in February that he doesn't foresee any drastic alterations to the rule.
---
---