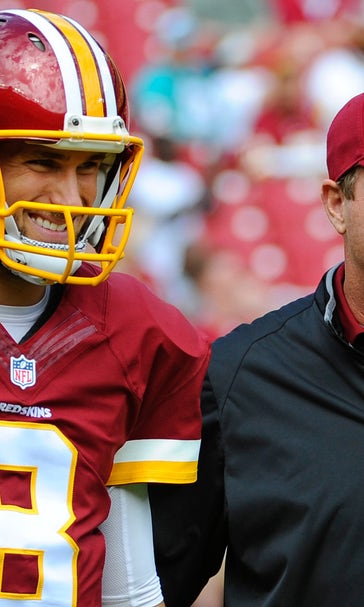 Jay Gruden: 'No quarterback controversy whatsoever' in D.C.
BY foxsports • September 25, 2015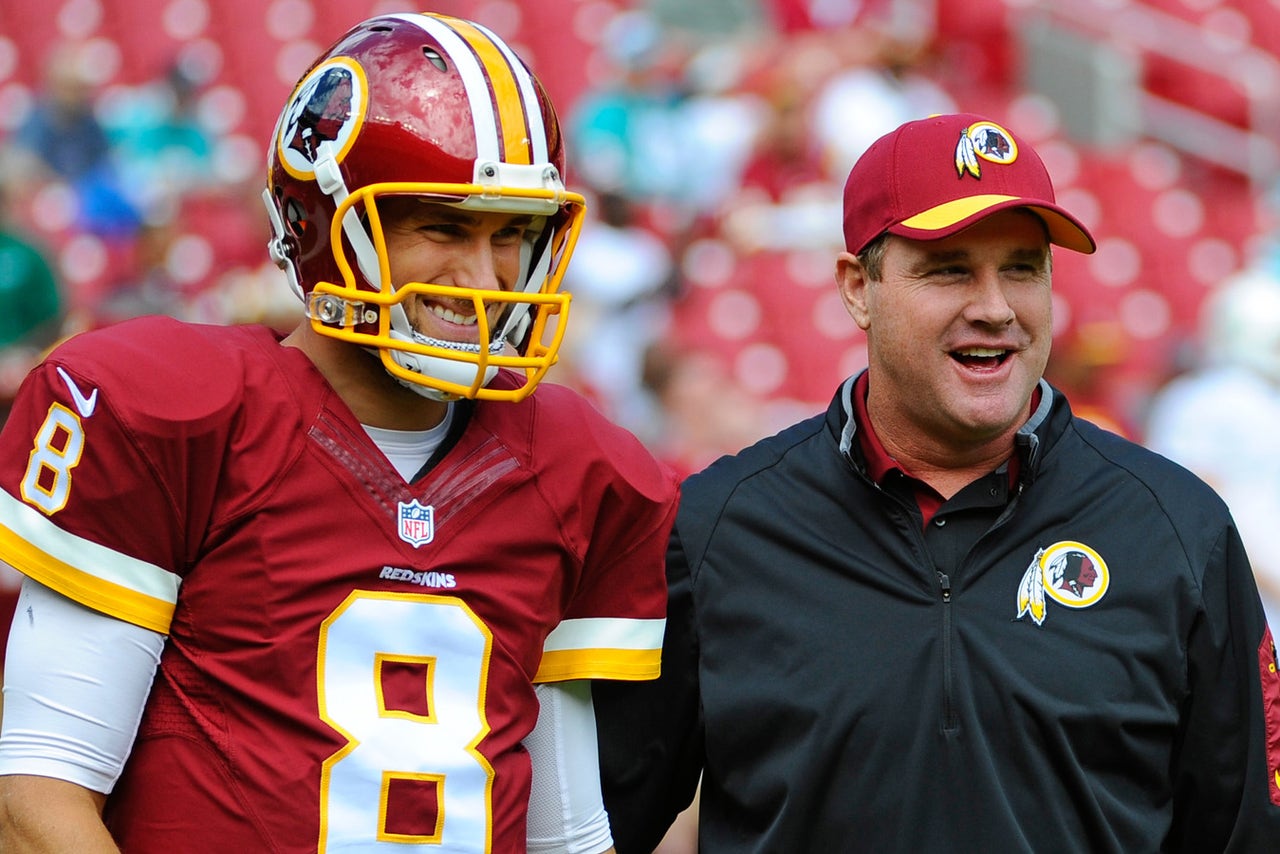 Jay Gruden appears to be suffering from a brutal case of stubbornness.
Following a subpar performance by Washington Redskins quarterback Kirk Cousins on "Thursday Night Football," Gruden made it crystal clear that he isn't interested in exploring a quarterback switch at this time.
"No. No. Kirk was fine," Gruden said in his postgame press conference (h/t Pro Football Talk). "Like I said, we've got to play better around him. There is no quarterback controversy whatsoever."
There's a big problem with Gruden's statement: Kirk most definitely wasn't "fine" on Thursday night against the New York Giants.
True, his final numbers aren't that bad. Cousins finished with 316 yards on 30-of-49 passing with one touchdown and two interceptions. However, Washington only scored six points in the first three quarters and many of Cousins' yards and his only touchdown came in garbage time after the Giants had already put the game away in the fourth quarter.
And his mistakes were simply inexcusable. Both of his interceptions were of the sort in which every Redskins fan in America yelled "NOOO!!" as soon as the ball left his hands.
The first was a telegraphed stinker to Pierre Garcon in the first quarter that Prince Amukamara had his eye on the moment the ball was snapped.
The second was just as bad, as Cousins tried to force the ball to tight end Derek Carrier, who was covered like a blanket on the play.
Before the night was done, he'd tied RG3 for career interceptions (23) despite throwing almost 600 fewer passes, and had set a new mark for worst interception rate in the NFL since 2012.
More from Sportsnaut:
---
---