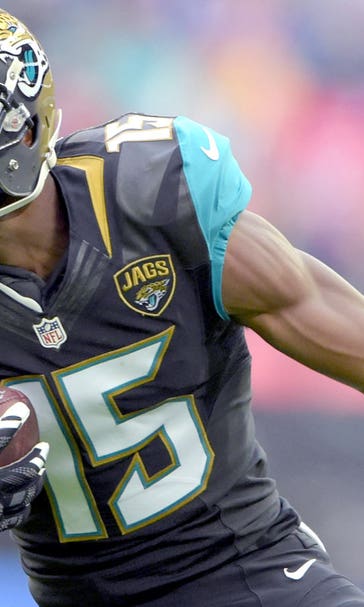 Jaguars WR Robinson ready for visit to 'Revis Island'
November 4, 2015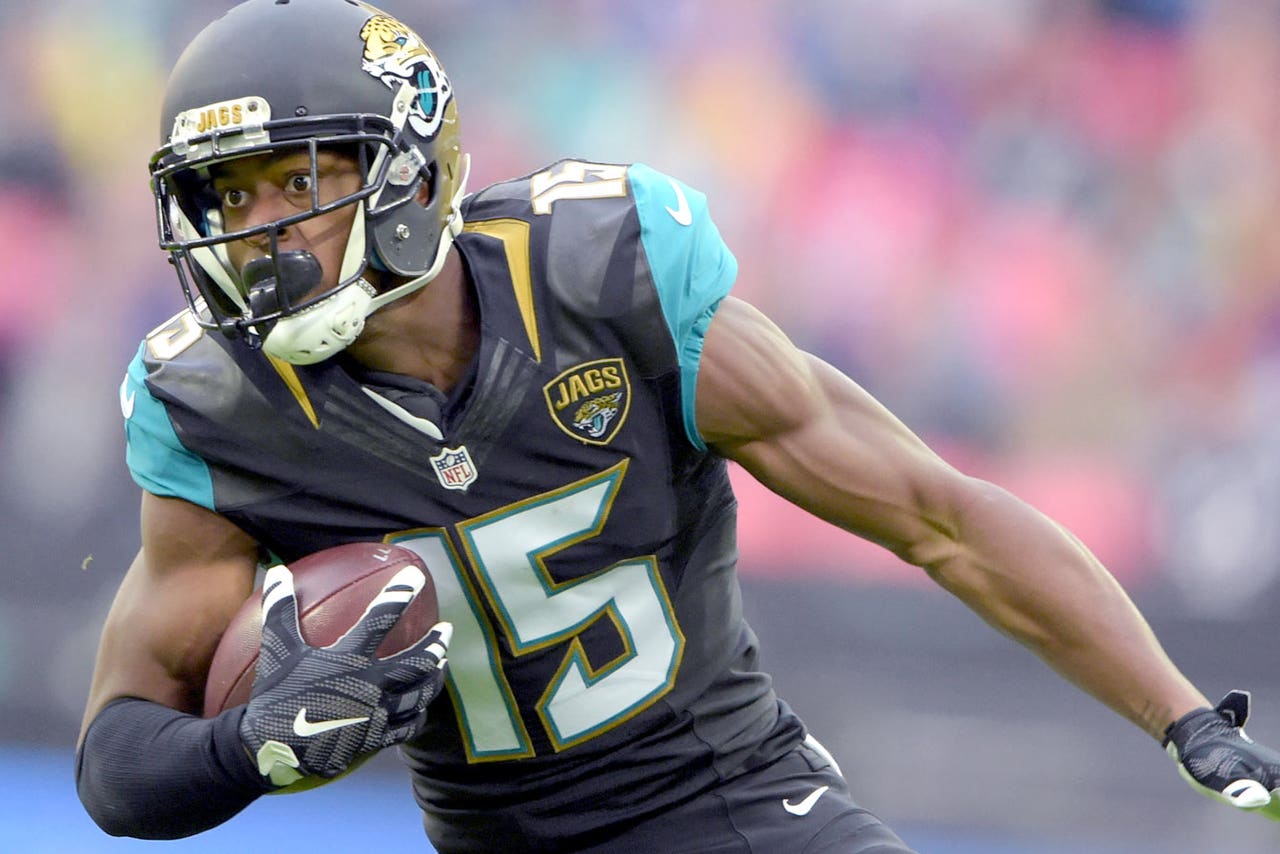 As Jacksonville's leading receiver, Allen Robinson knows what likely awaits him in Sunday's game against the New York Jets - a trip to "Revis Island."
Robinson, who is on pace for more than 1,300 yards receiving, figures to be shadowed by Jets standout cornerback Darrelle Revis.
"He's a great player to go up against," Robinson said, per the Florida Times-Union. "Games like this are really special. I won't think too much about it this week. I still have to prepare to make sure I'm ready for Sunday, but it's a great opportunity."
Robinson said he was able to gain an early scouting reporting by watching New York's 34-20 loss to the Raiders last week. Revis held Oakland rookie receiver Amari Cooper to five catches for 46 yards, while Antonio Cromartie primarily covered fellow Oakland wideout Michael Crabtree.
"Revis did follow Amari and Cromartie was on Crabtree for a decent amount," Robinson said. "Watching their game against Oakland, they went a little zone, not too much zone. They mix it in a little bit. They're a man-based defense."
While Robinson is in for a challenge, Jacksonville head coach Gus Bradley said the Jets are more than just a one-man team on the defensive side of the ball. New York ranks third in the NFL in total defense.
"They're talented across the board," Bradley said. "Not just Revis, but Cromartie, their defensive line and linebackers, very talented so it will be a great opportunity. You talk about respect, Revis, you hold him in high regard, that's a fact."
---
---