Olivier Vernon
Olivier Vernon
Jaguars get more F on another game-winning drive
Published
Nov. 16, 2015 4:21 p.m. ET

JACKSONVILLE, Fla. (AP) The Jacksonville Jaguars are finally finding ways to win close games.
They're getting some help, too.
In each of the team's three game-winning drives this season, Jacksonville (3-6) have been aided by a significant penalty.
There was an unnecessary roughness penalty against Miami in Week 2. There was a questionable pass interference call against Buffalo in Week 7. And then there was Elvis Dumervil's facemask penalty in a 22-20 victory at Baltimore on Sunday.
''This is professional sports; there's a lot of luck involved,'' Jaguars tight end Julius Thomas said Monday. ''When you're putting two highly trained teams against each other, you need a little luck. Unfortunately this year, we've had some balls bounce away from us. To have some things go our way is great.
''I don't think there's ever been a team that hasn't have luck play a little bit for them. It's important to have. It's hard to get wins in this league, so we'll take them however they come.''
Next up for Jacksonville is a quick turnaround, hosting the Tennessee Titans on Thursday night.
Against the Ravens, the Jaguars managed a season-low 258 yards, missed a 26-yard field goal - the shortest miss in the NFL this season - and scored just three points off three turnovers in the third quarter.
Things looked dim for the Jags when Baltimore took the lead 20-19 with 7:30 to play and even worse when they still trailed with 1:06 remaining. Blake Bortles and crew took over at the 20-yard line, with no timeouts and needed to gain at least 40 yards for kicker Jason Myers to have a legitimate shot.
Bortles completed a pass for a first down and scrambled for another. But after a false-start penalty and two incompletions, Jacksonville was facing third-and-15 from the 40. Bortles found Thomas over the middle for 11 yards, but the clock was ticking. On fourth-and-4, Bortles snapped the ball just before time expired, but half his teammates just stood there thinking he was going to spike it.
He couldn't because it was fourth down and there was no time left on the clock. Bortles slipped after the snap, got back up and then was sacked by Dumervil. But Dumervil grabbed Bortles' facemask, and because games can't end on a defensive penalty, the Jaguars got the ball at the 35 with time for one more play.
Myers drilled the 53-yarder.
''There's absolutely an element of luck in this sport, whether it's from injuries to winning games,'' Jaguars guard Zane Beadles said. ''There's definitely a level of luck to it. I like to go back to the old adage of `you make your own luck.' And we've been on the opposite end of that spectrum plenty of times as well. It's good to be on the good side of that and get some of those breaks to come our way.''
It was the third time this season the Jaguars have enjoyed a late break.
Tight end Clay Harbor drew an unnecessary roughness penalty against the Dolphins in September. Harbor said he purposely - and convincingly - fell to the ground when Miami defensive end Olivier Vernon pushed him at the end of a running play.
Vernon was flagged for 15 yards, so instead of staring at a third-and-5 play from the 34-yard line, Jacksonville had a first down inside the Miami 20. It set up Myers' game-winning field goal.
Jacksonville got even more help from the referees in London last month when Bills cornerback Nickell Robey was flagged for pass interference on a third-and-15 play in the final minutes. Replays showed Robey barely touched Bryan Walters, and both had their arms outstretched attempting to catch an errant pass. The Jaguars scored the winning touchdown two plays later.
''Fortune favors the bold,'' Jaguars defensive end Jared Odrick said. ''It's a game of inches and sometimes calls.''
---
AP NFL website: www.pro32.ap.org and www.twitter.com/AP-NFL
---
---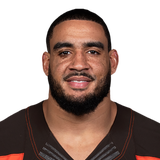 Get more from Olivier Vernon
Follow your favorites to get information about games, news and more
---